\\Joel and Lindsay\\ A Festival themed Calamigos Ranch Wedding\\
Joel and Lindsay's Festival Themed Calamigos Ranch Wedding was more fun than eating ice cream in a drop top Mustang driving down PCH blasting Britany Spears.   Their family and friends gathered to celebrate these two as they promised to never stop loving each other.  These two searched far and wide for a venue, and fell in love with Calamigos Ranch in Malibu, they knew they needed to get married there.   The groom is Hawaiian, so he really wanted to get married near the ocean.  Another important thing in selecting a venue was being able to bring in their own food trucks was important to them as well because they share a deep love for the Kogi trucks delicious tacos, and Calamigos Ranch in the Malibu mountains was a perfect fit.  They are avid festival goers and also perform at festivals, so they wanted their wedding to feel just as fun and free as a music festival.
Joel and Lindsay's first date was at Coachella.  A group of friends invited them to go, and they both spontaneously decided to drive out to the desert.  They went to the festival as friends, had the best weekend of their lives dancing under palm trees and lights in the desert, and left inseparable.  From then on, they have been each others sidekick & best friends, they look out for each other.  They have always kept their friends close, and I have been lucky to be one of those friends.  We're a pretty goofy bunch, who doesn't take life to seriously and live free spiritedly.  When they asked me to photograph their Wedding at Calamigos Ranch I was of course so excited, photographing a friends wedding means that you get a front seat on all of the amazing details that unfold.  As I photographed their wedding I really wanted to share that fun loving quality they share with their friends.  They also have very close relationships with their families and really don't take any moment for granted when it comes to being around them, so I really wanted to help them share that in their wedding photos.
Driving to their wedding was nothing short of beautiful, there were stunning views of the Malibu mountains and it was a perfectly sunny day.  Joel and Lindsay were married under a giant oak tree.  Their best friend officiated the ceremony and added in the most heartfelt promises.  Having a friend or family as an officiant is one of the most special and personal touches you can add to your wedding day.  The lights twinkled within the tree while the sun was setting behind them.  We all shed a tear of happiness as they exchanged personal vows.  Her grandpa said some sweet words to the couple and led a prayer.  It was perfect.  Immediately following the first kiss "I'm a believer" by Smashmouth started playing and the festival themed party began.  The cocktail hour looked like coachella, everyone was running over to the craft beer and playing lawn games.  As the sun began to fade we all danced like we were at a music festival until they kicked us out.
See Photos of Joel and Lindsay's Festival Themed Calamigos Ranch Wedding below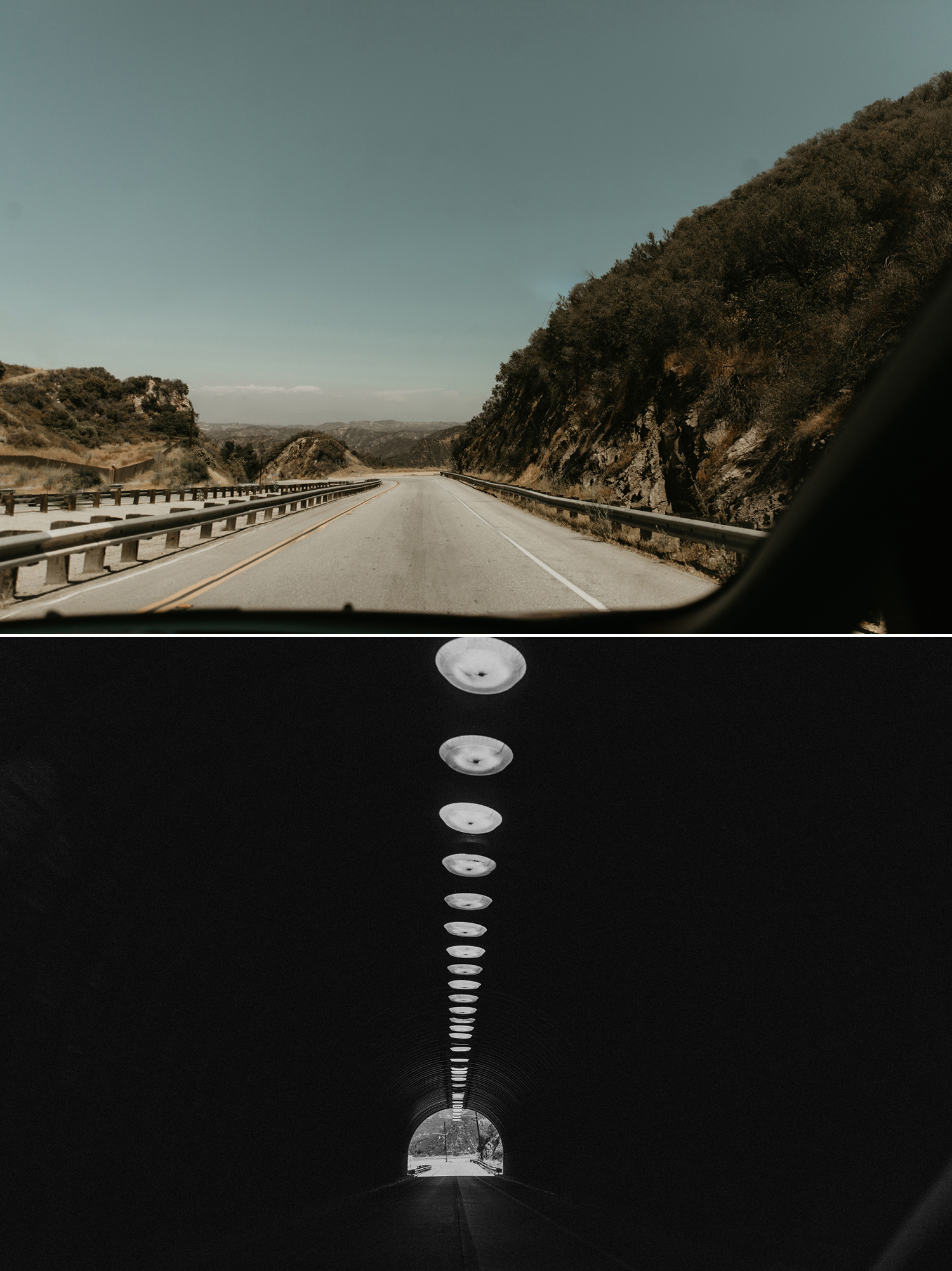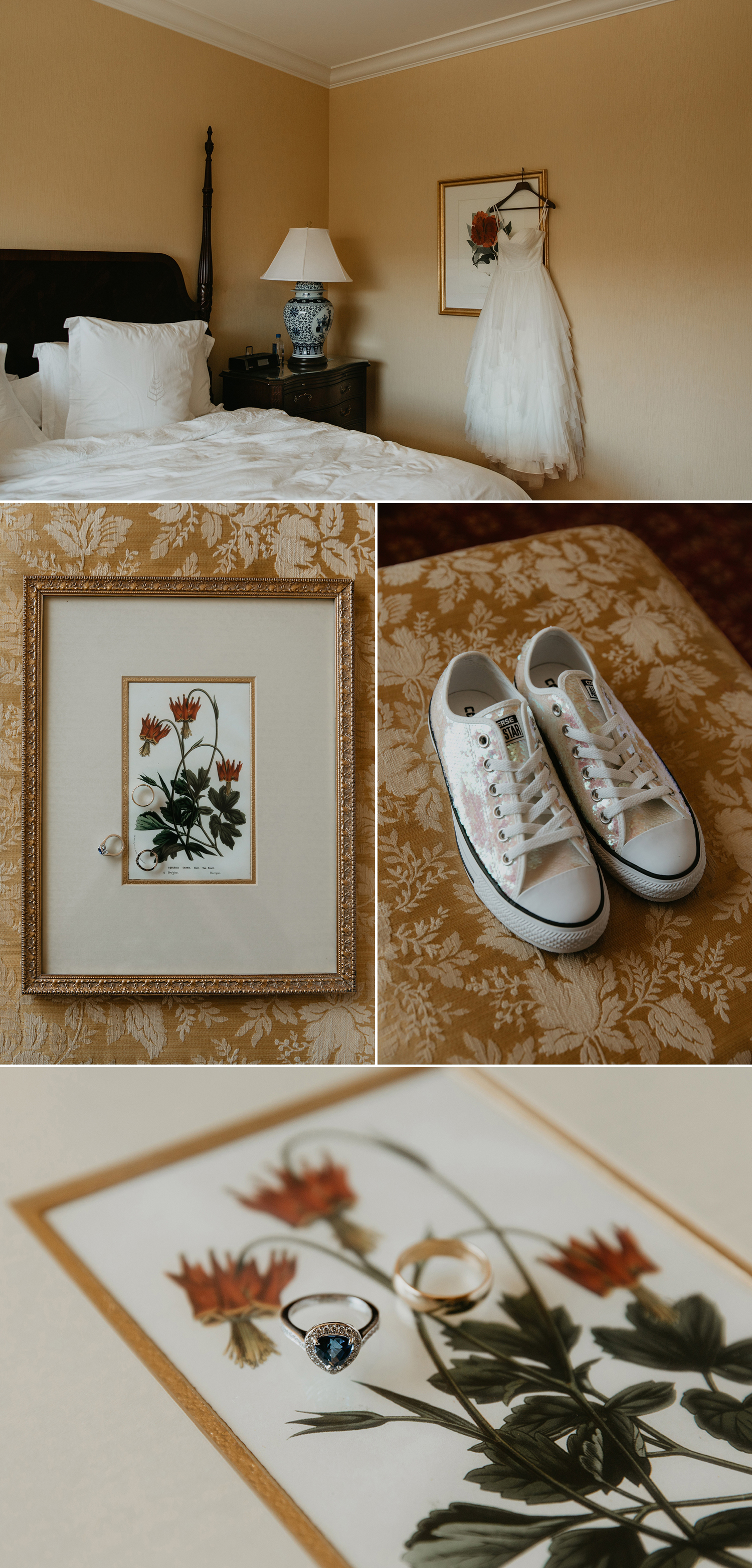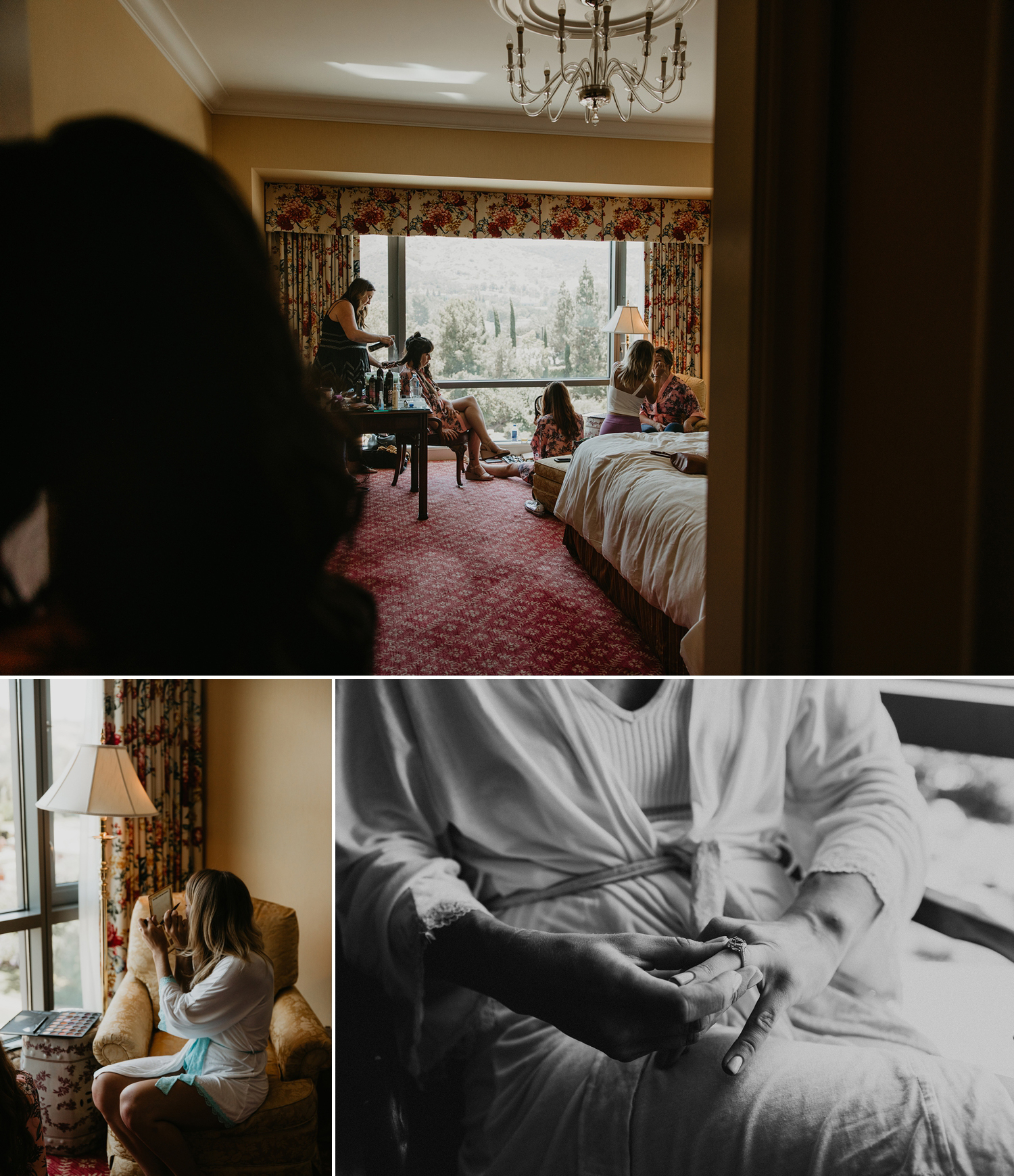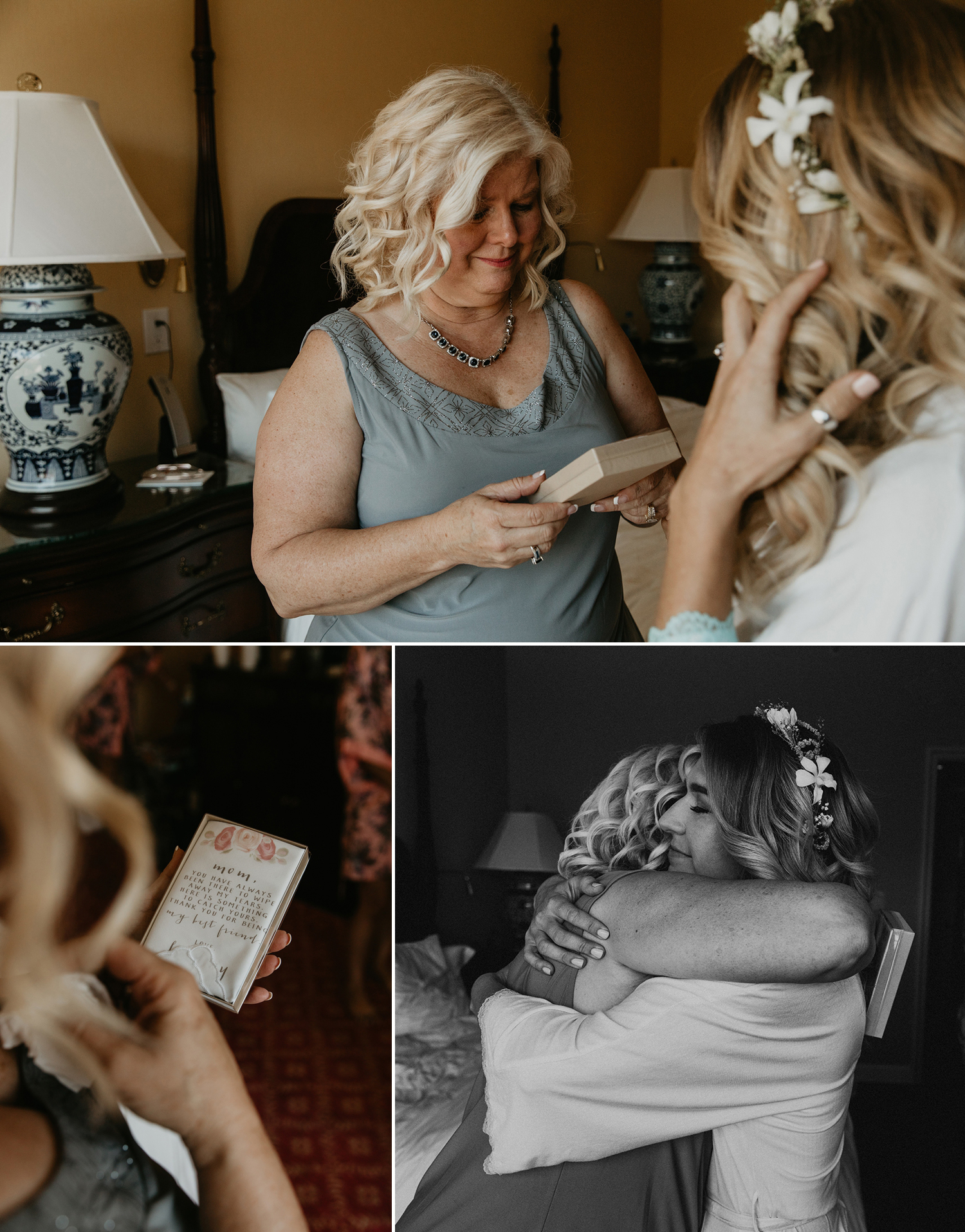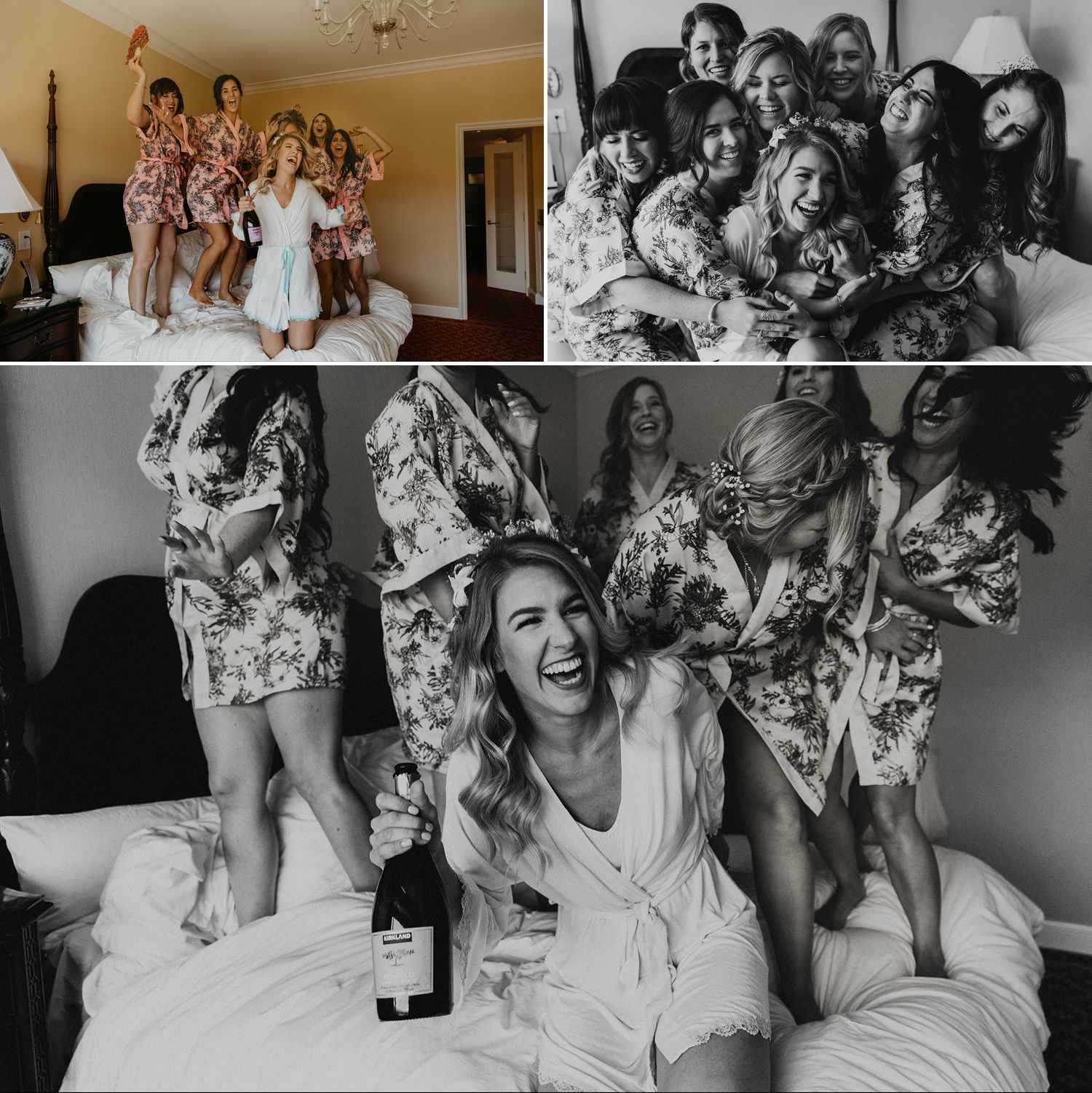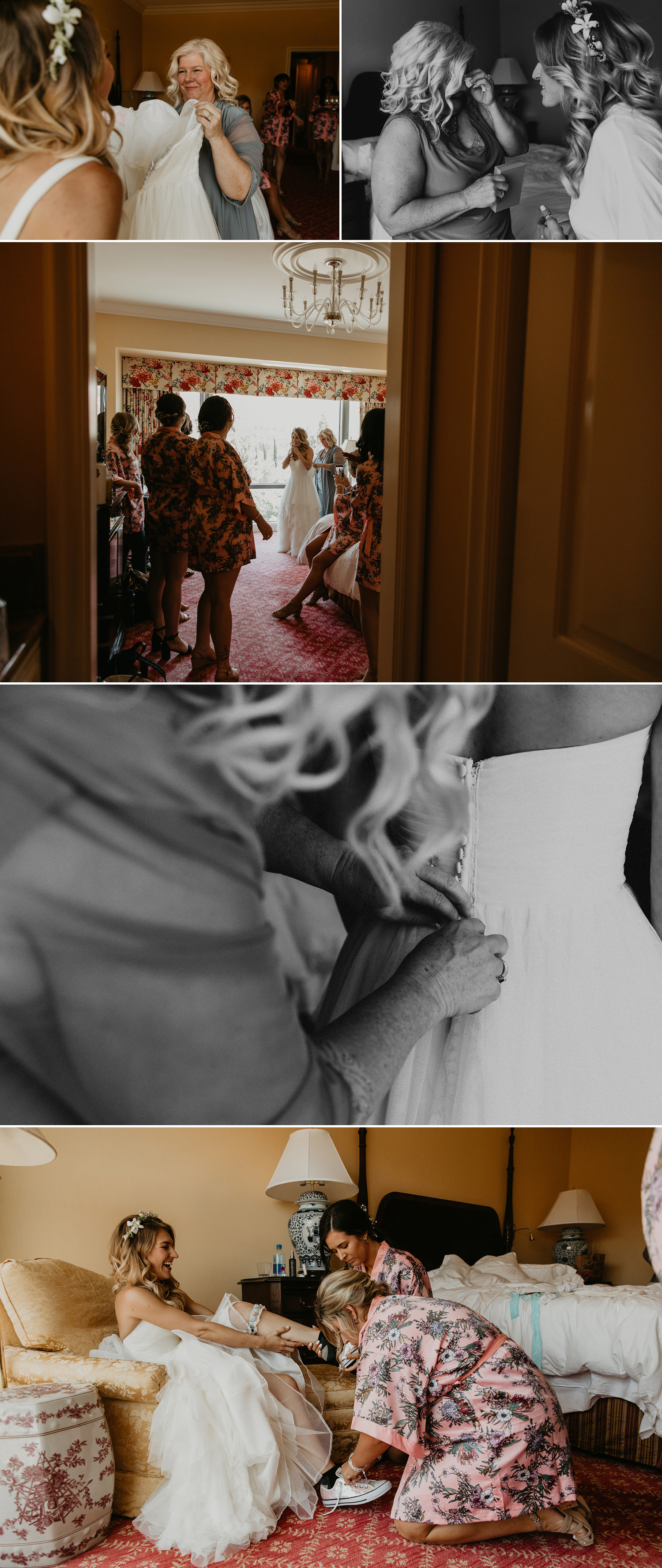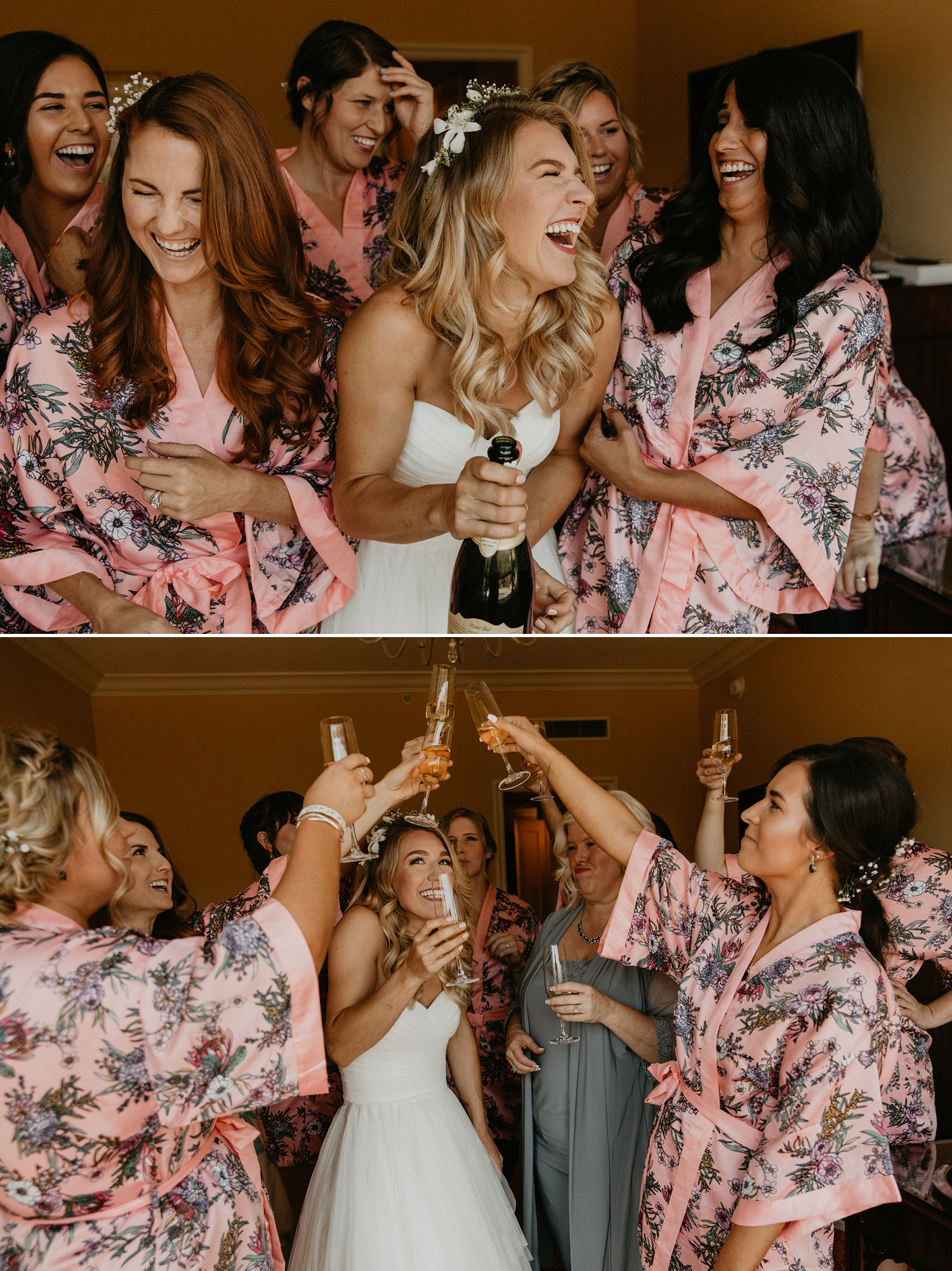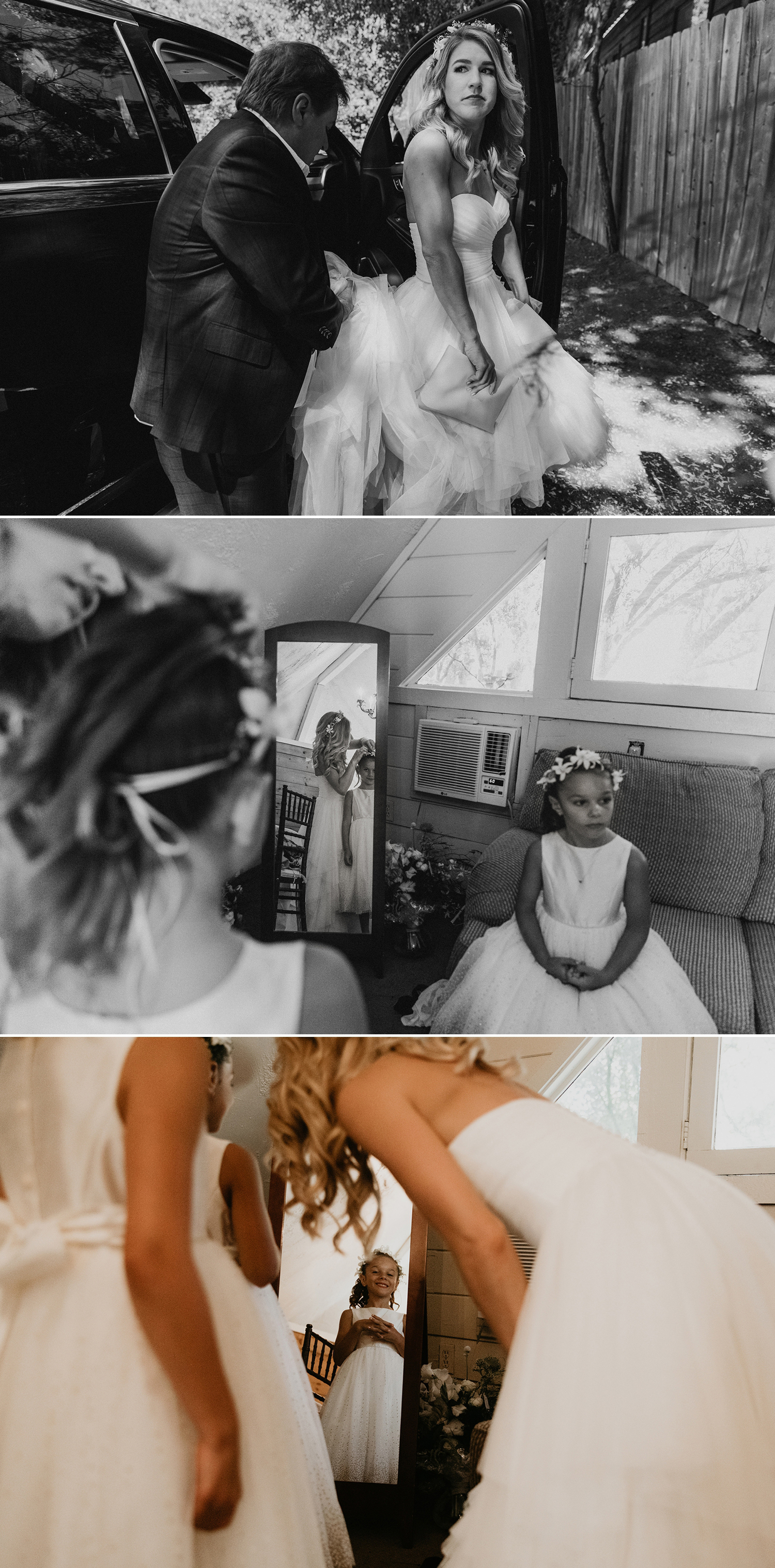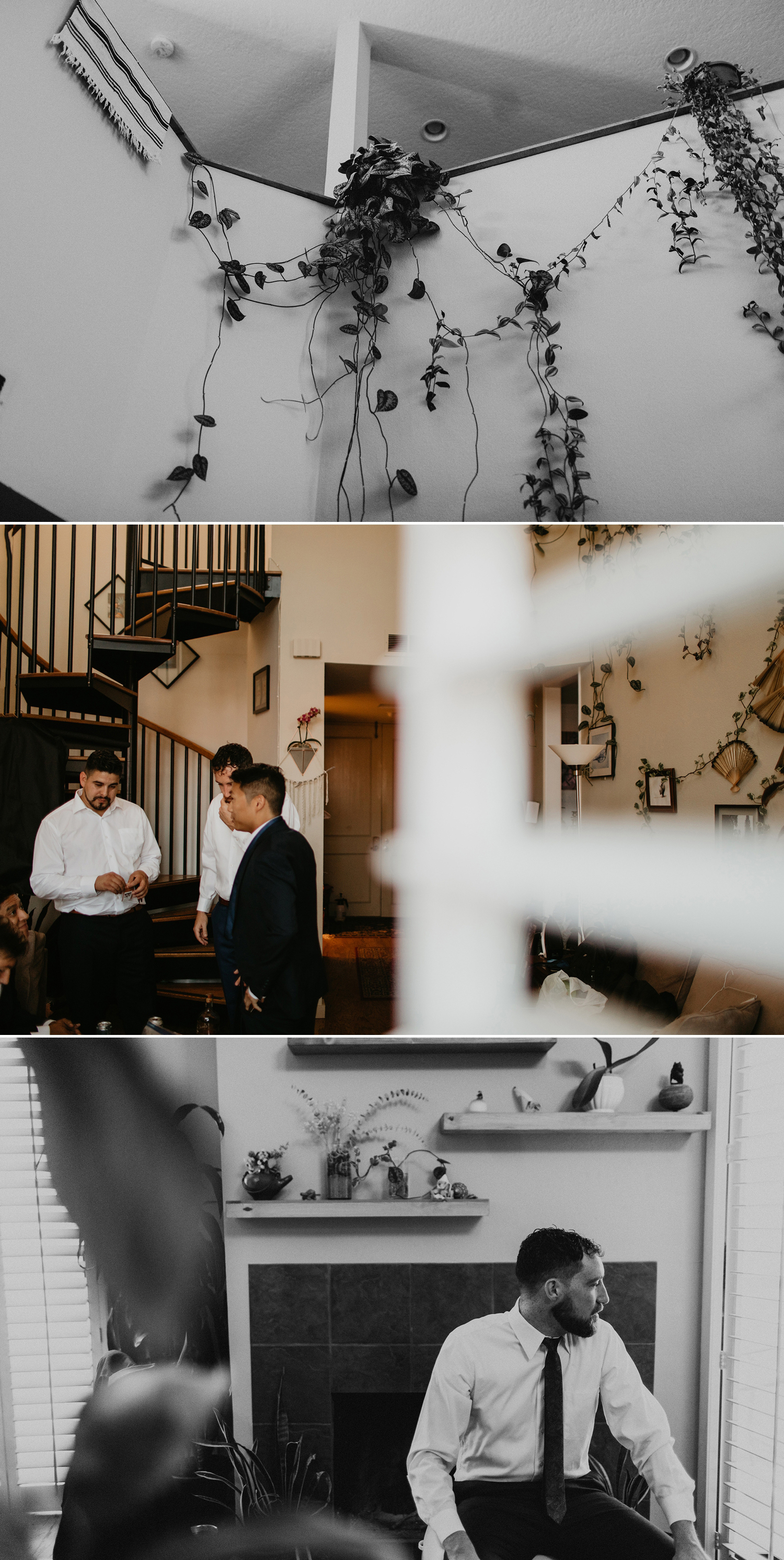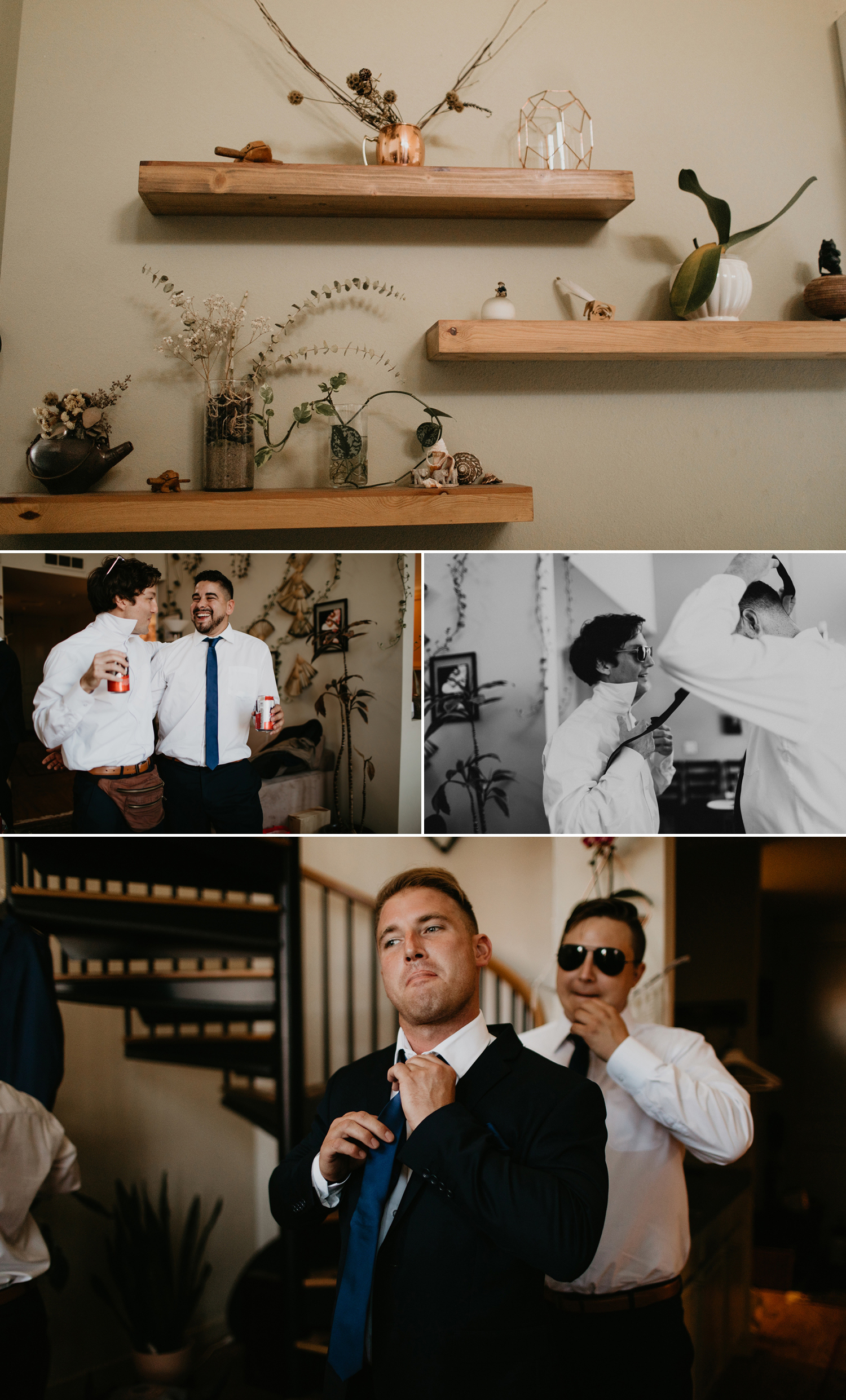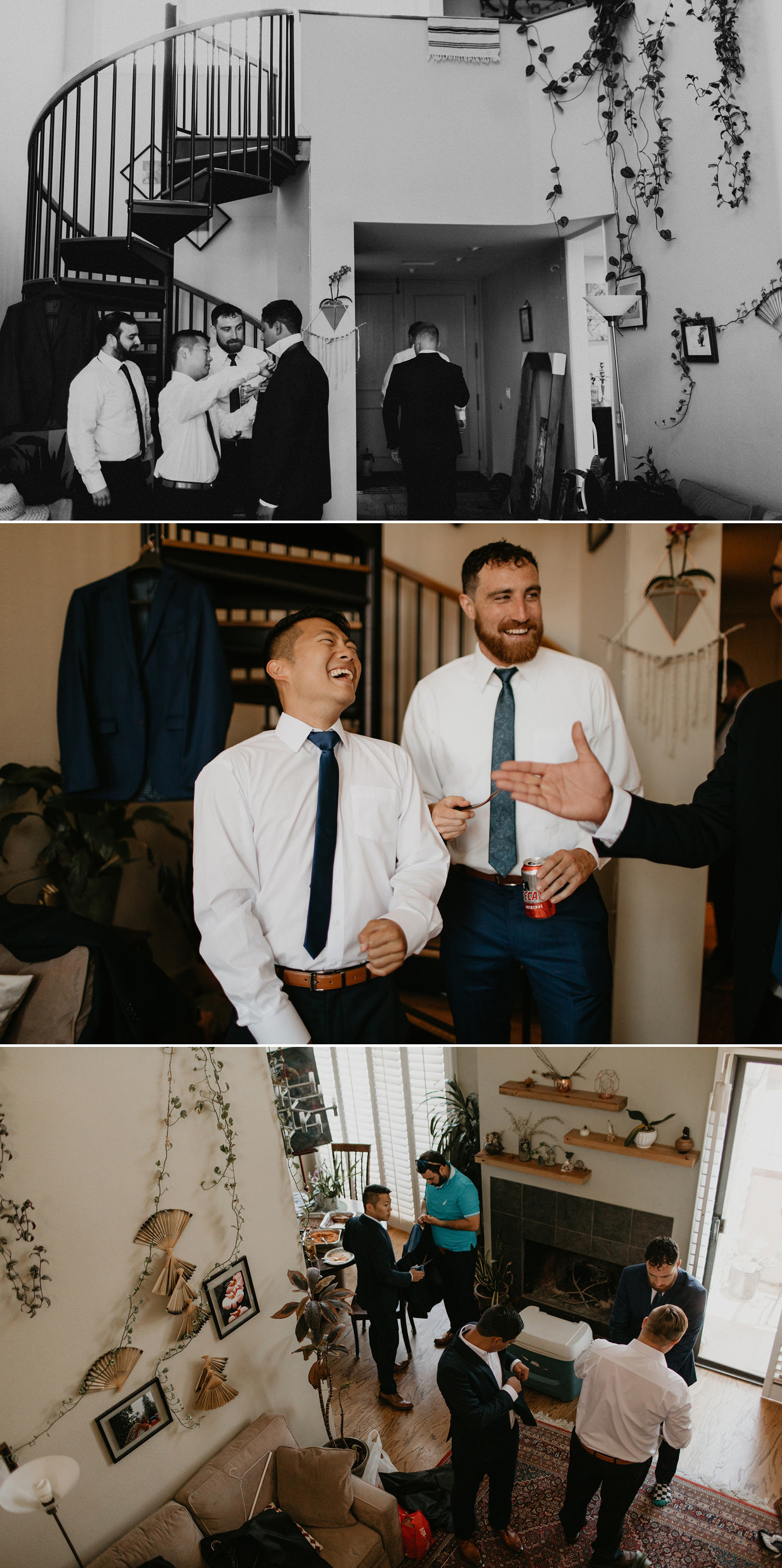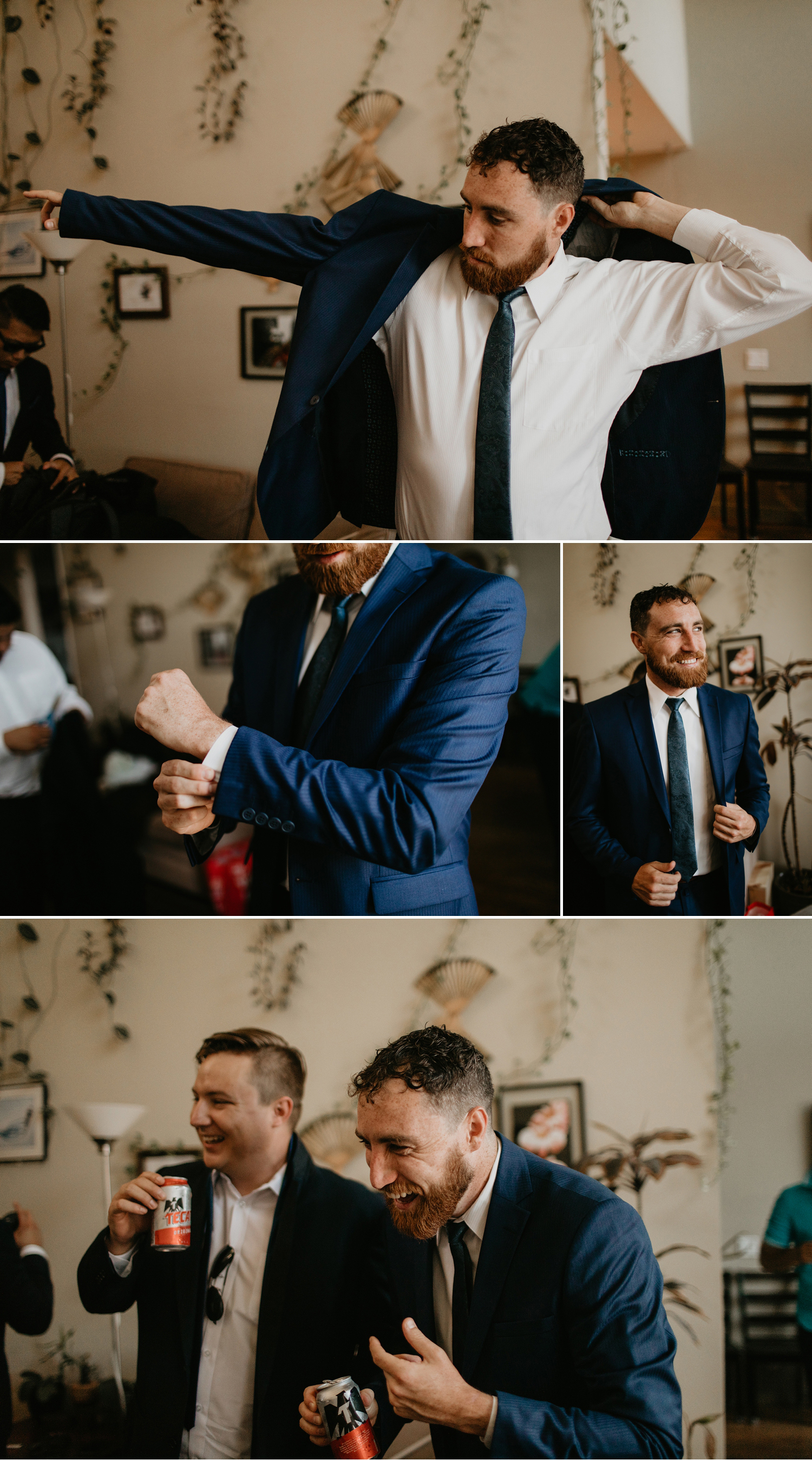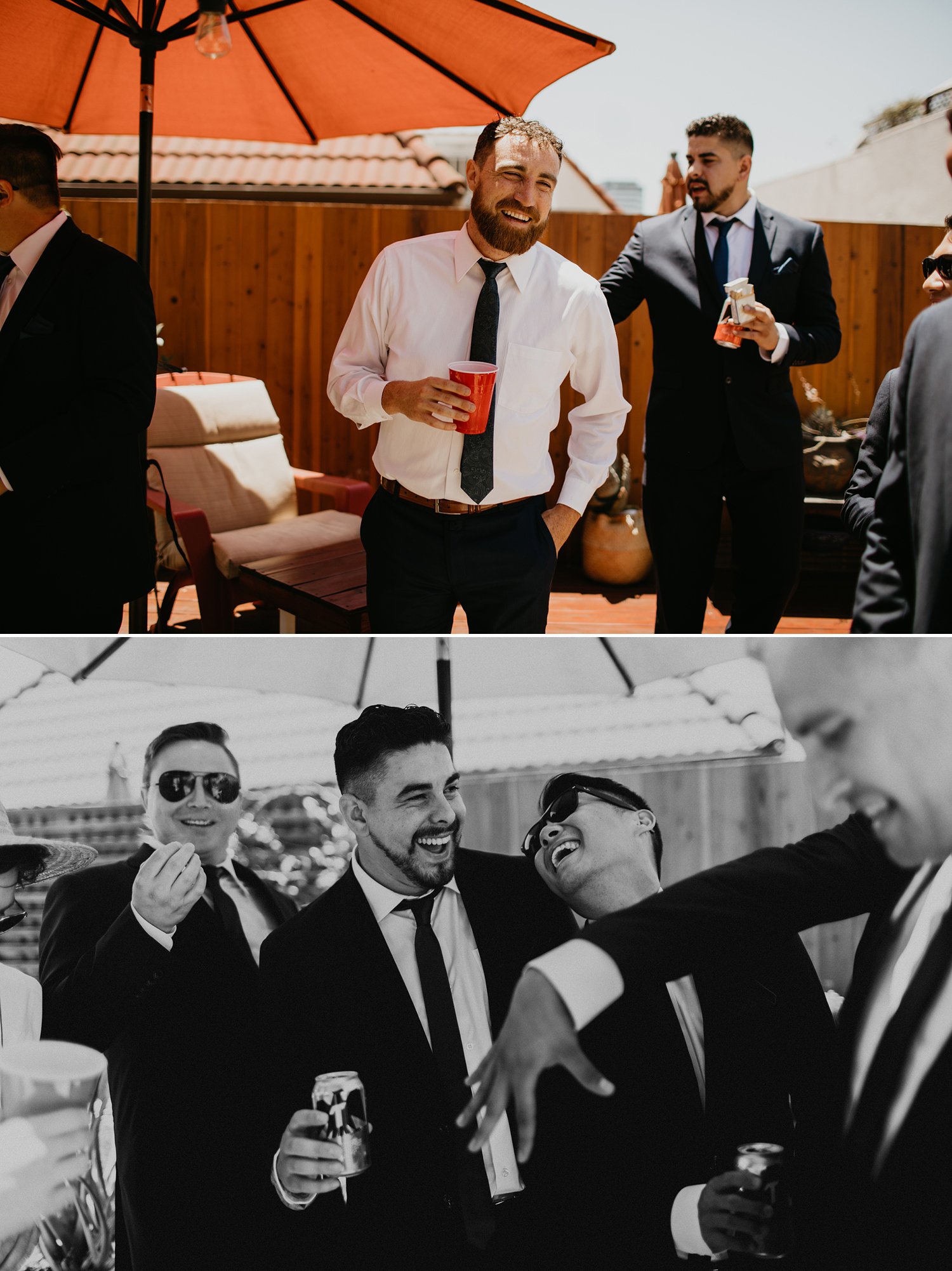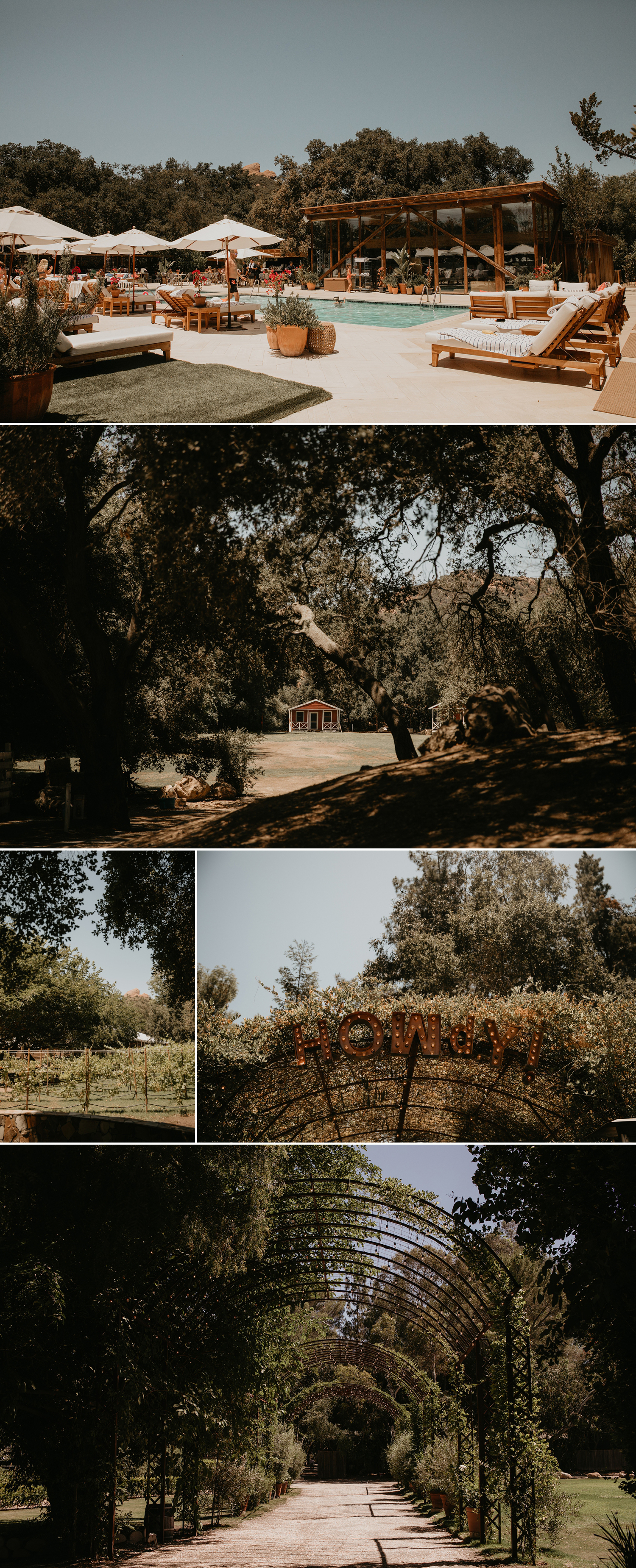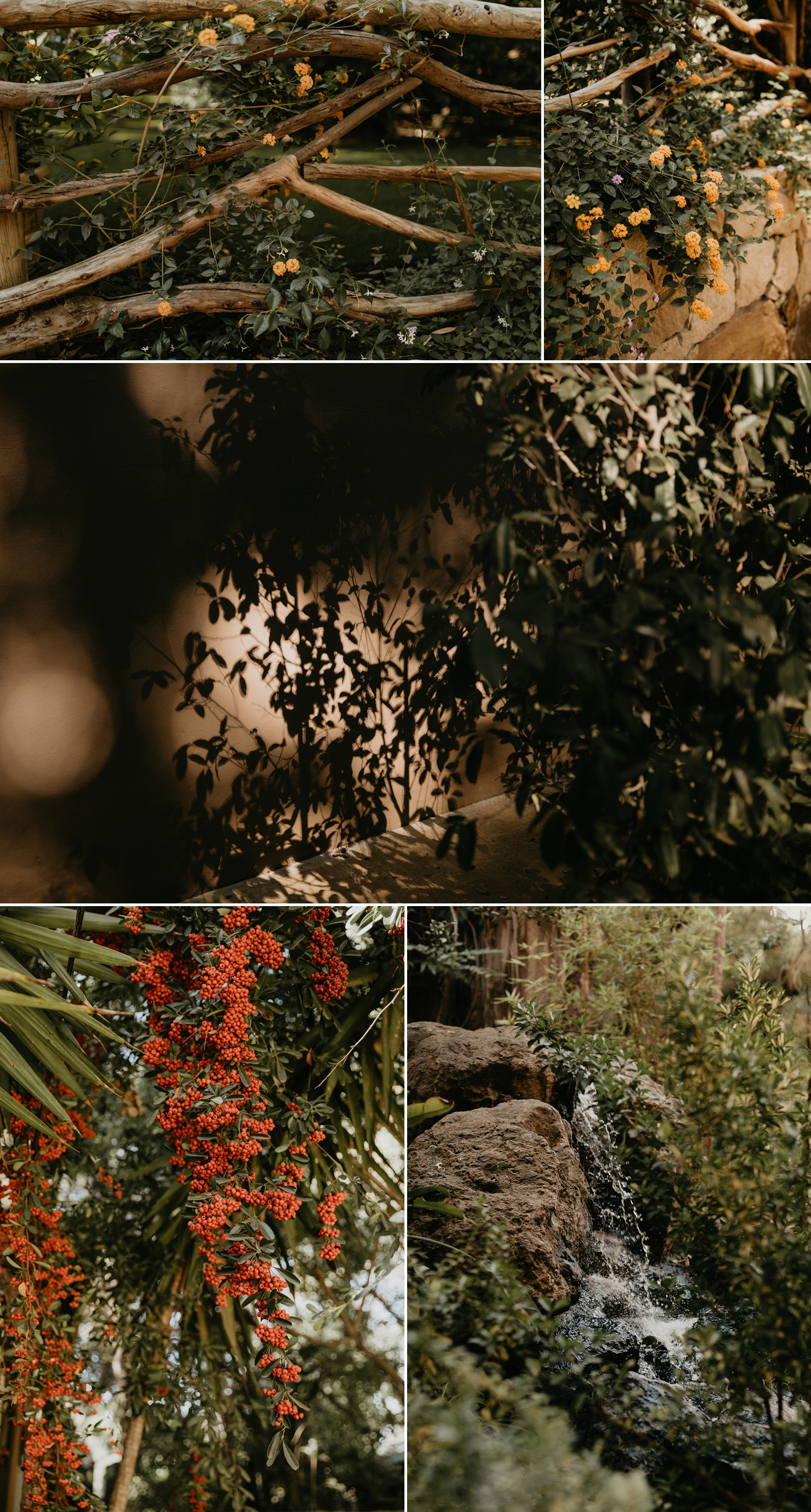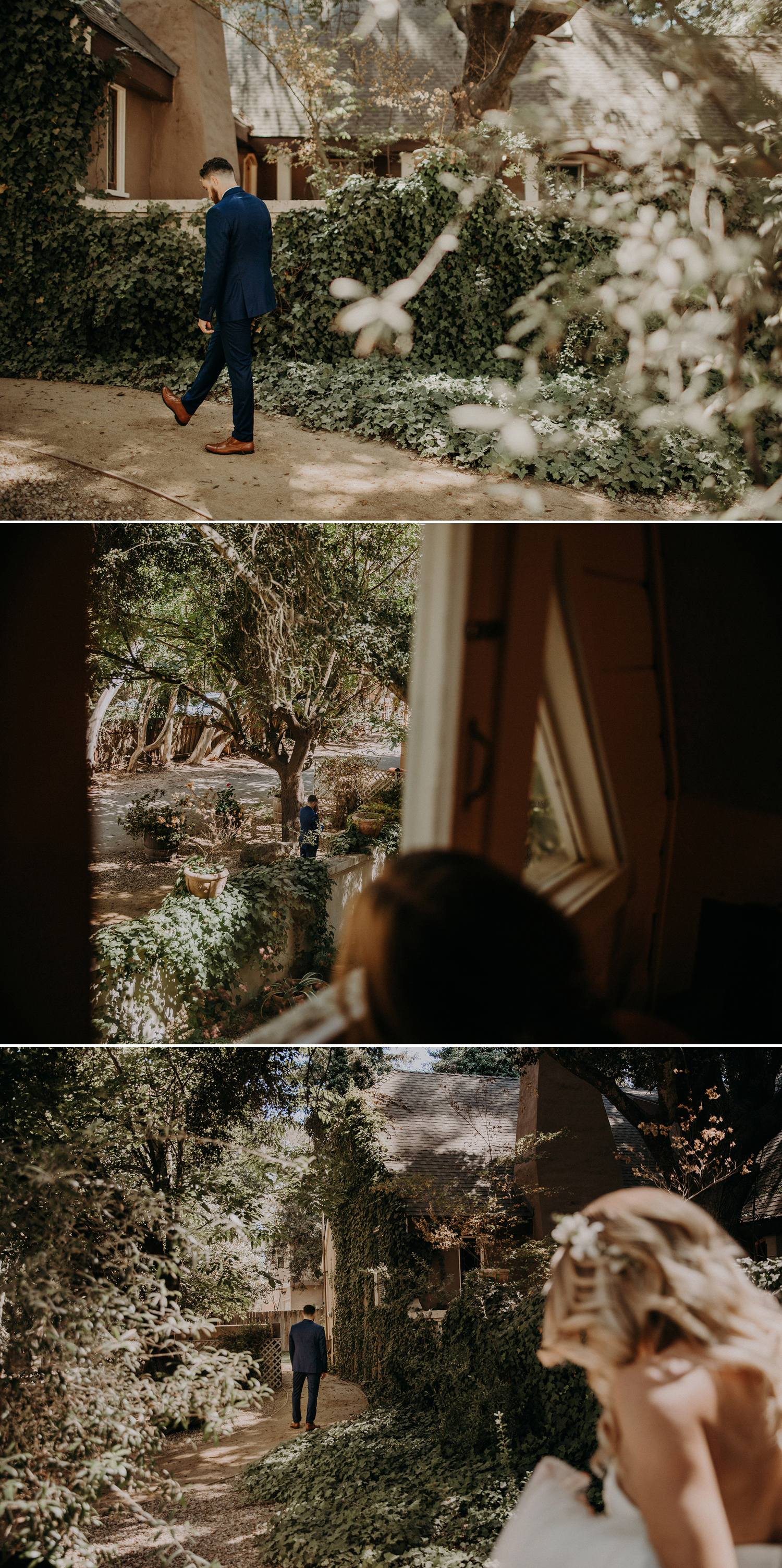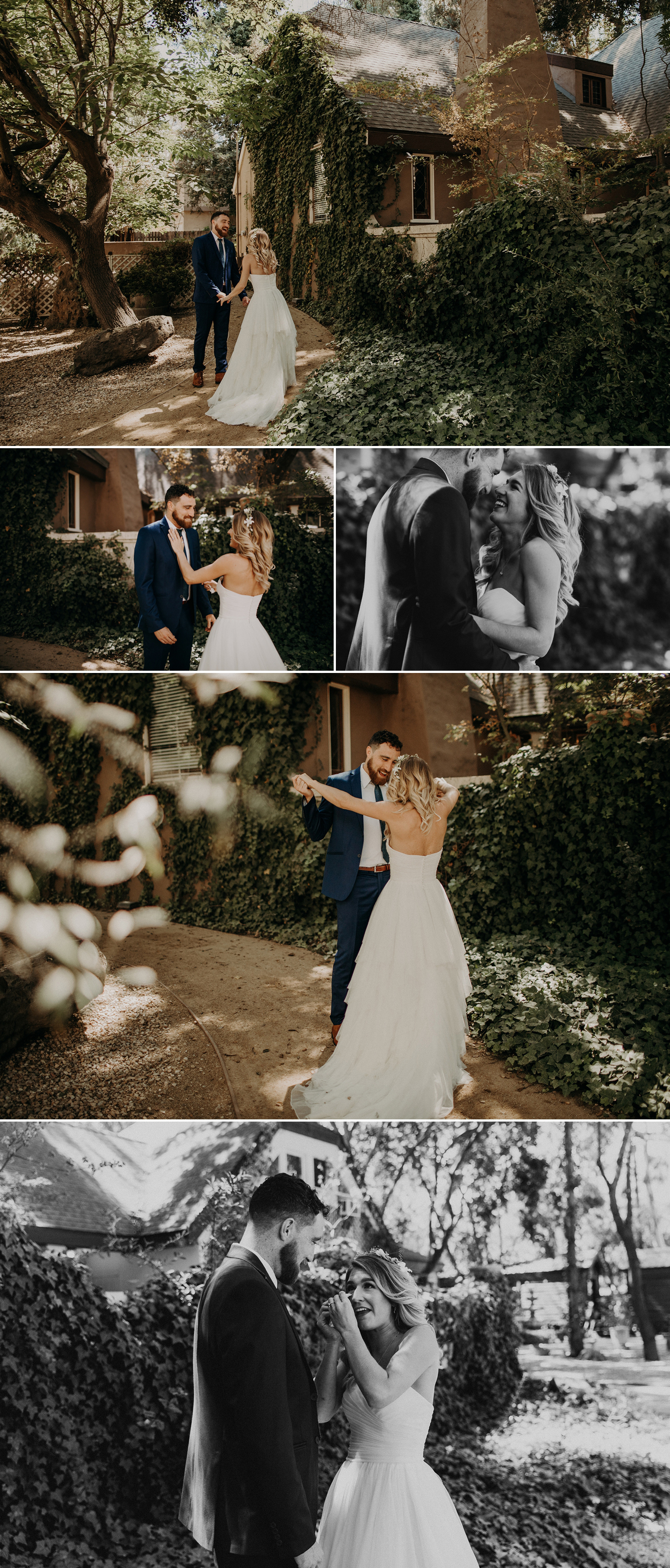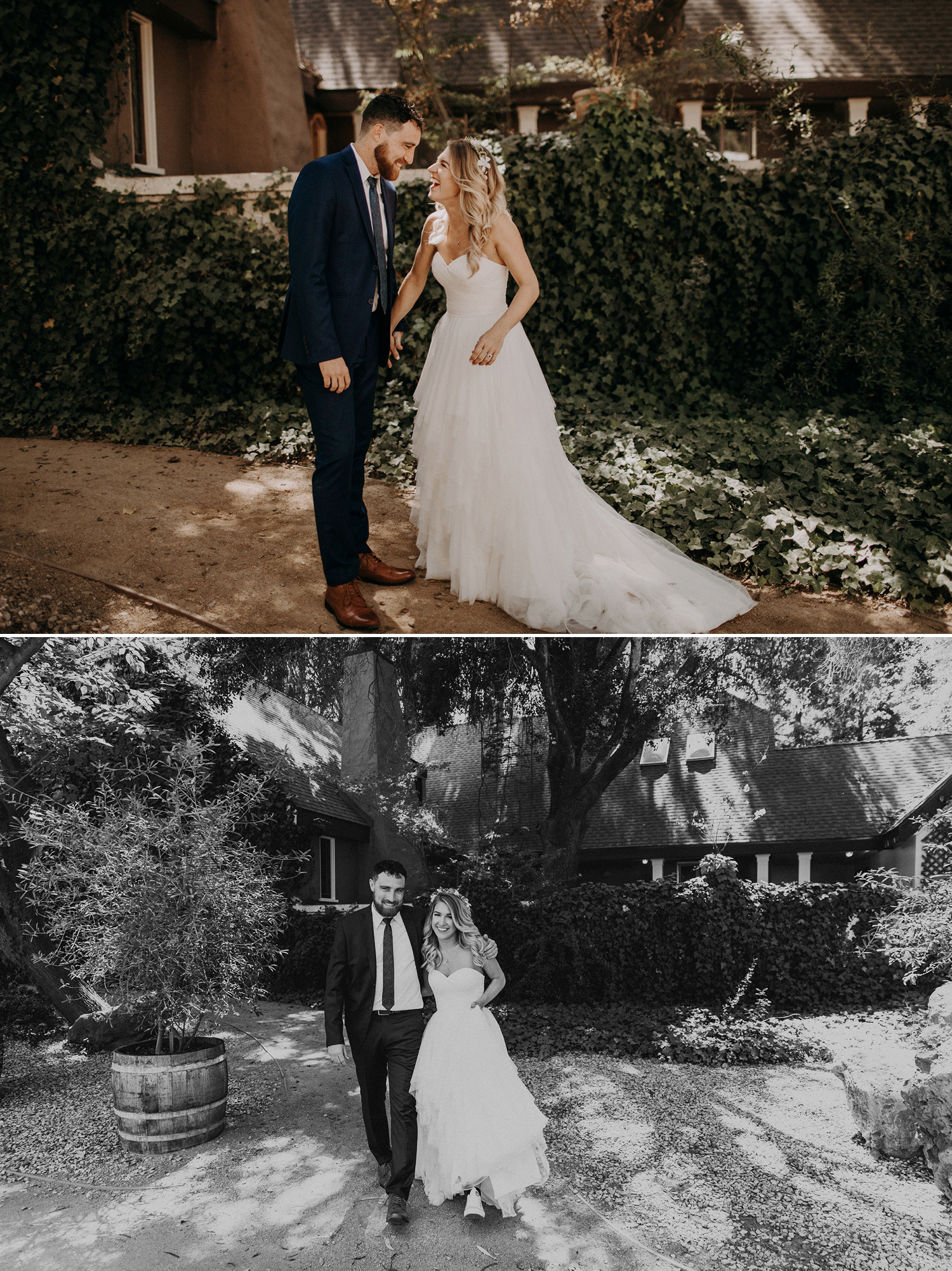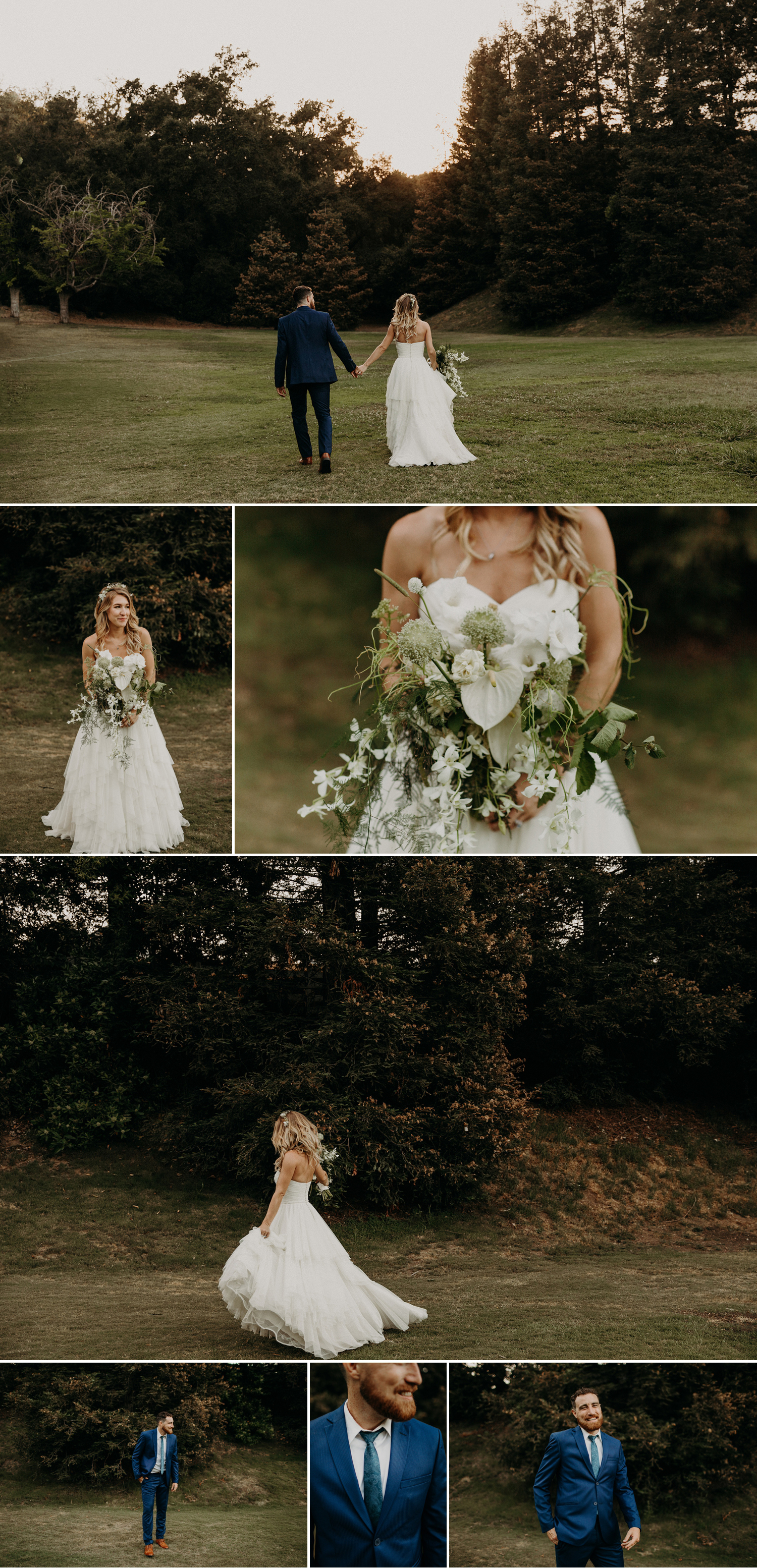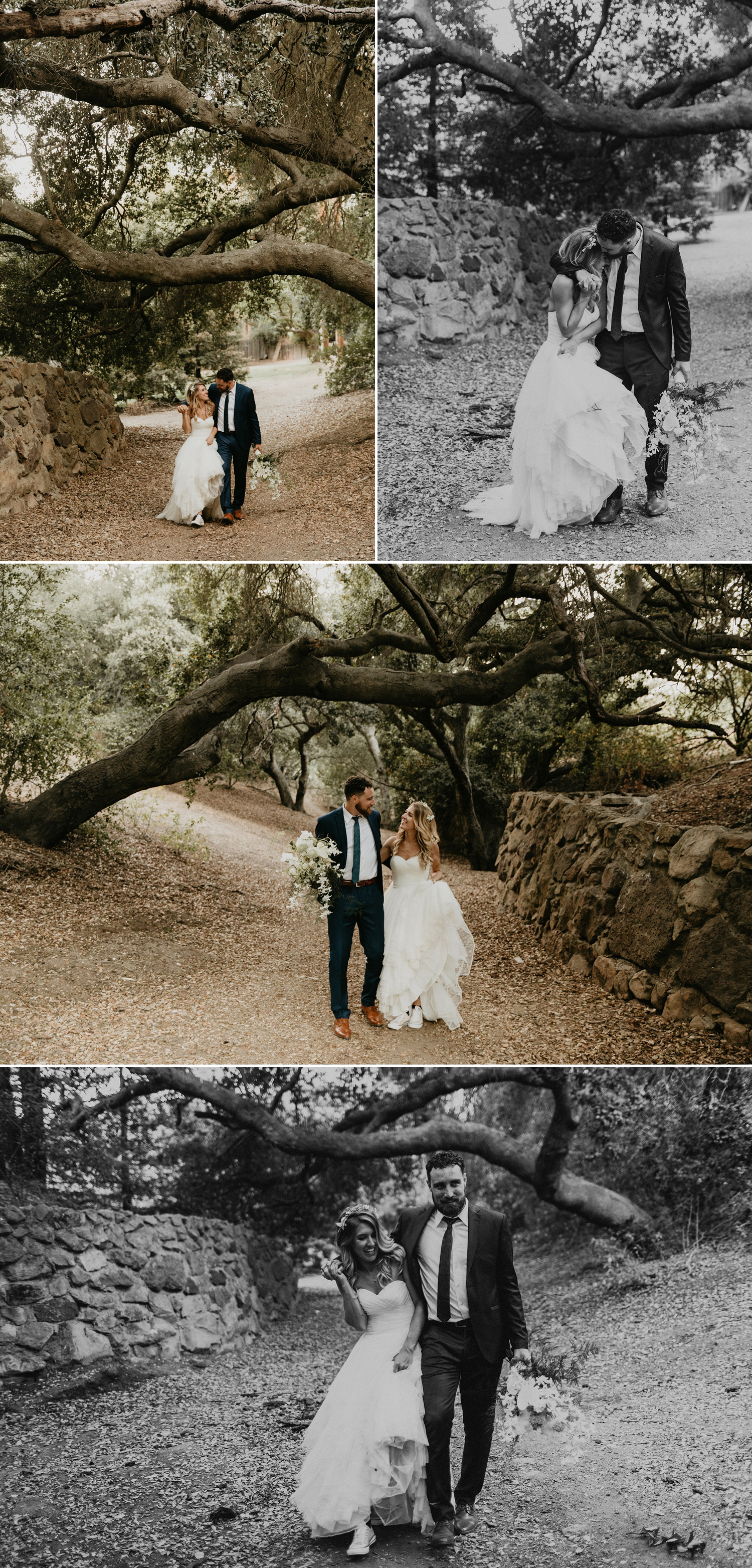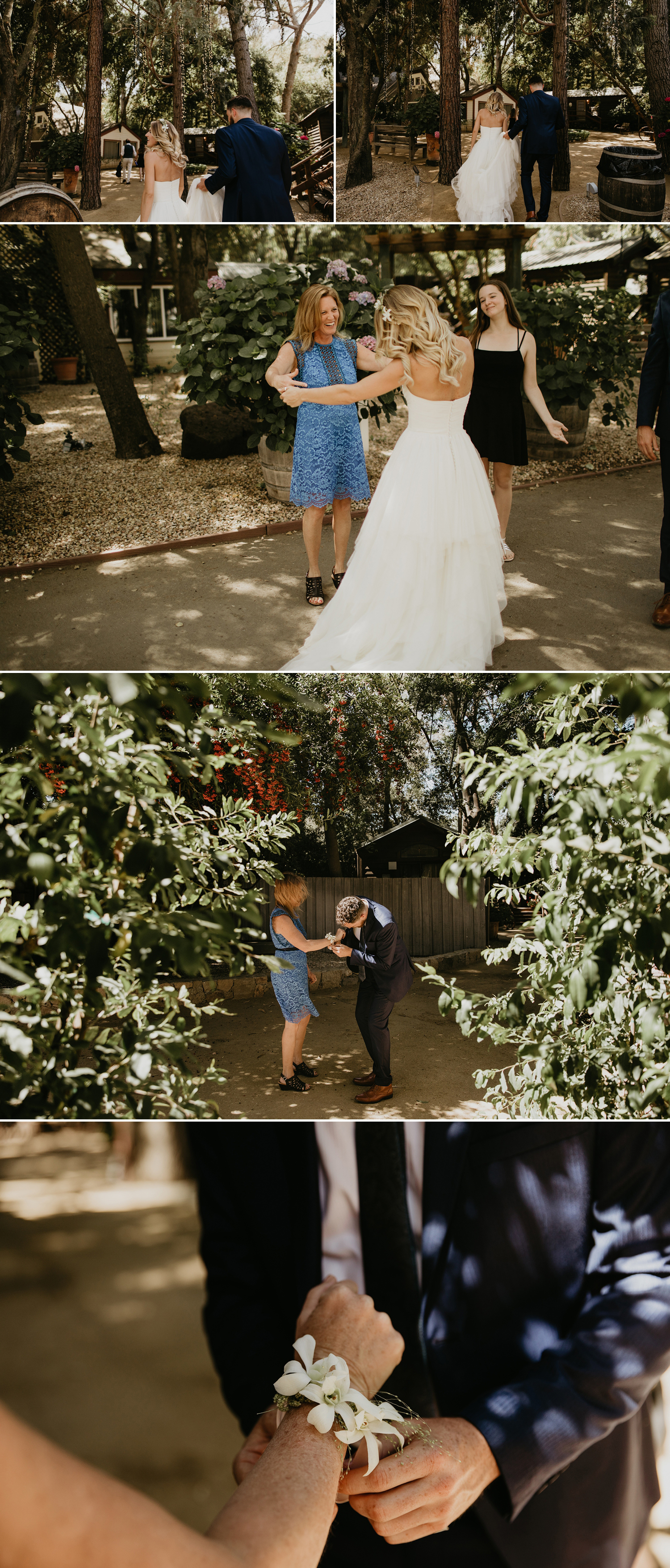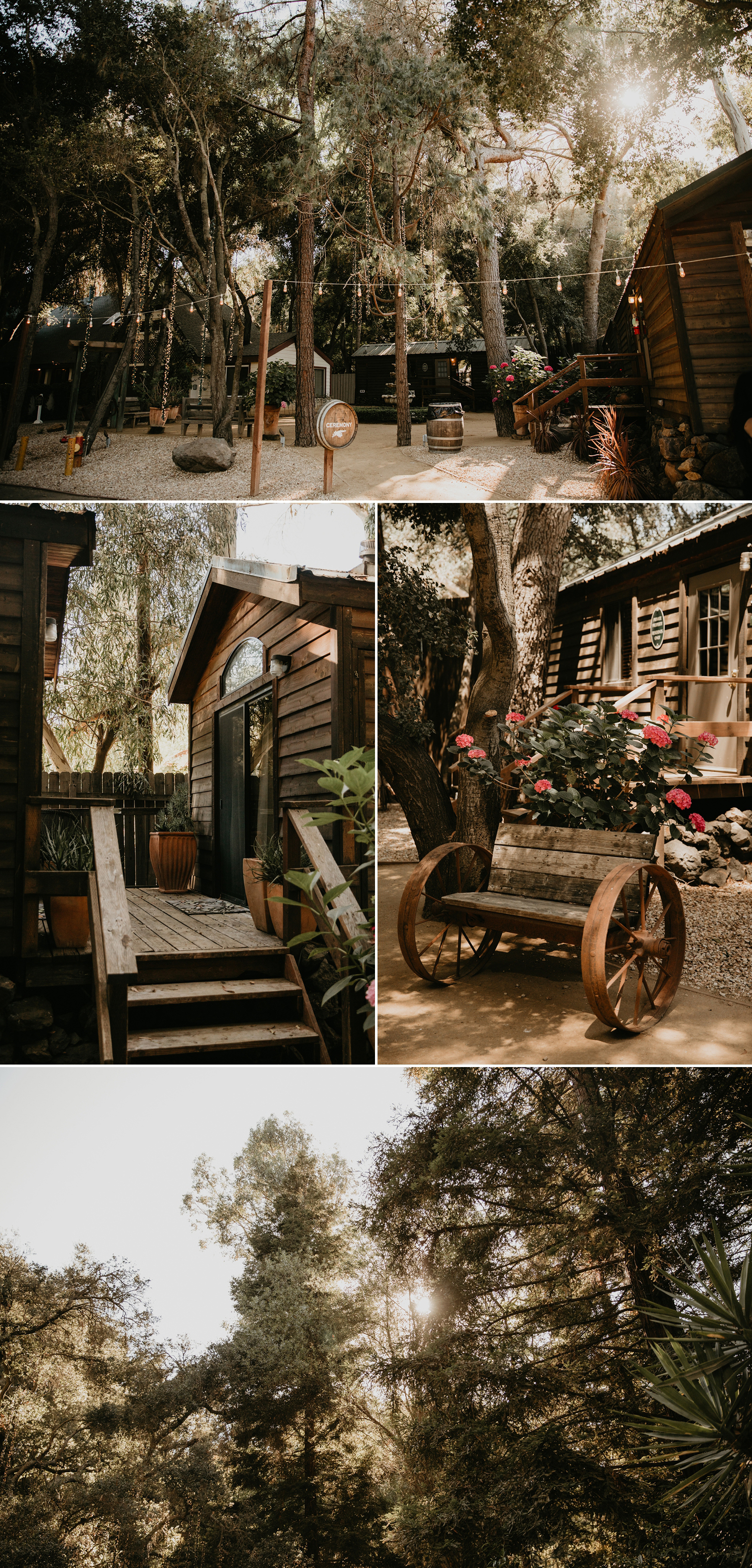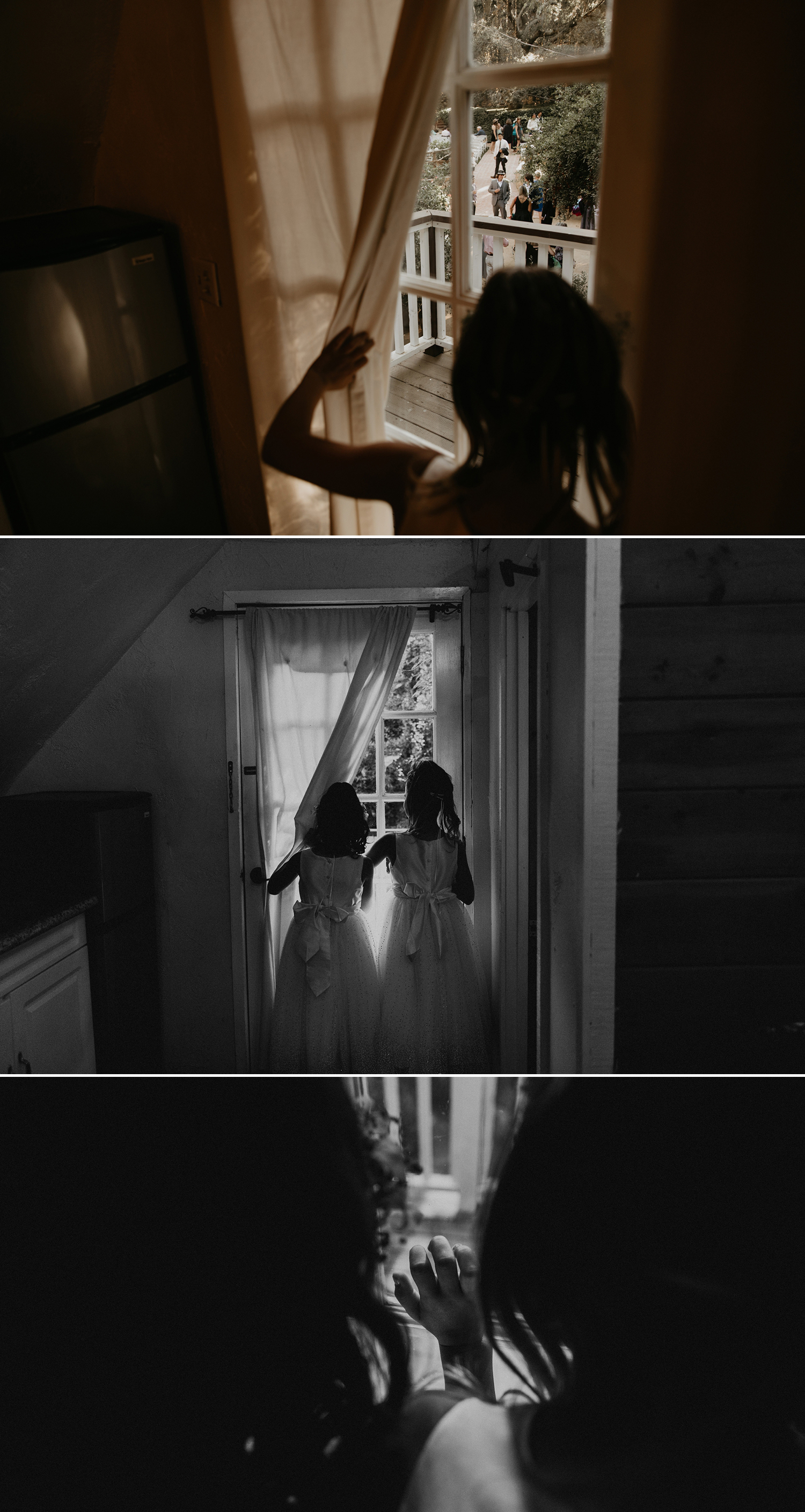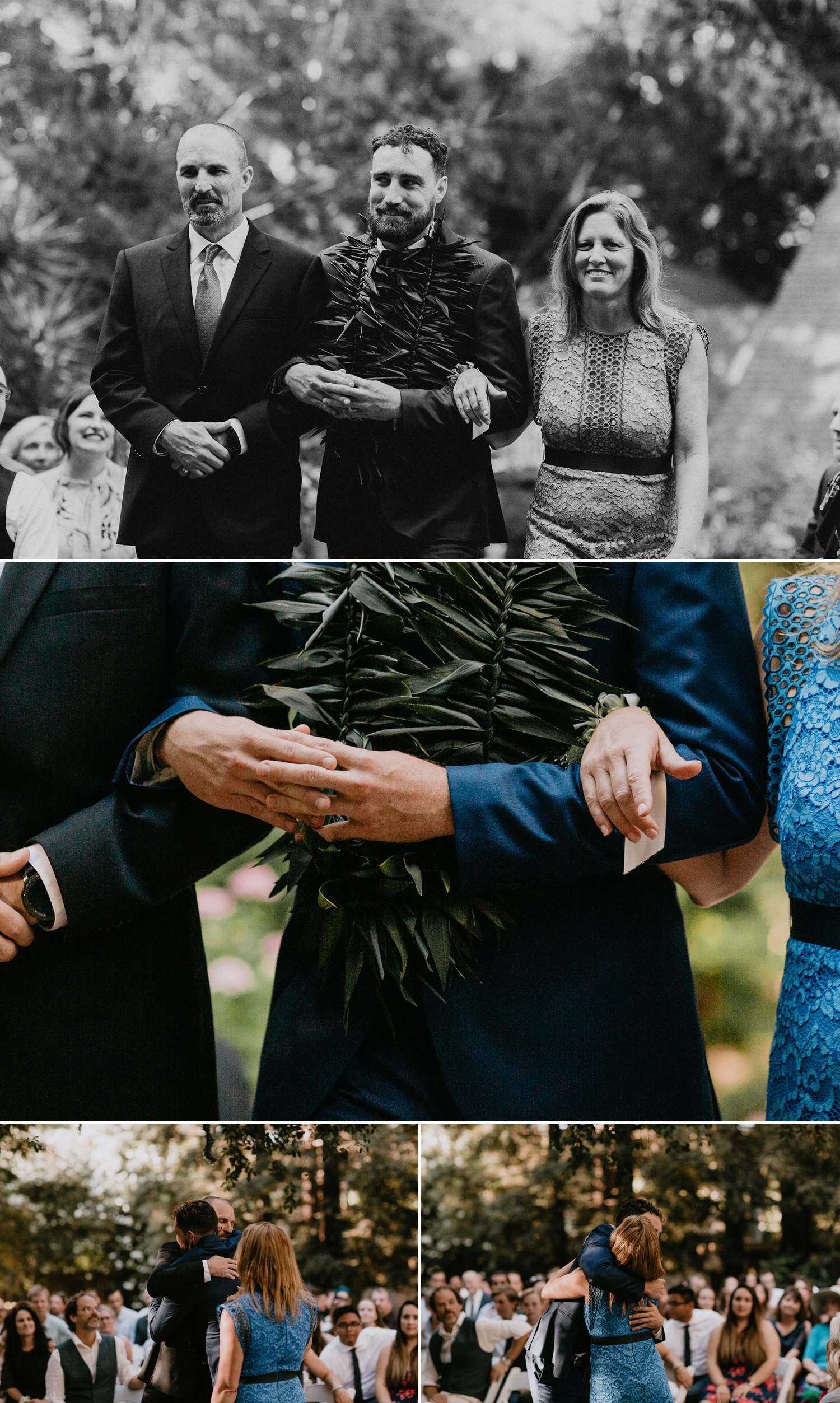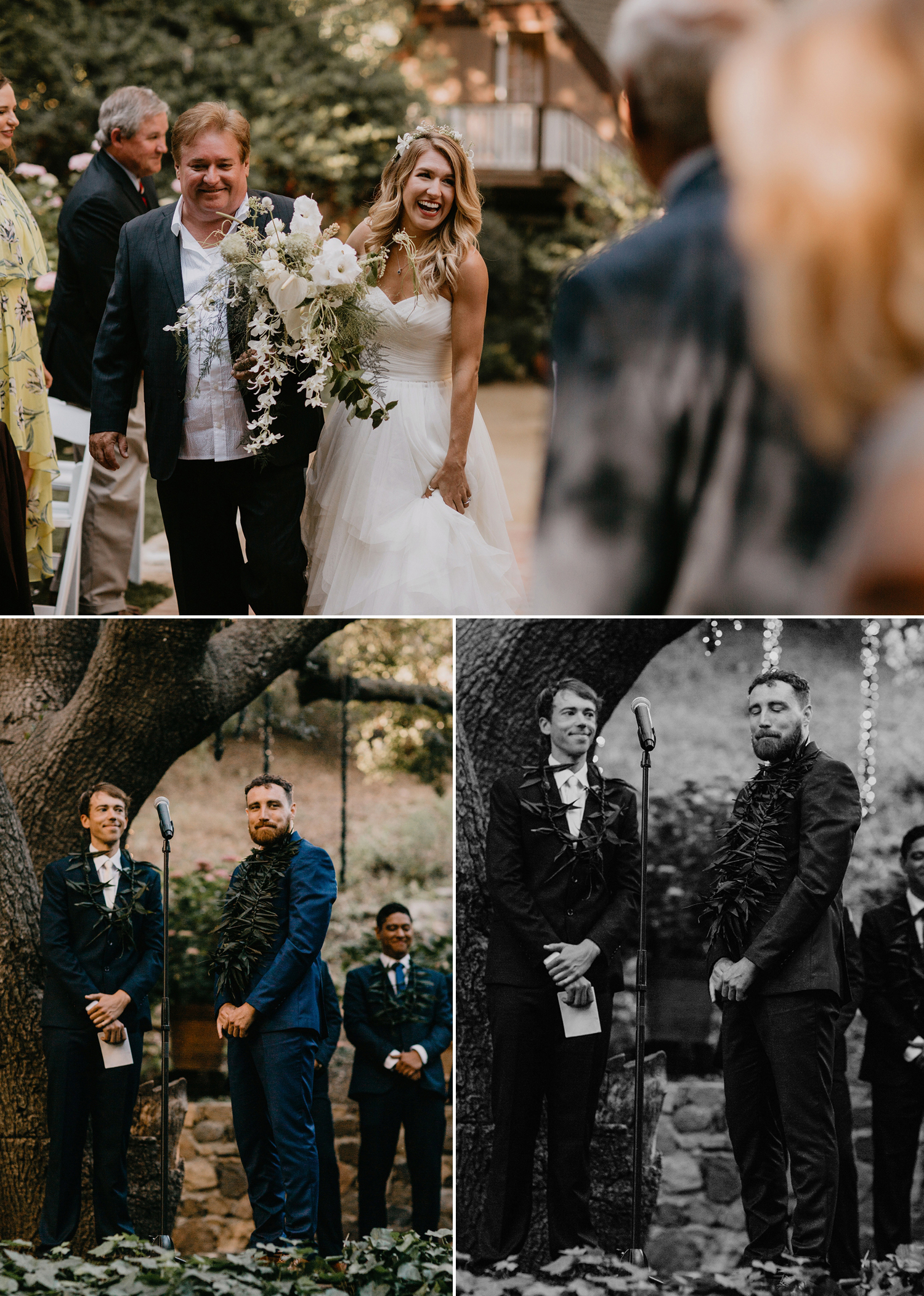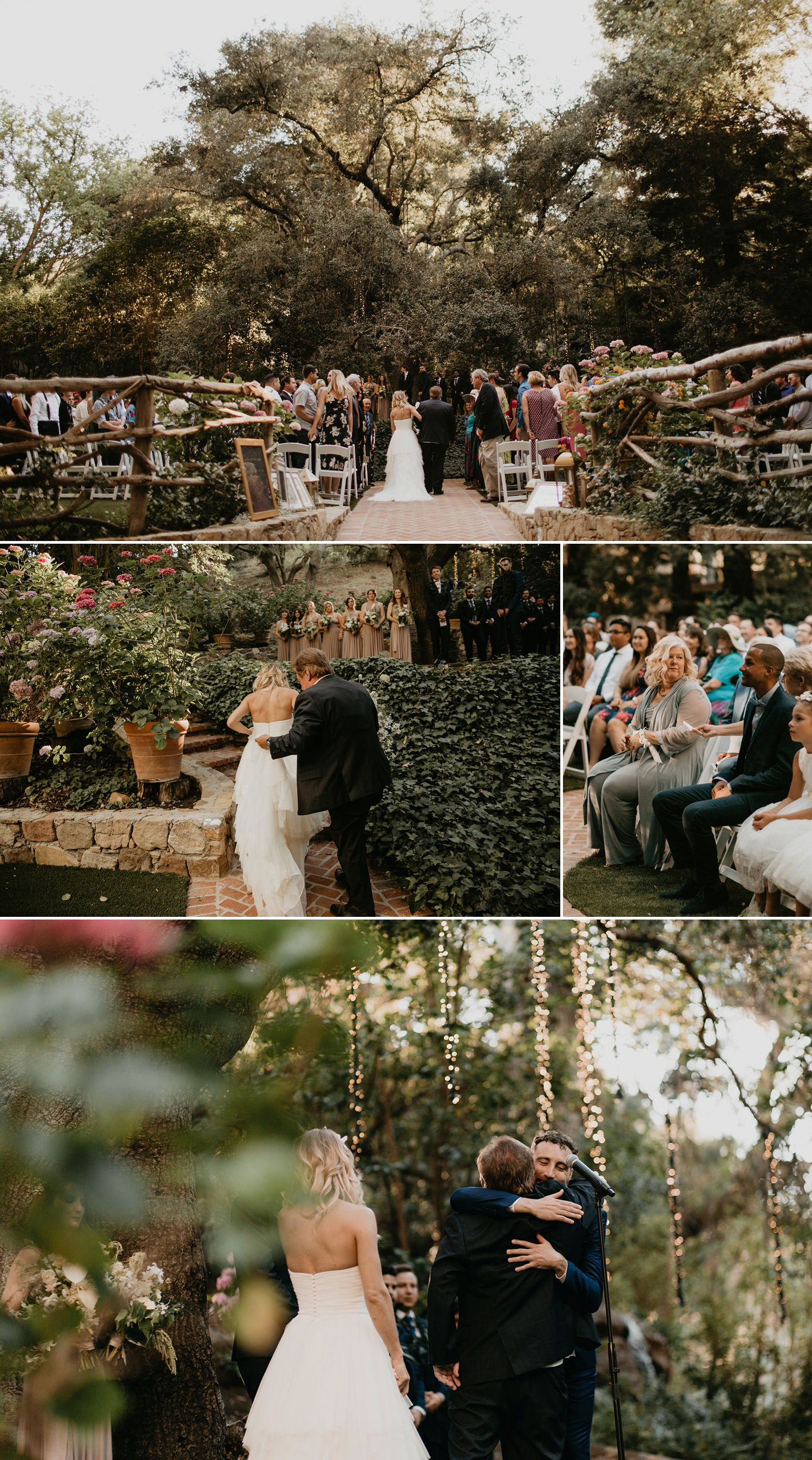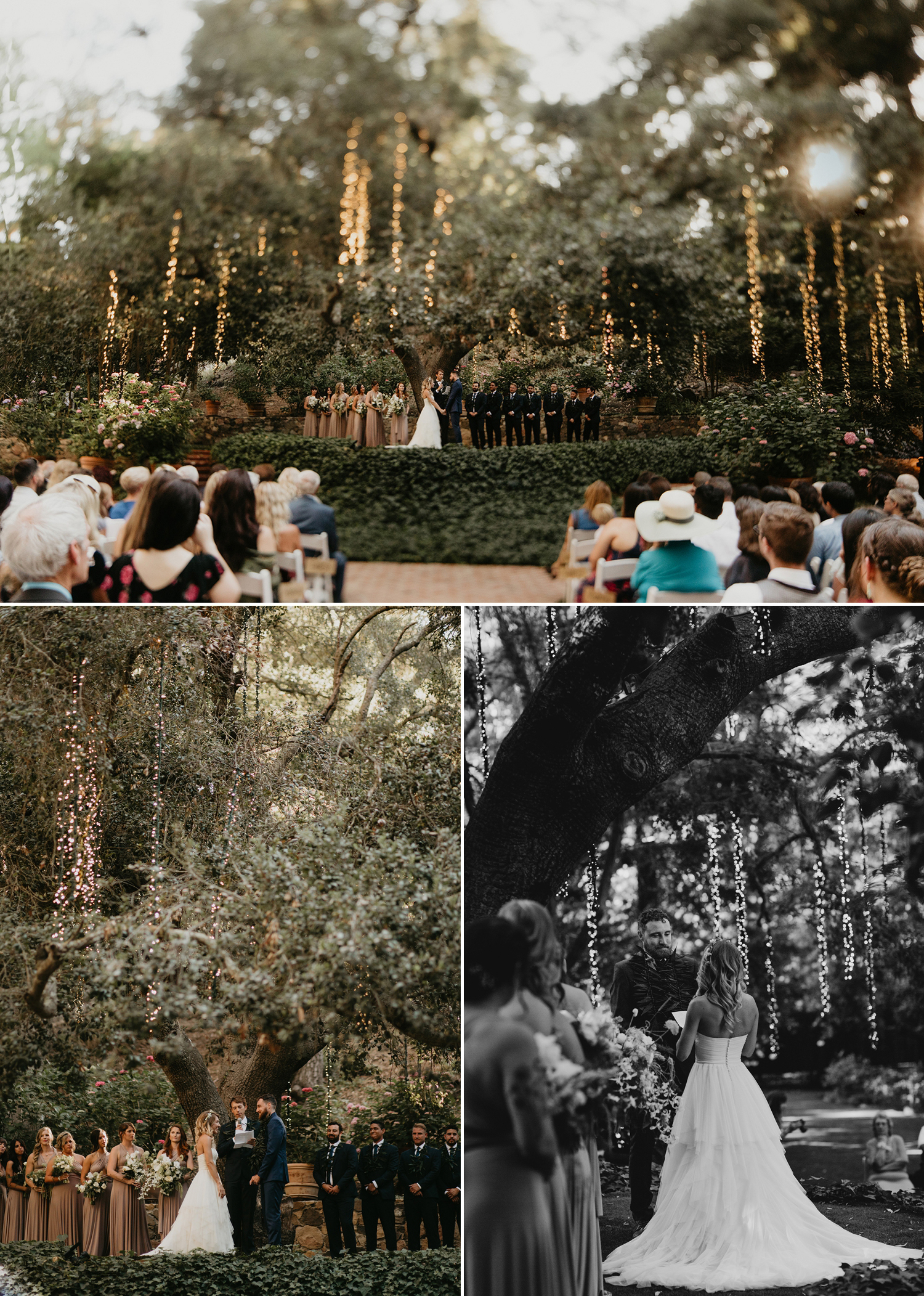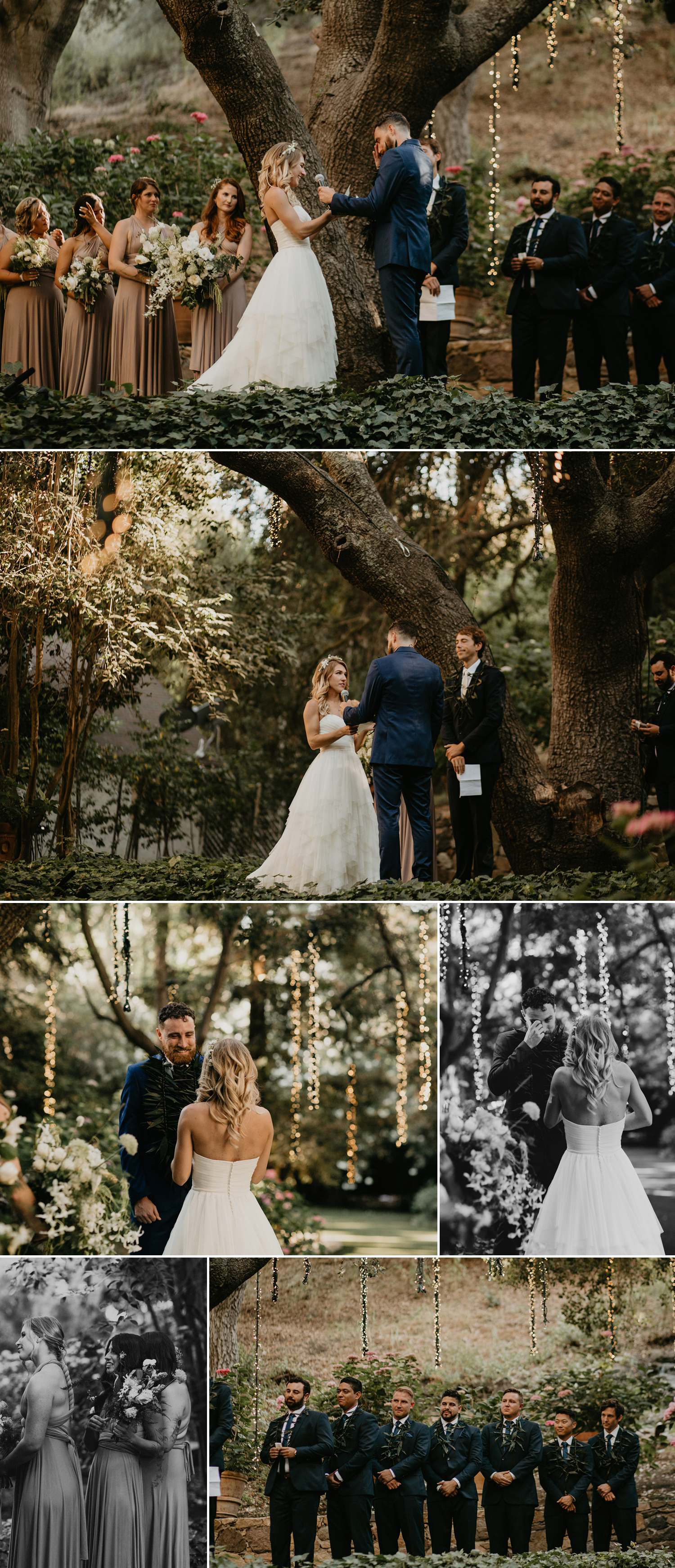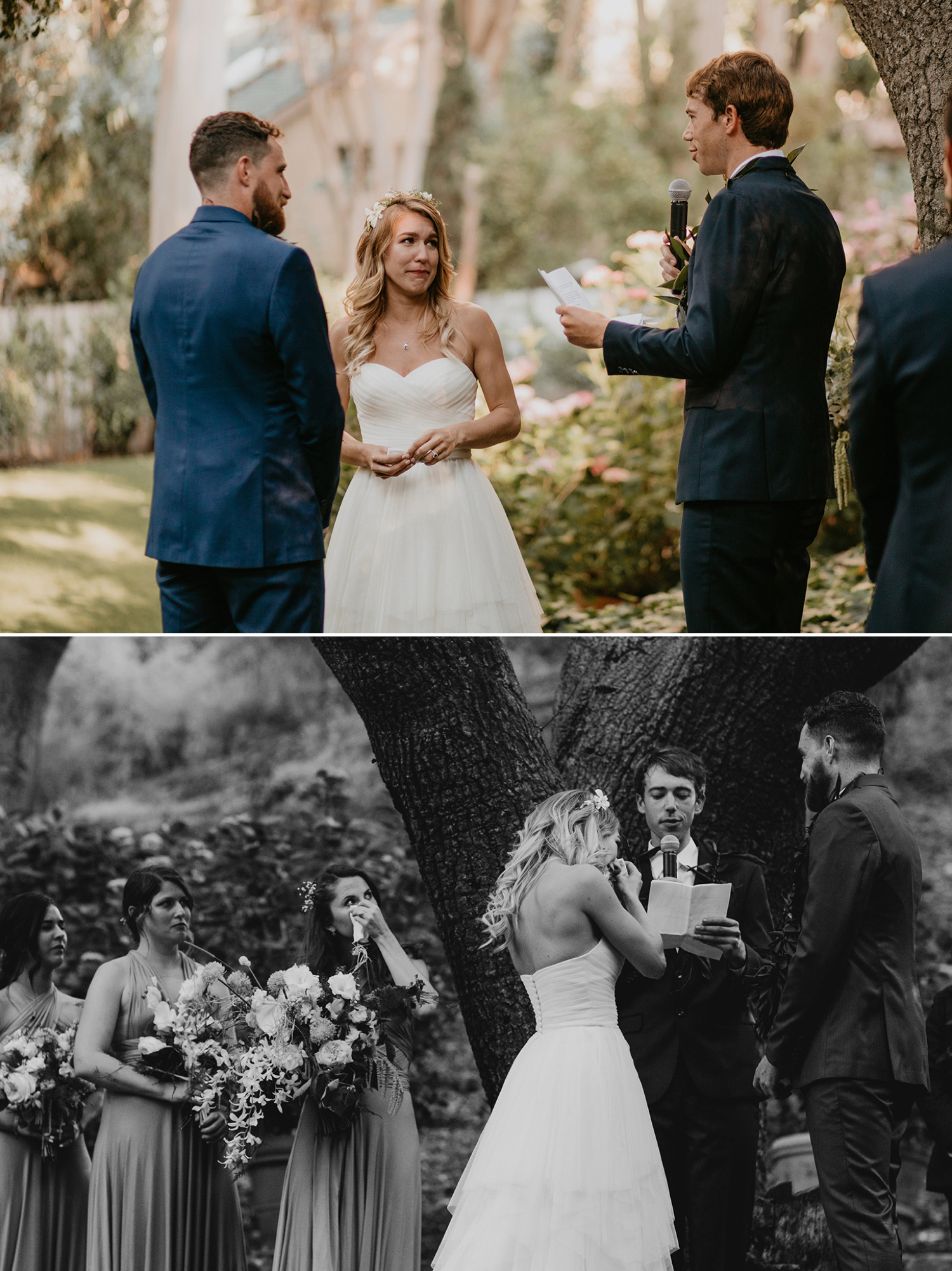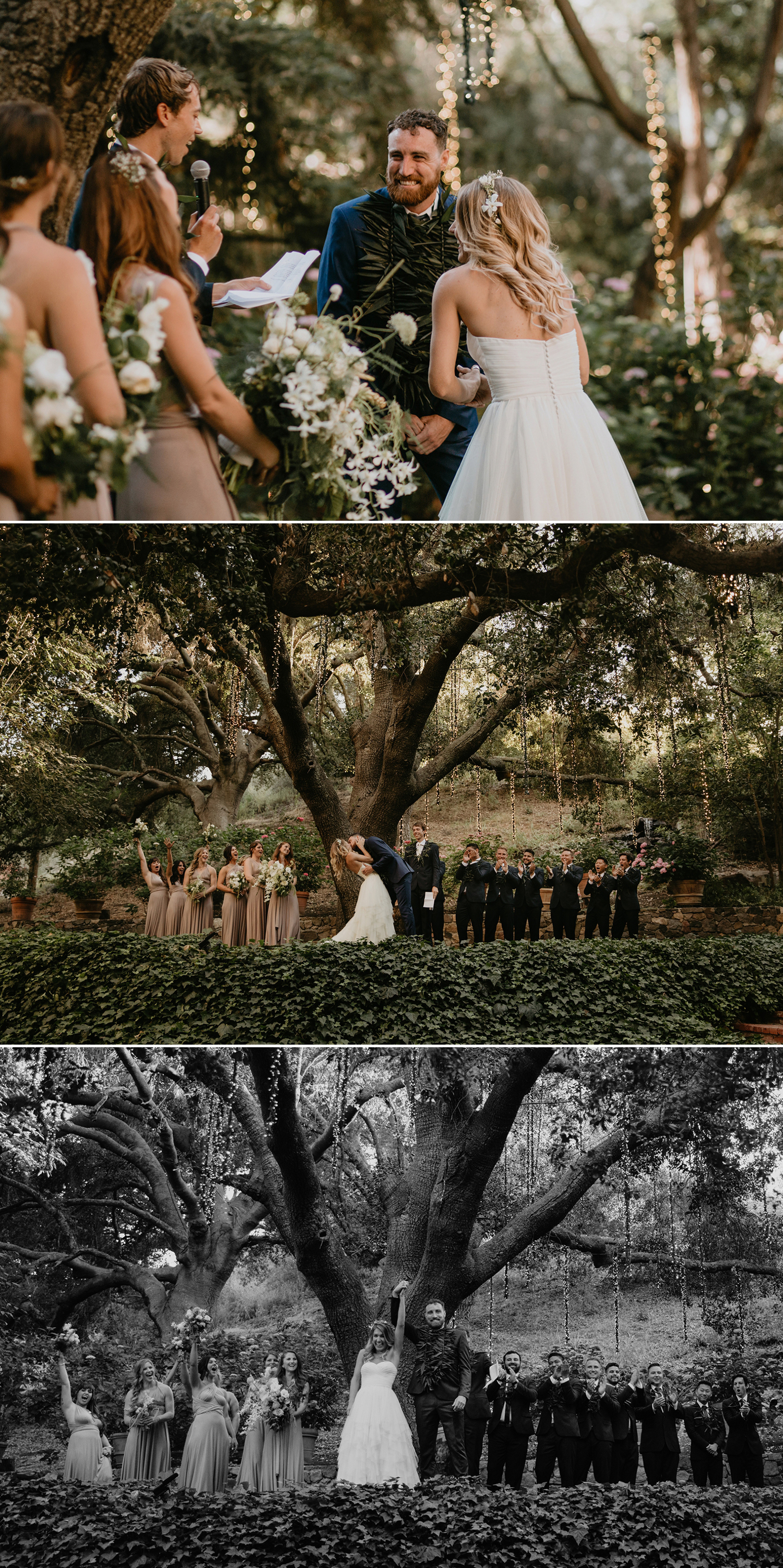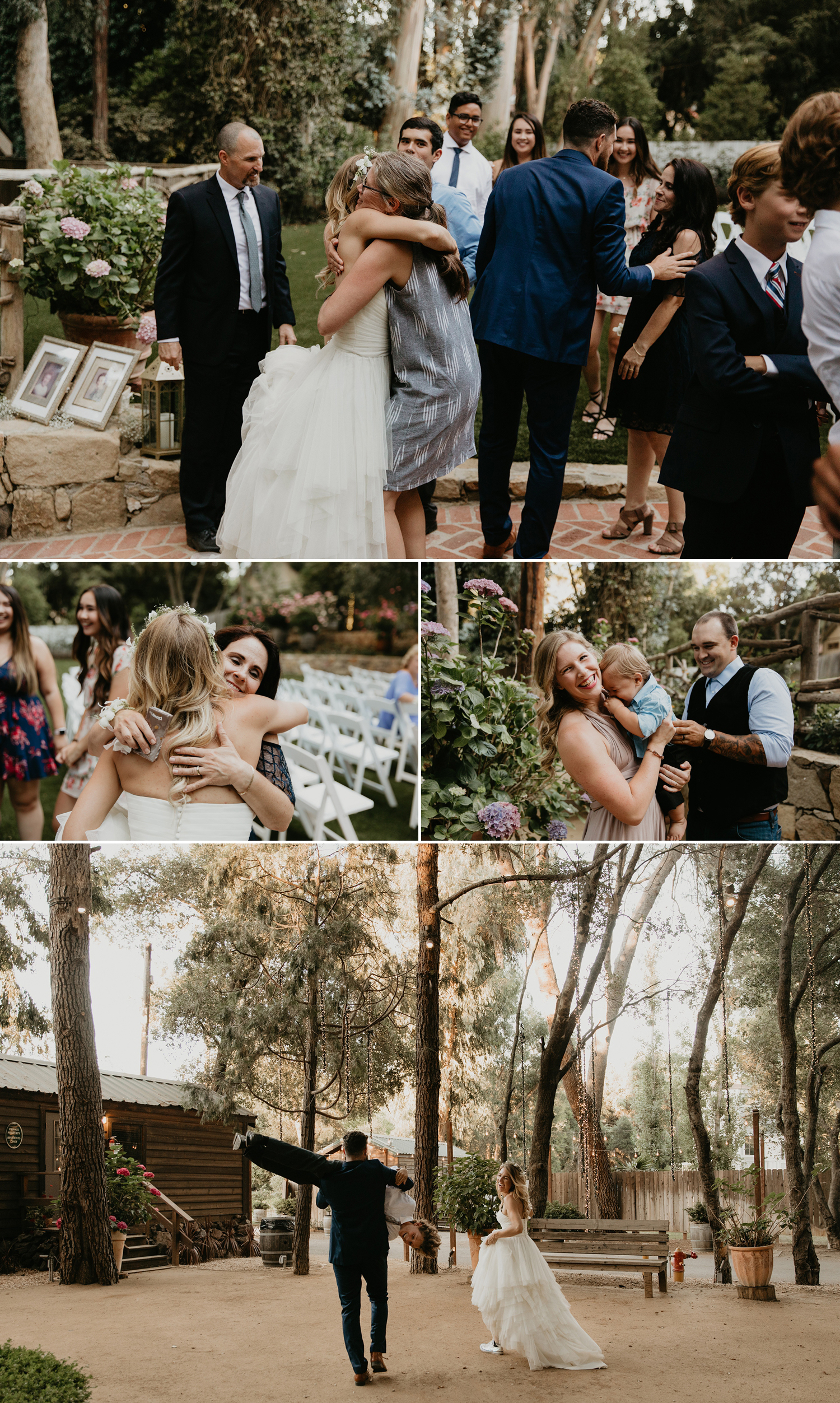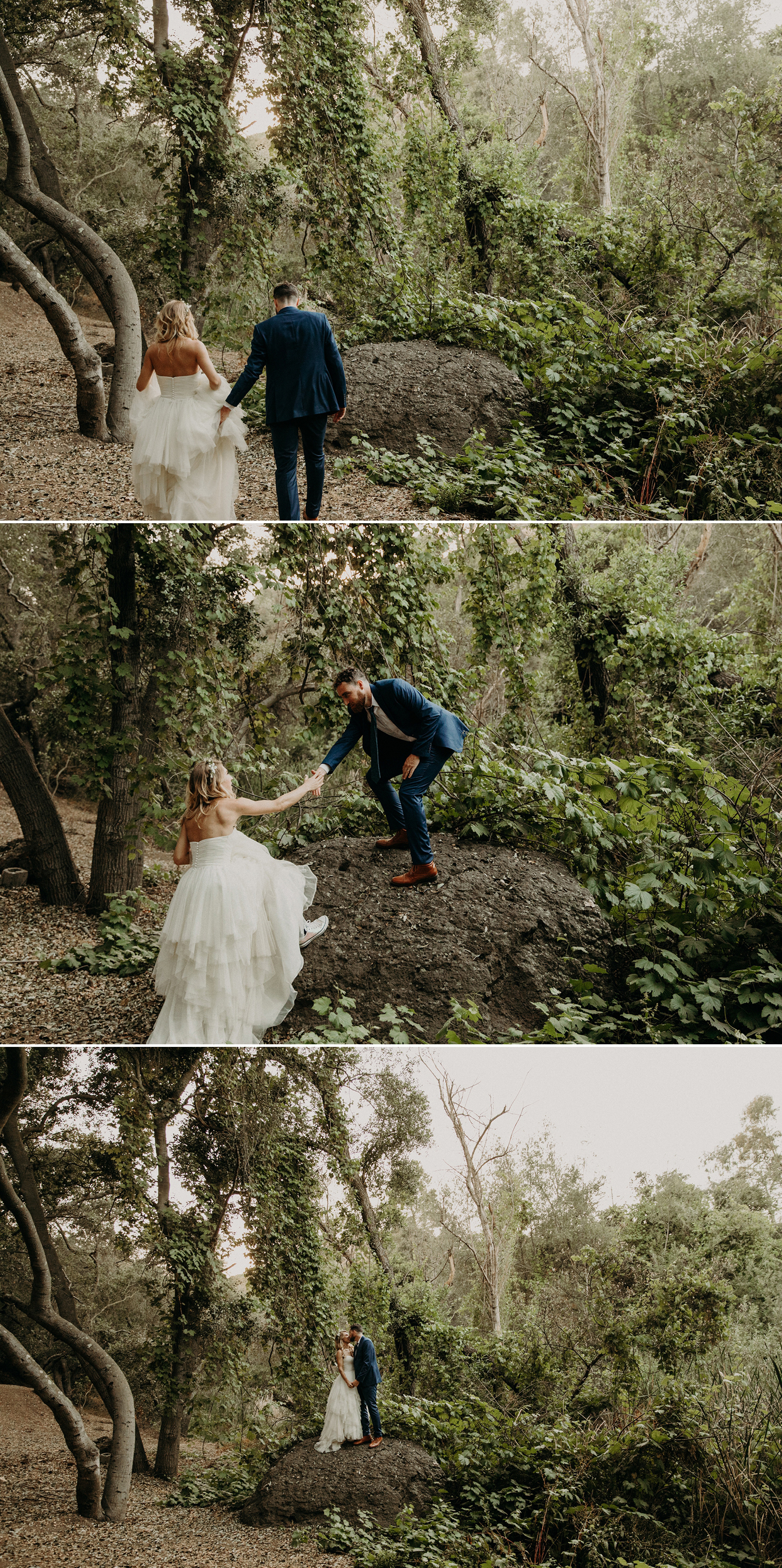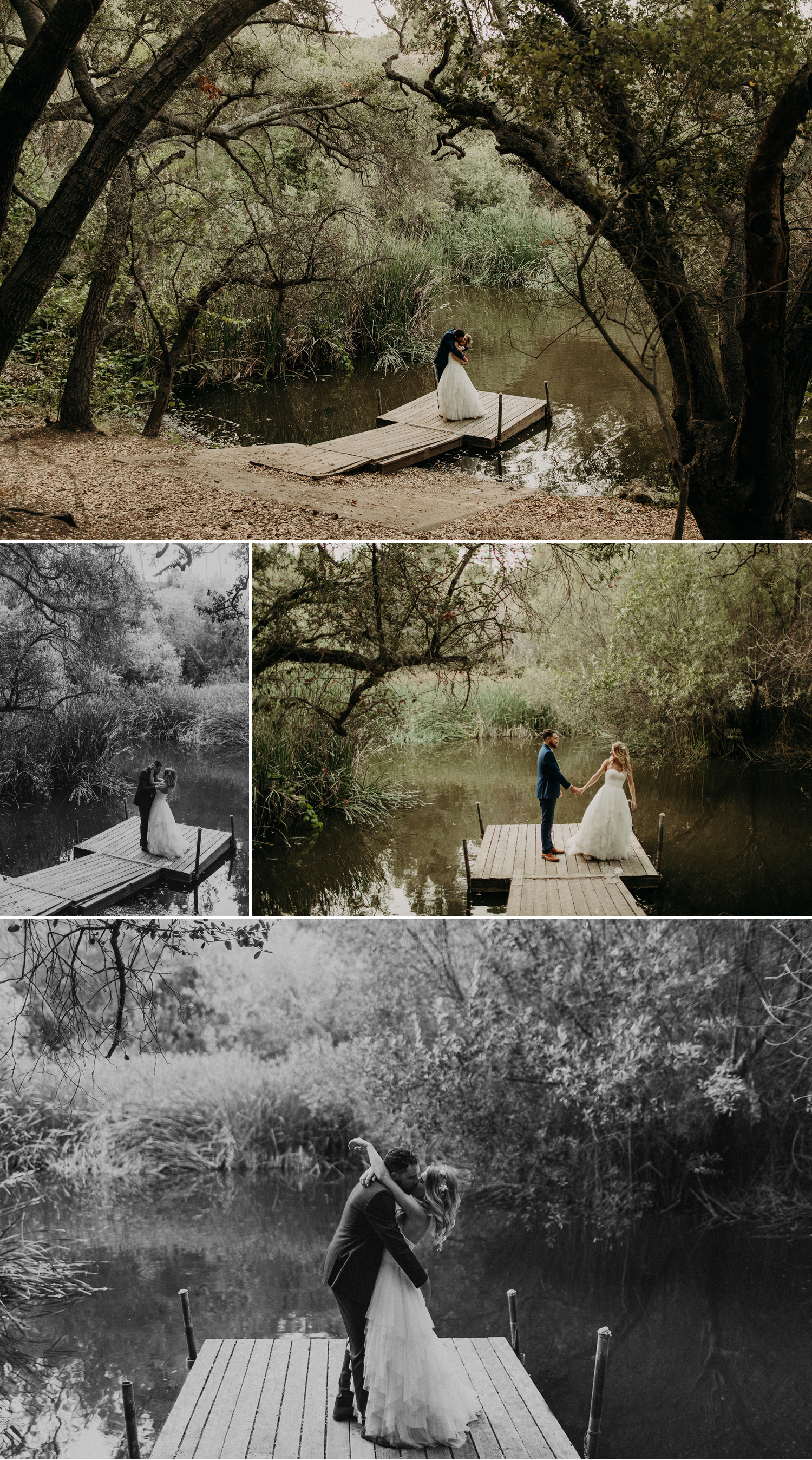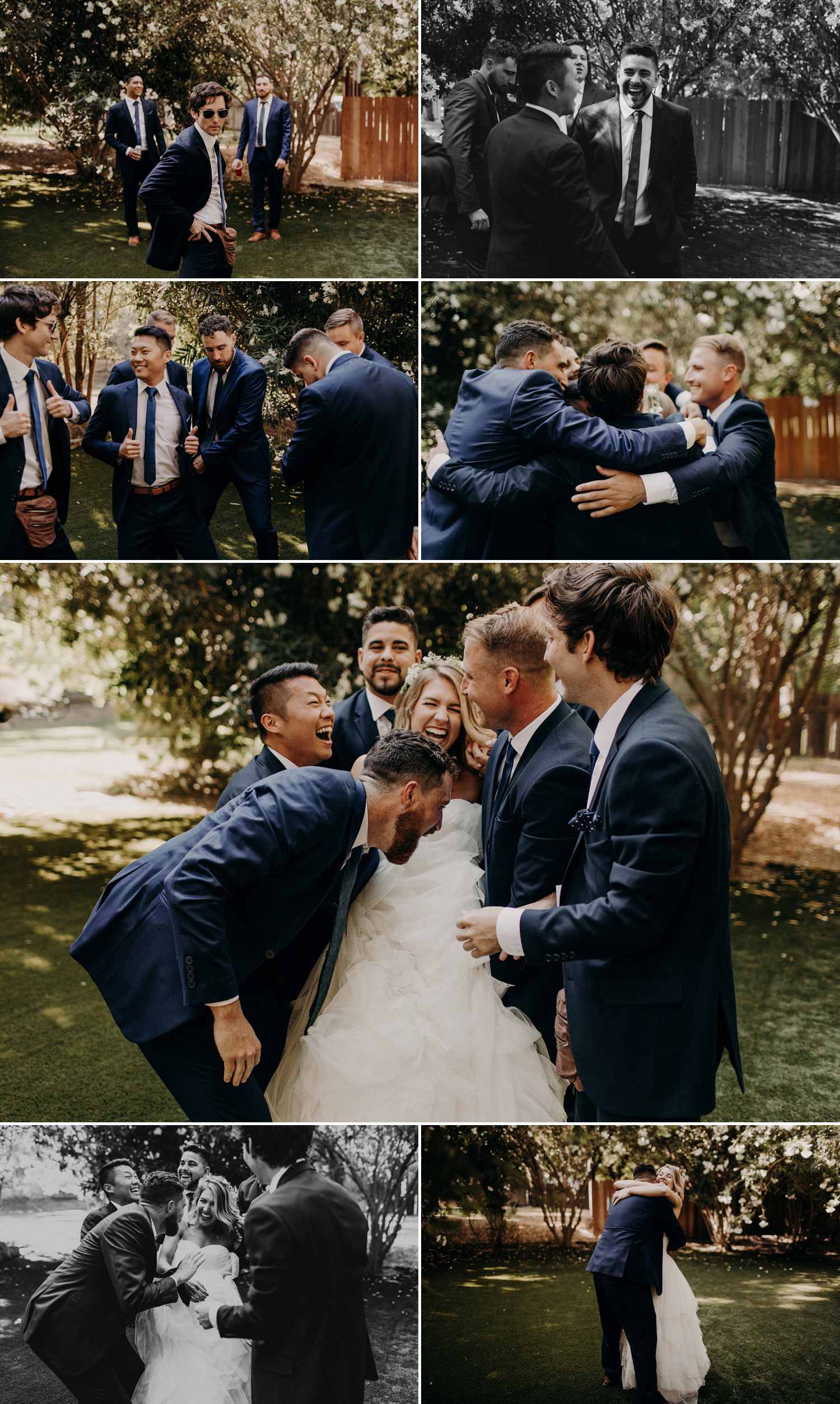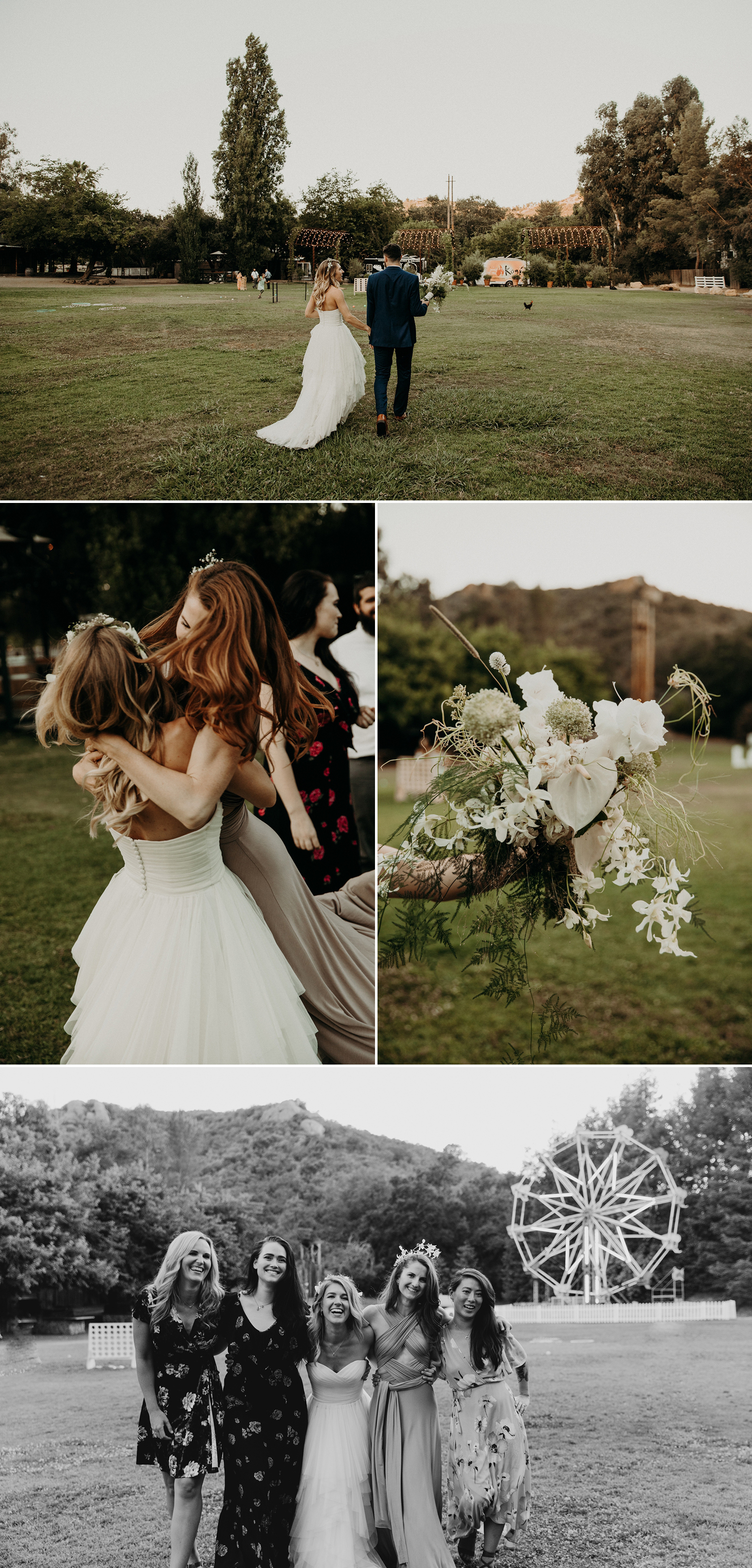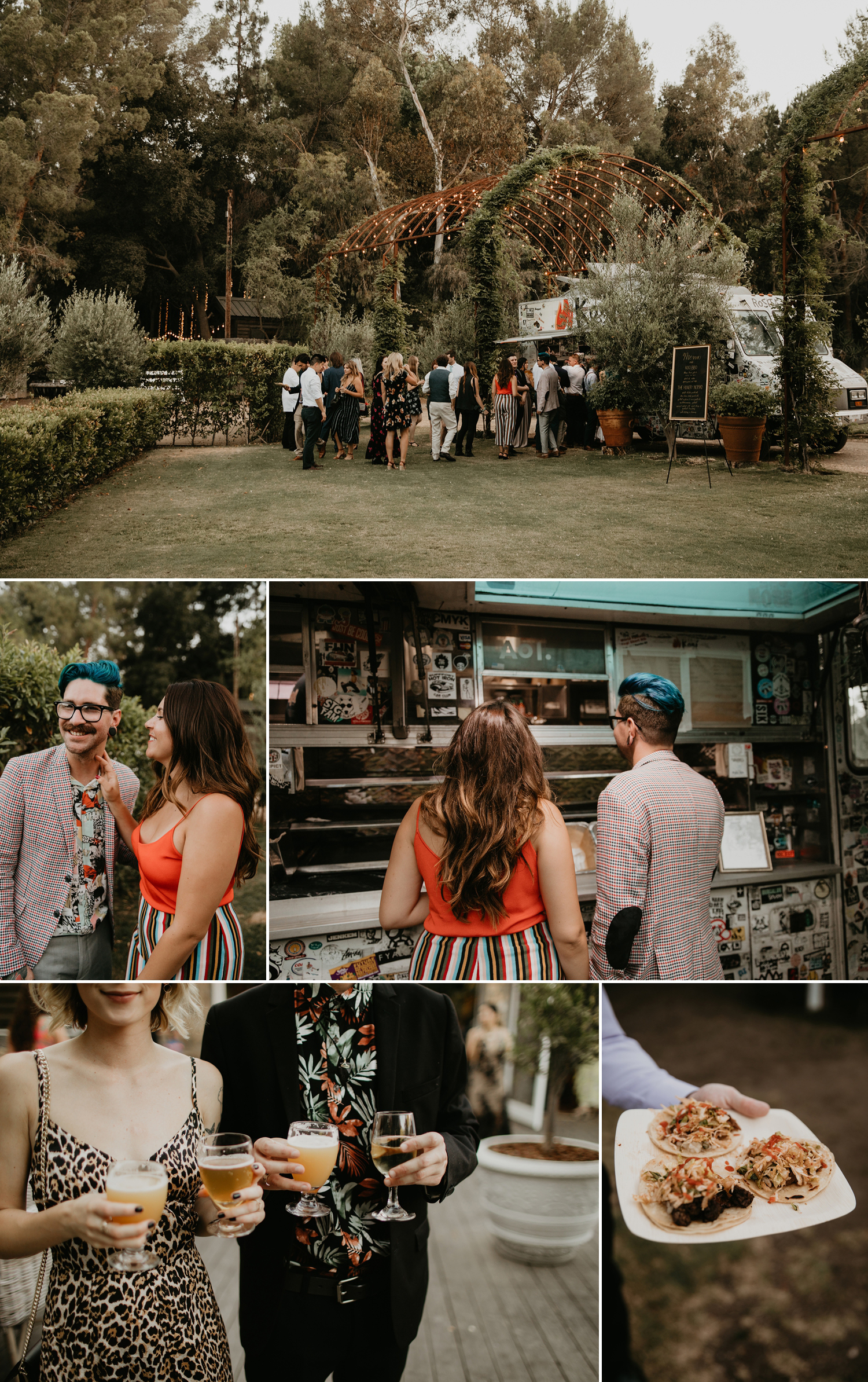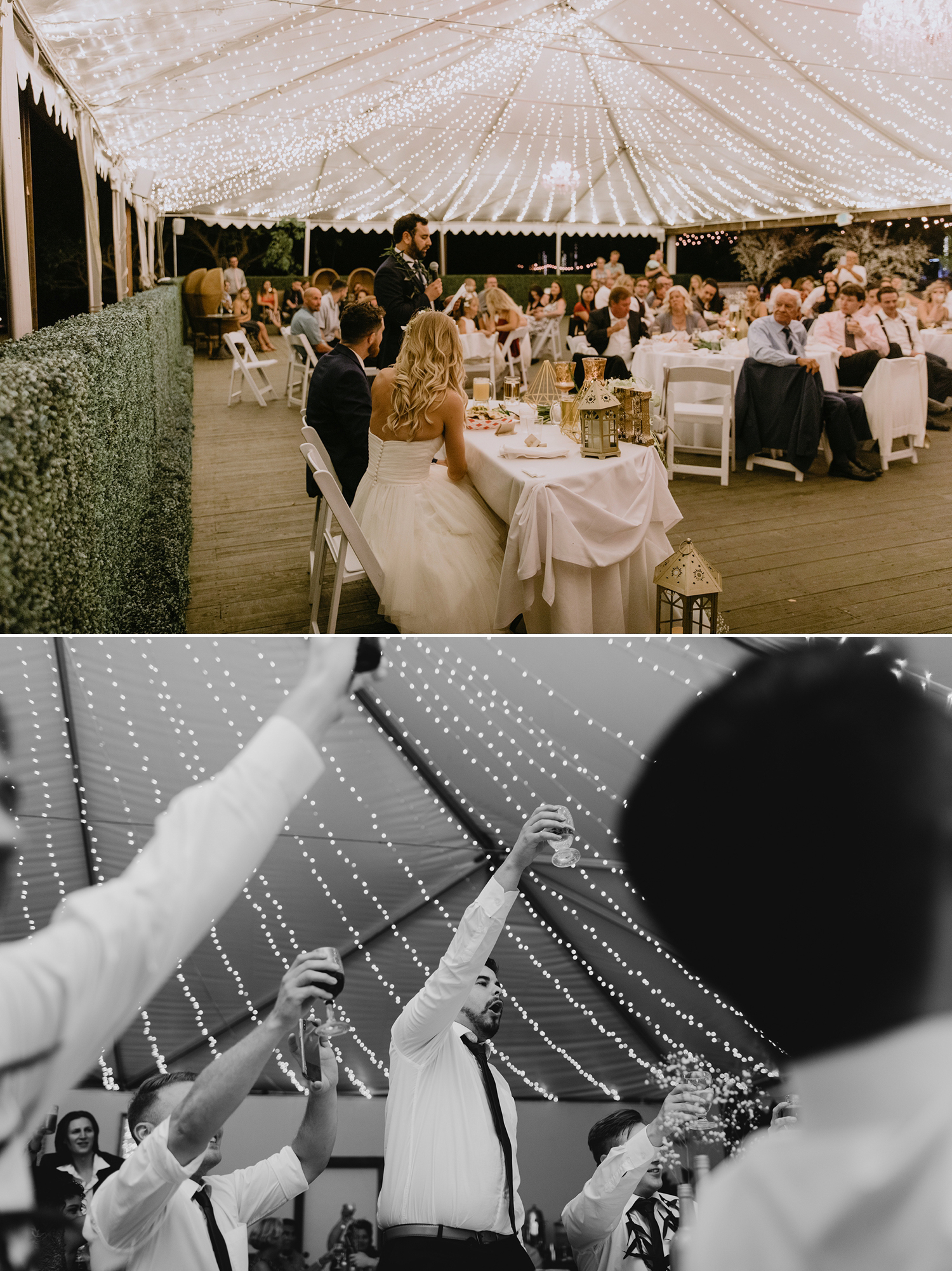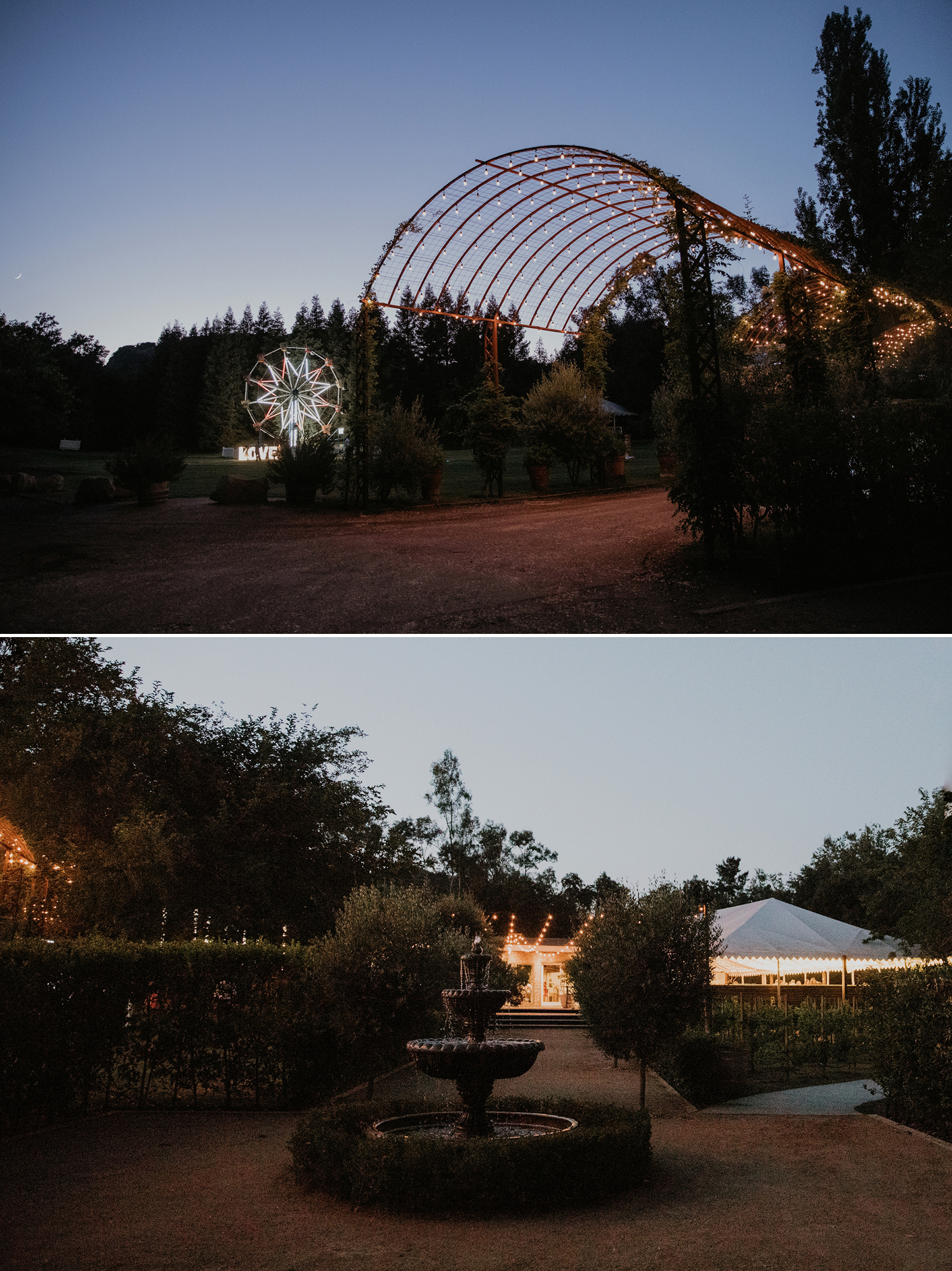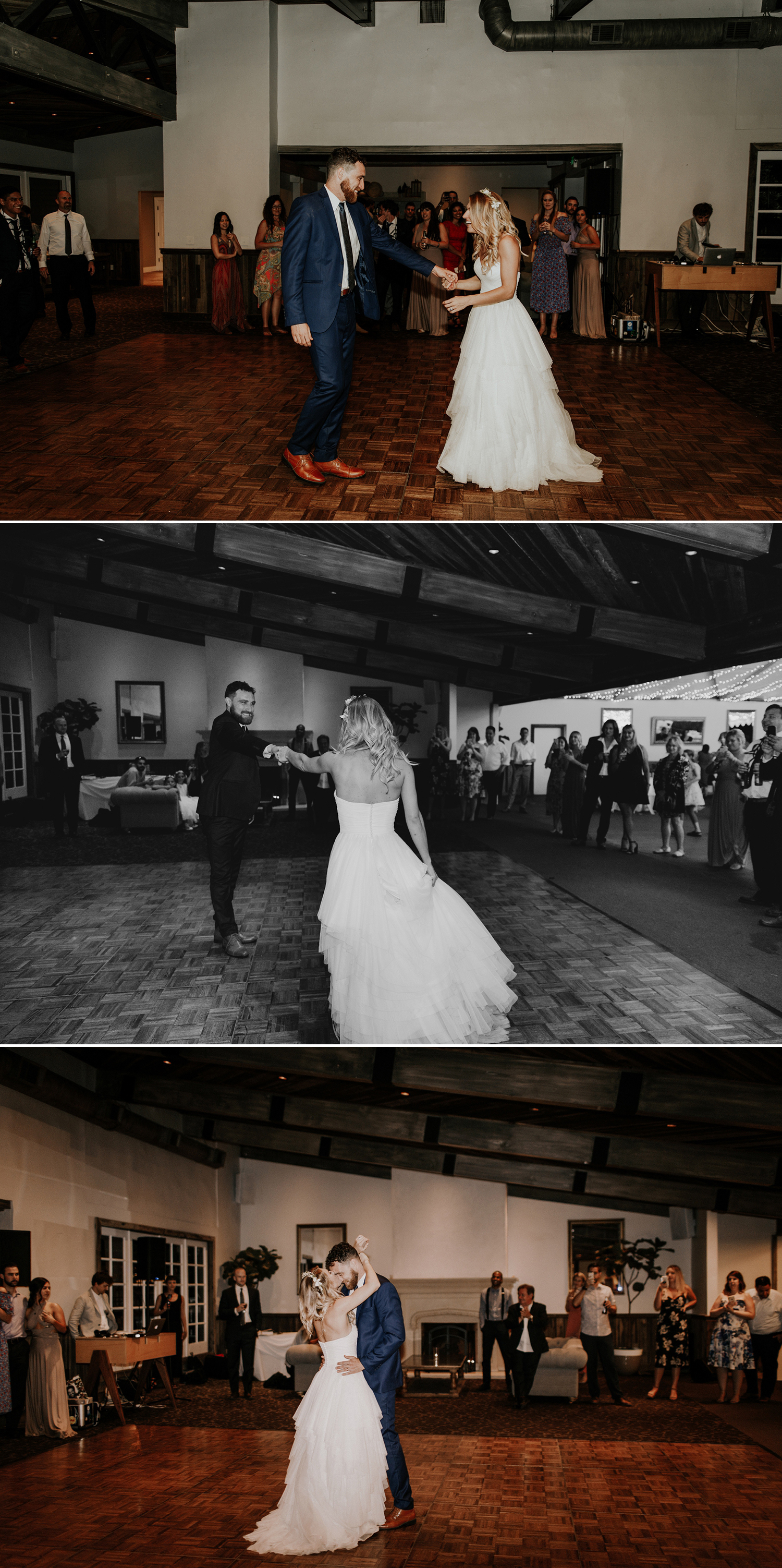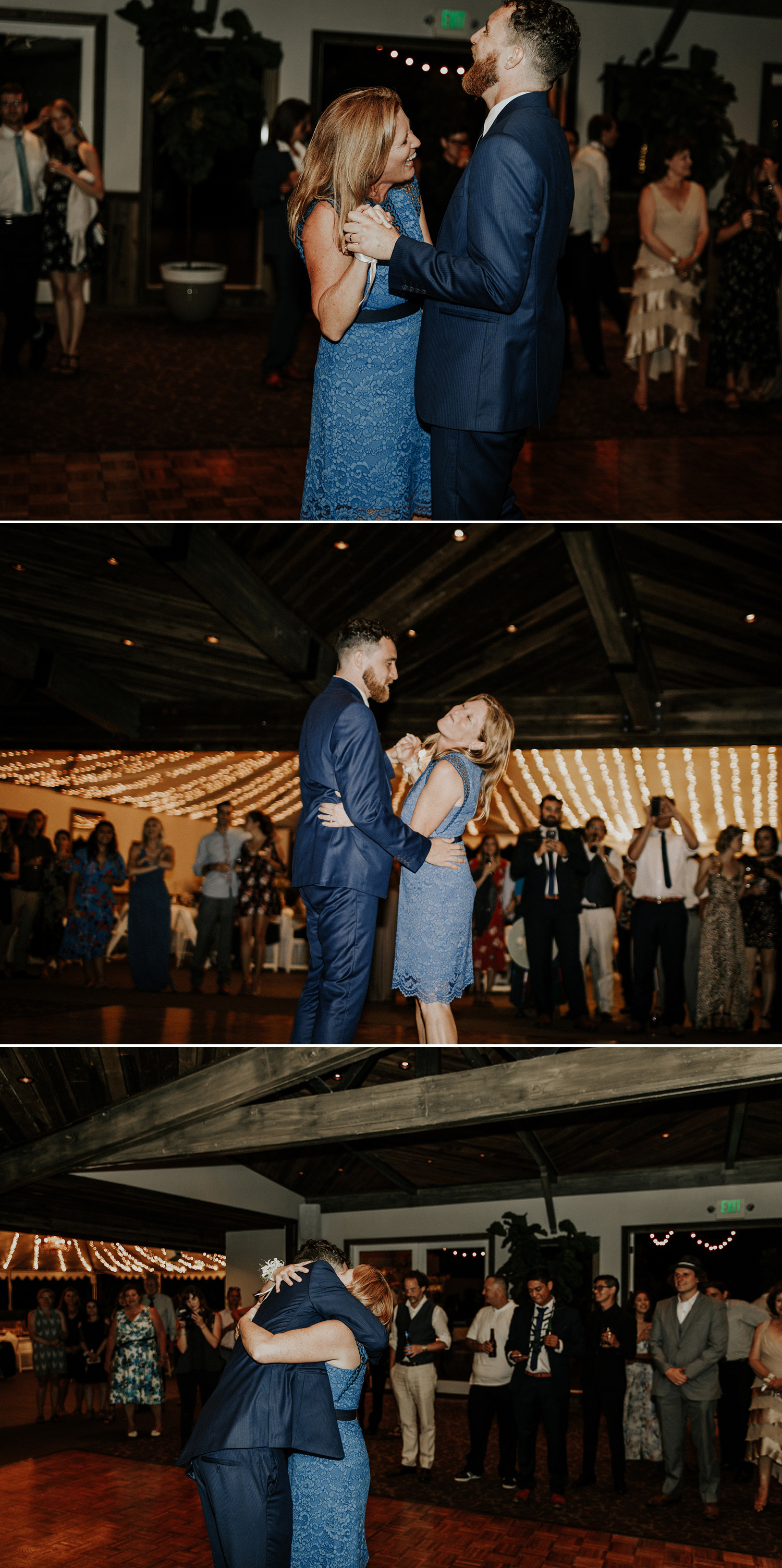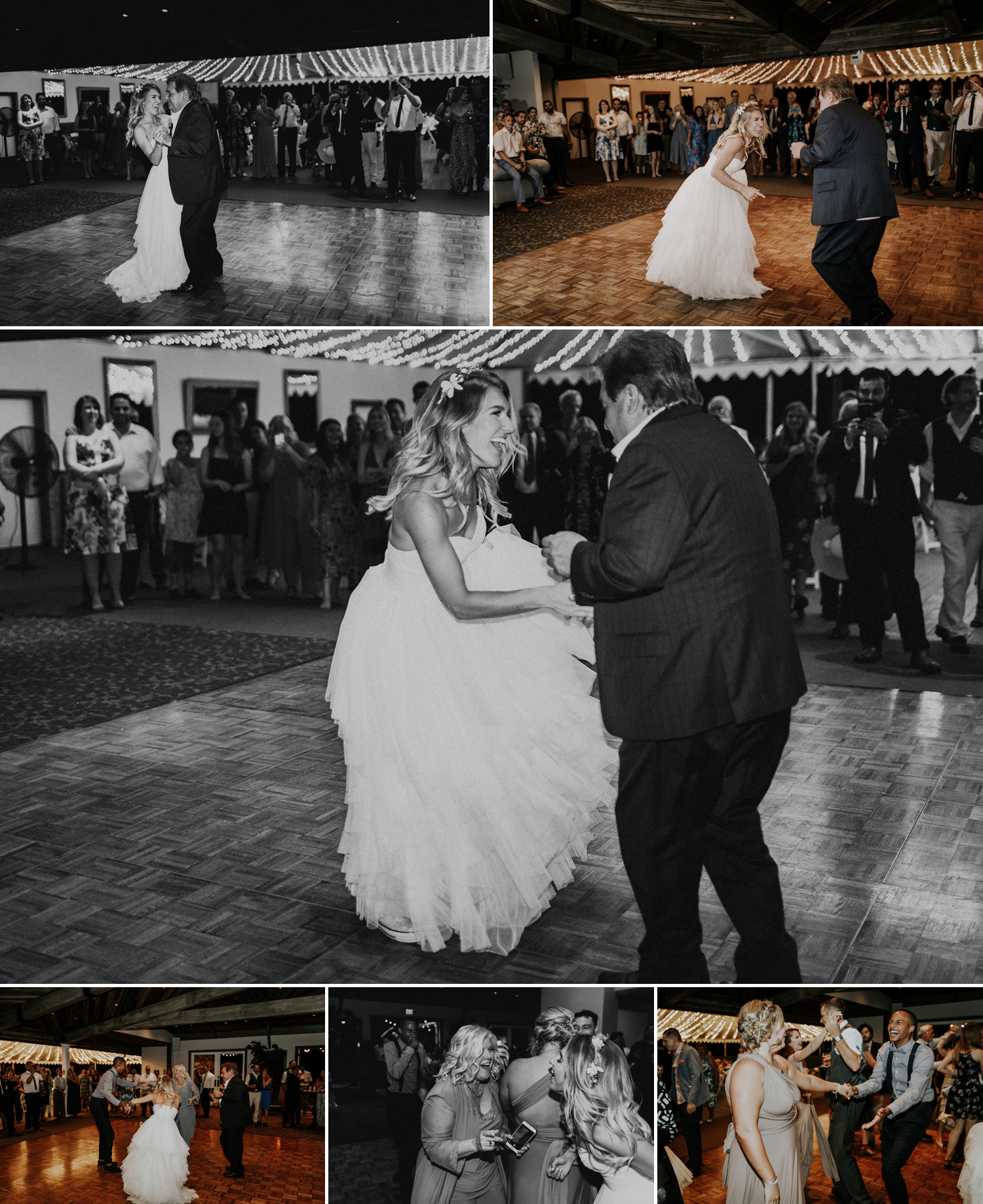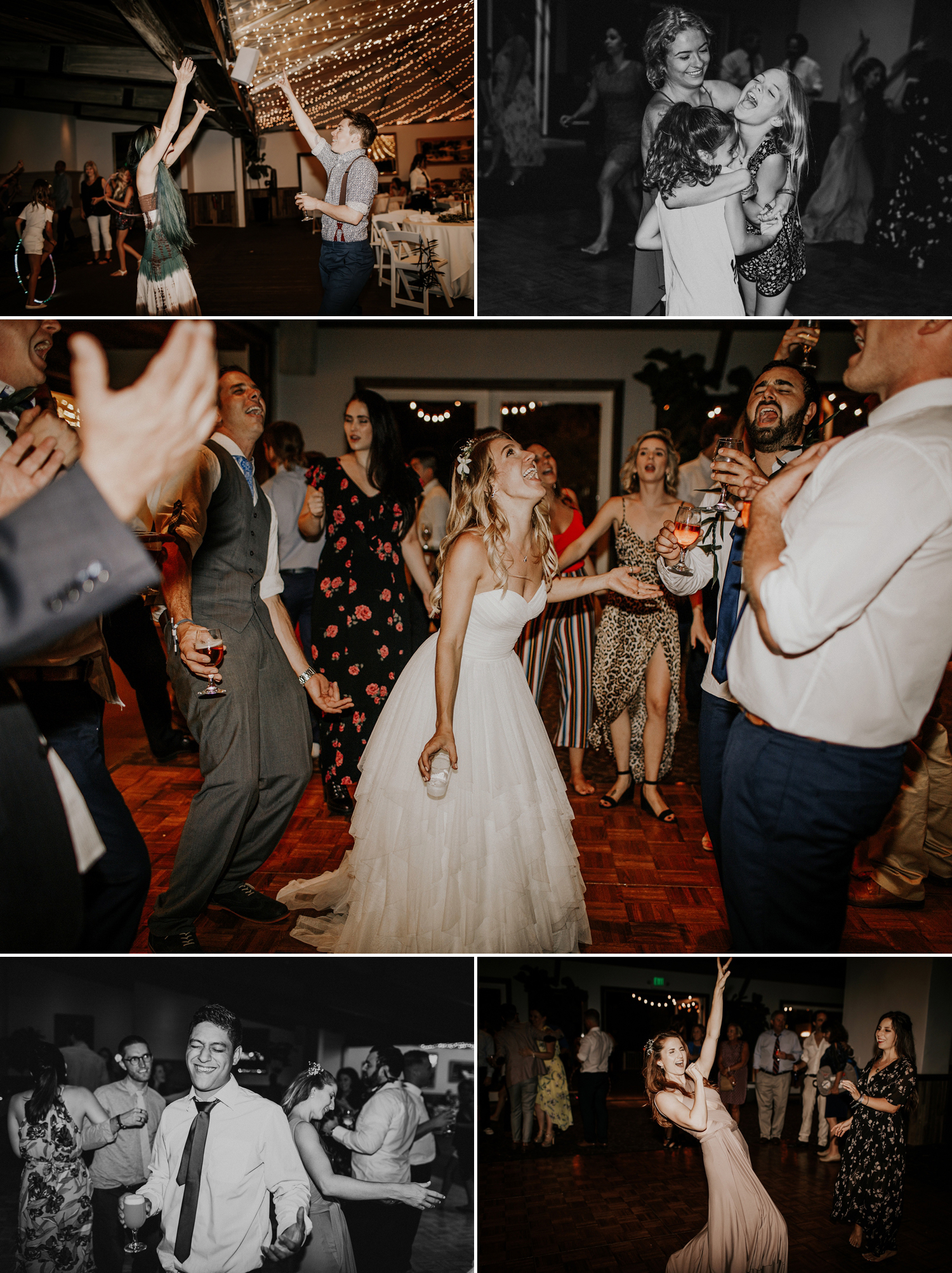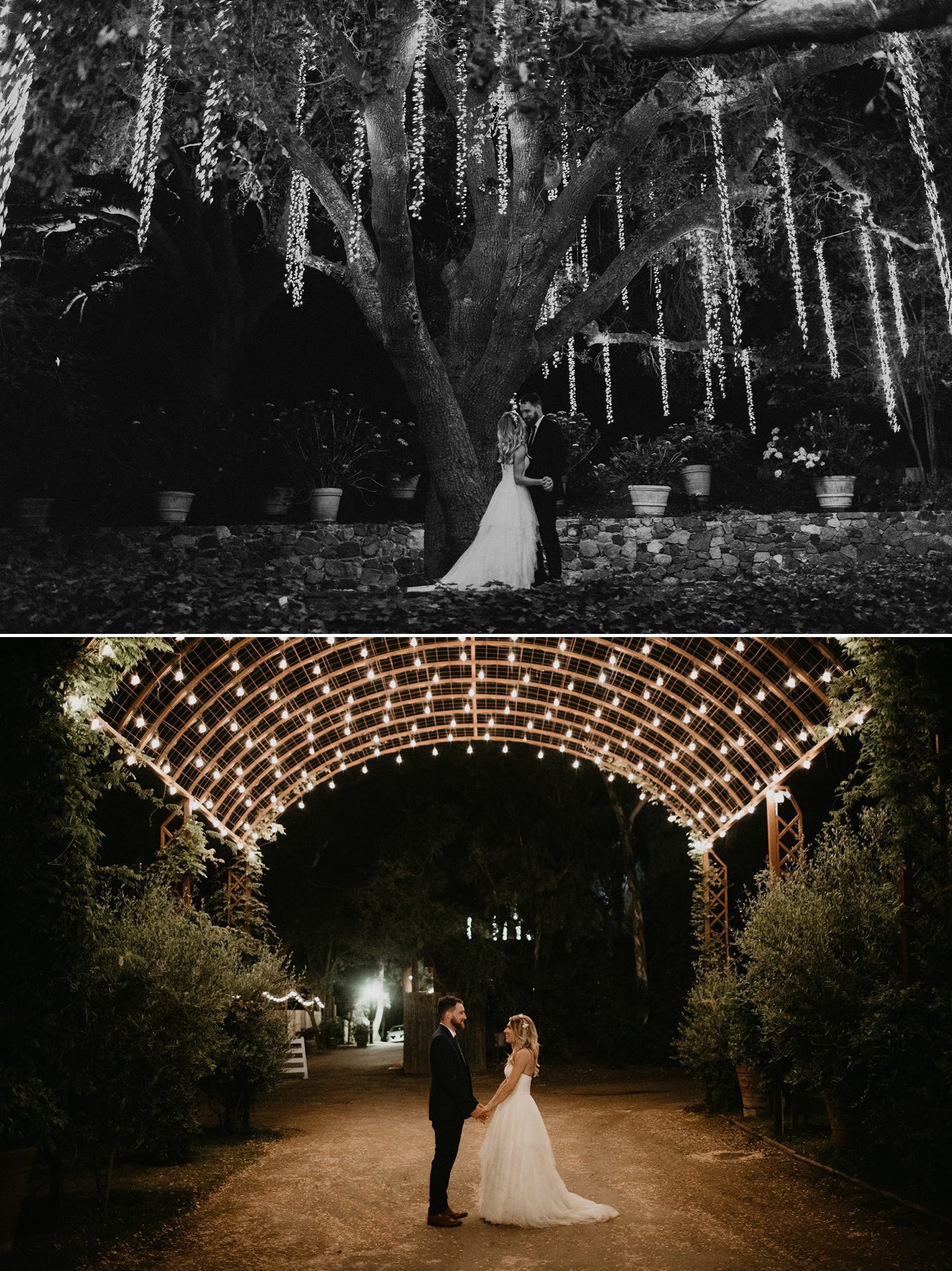 Festival Themed Calamigos Ranch Wedding Vendor Credits
Venue: Calamigos Ranch in Malibu. The Pavillions at North Point
Photography: Kadi Tobin Photography. A California Wedding photographer.
Coordintation: Weddings By Sabrina
Florist: Nuude Botanica
Food Trucks: Kogi Tacos and Hungry Nomad
Rentals: Charming Lights
Bakery: Erin McKenna Bakery
DJ: Supermoon DJs