Nick & Natalie are some of the most colorful people I've ever met, and their wedding was a perfect celebration of that.  They are the yin to each others yang and they balance each other perfectly.  They said their vows at Nick's family church in Laguna and they had a vibrant and colorful reception at the 5 crowns in the greenhouse.  Everything was very colorful and DIY, which was perfectly fitting for these two.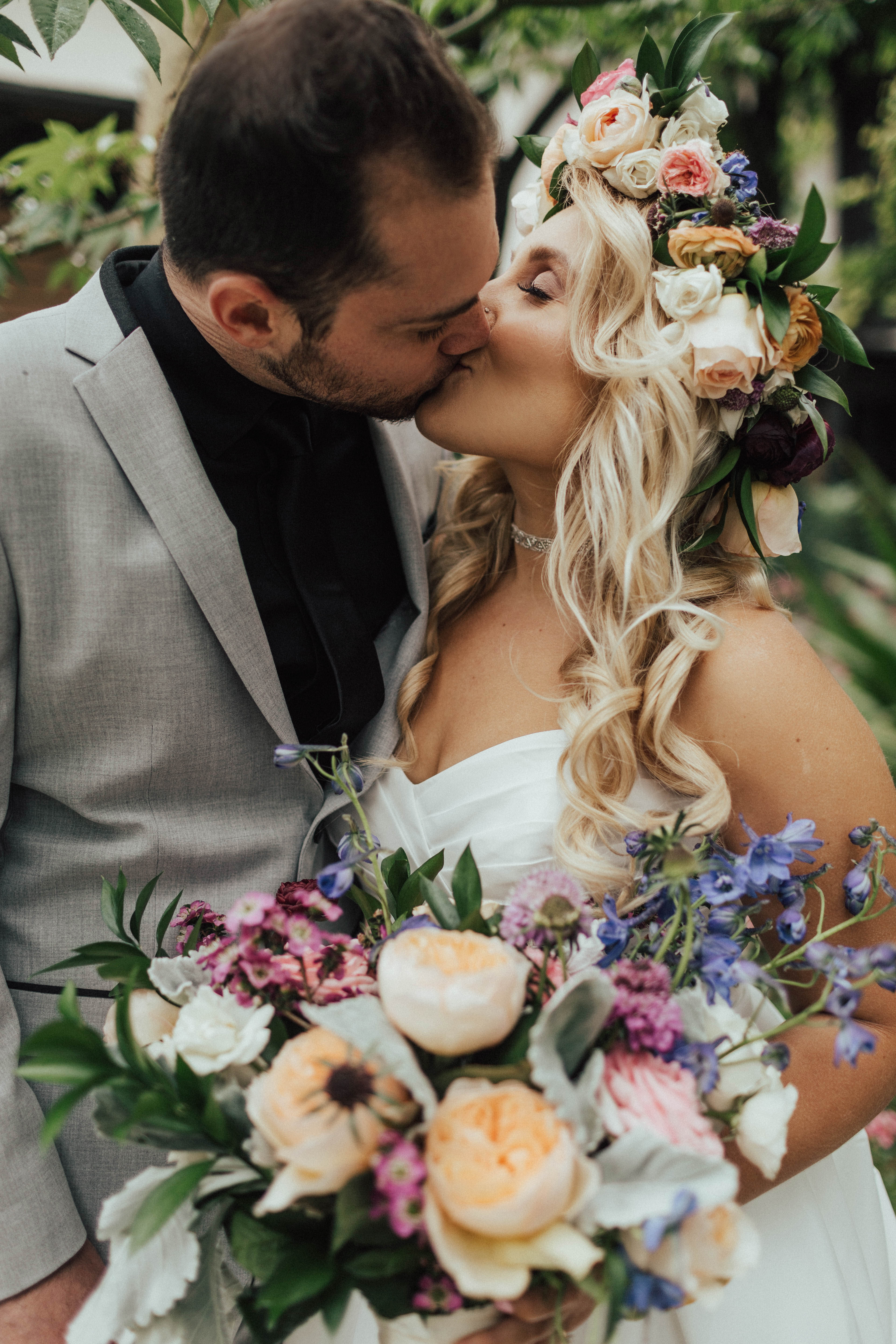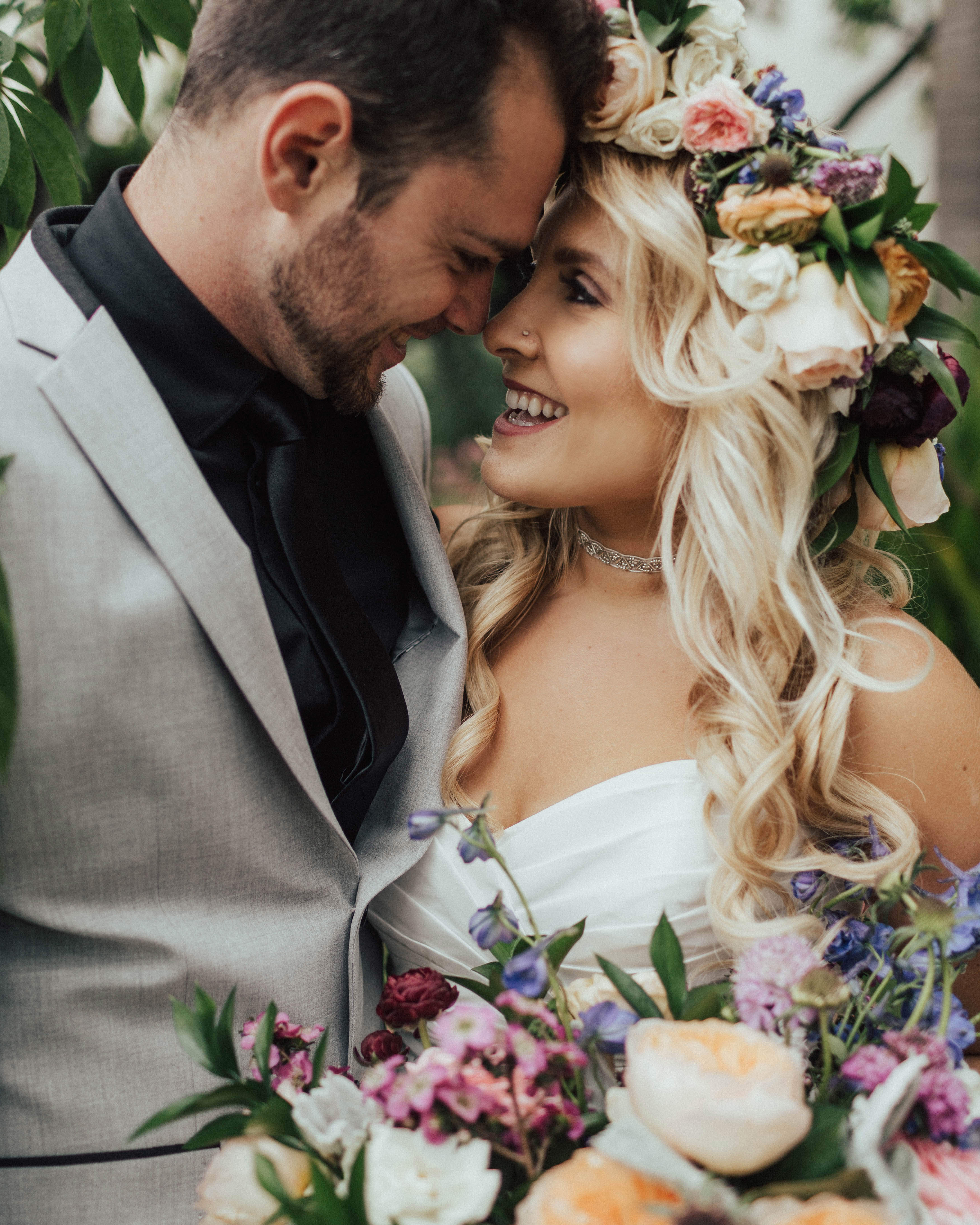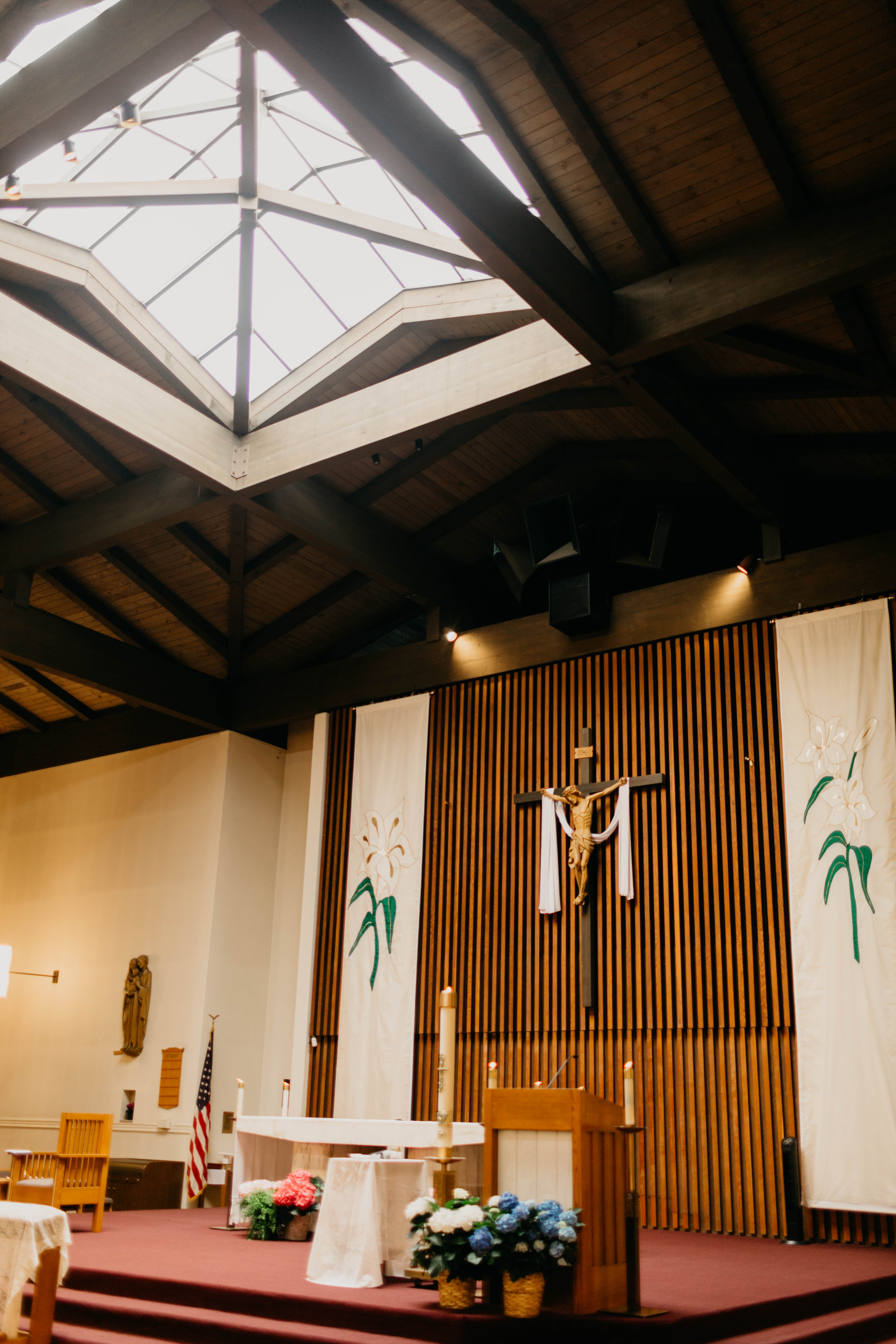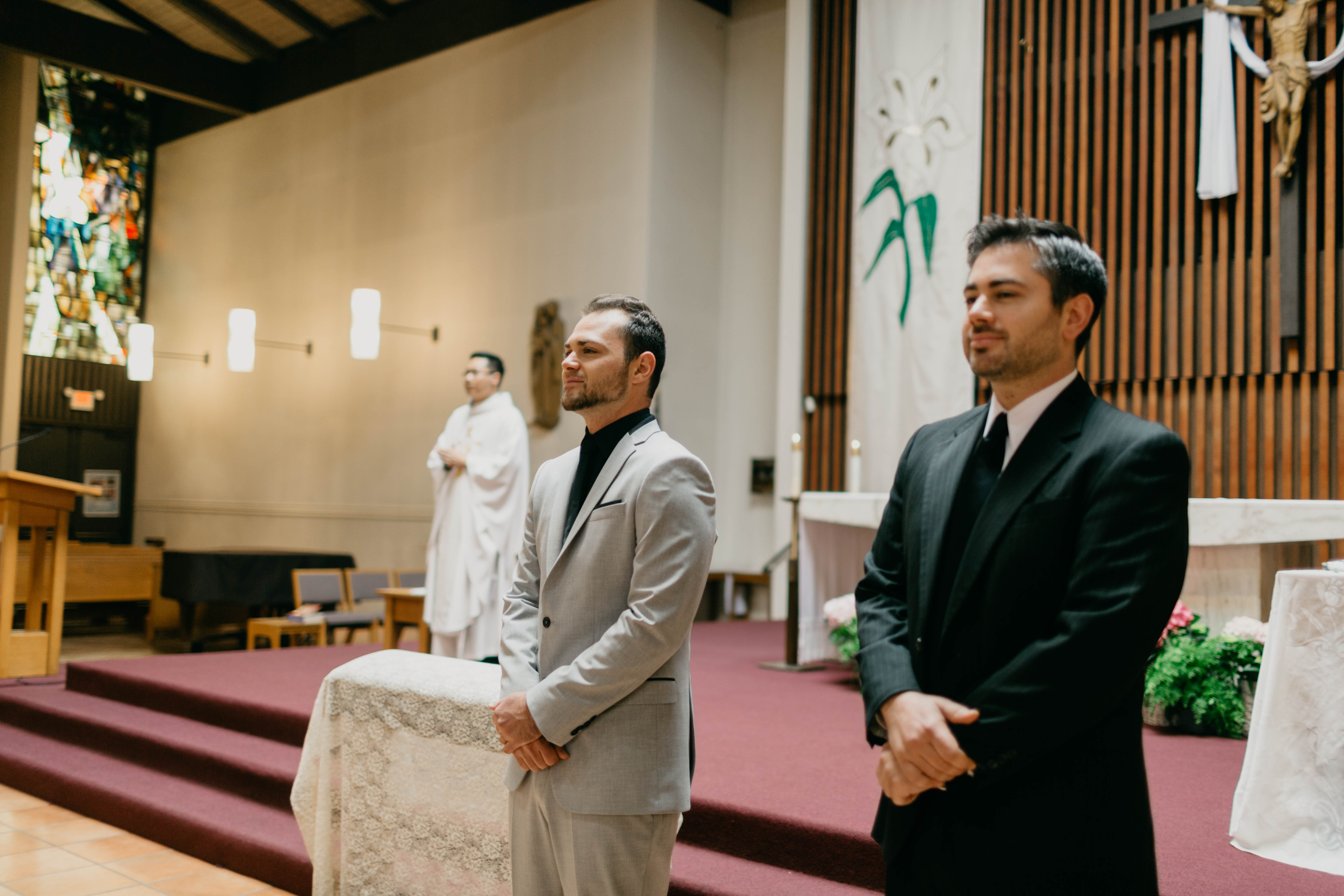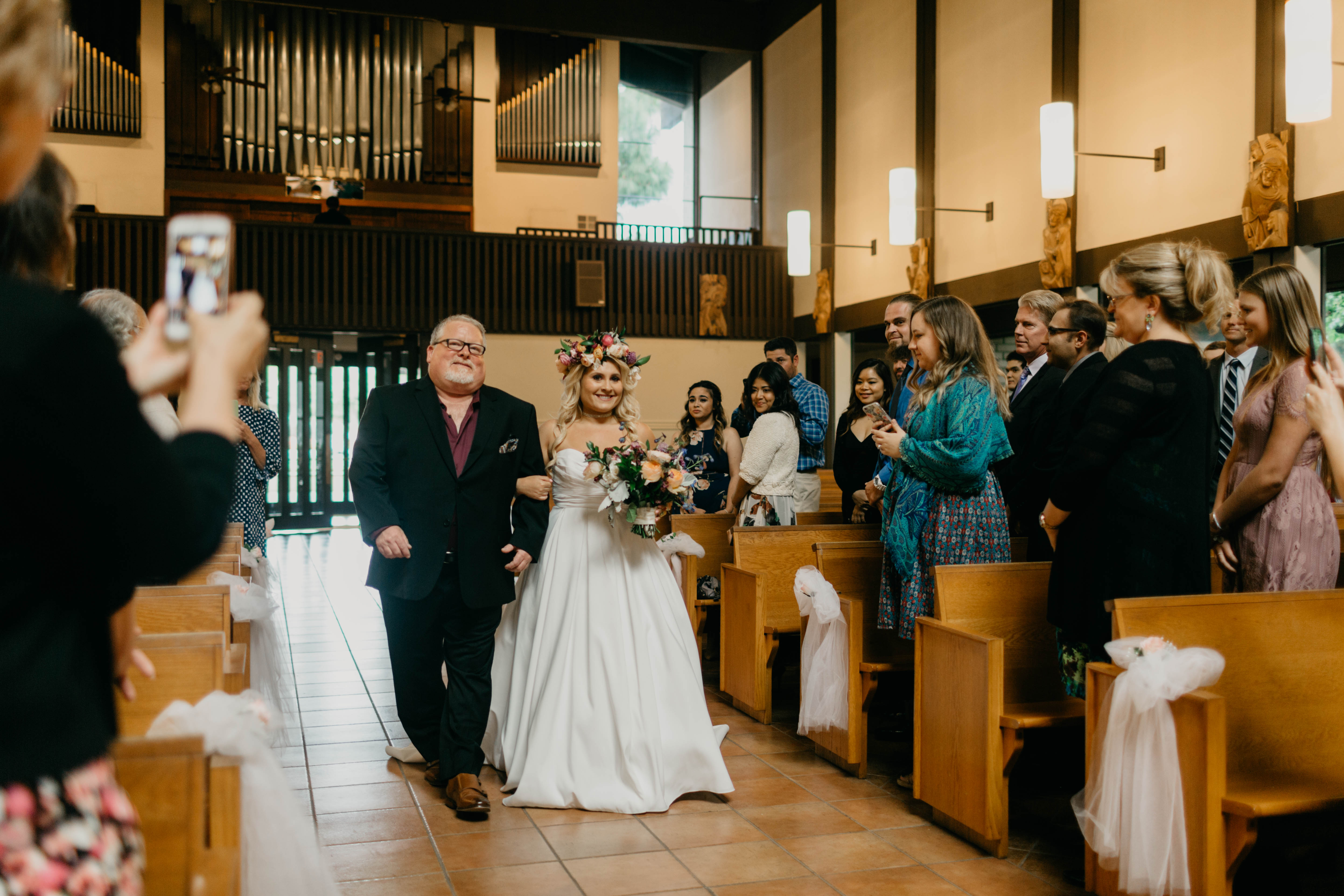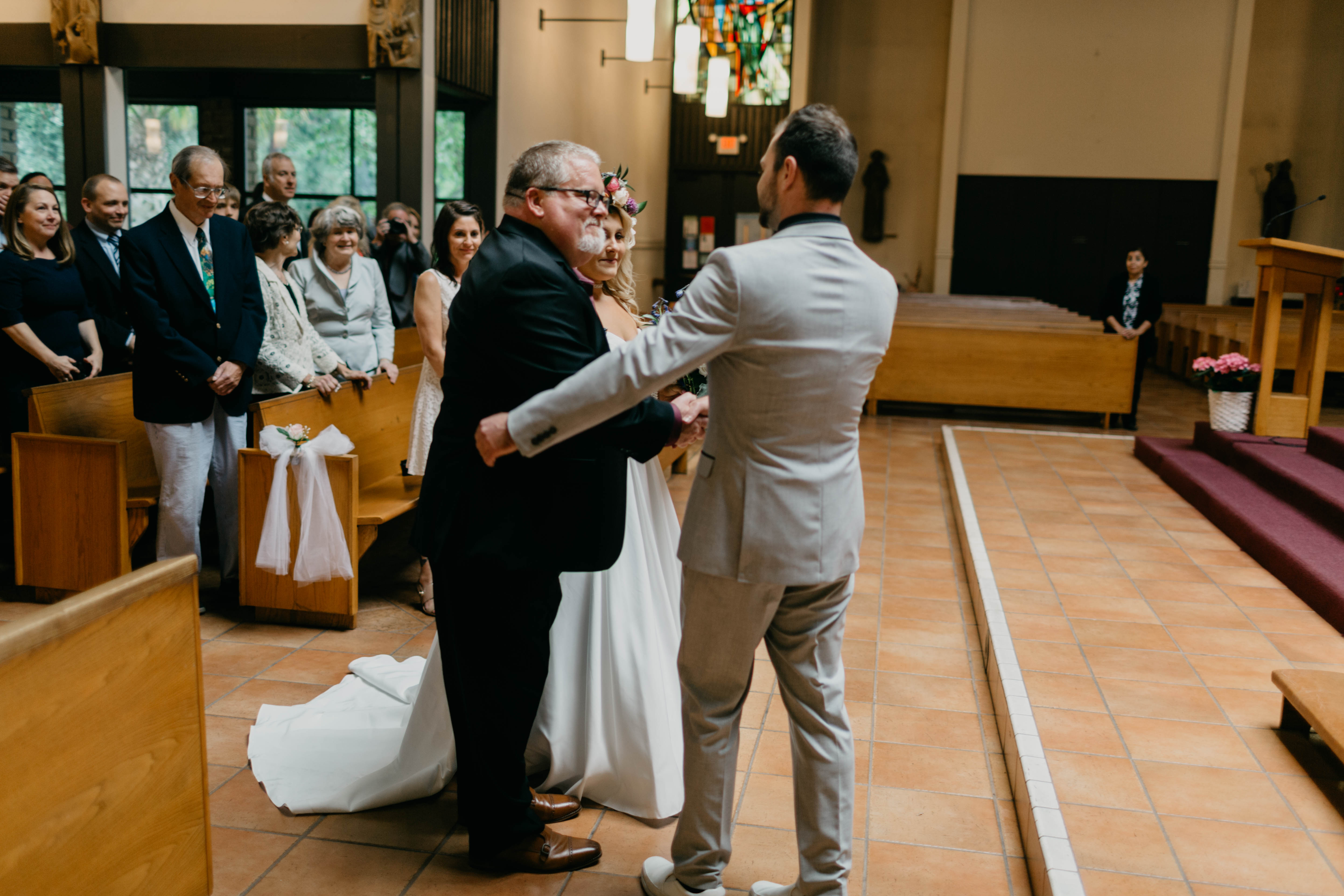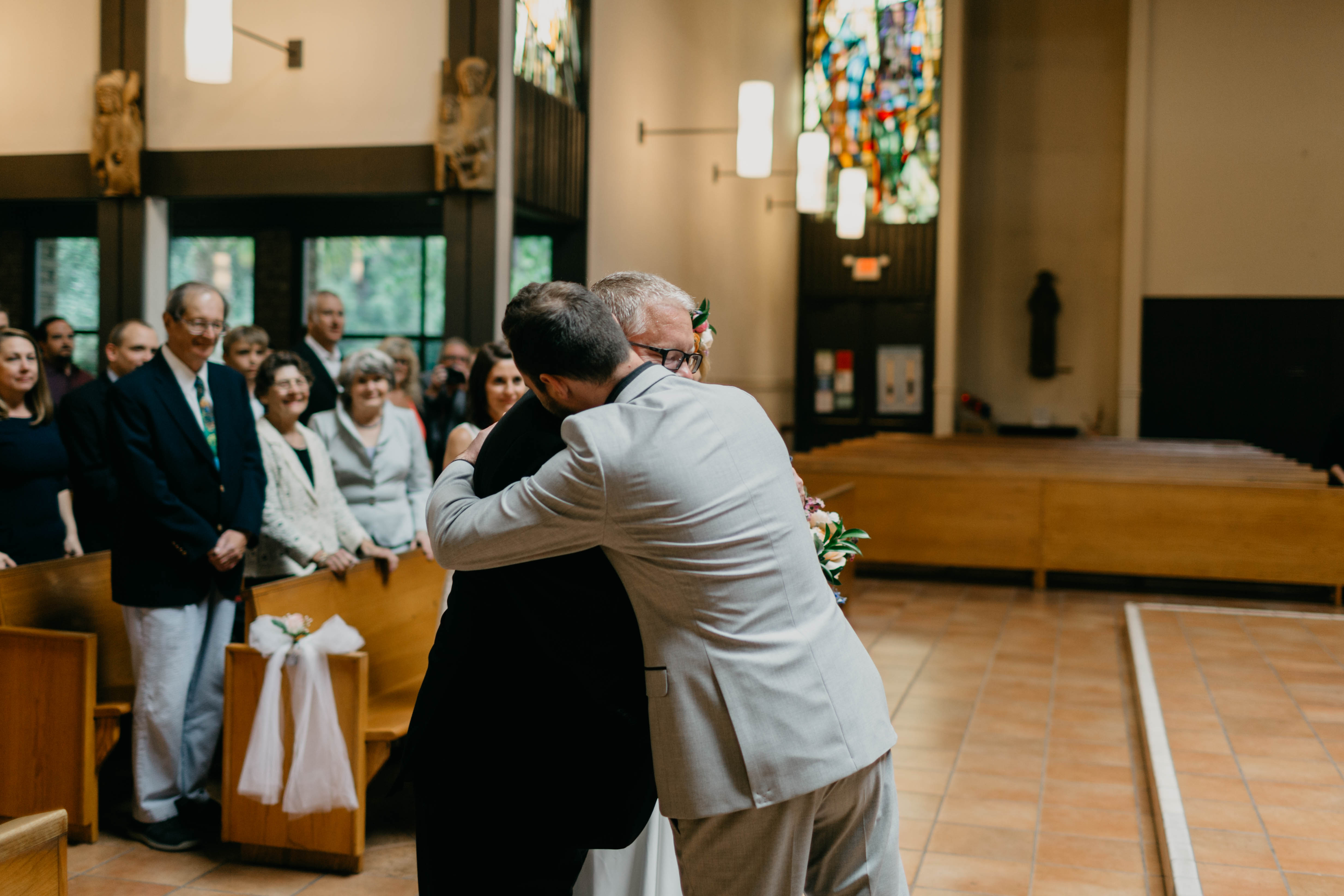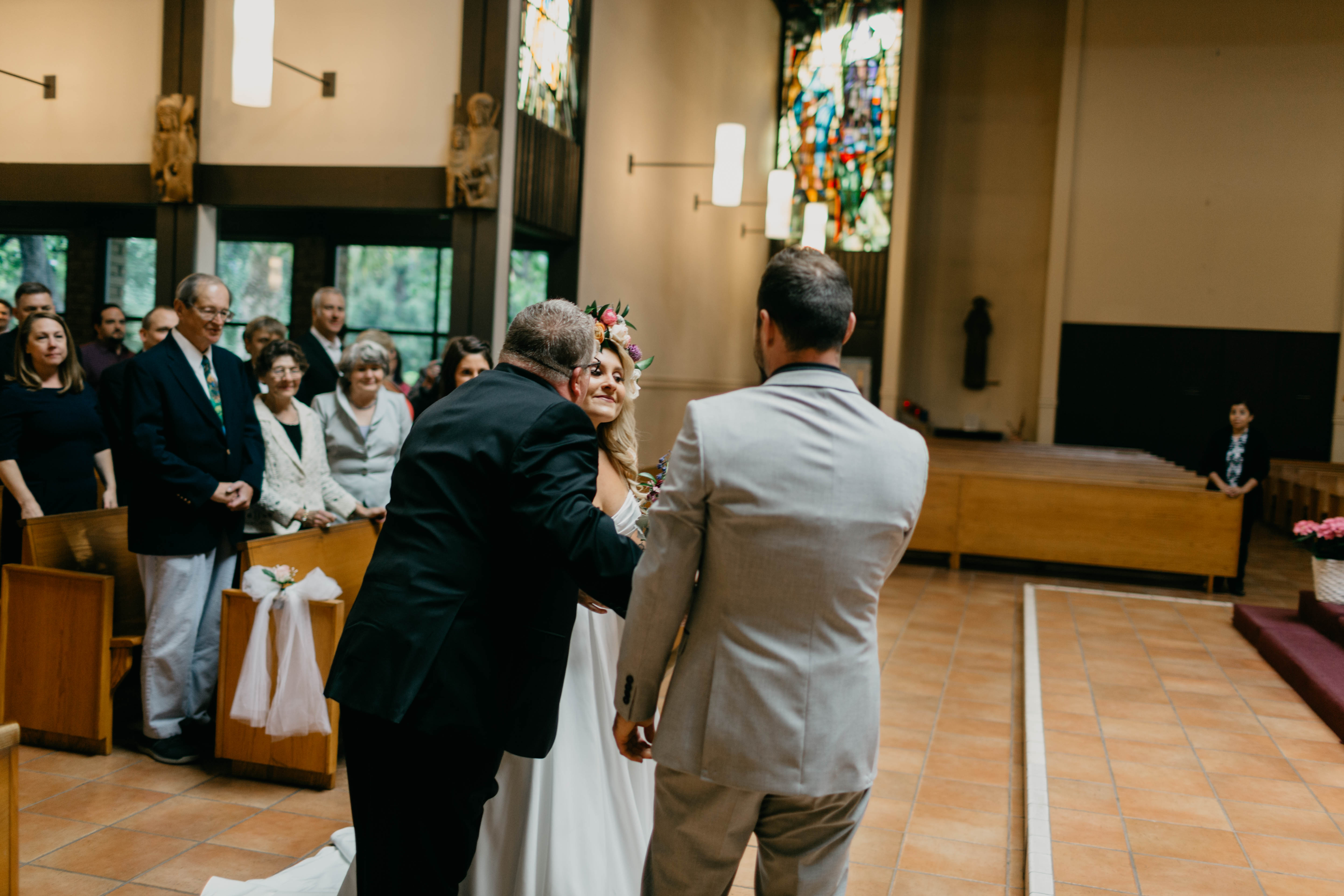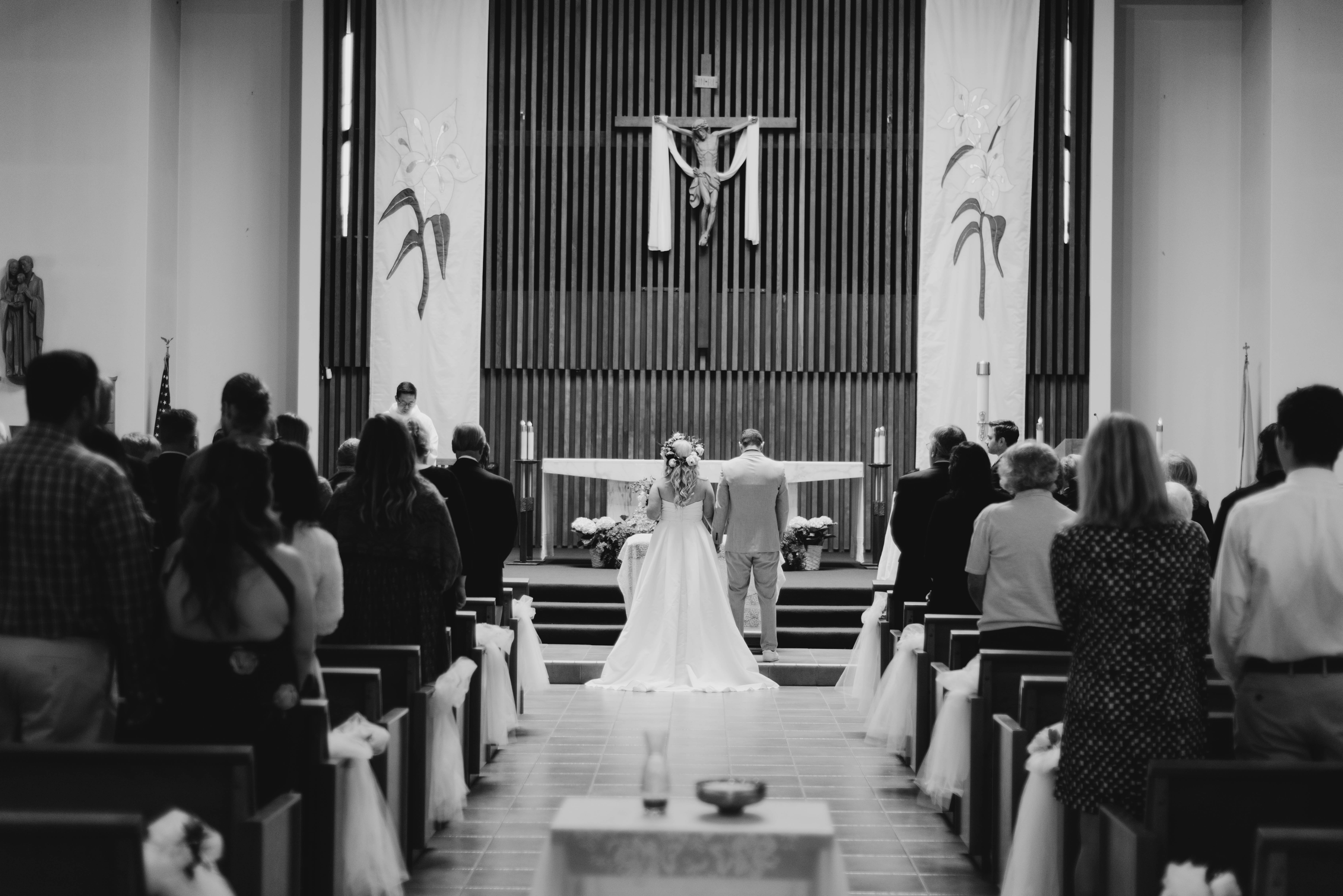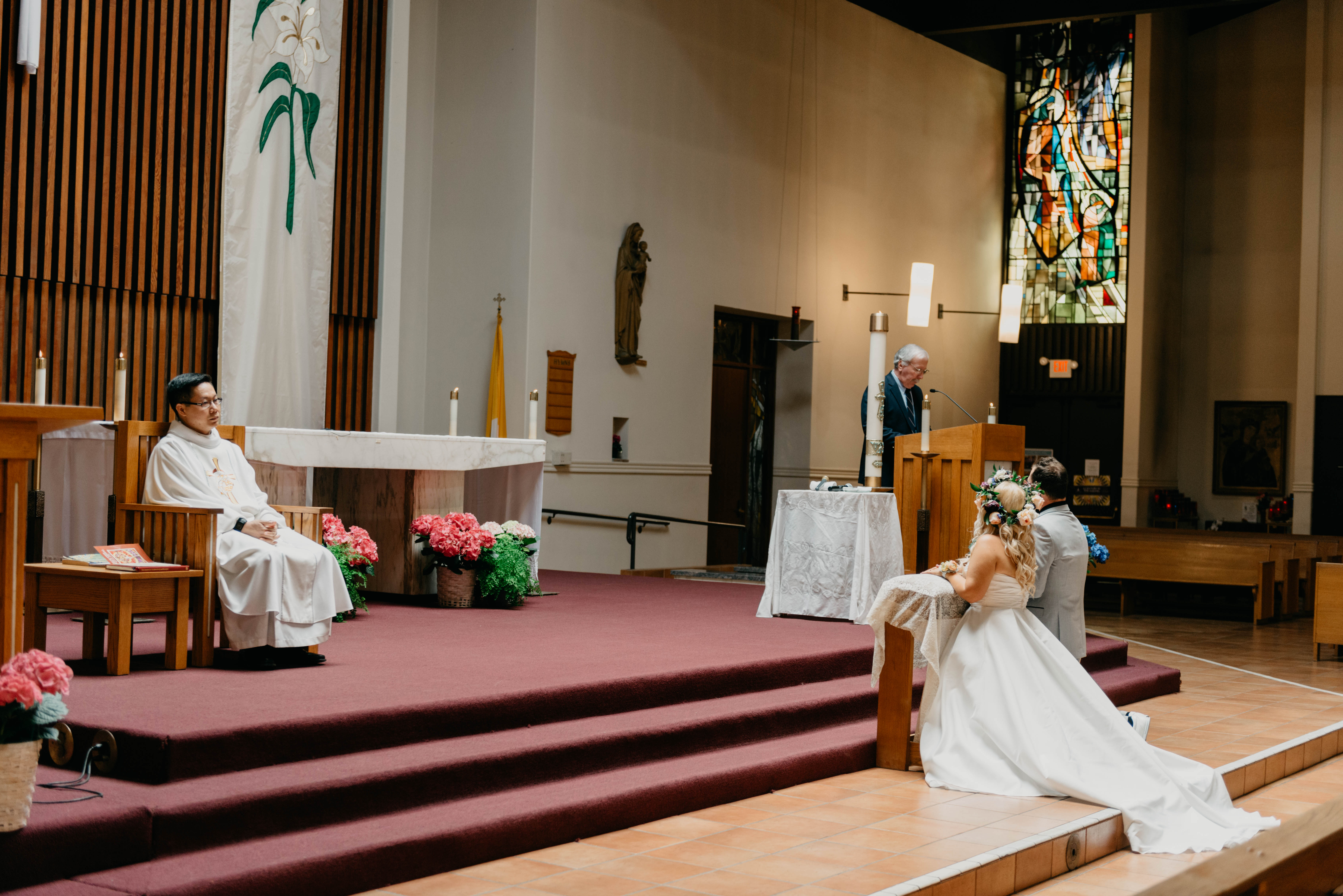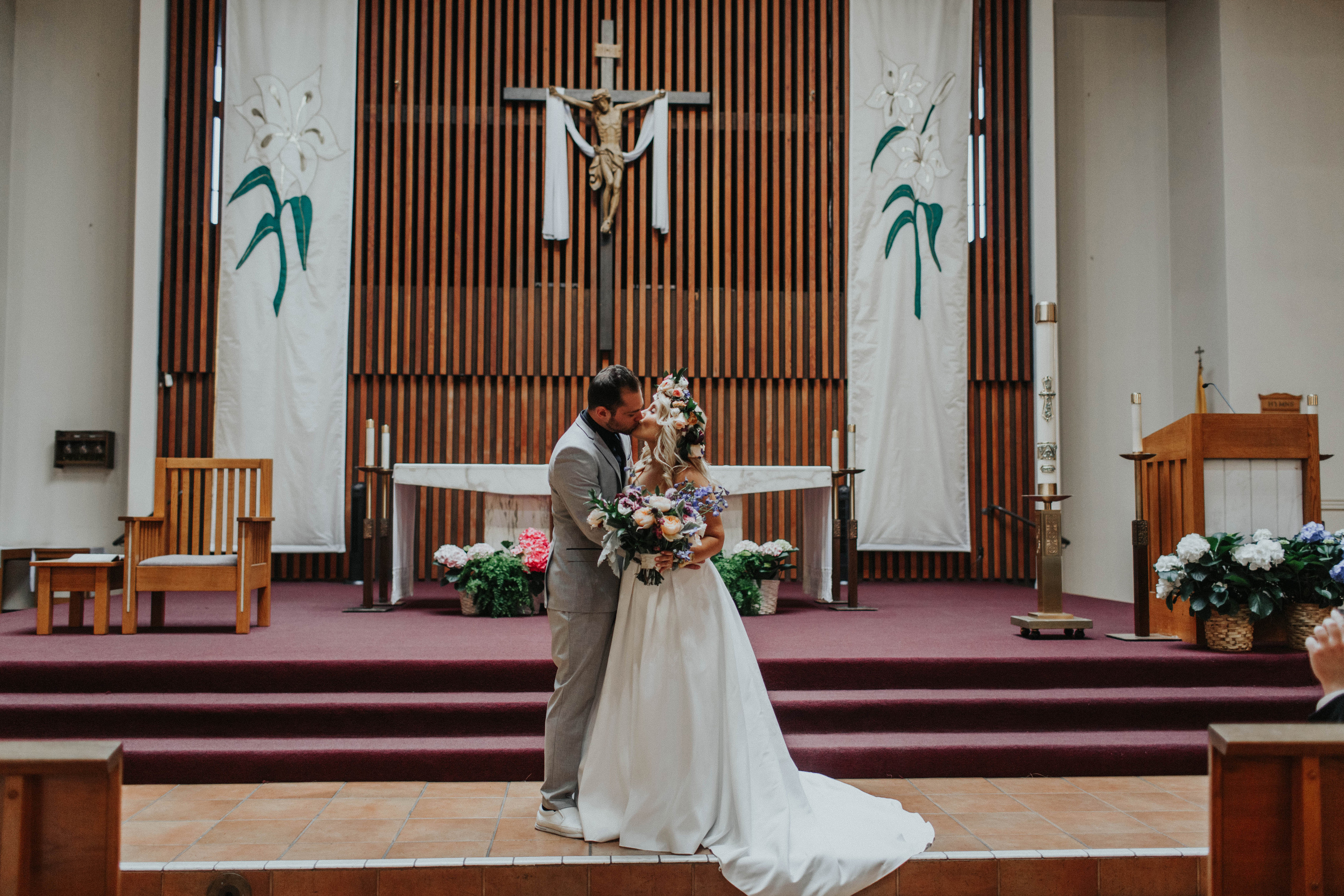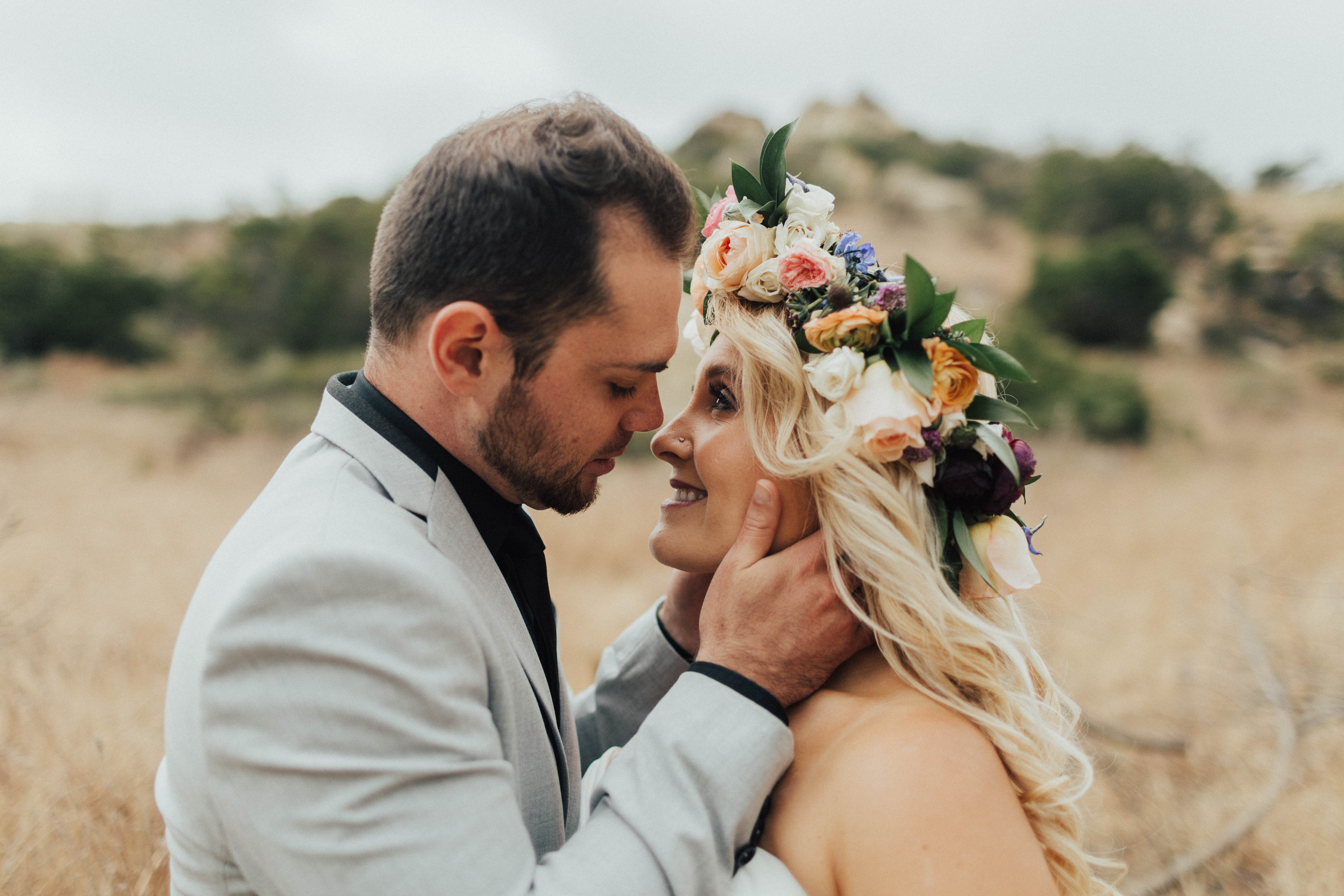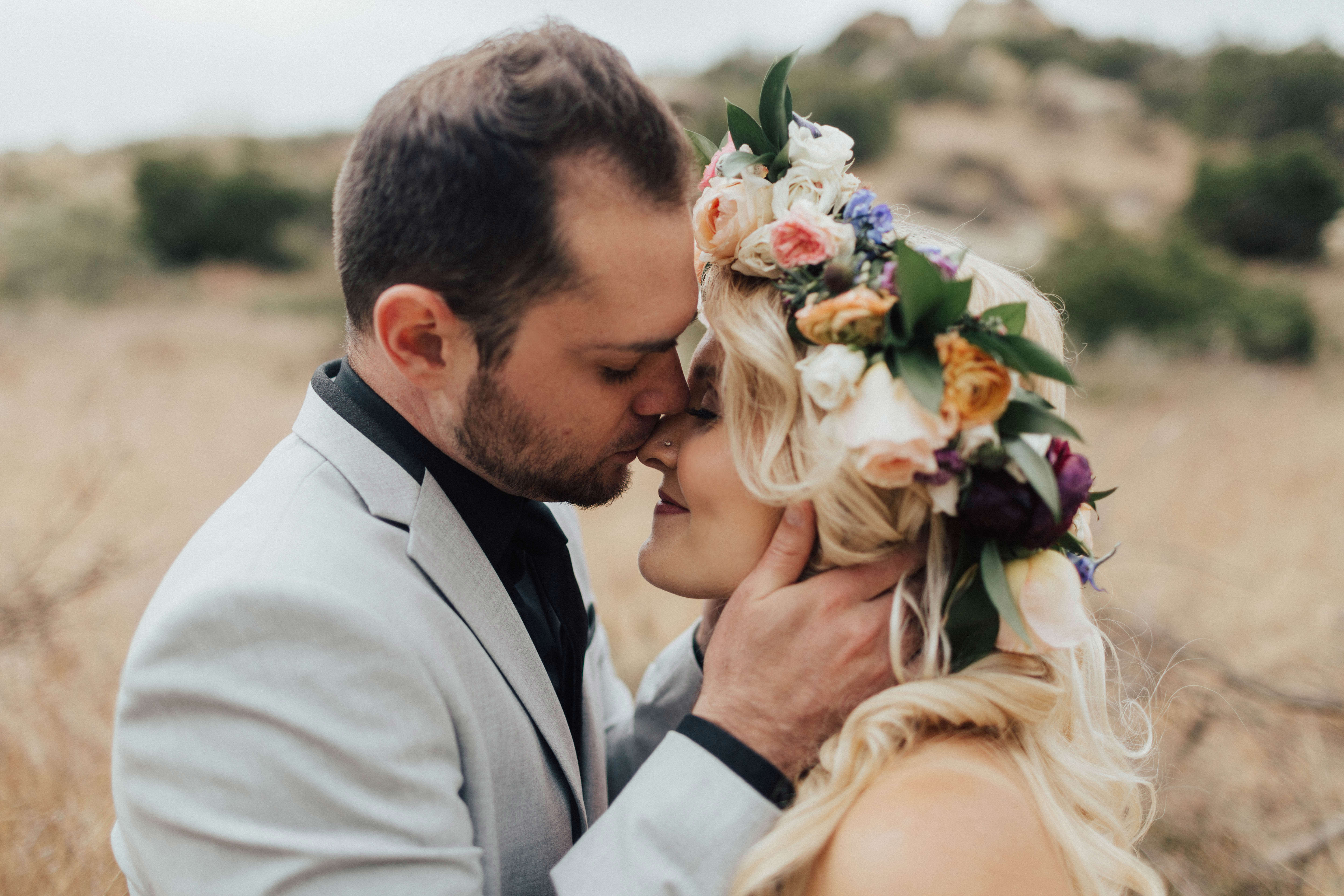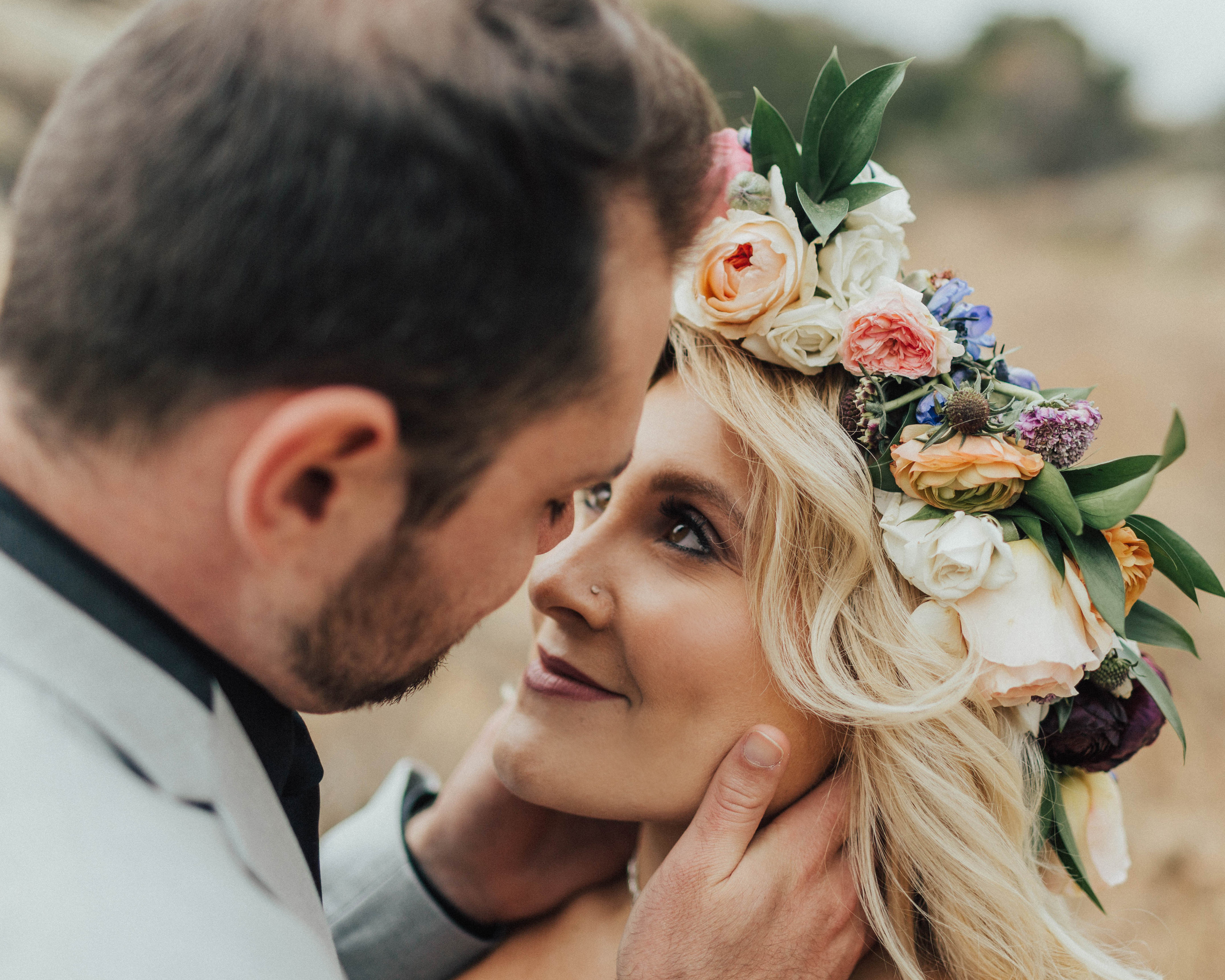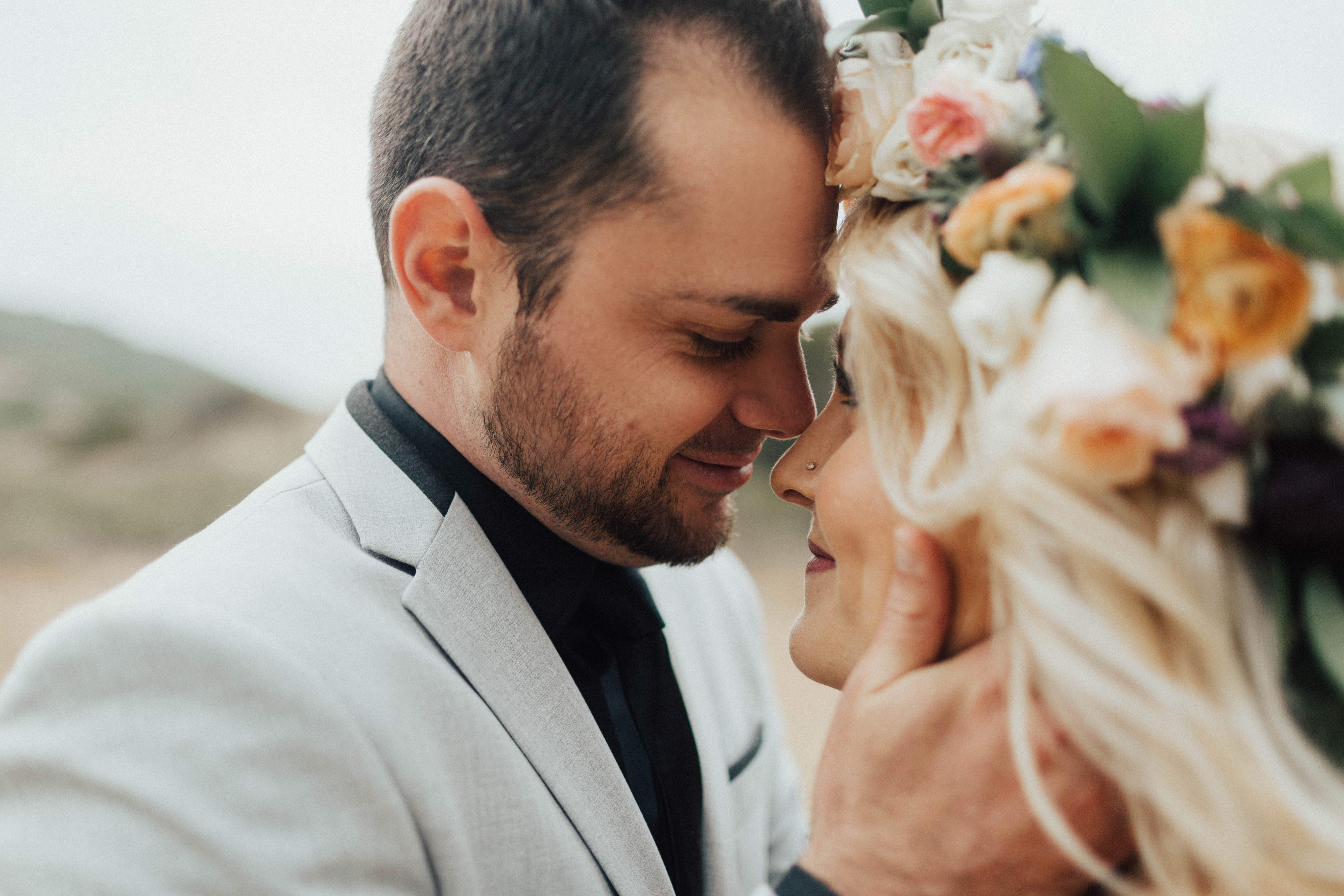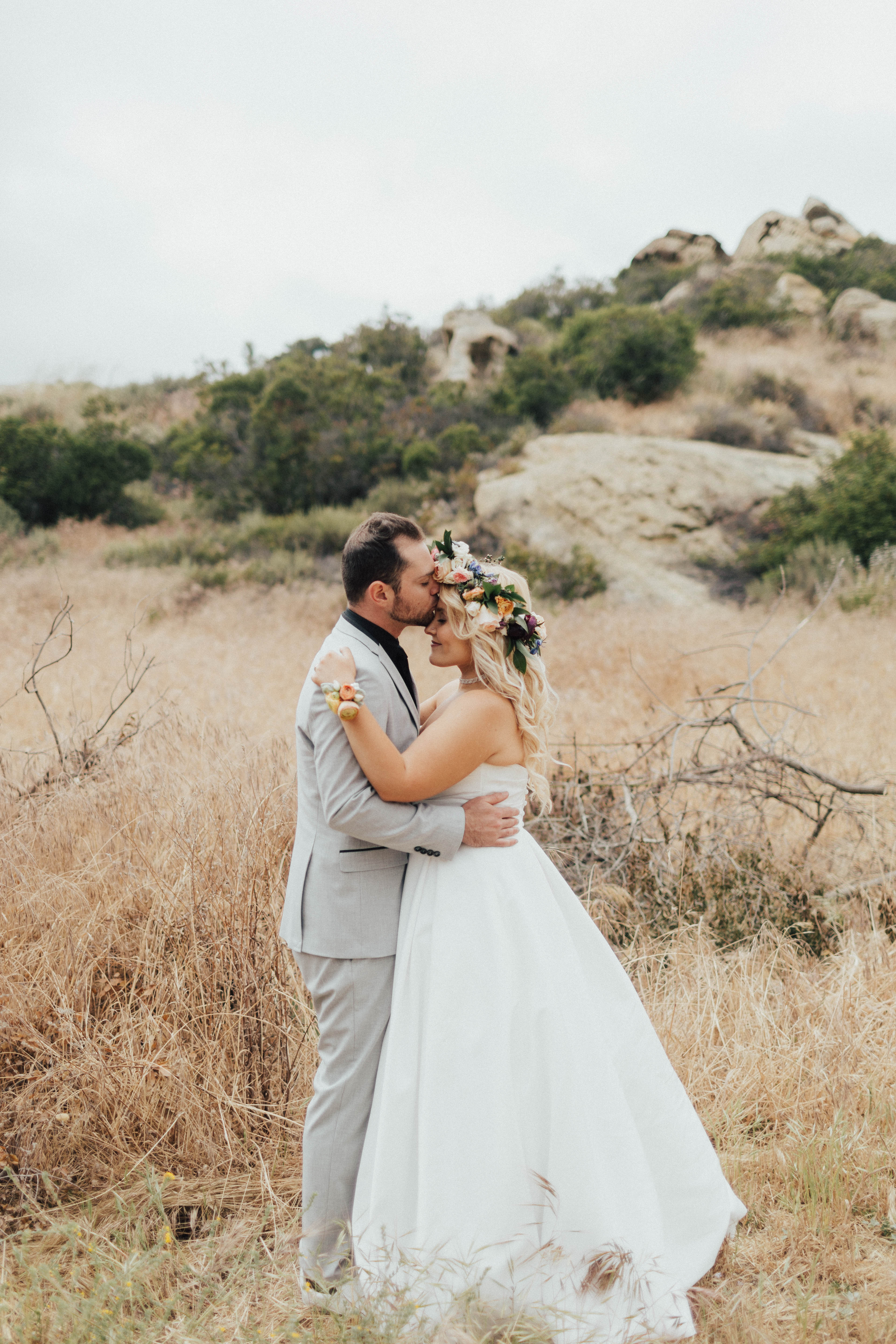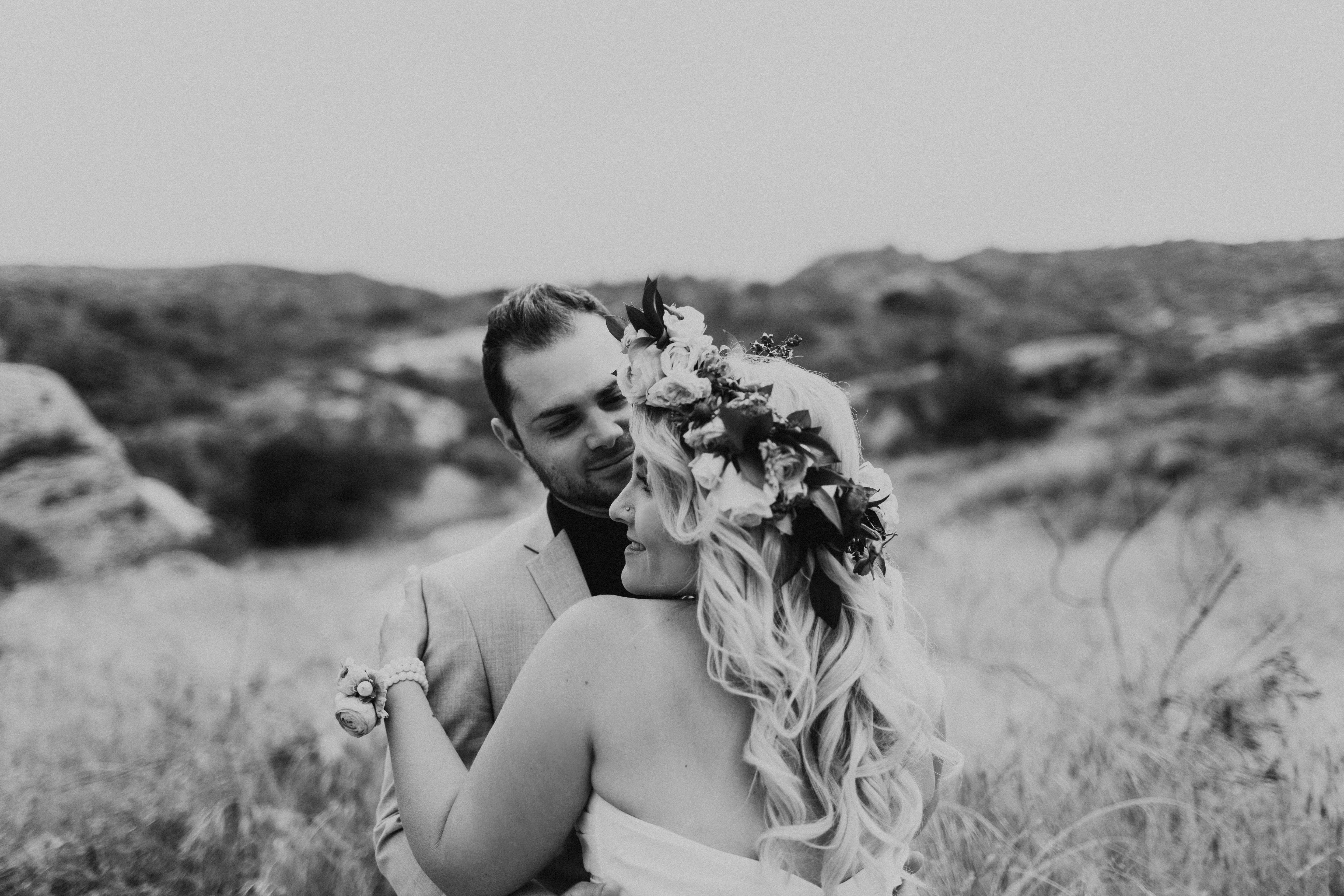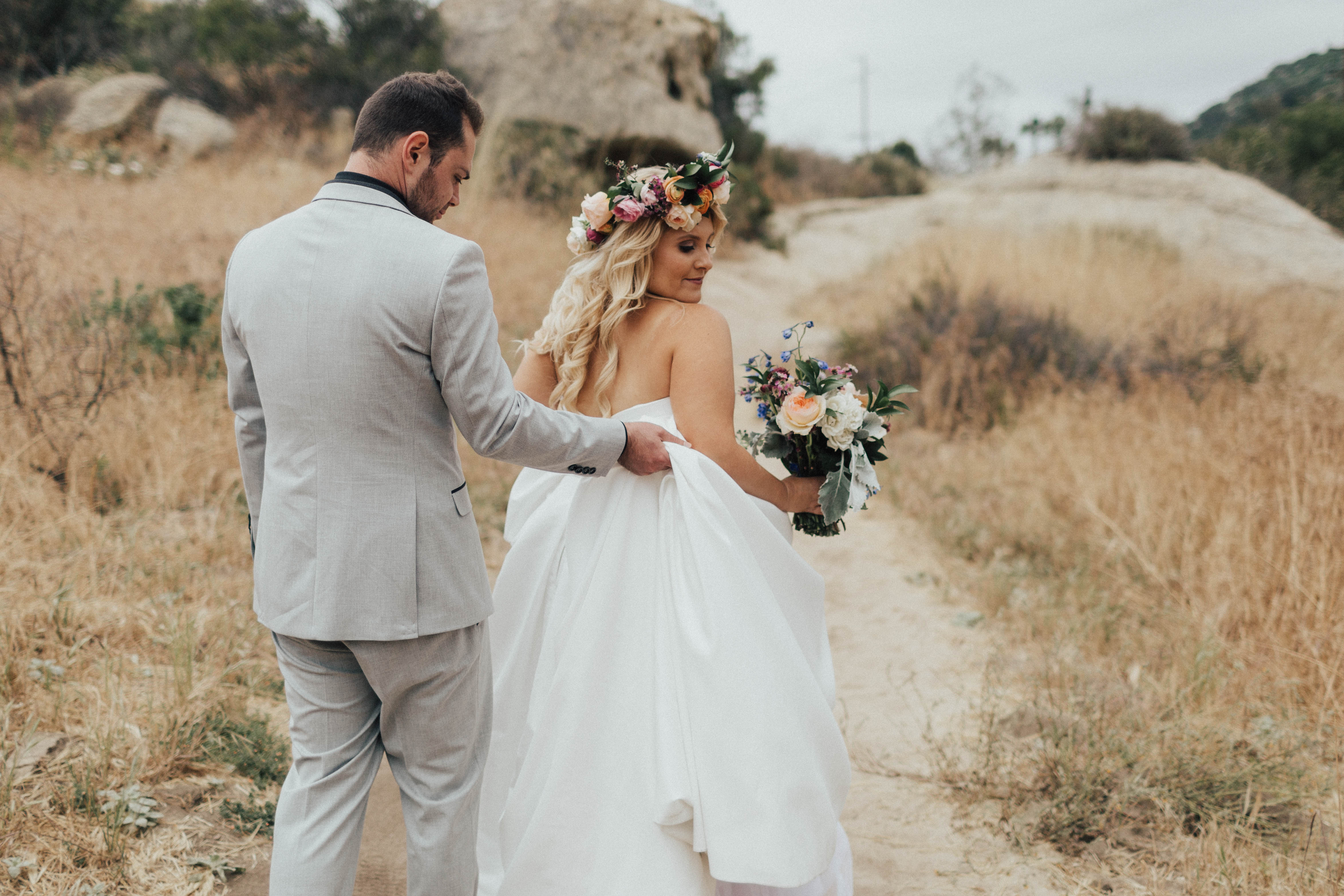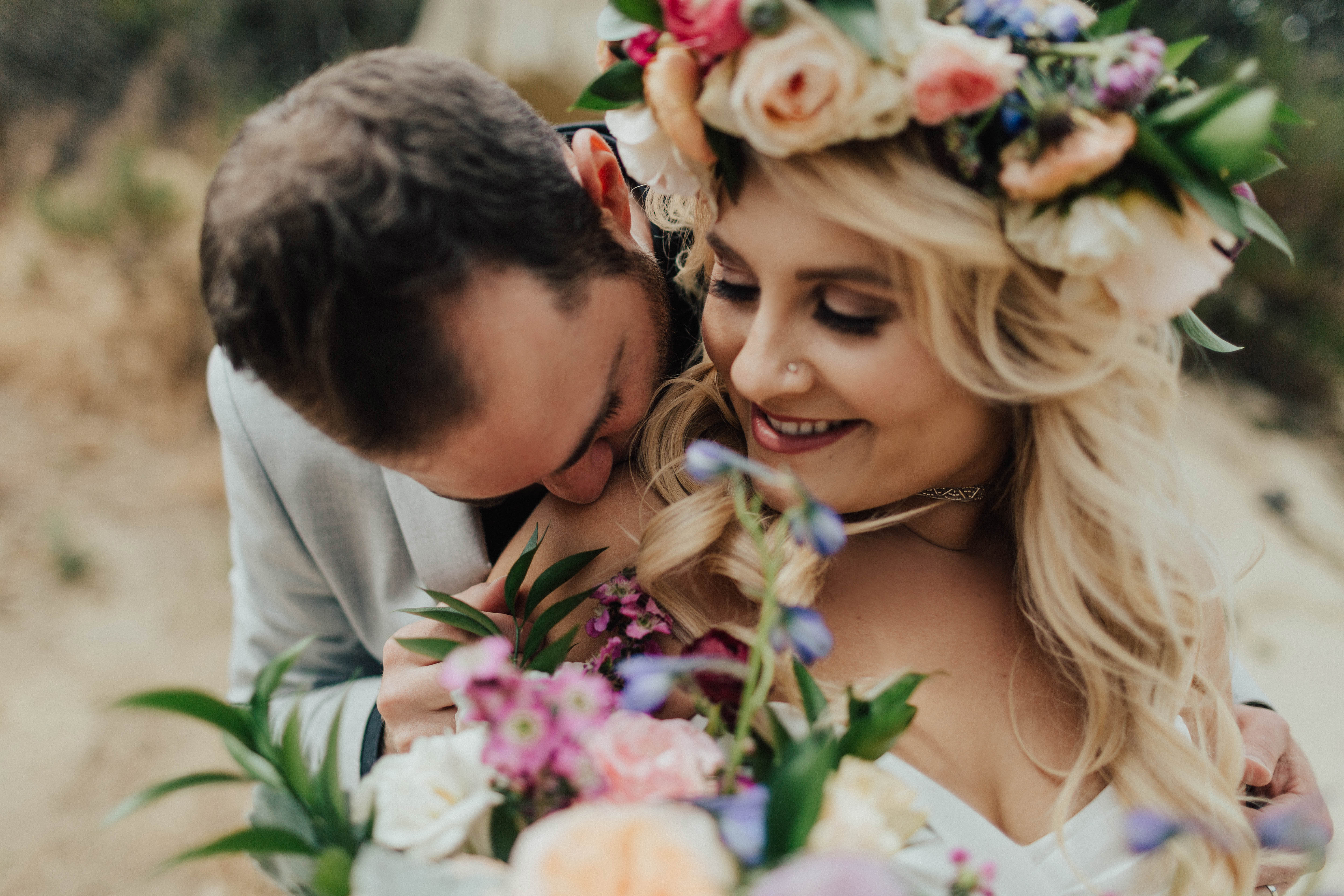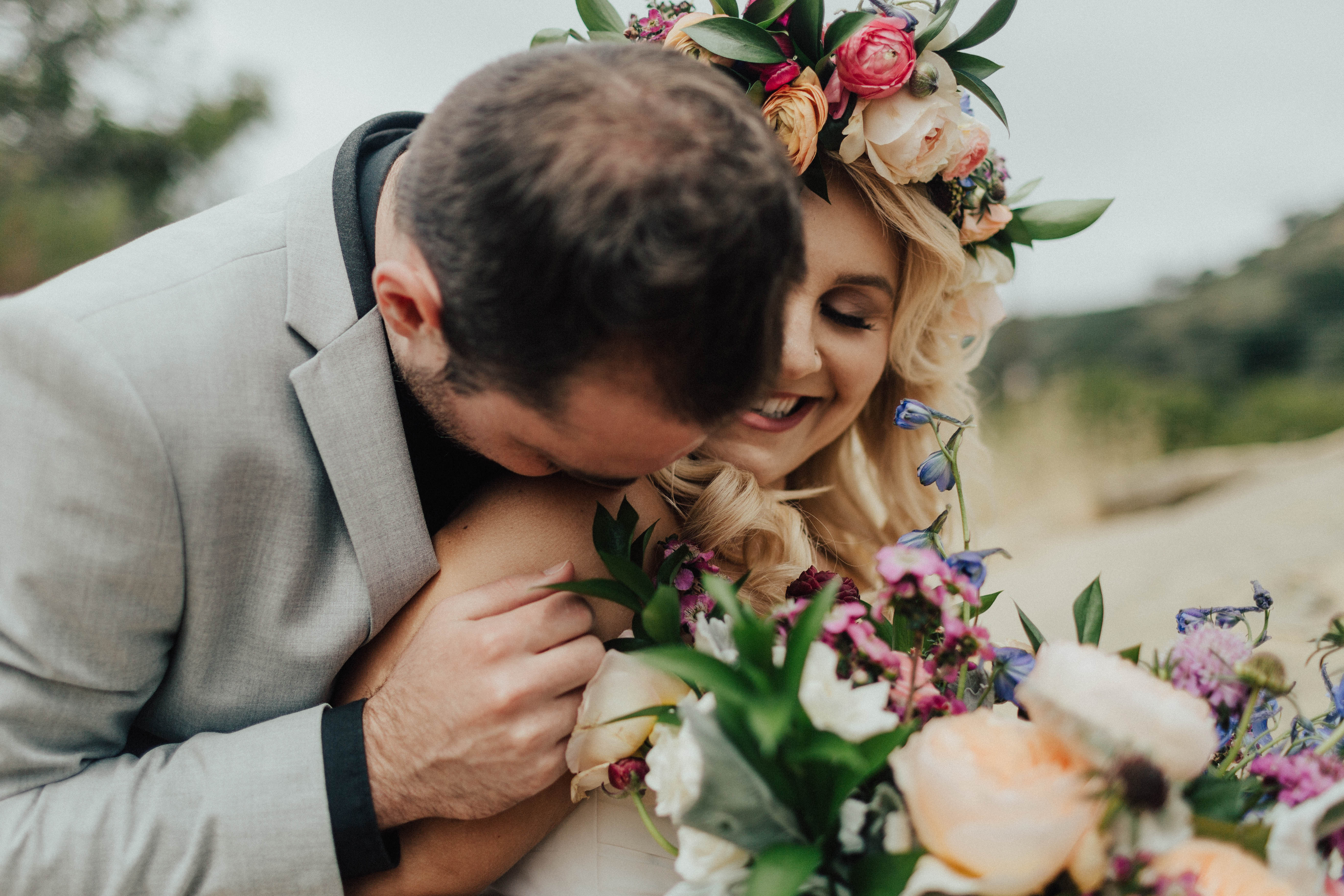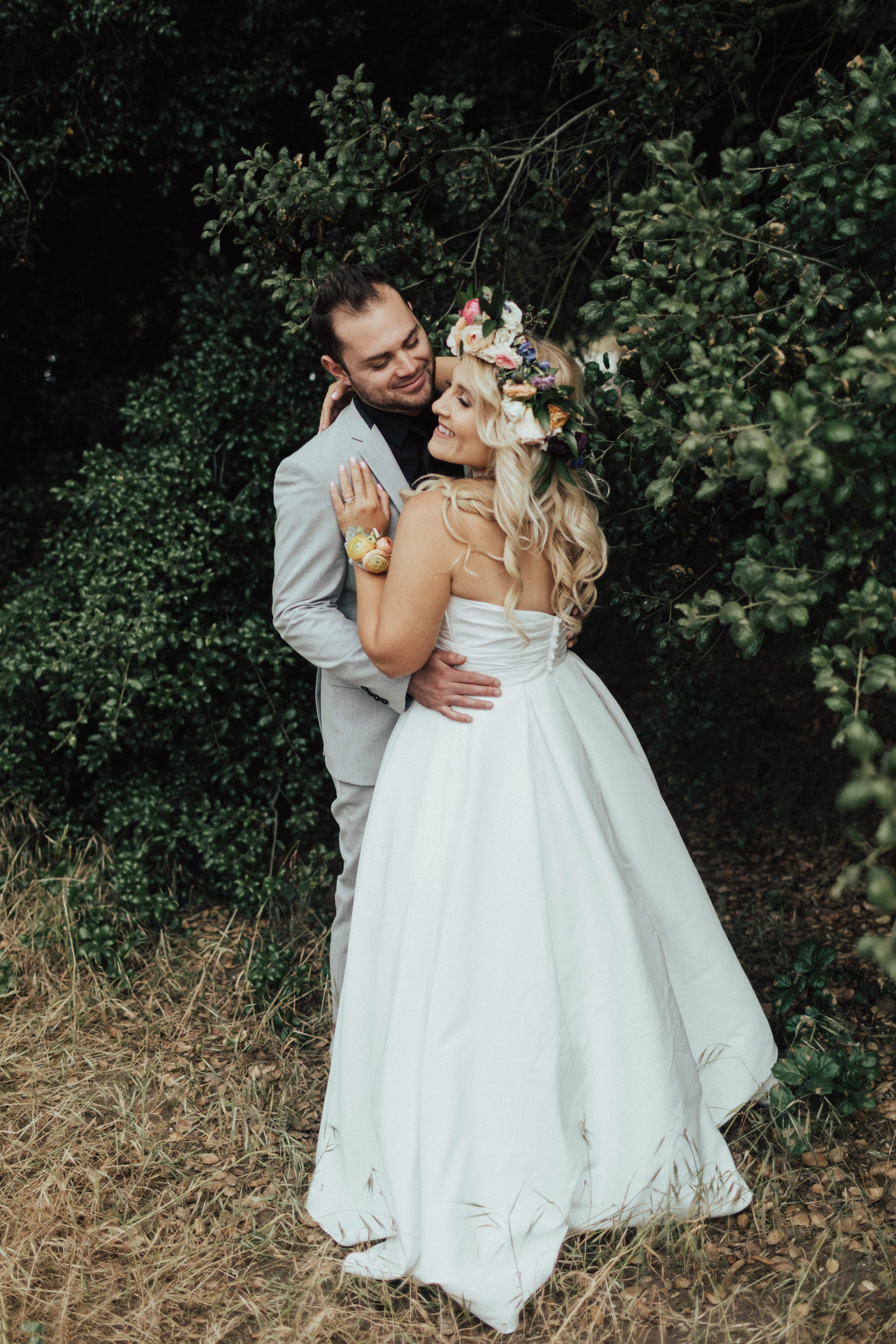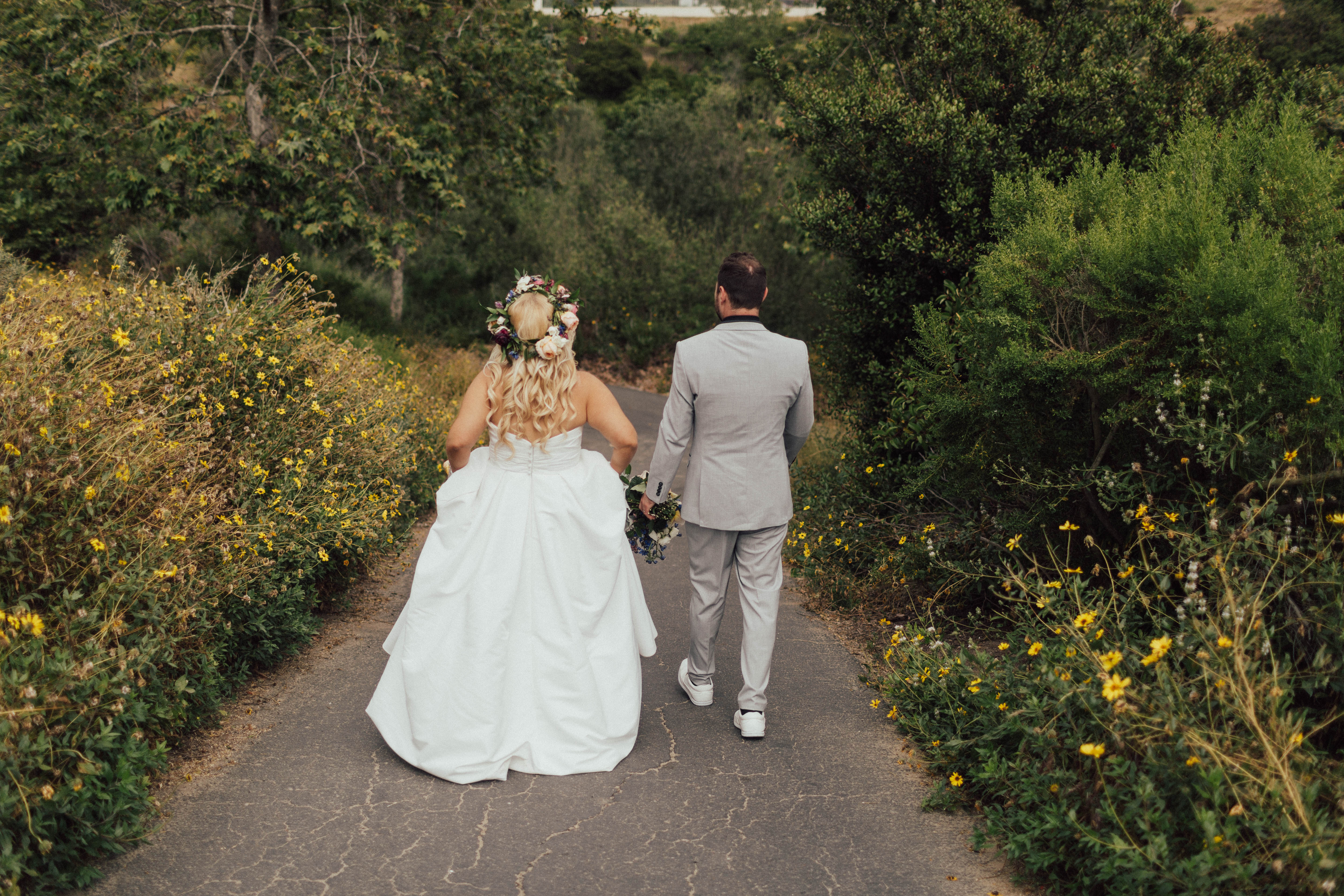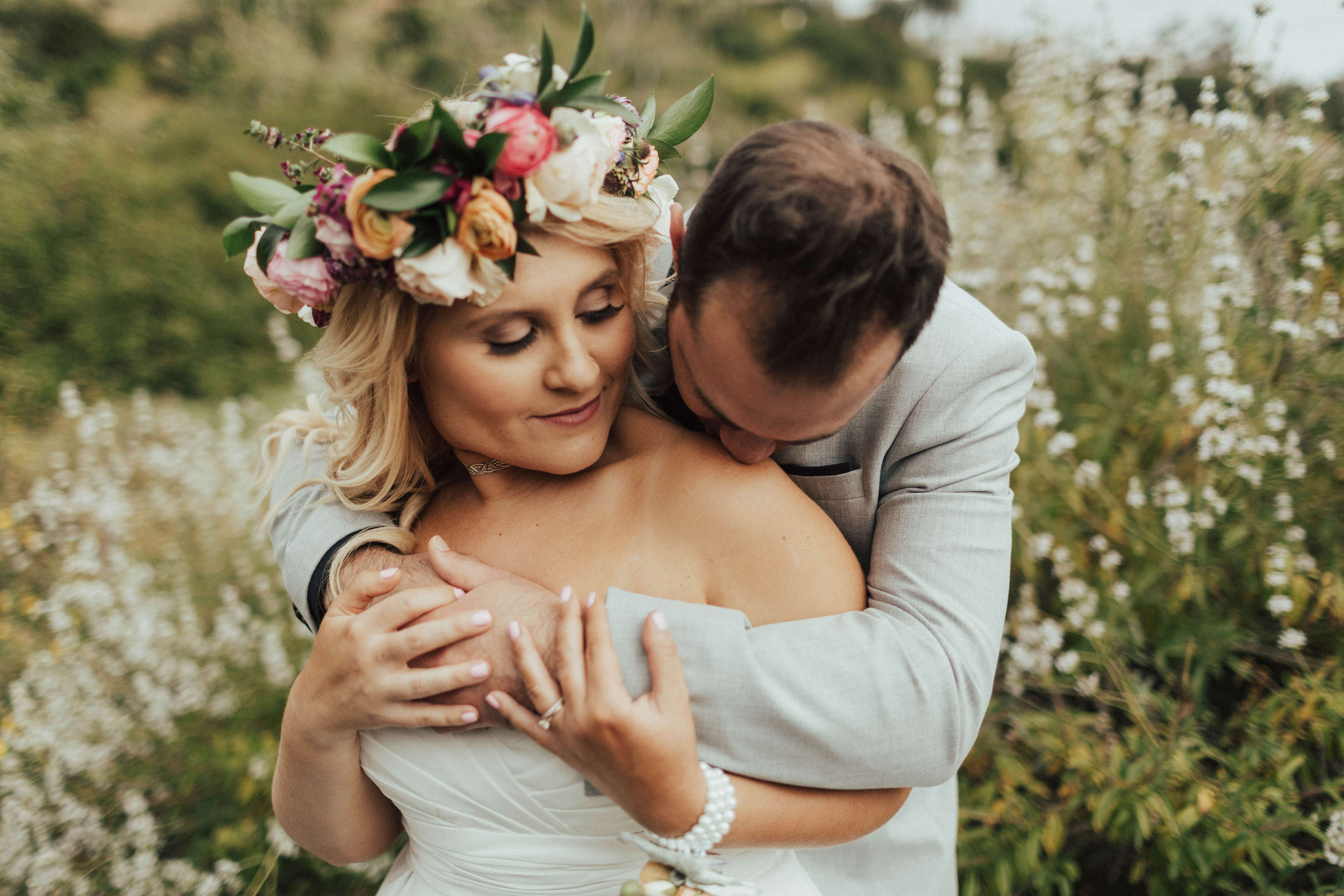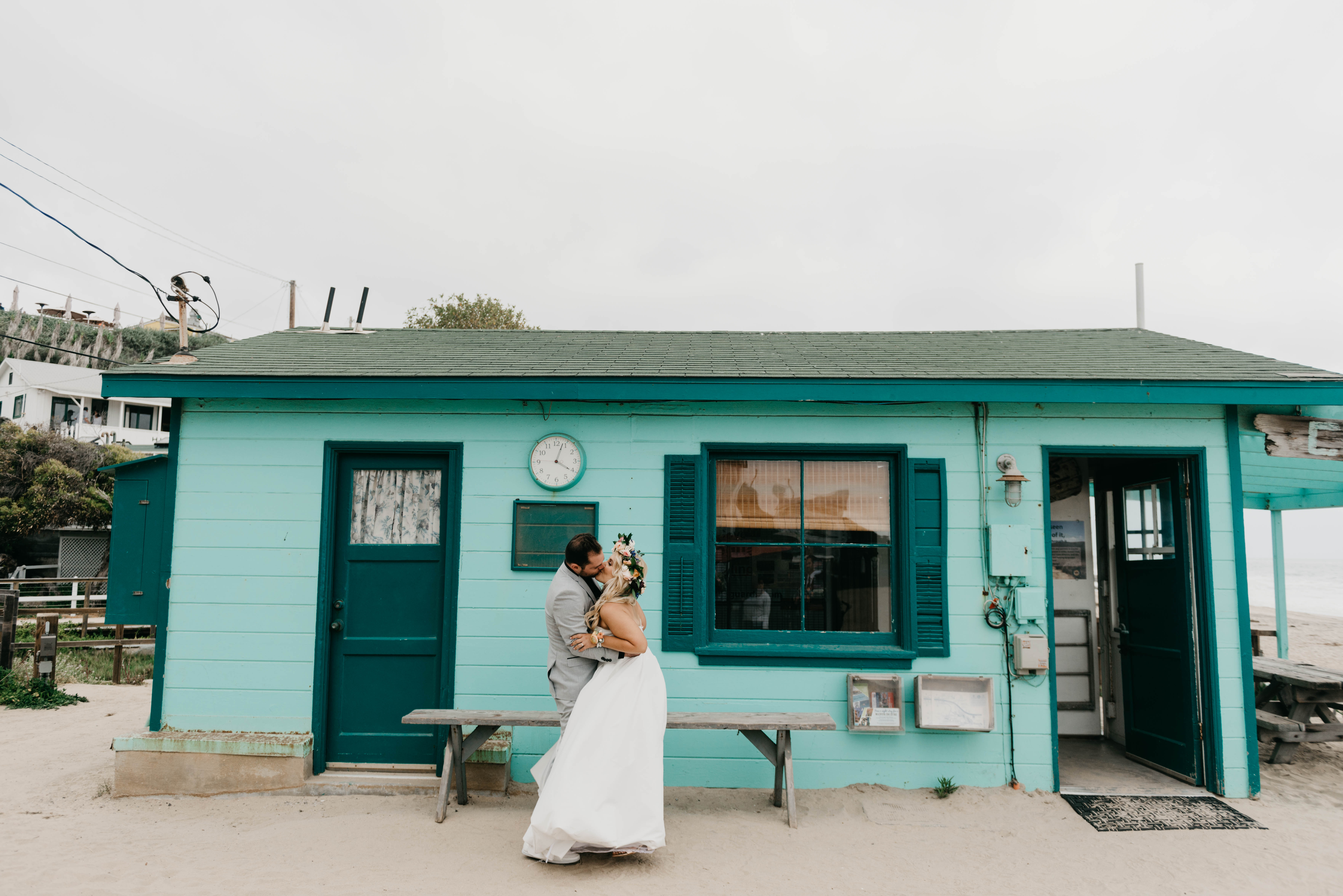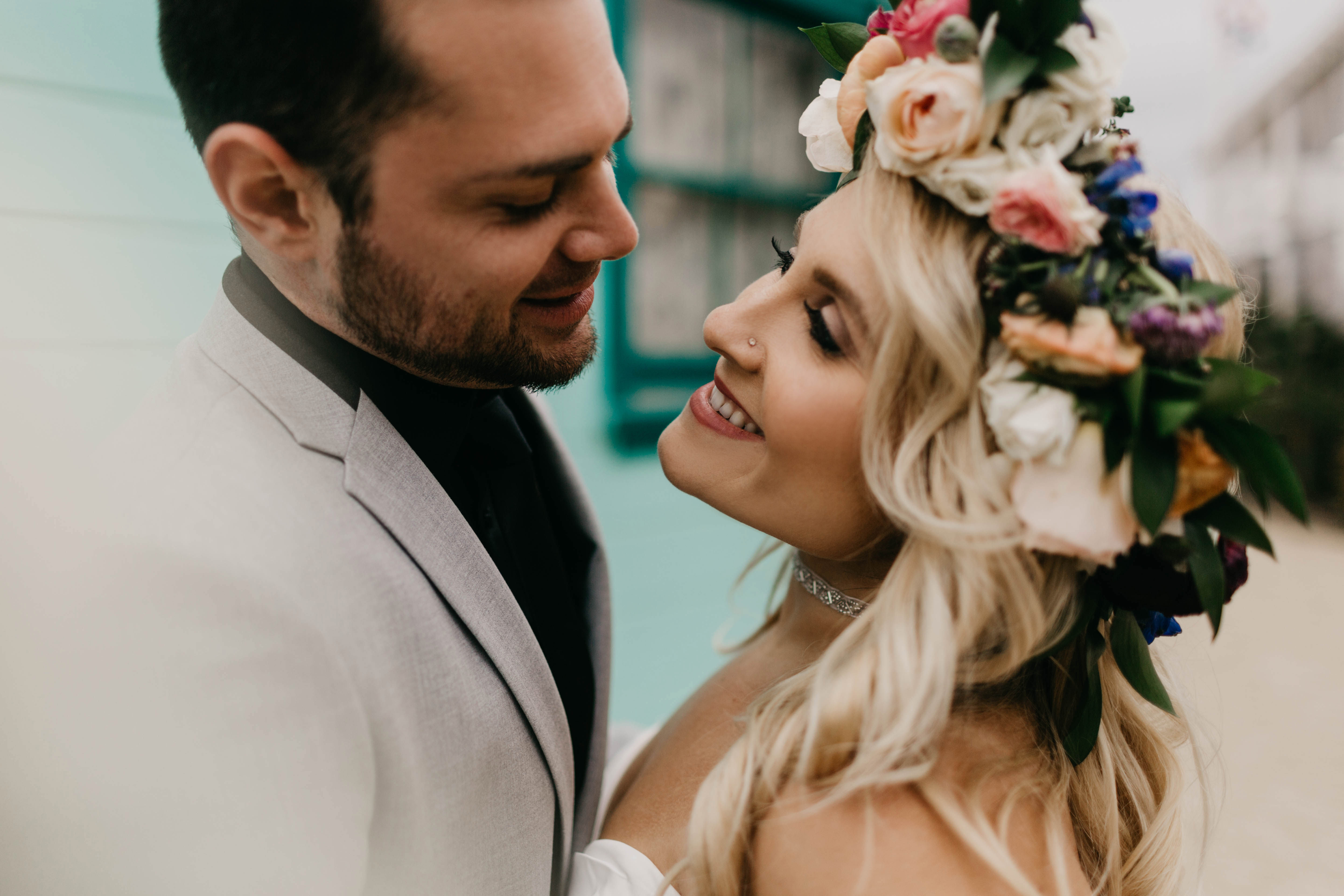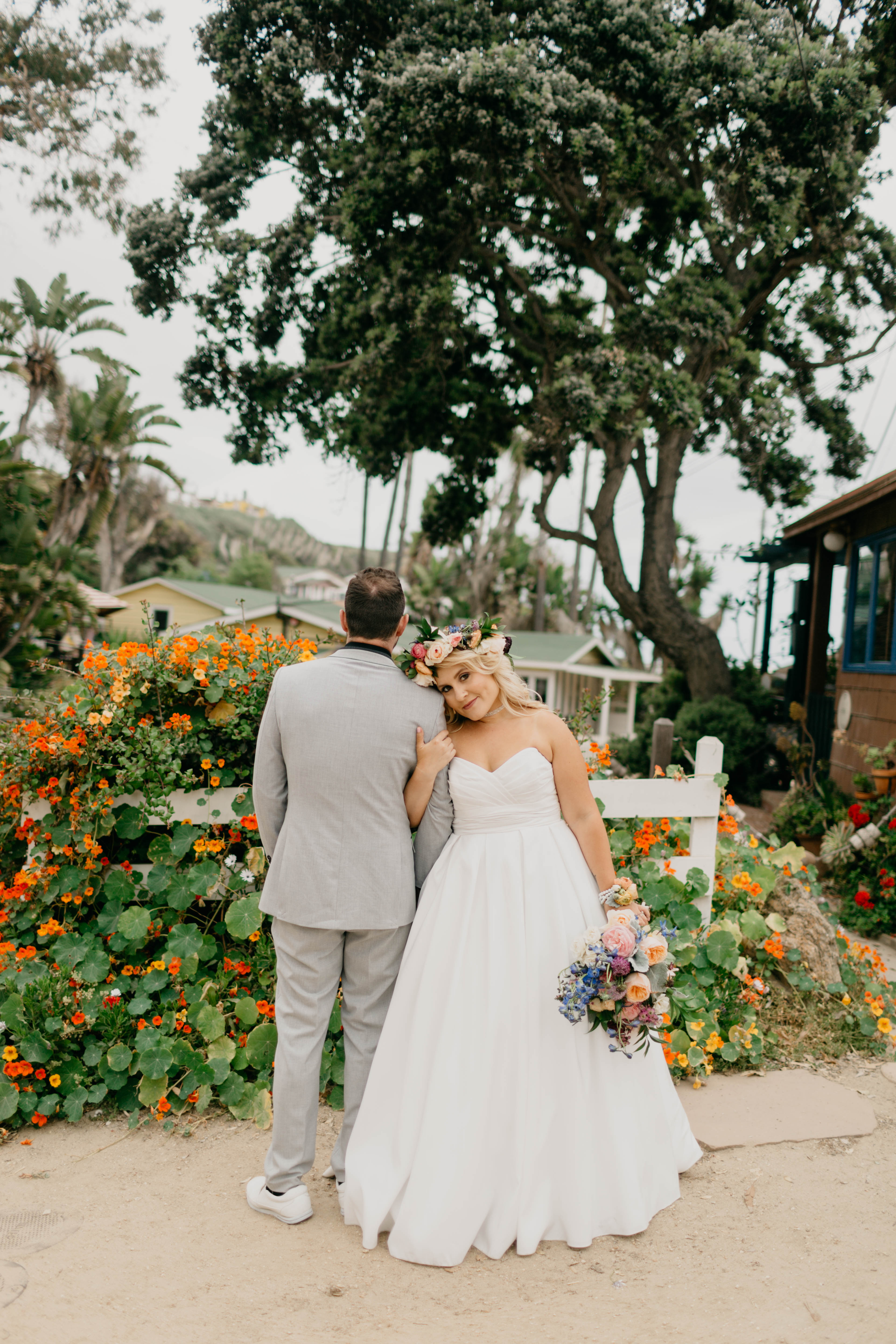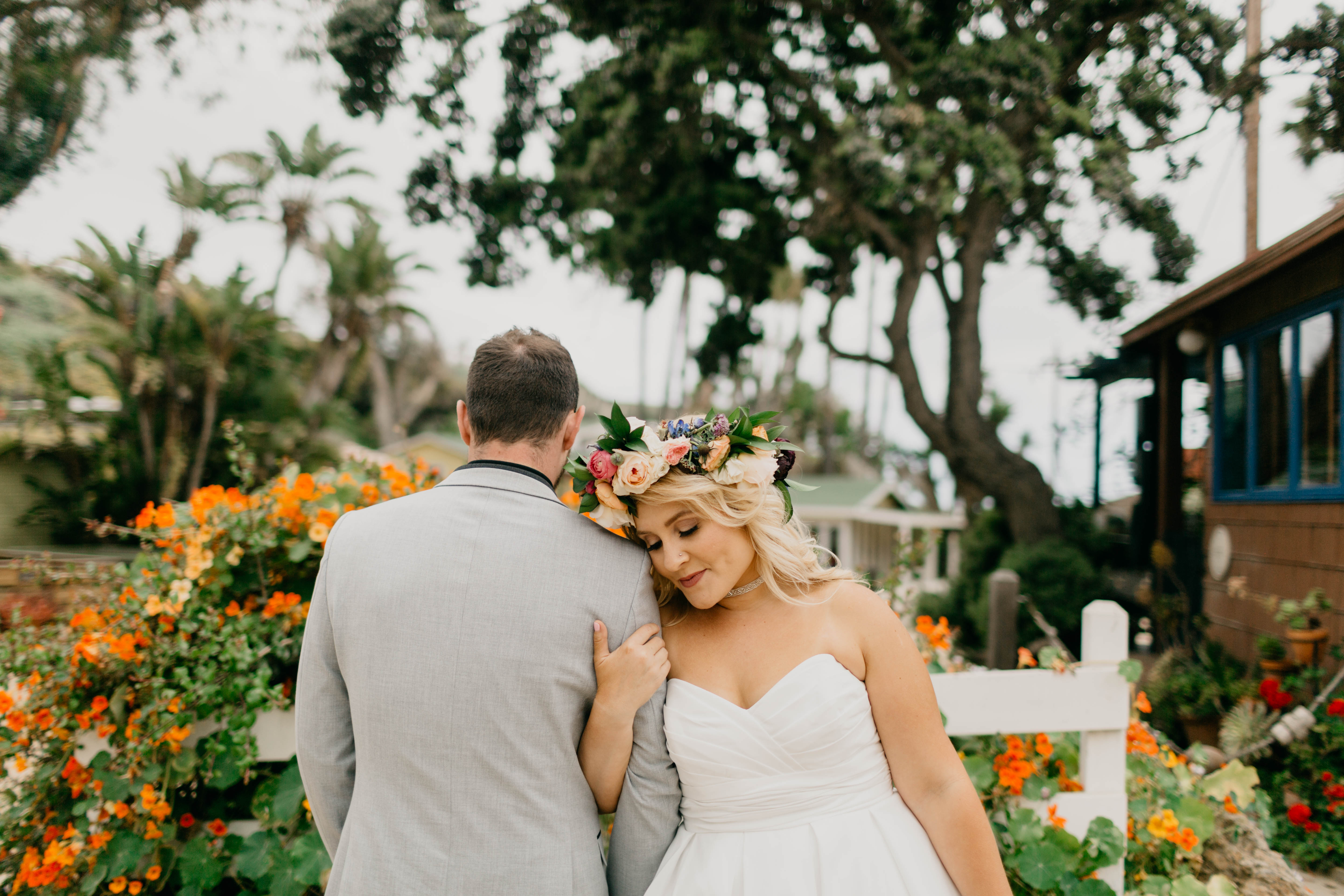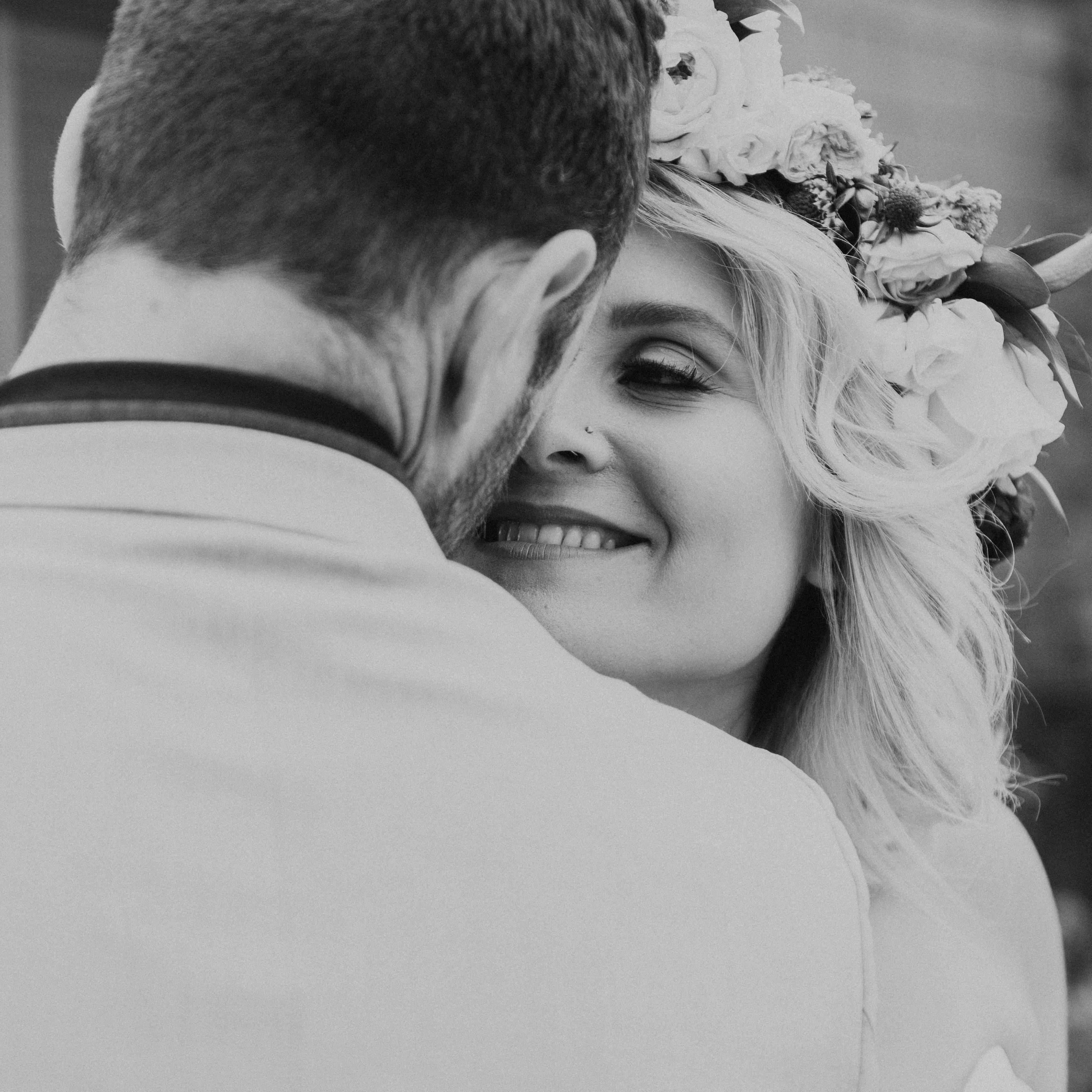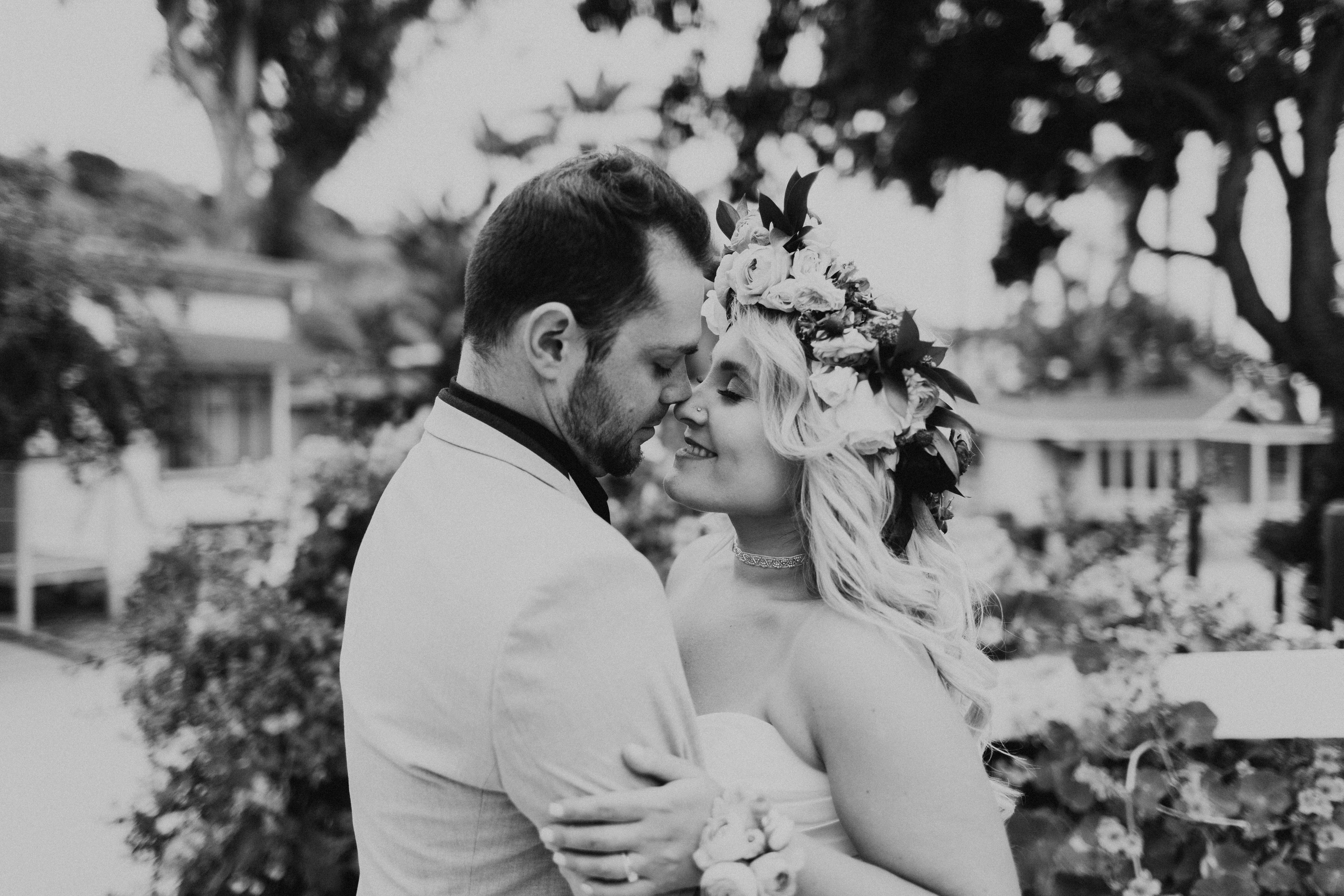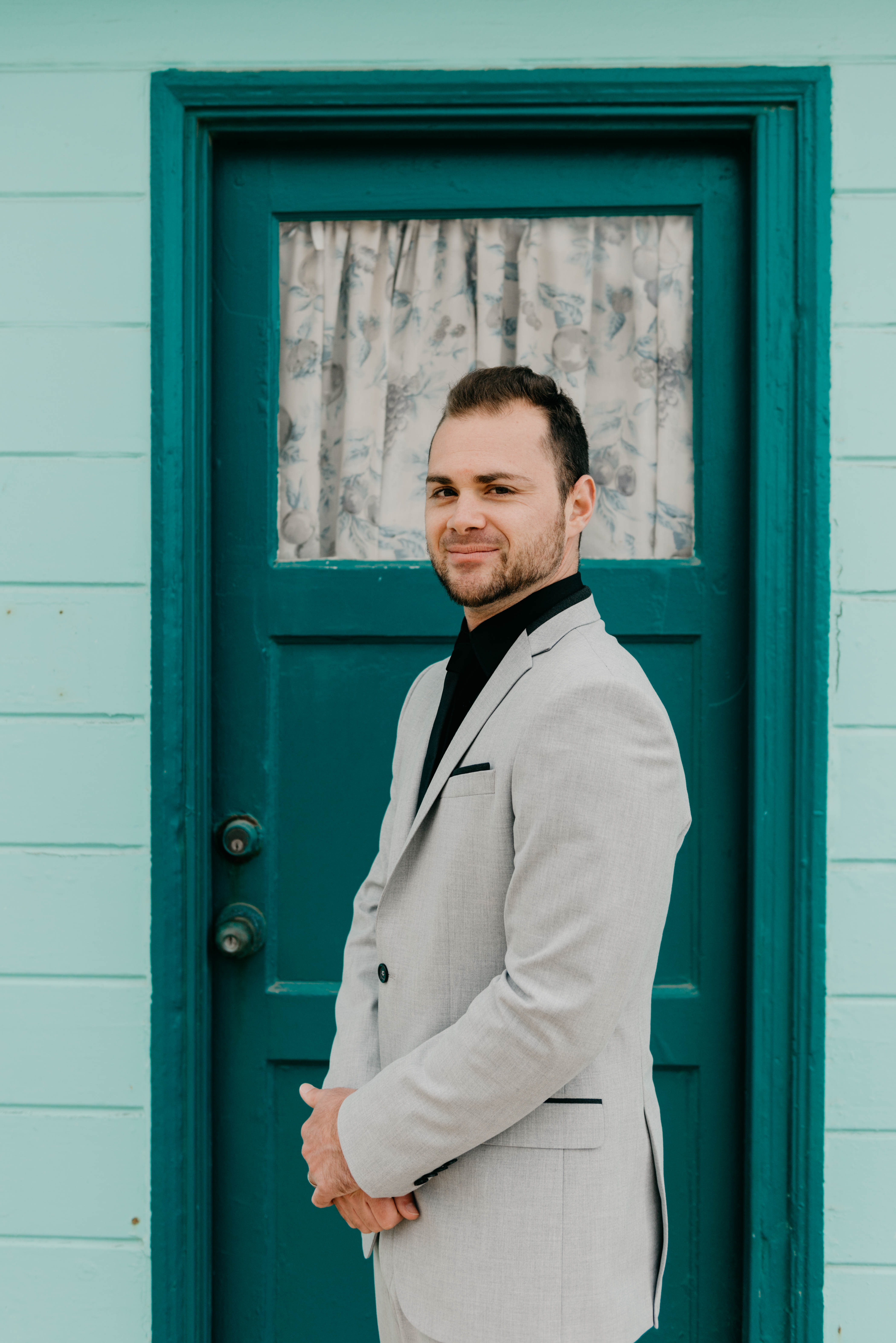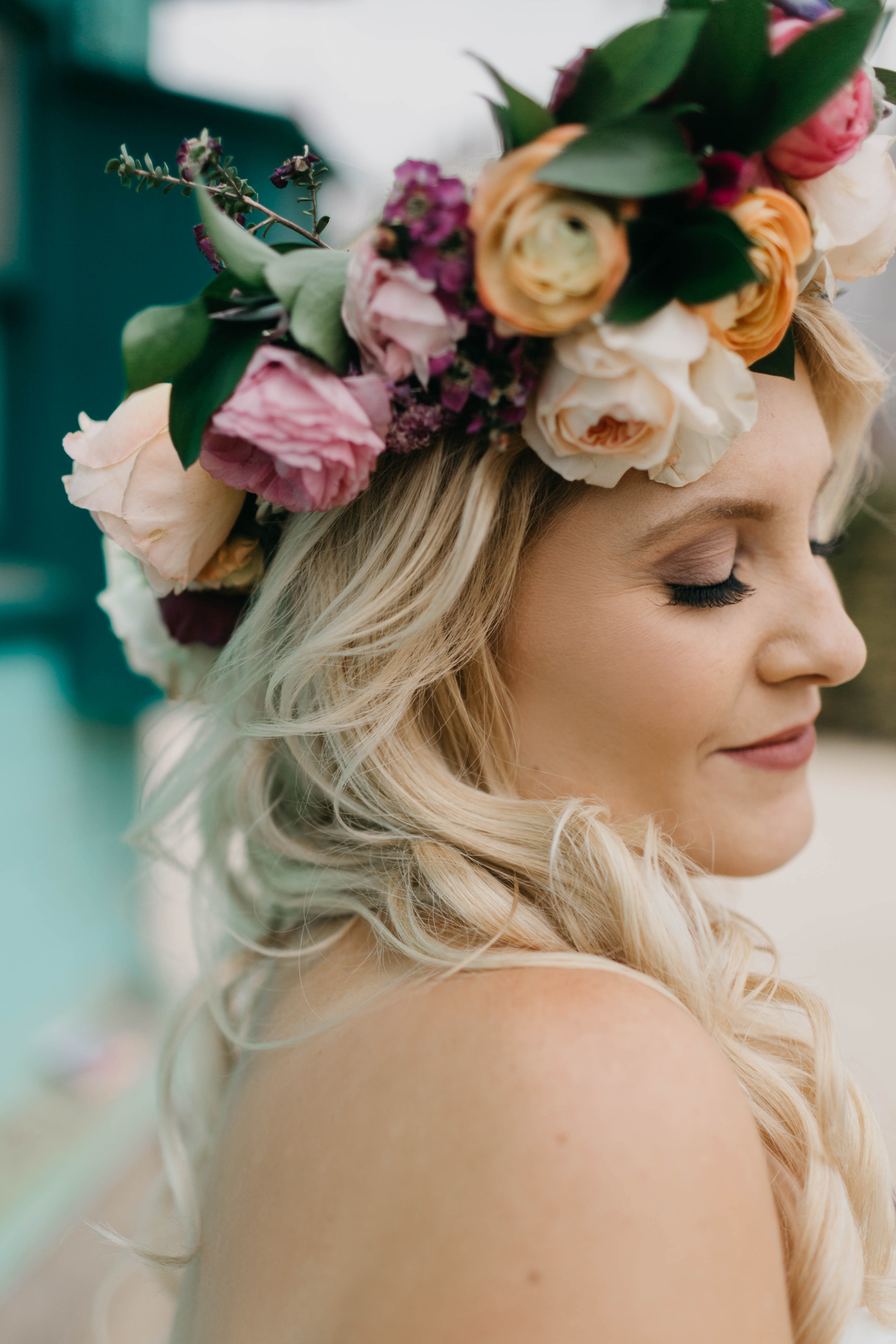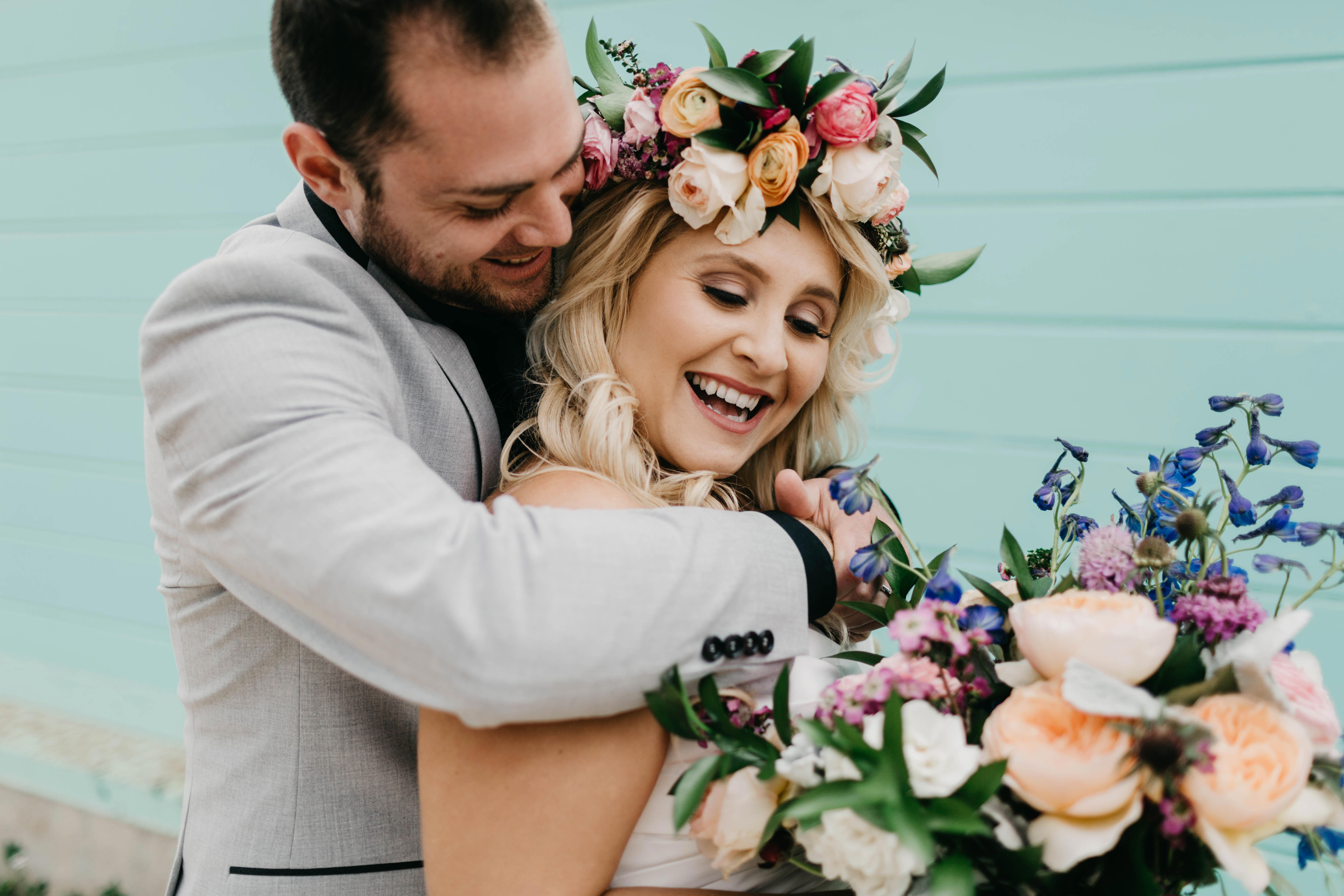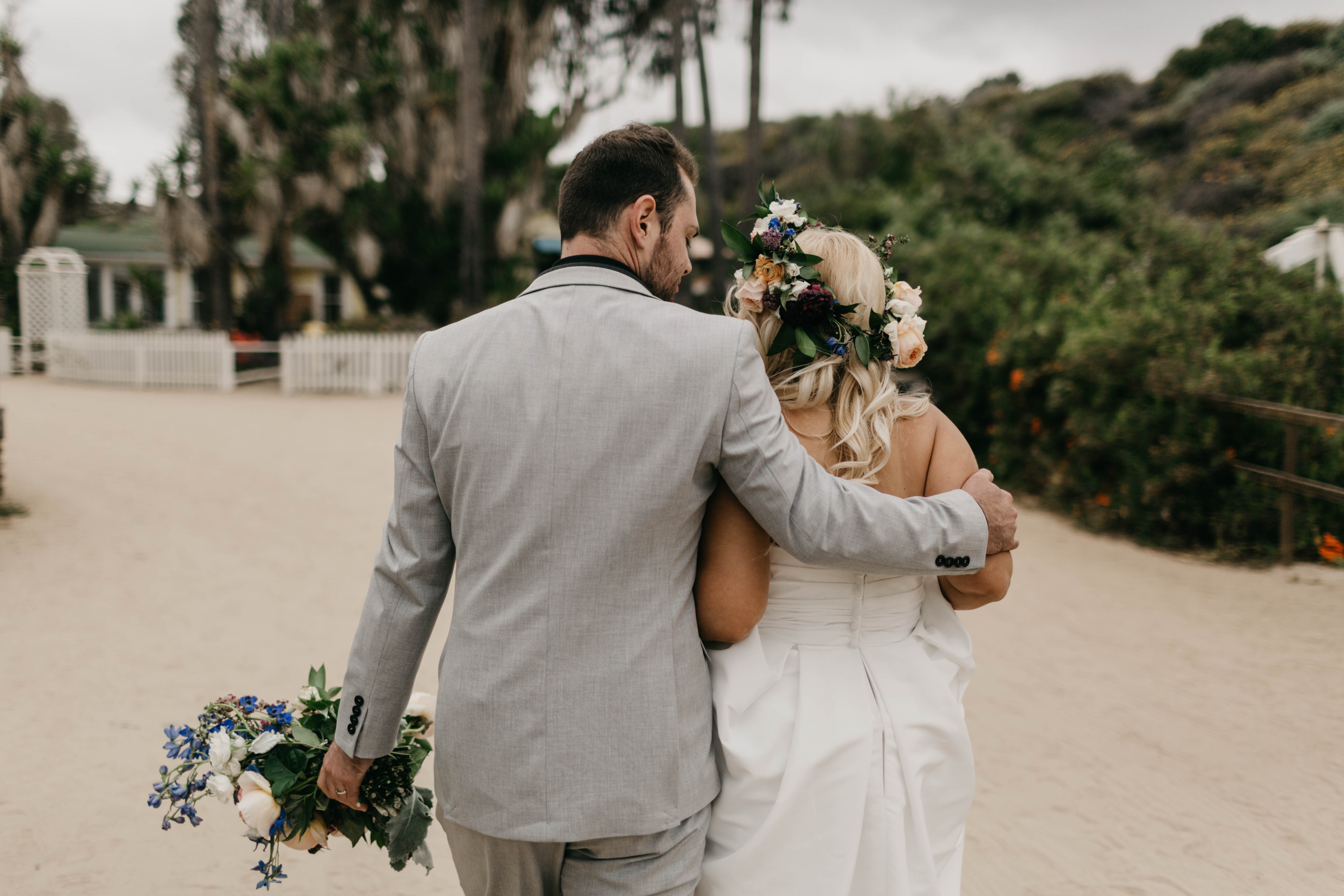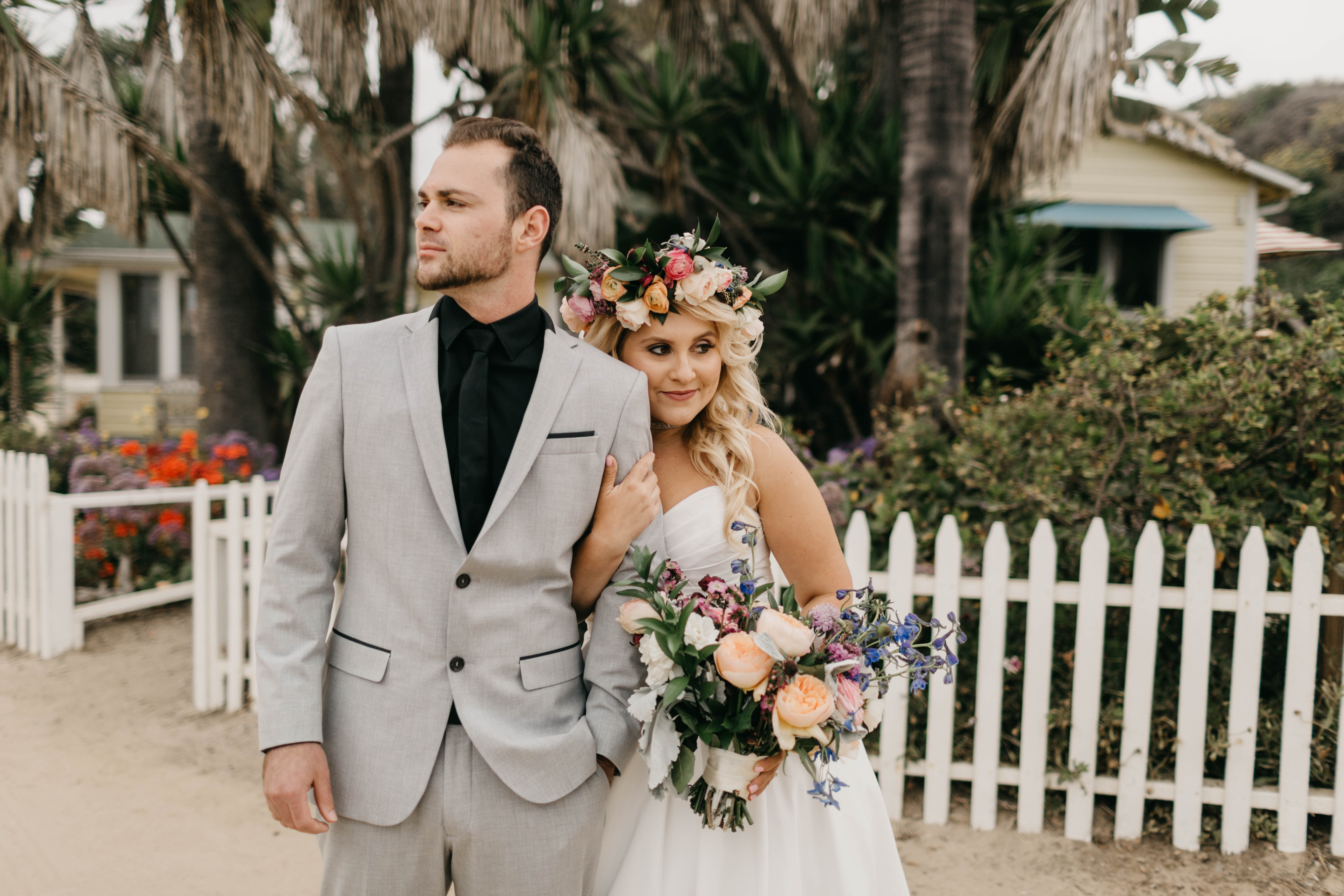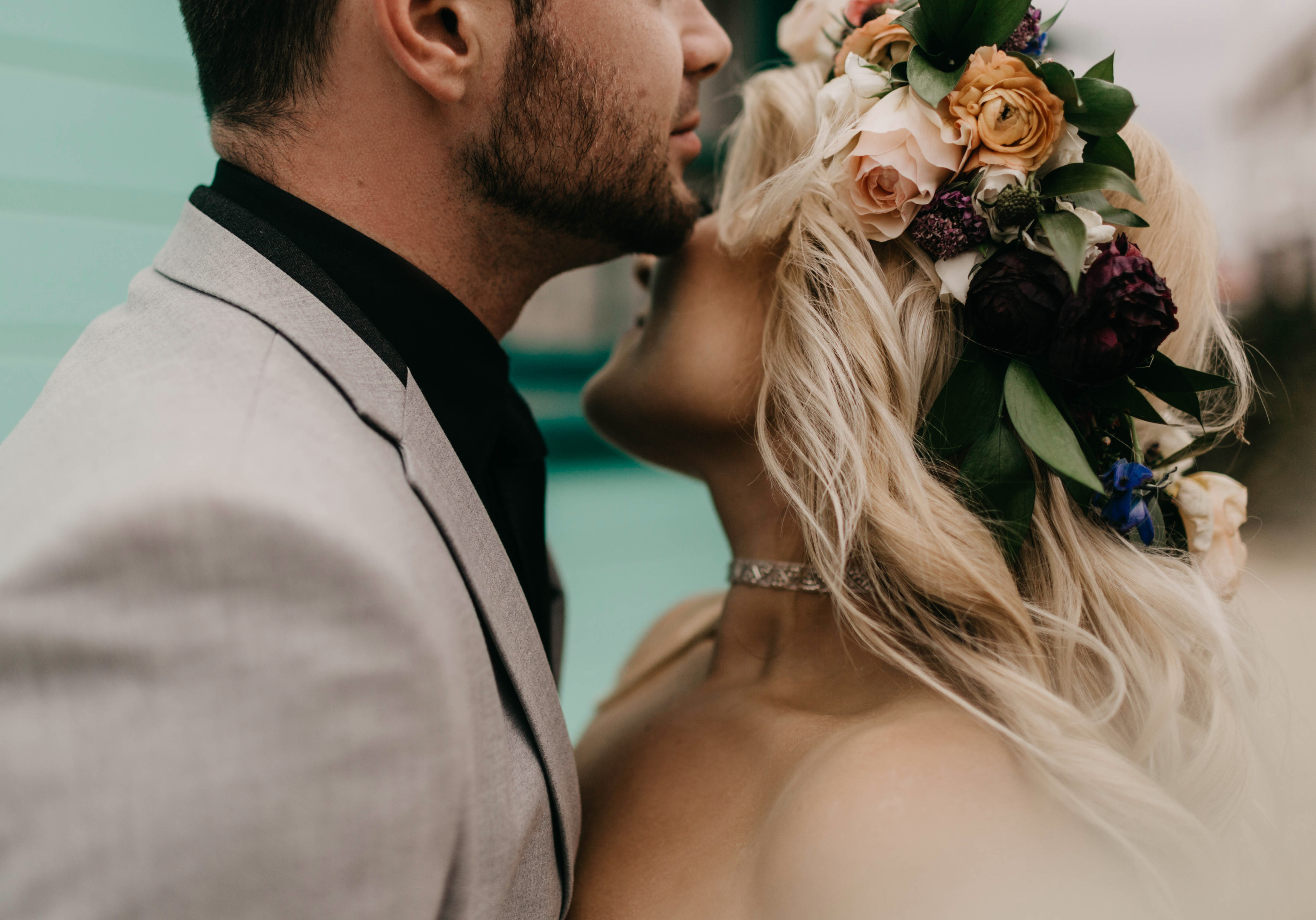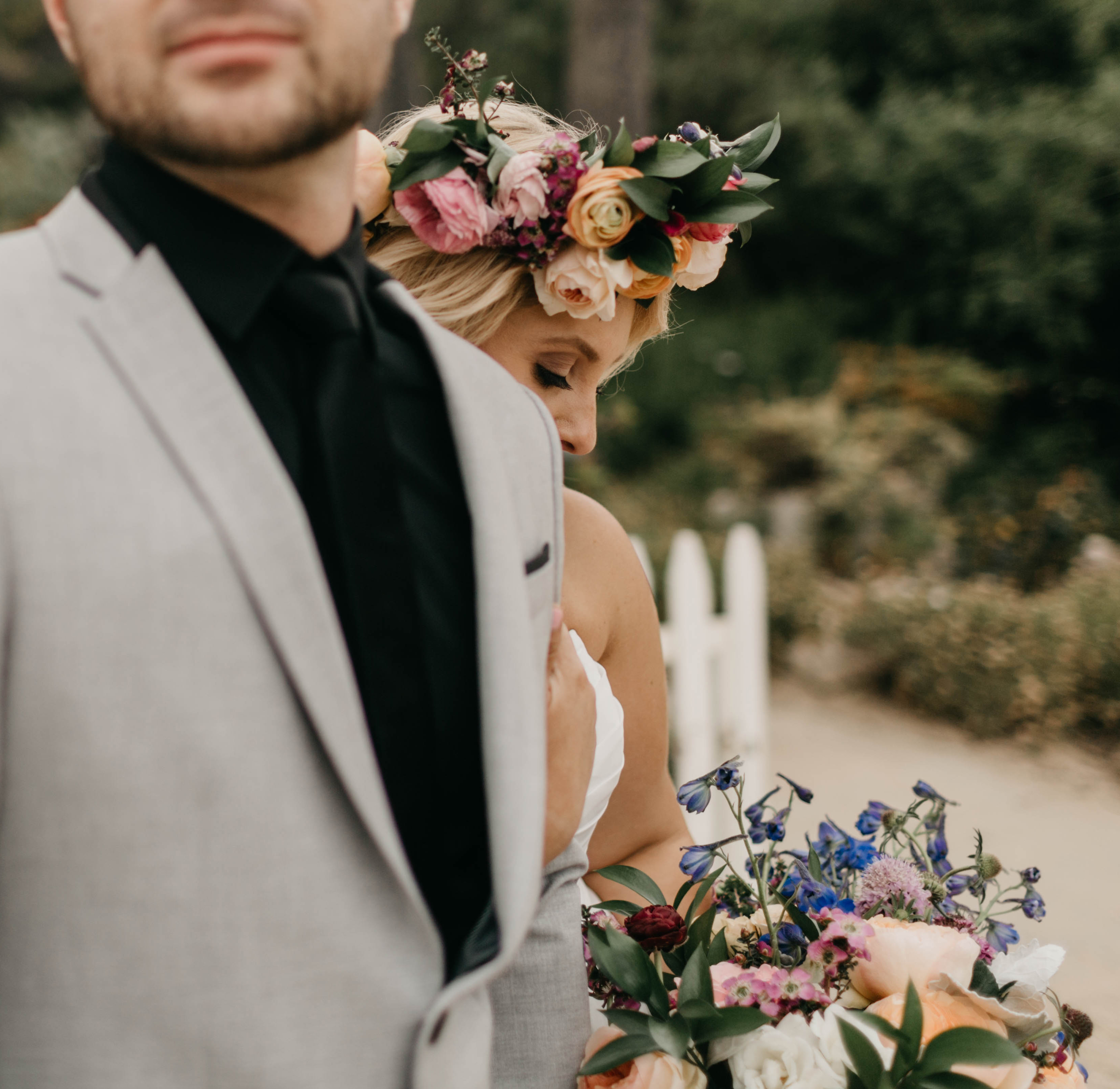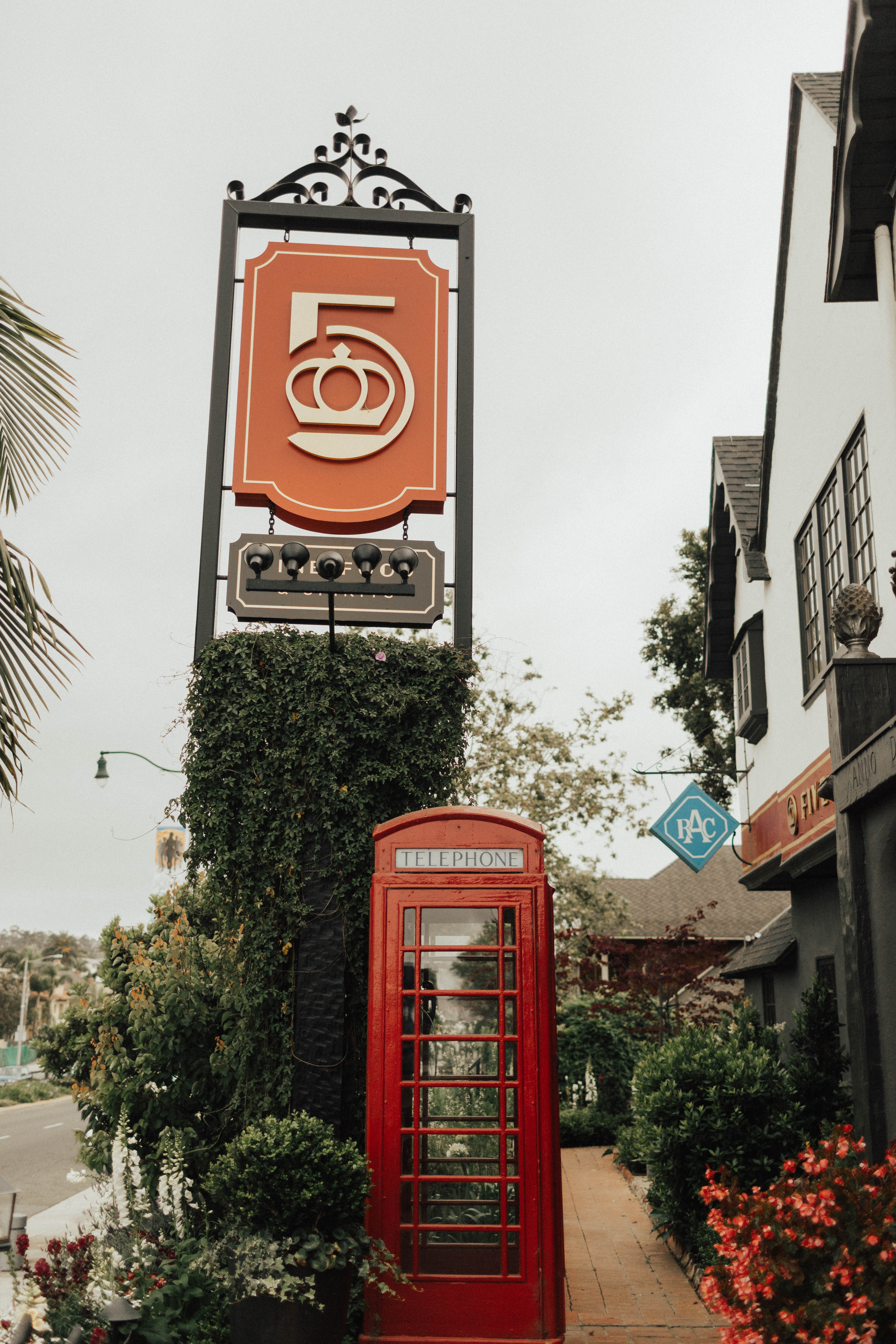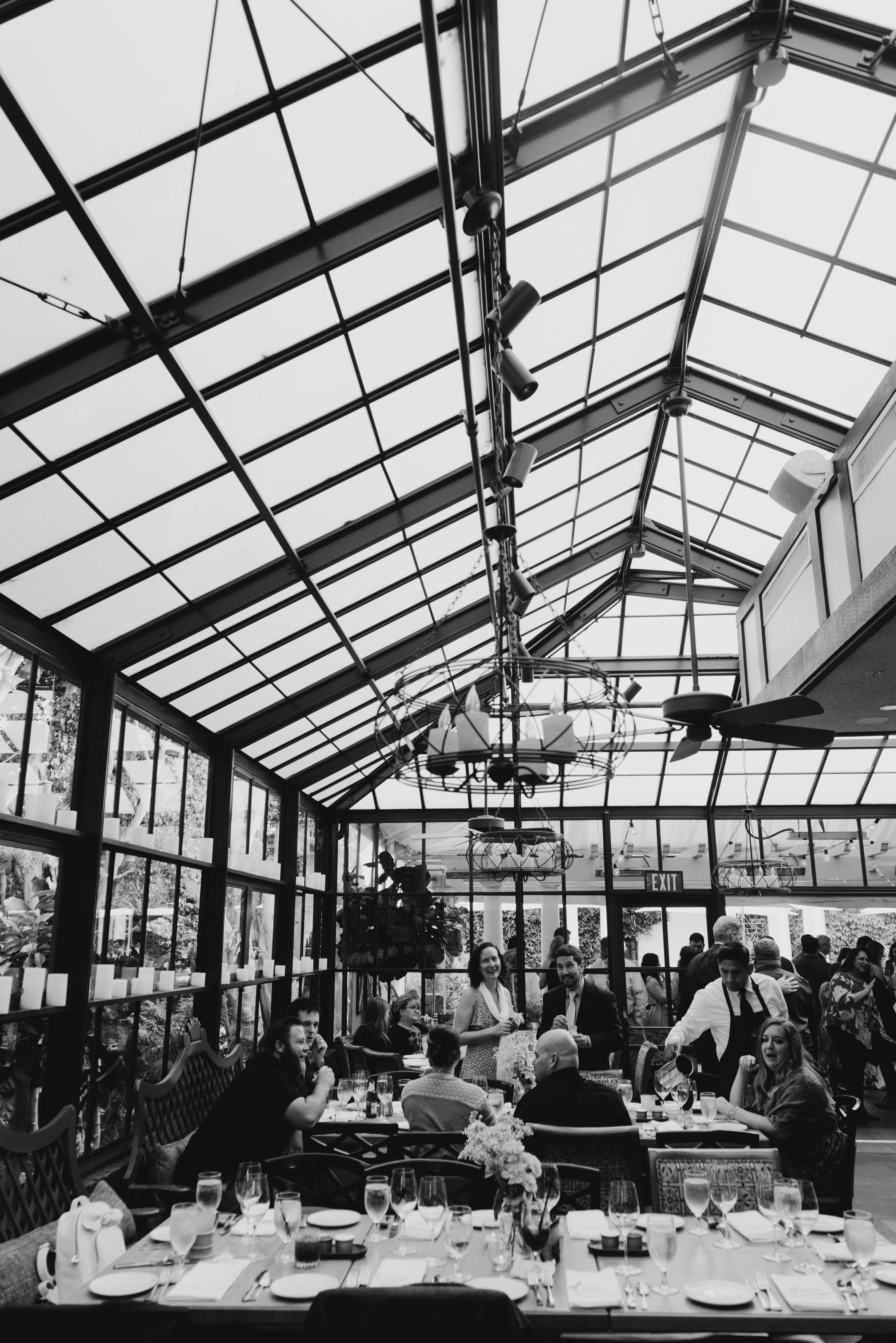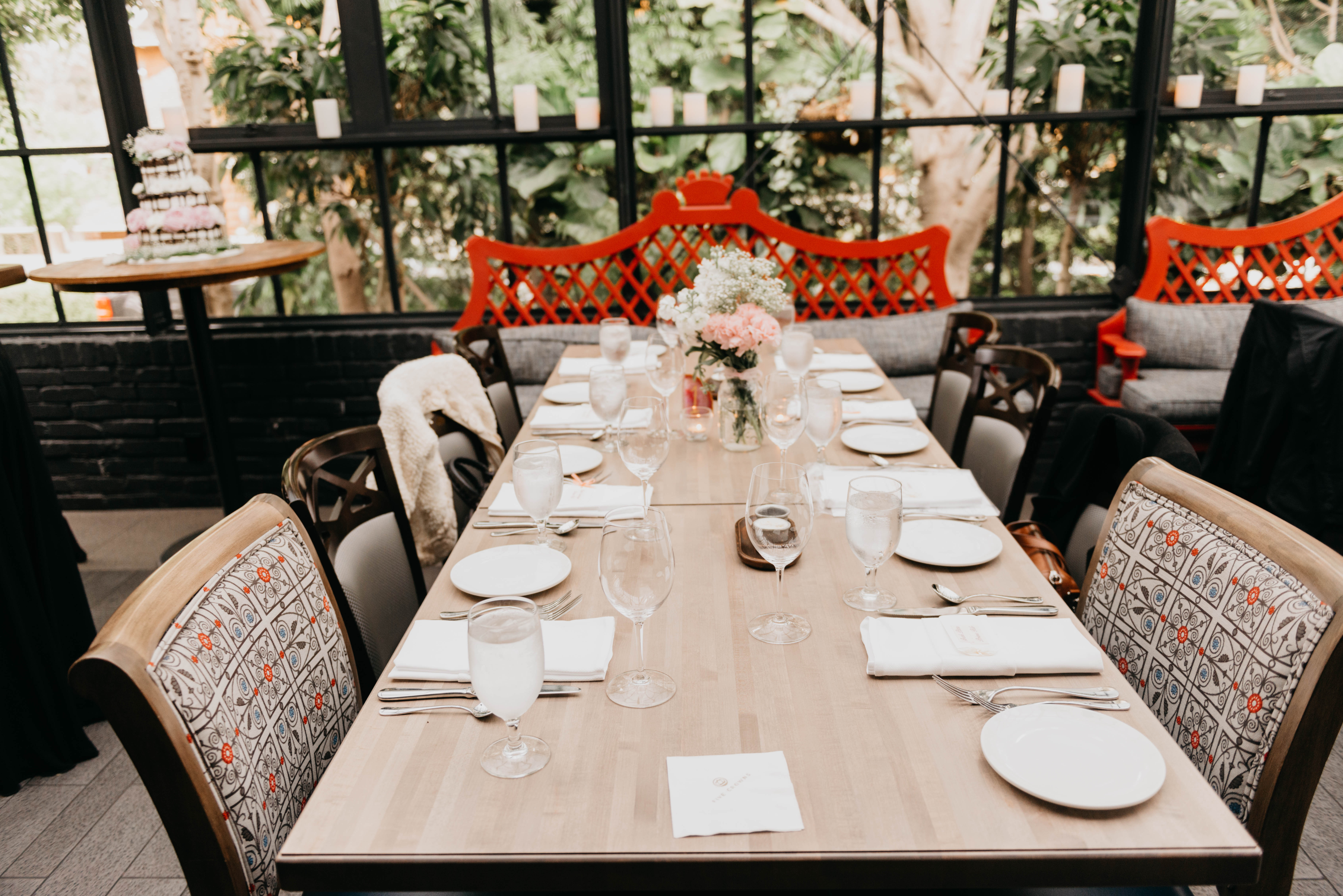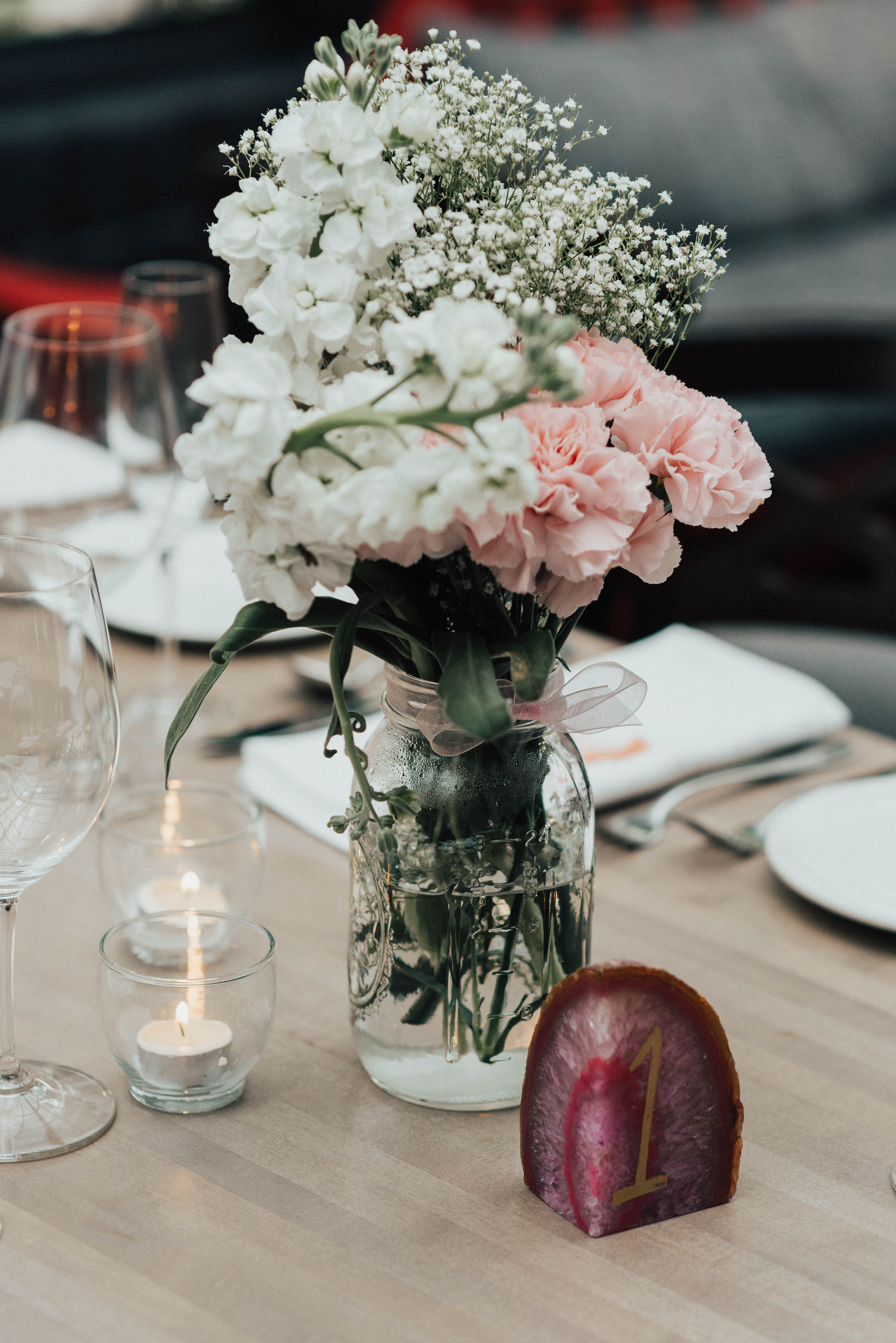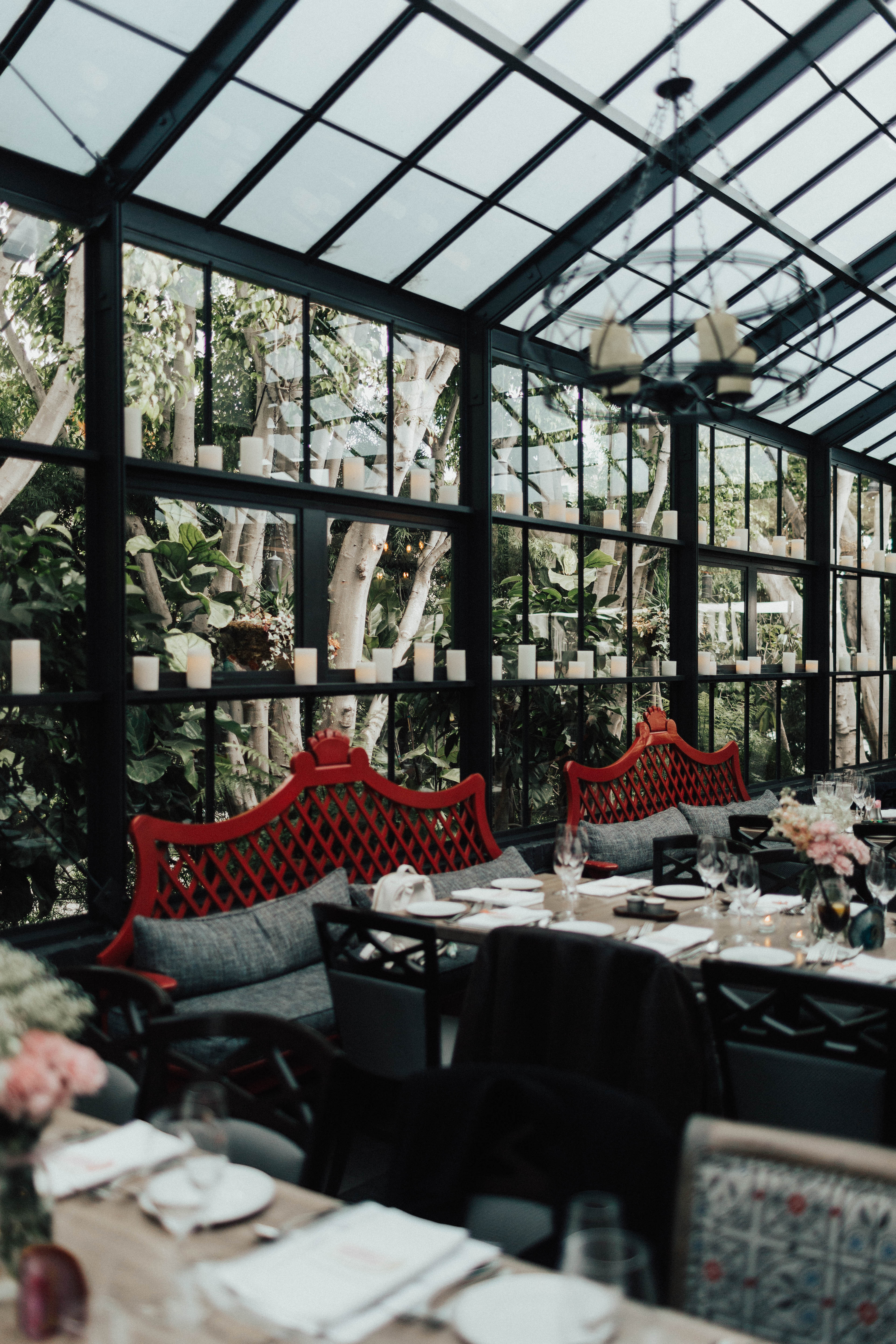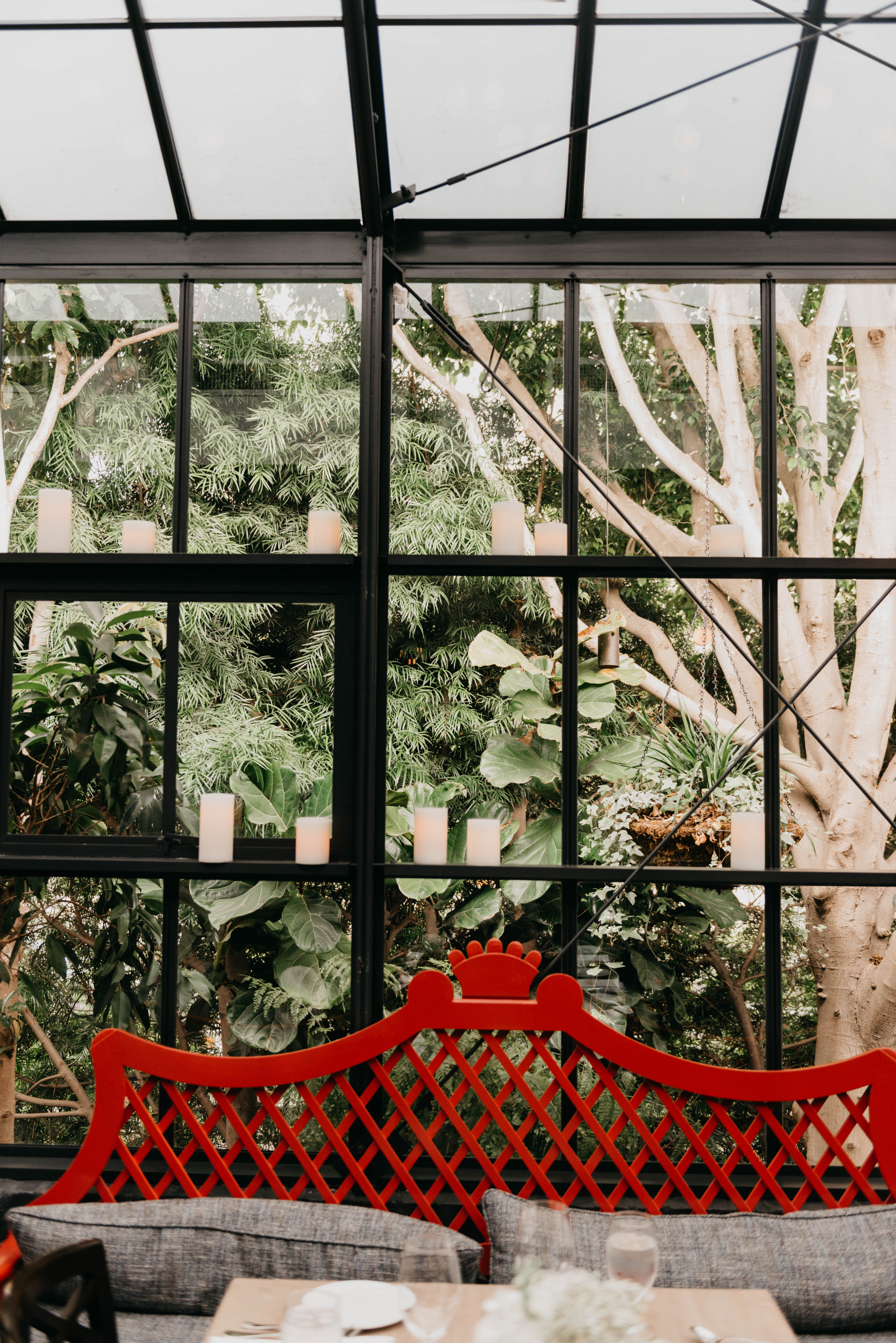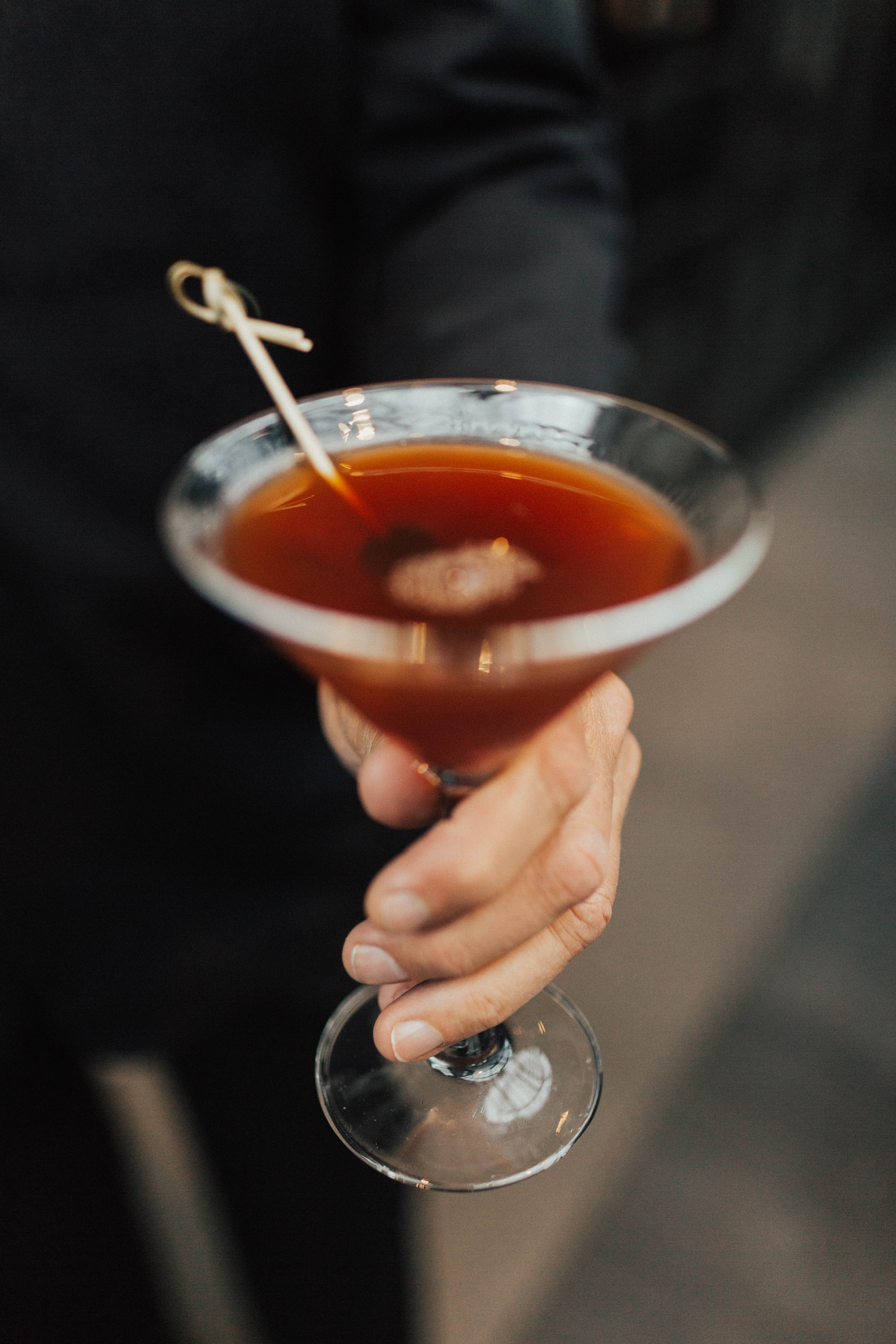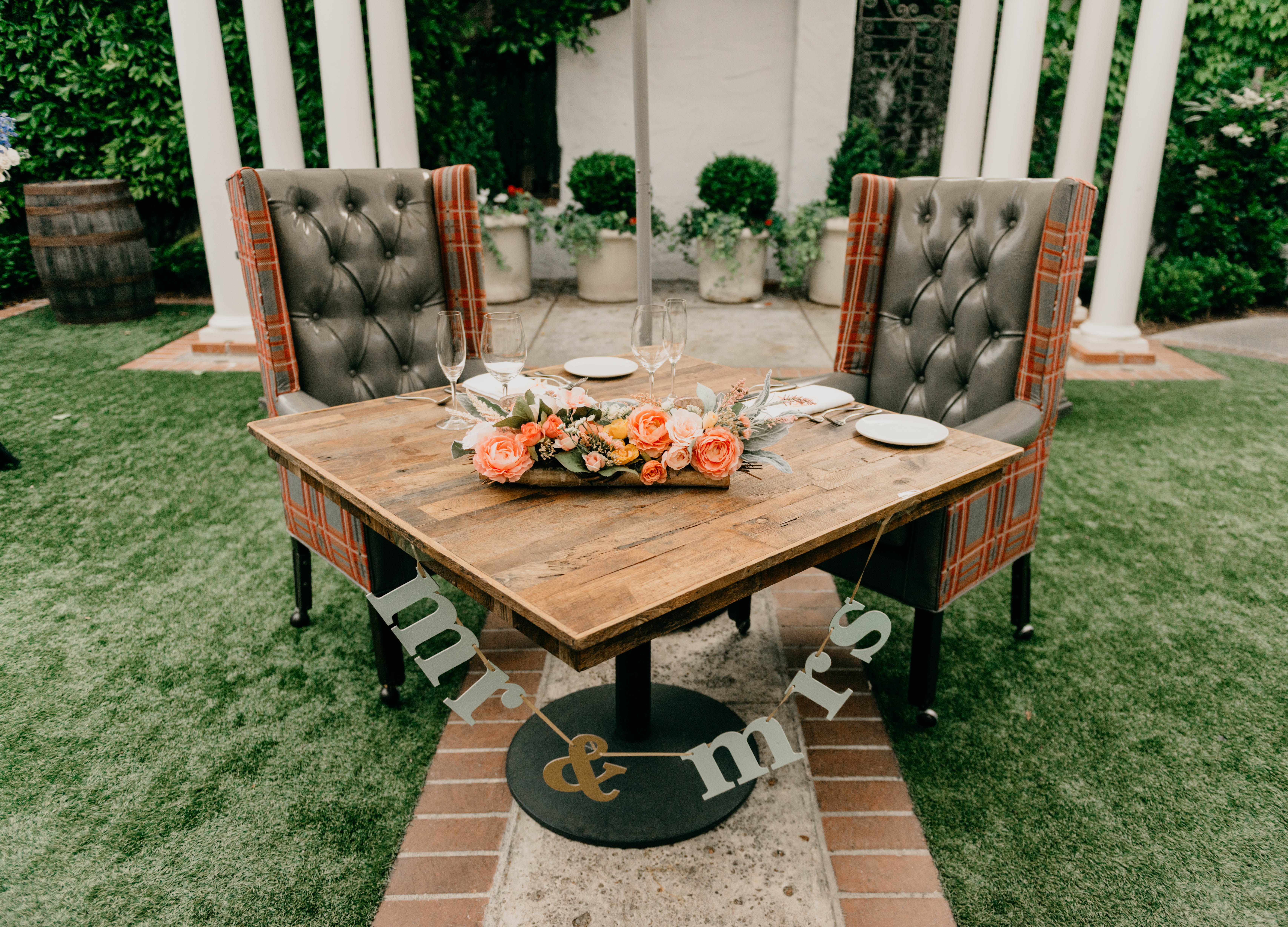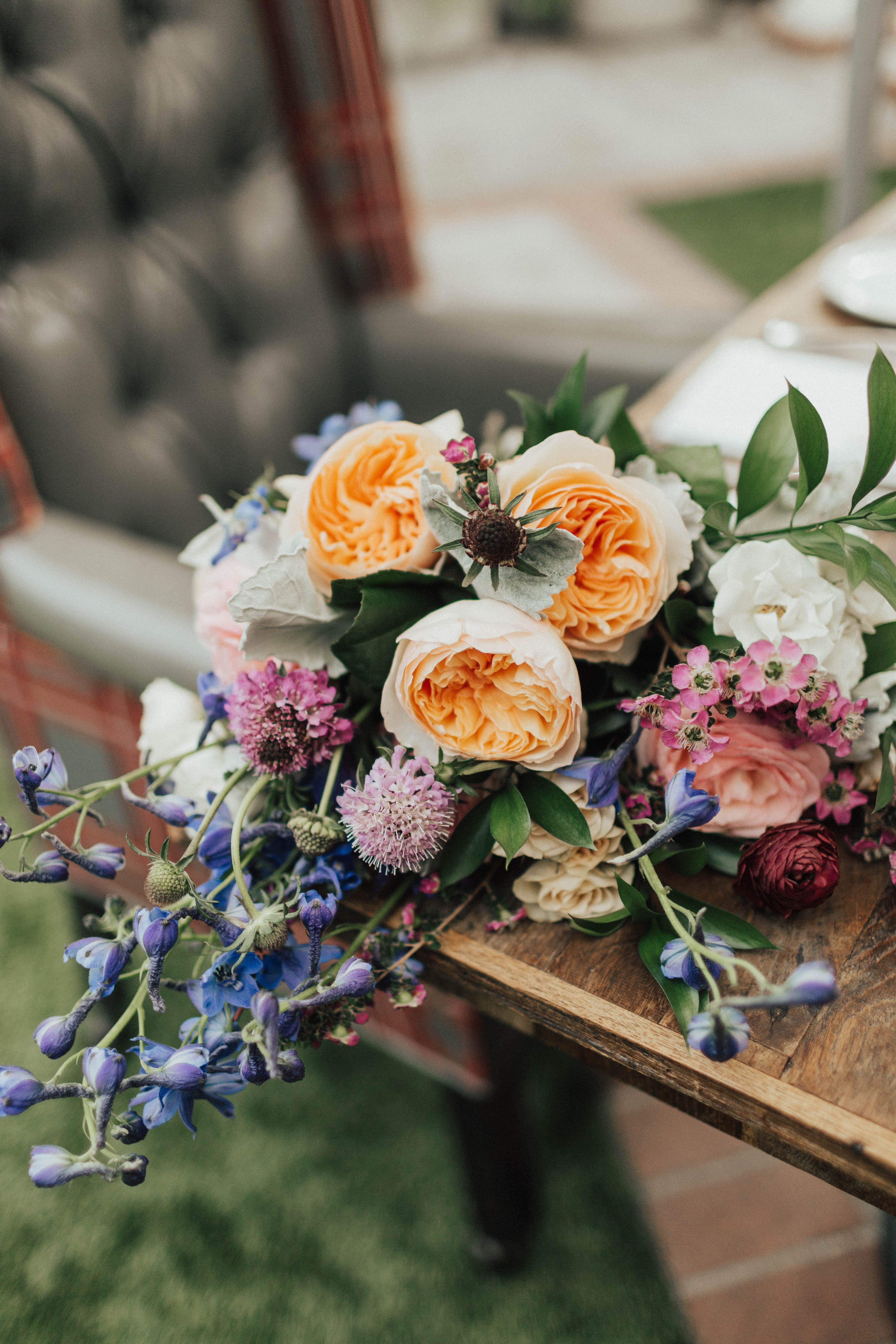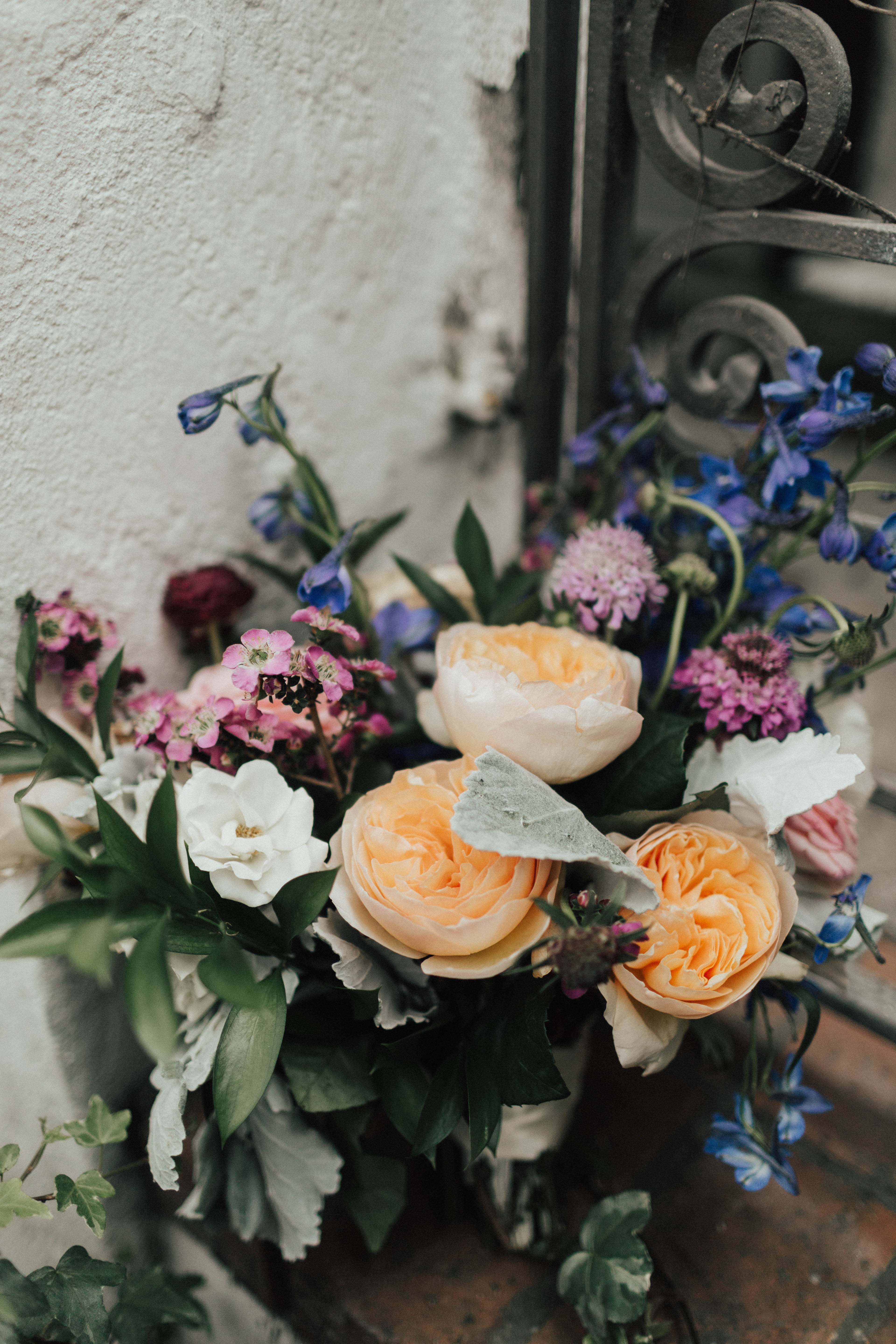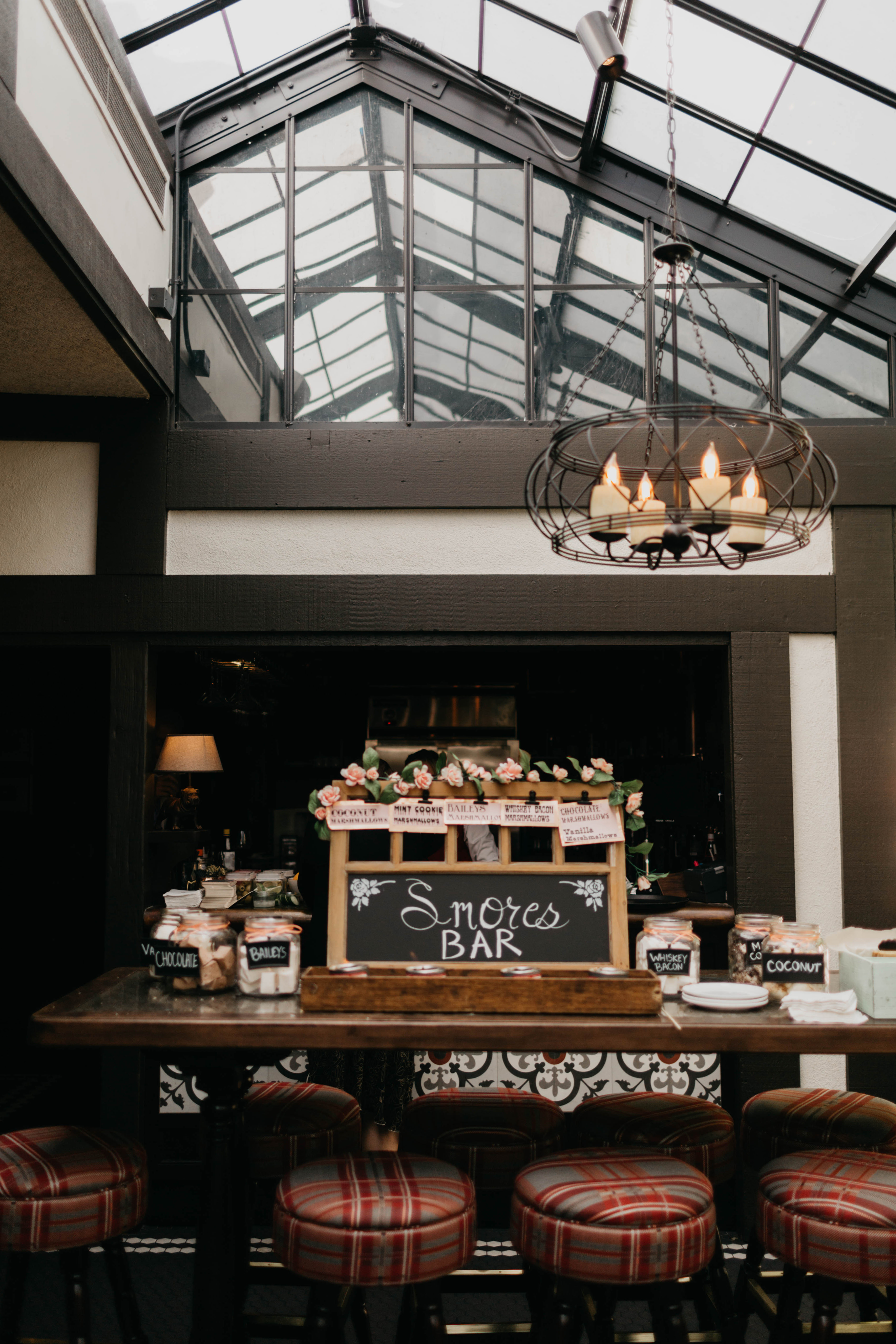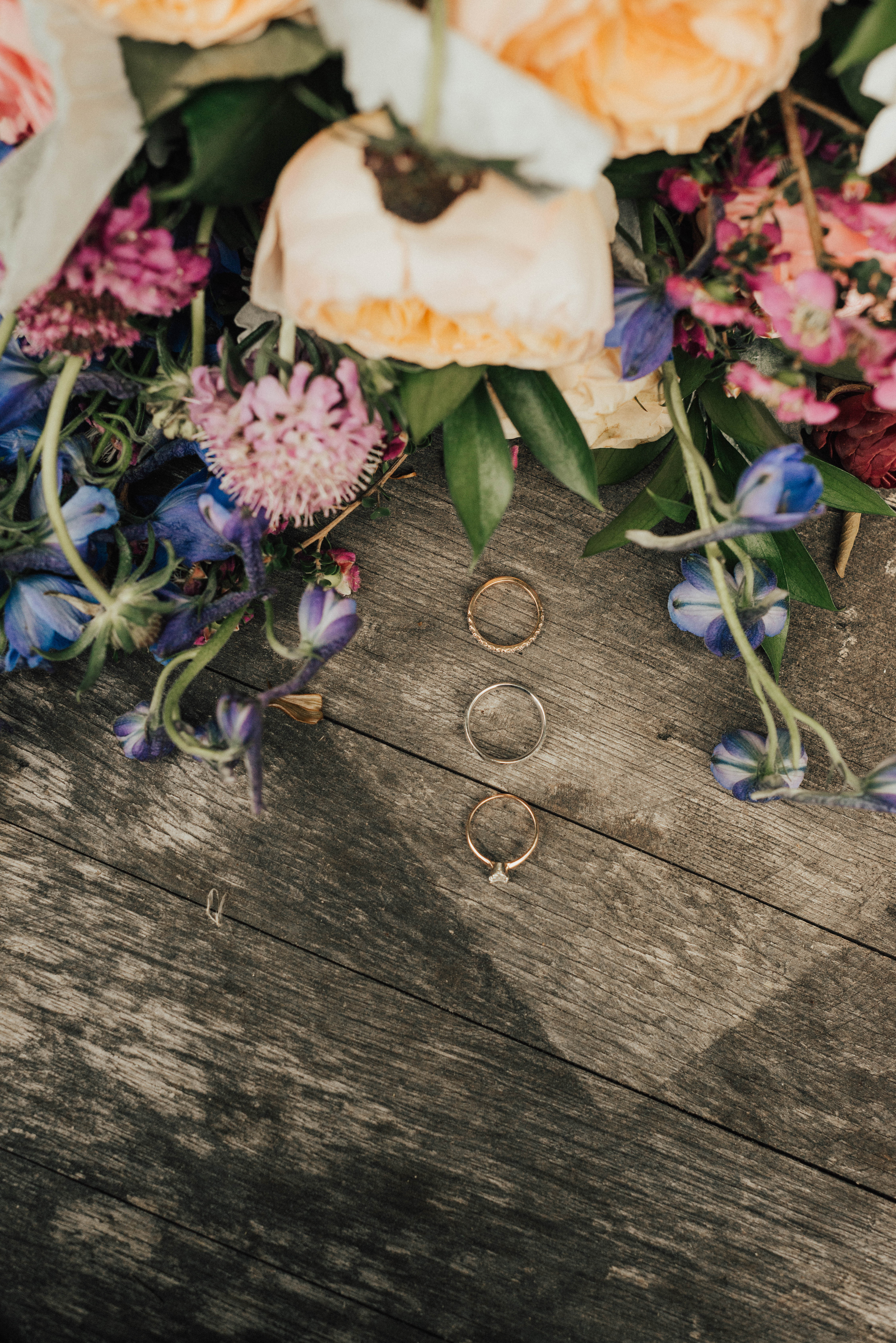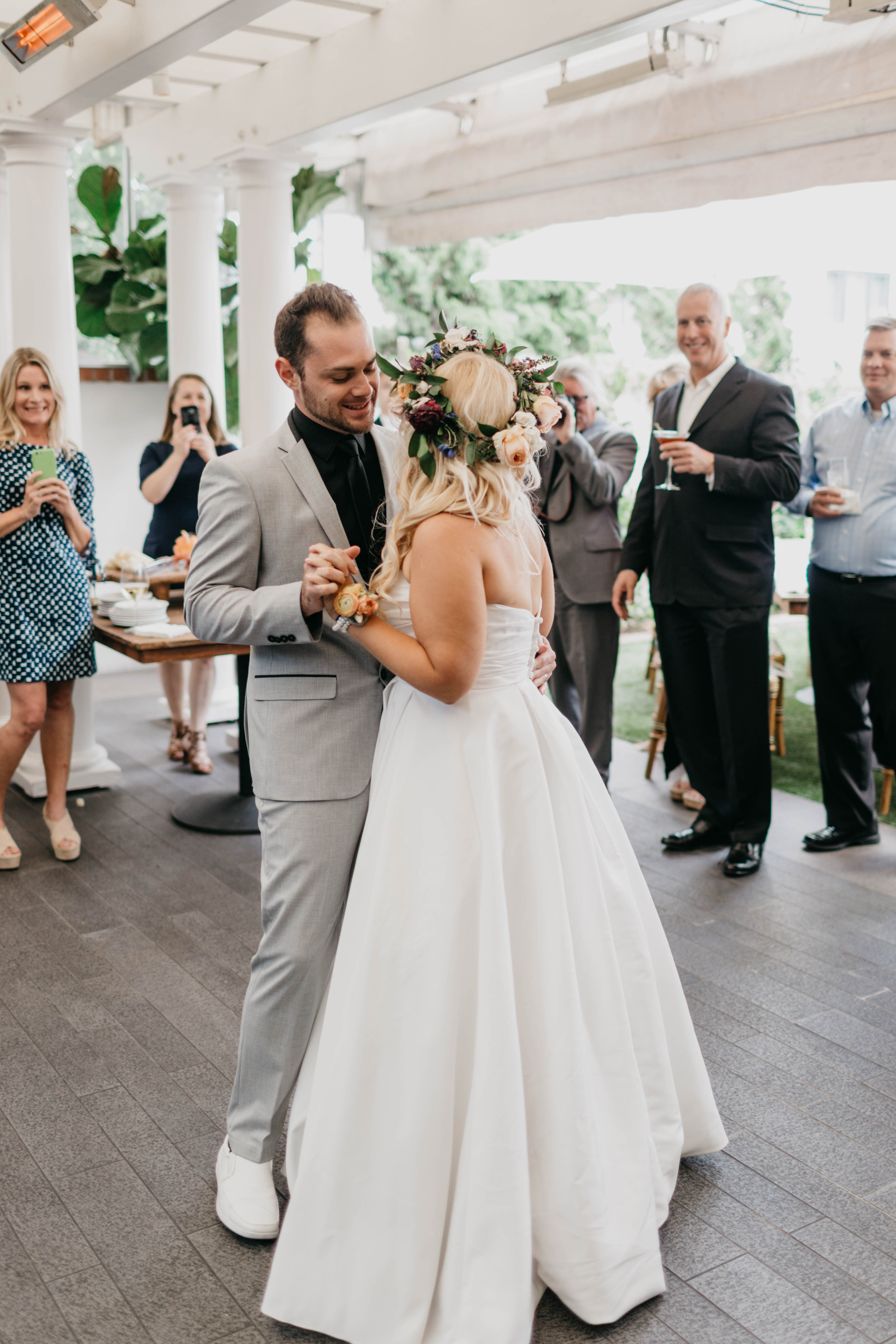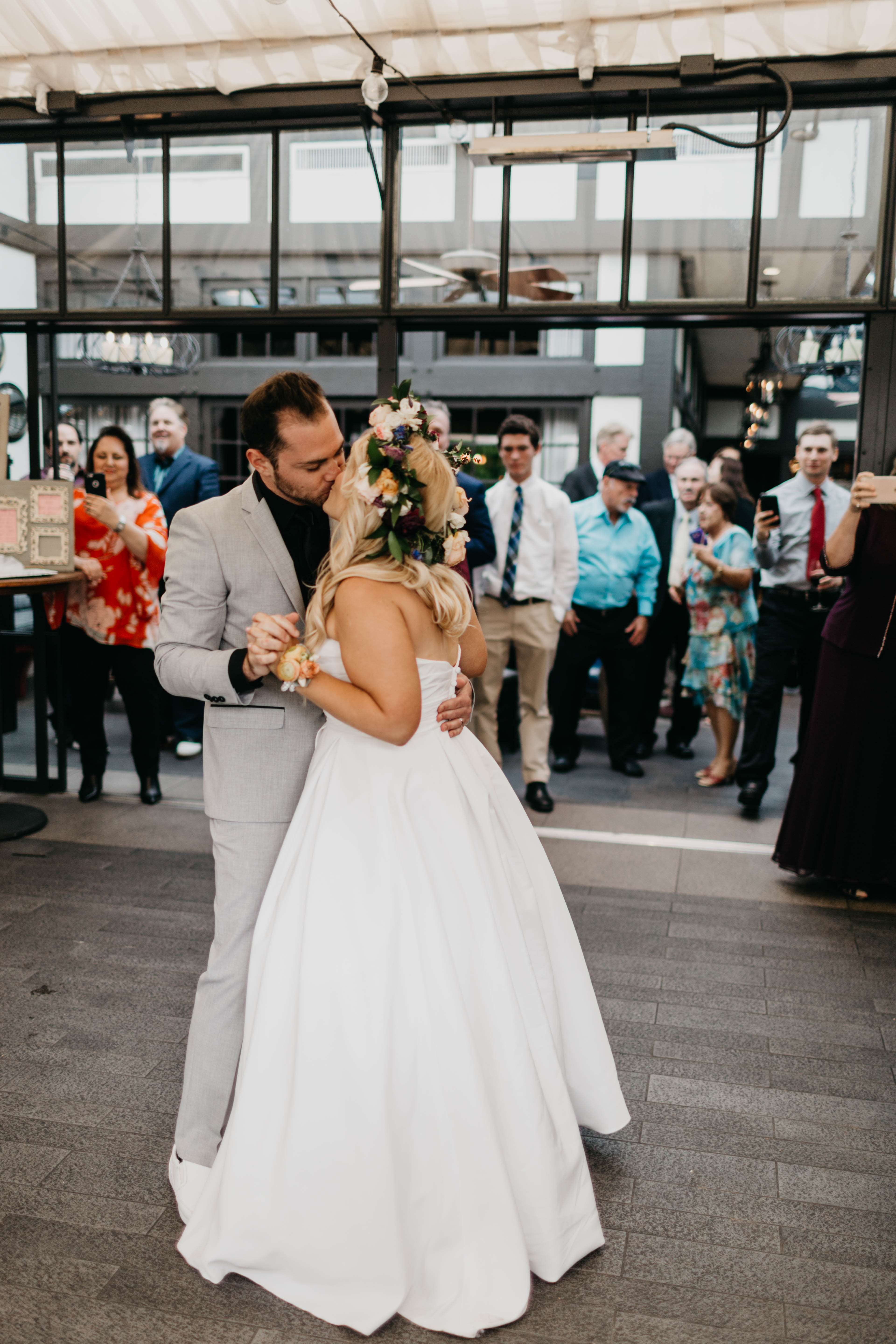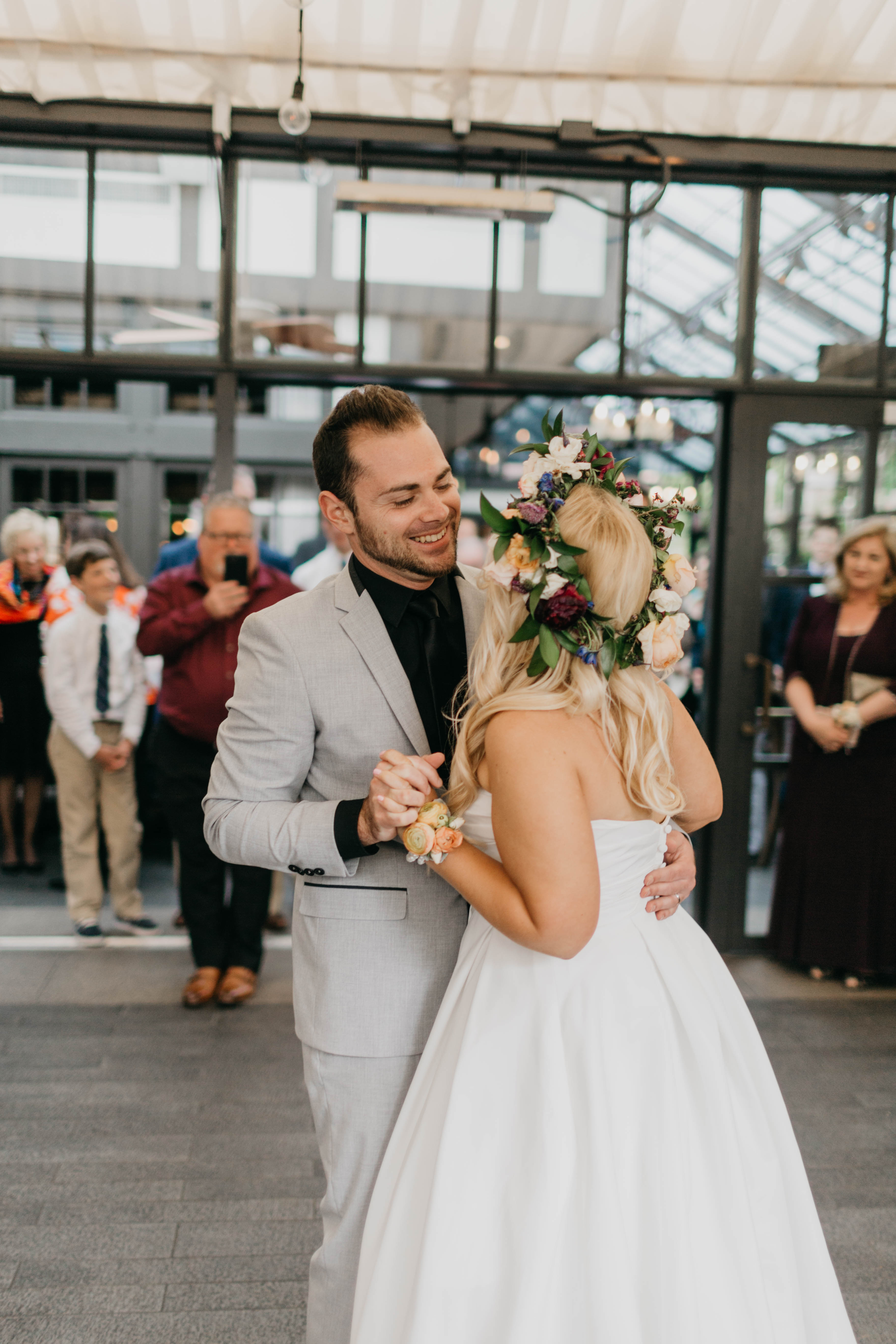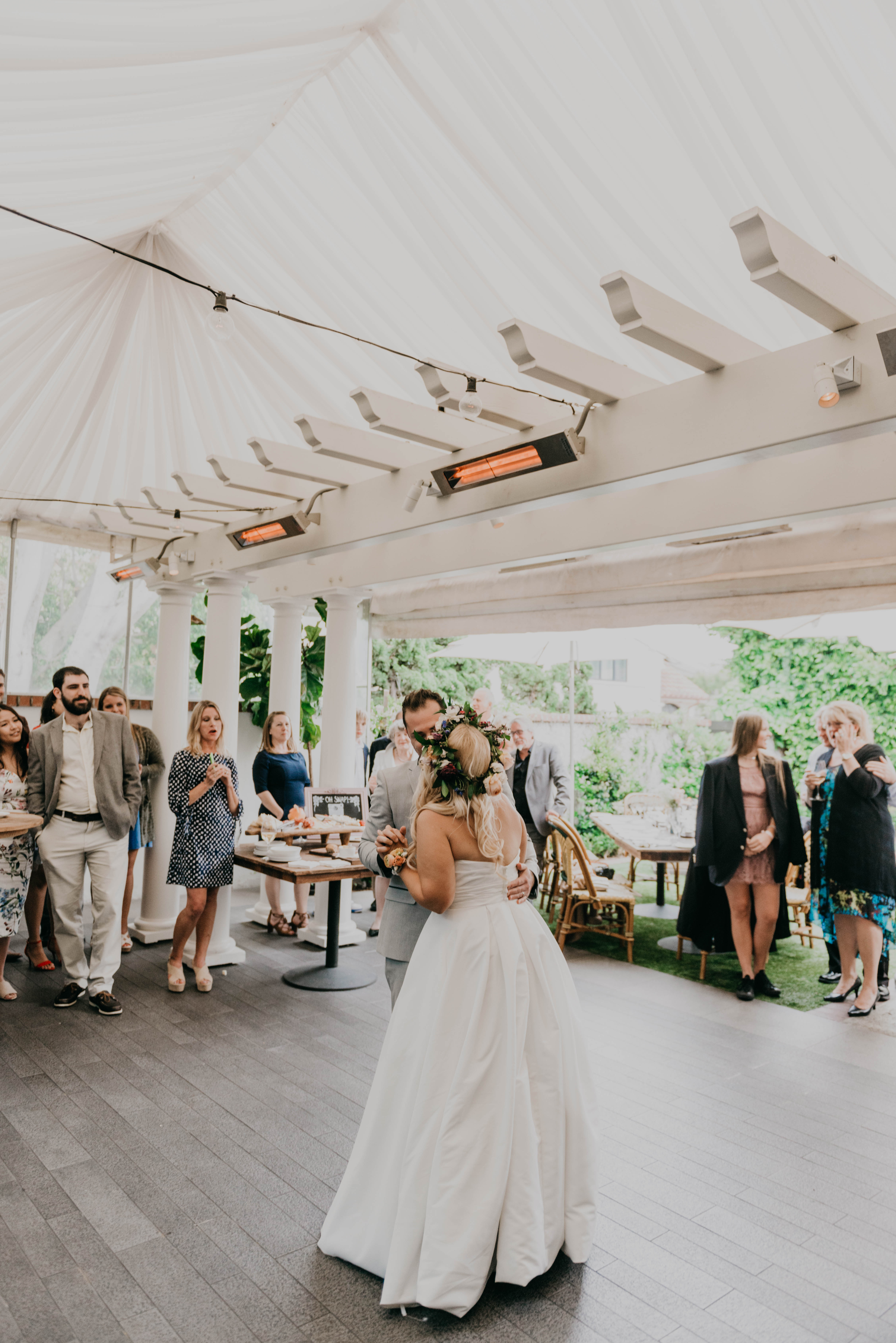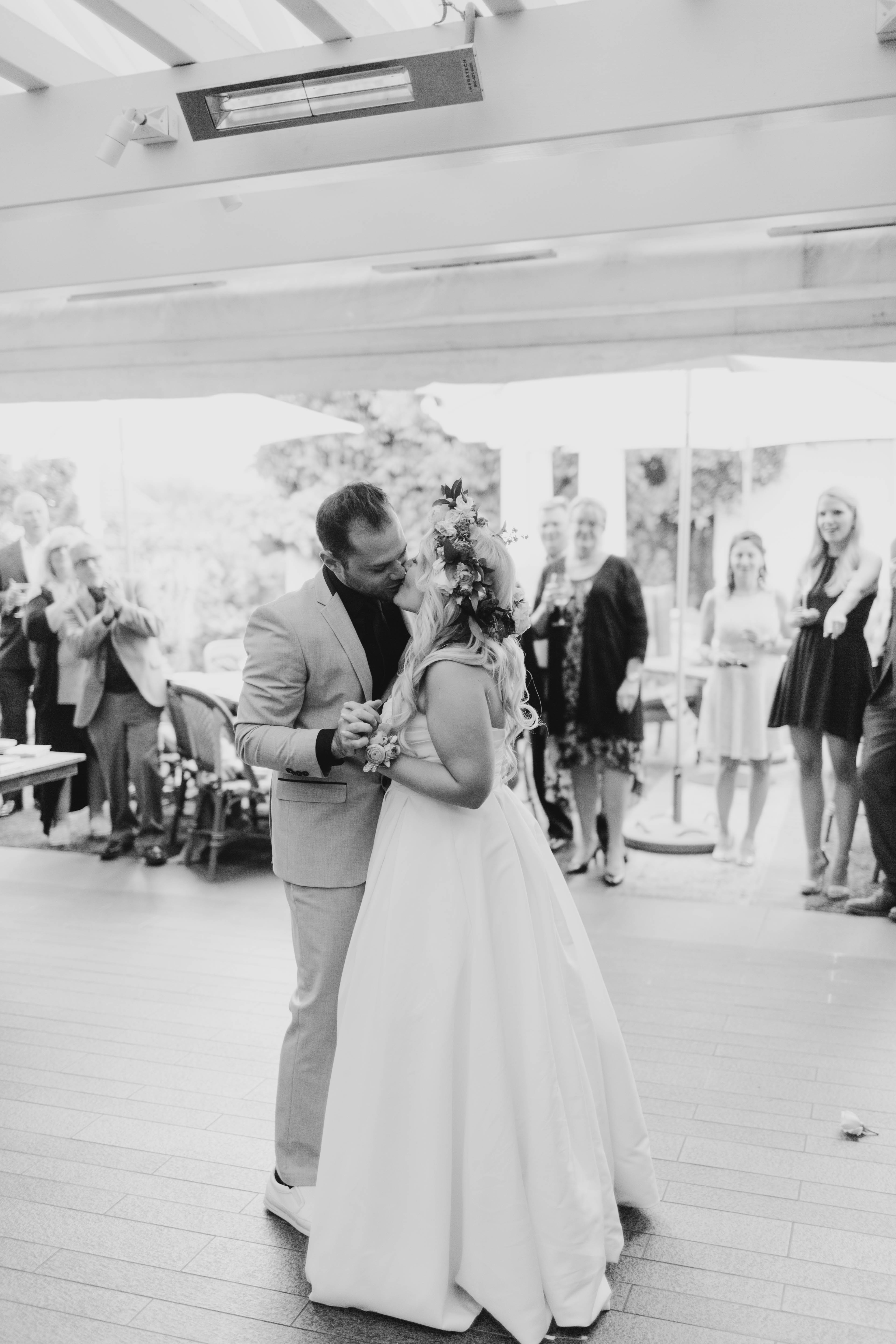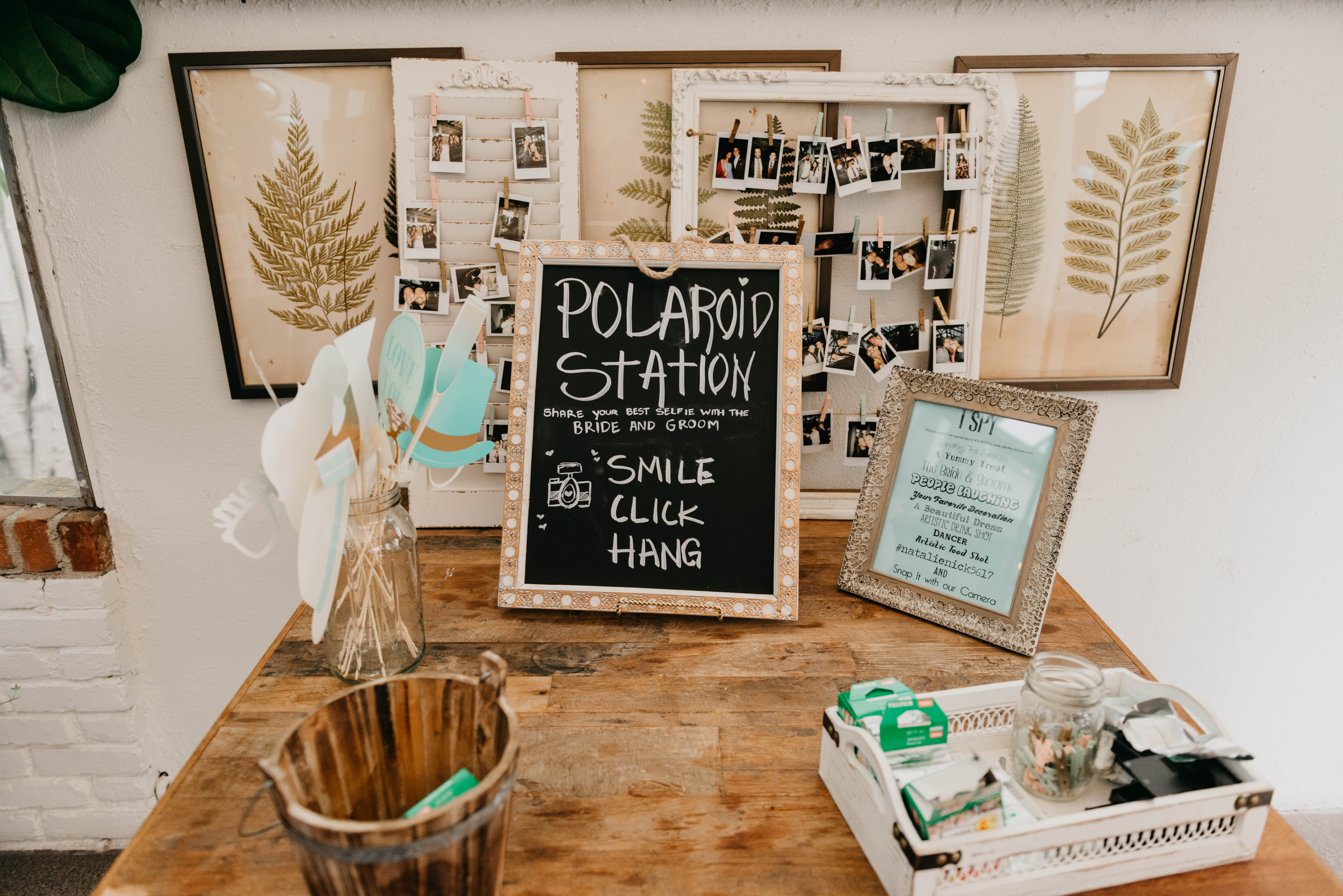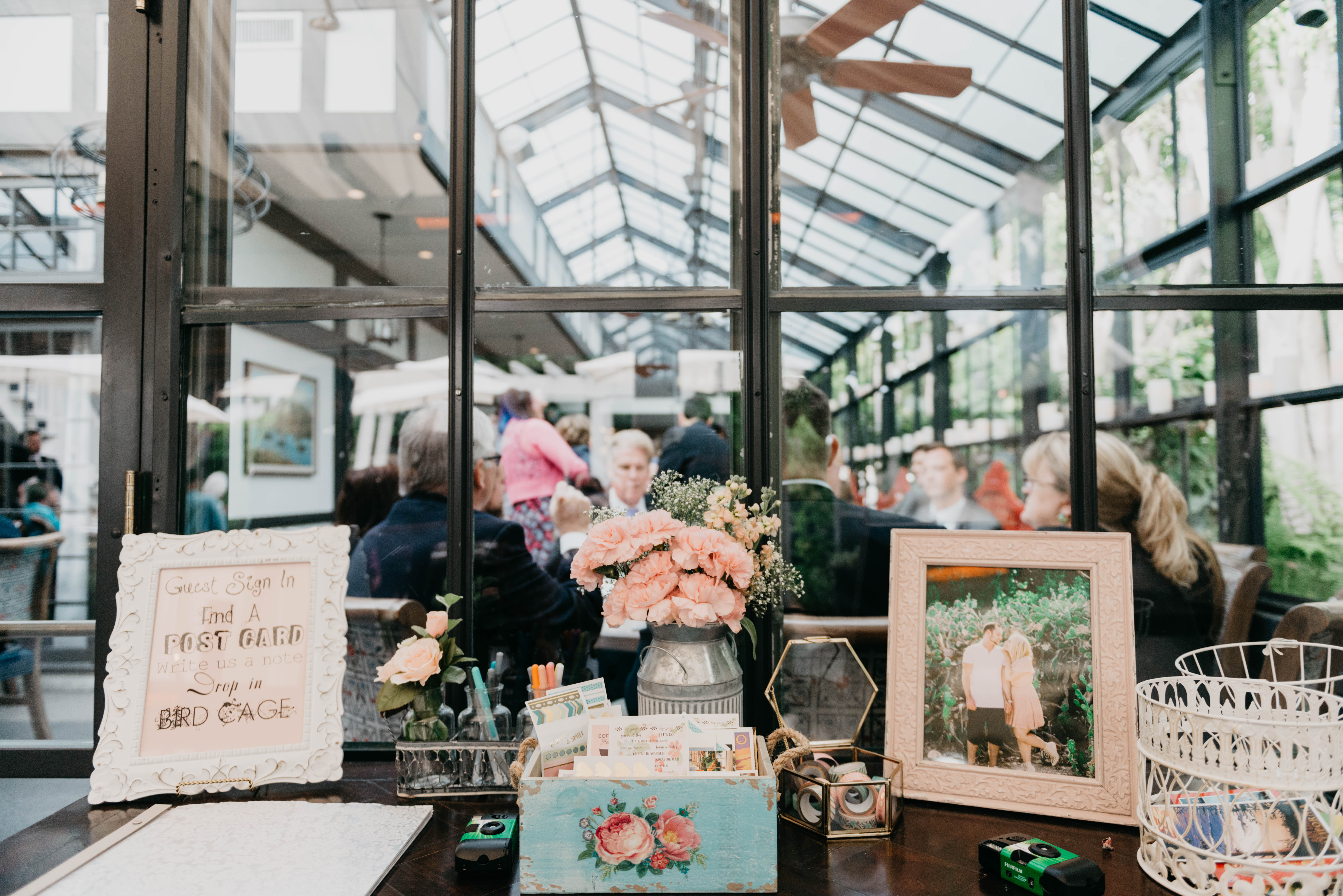 I loved this idea for a guestbook, their guests signed a post card with a note to the happy couple and then dropped it into a vintage bird cage.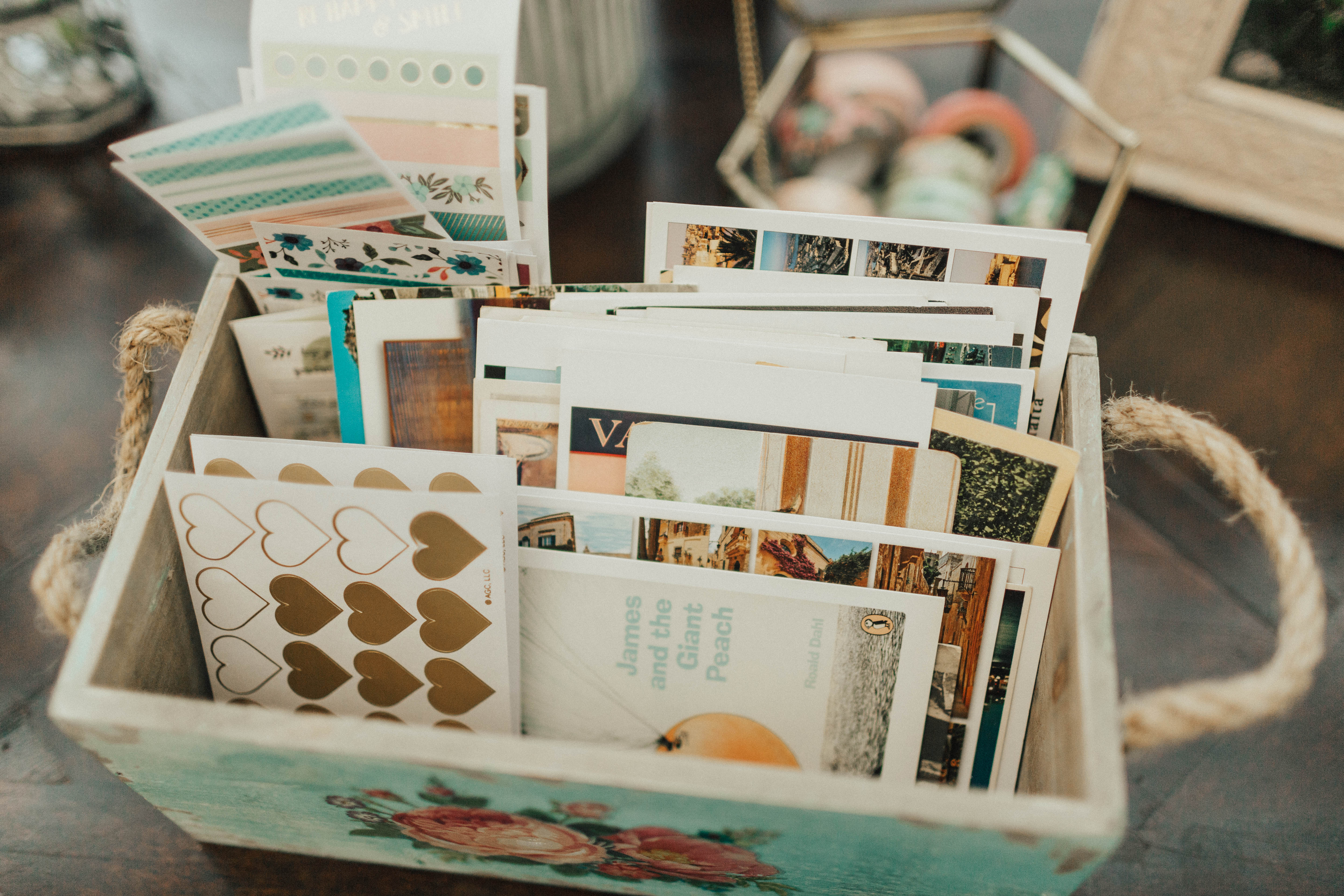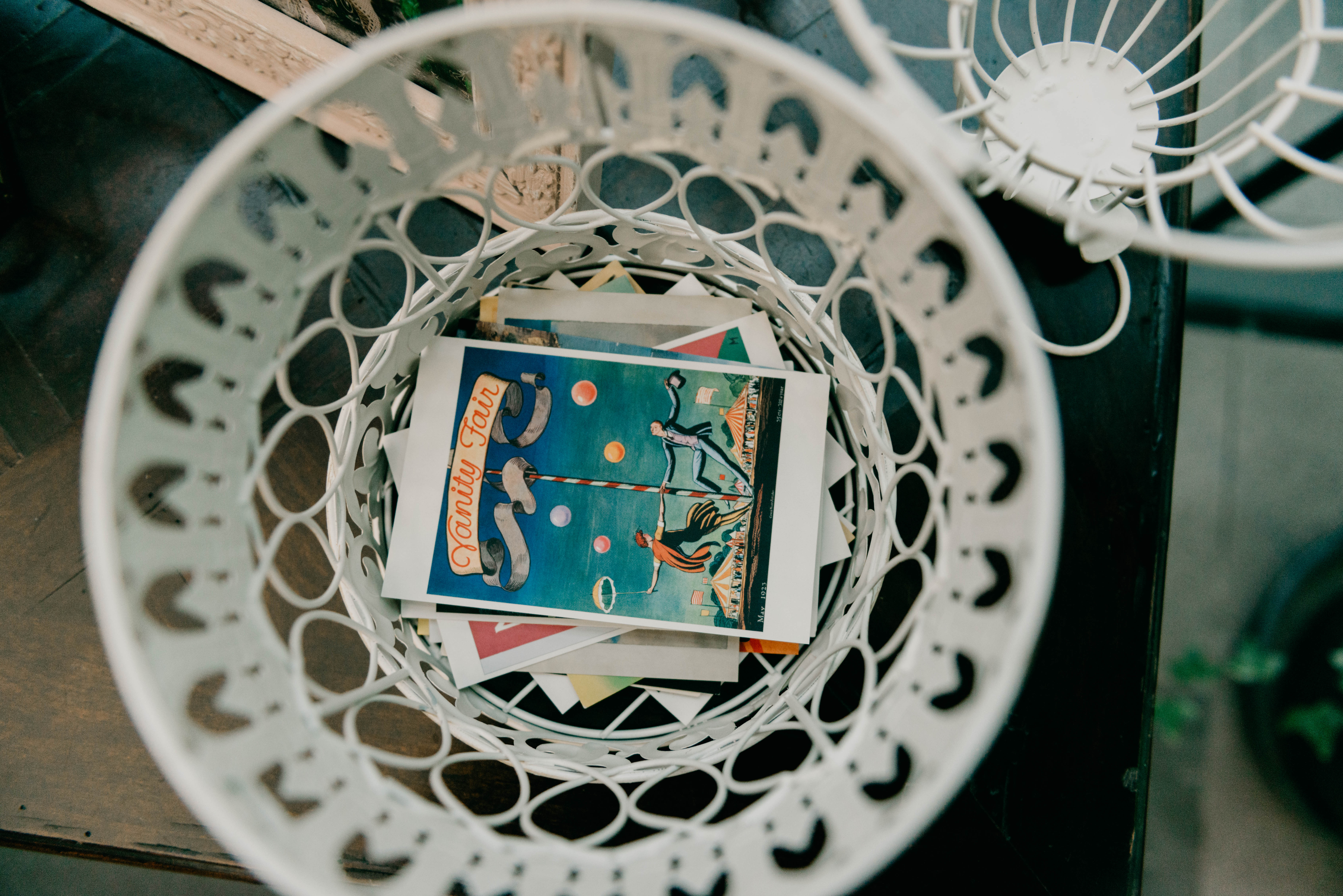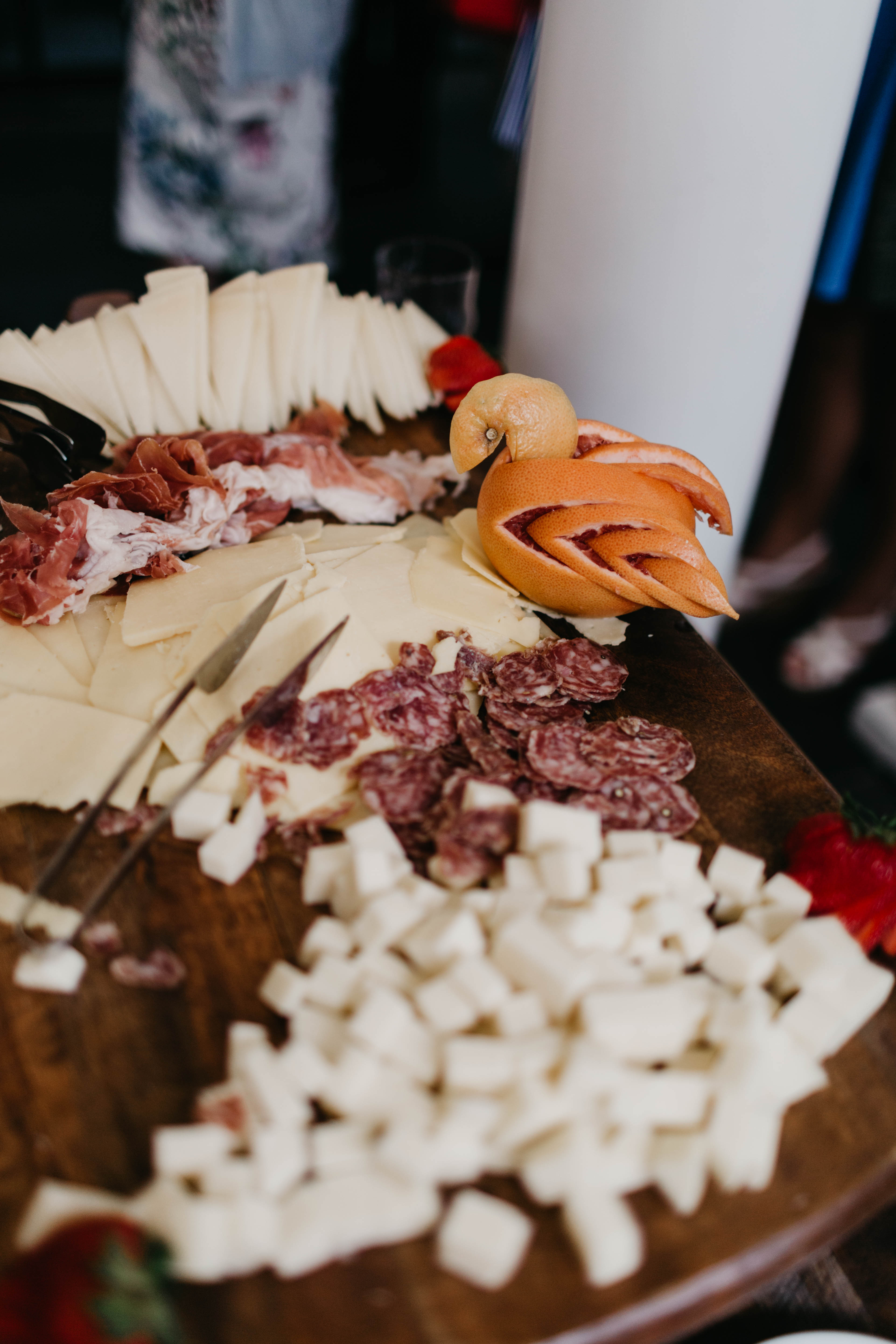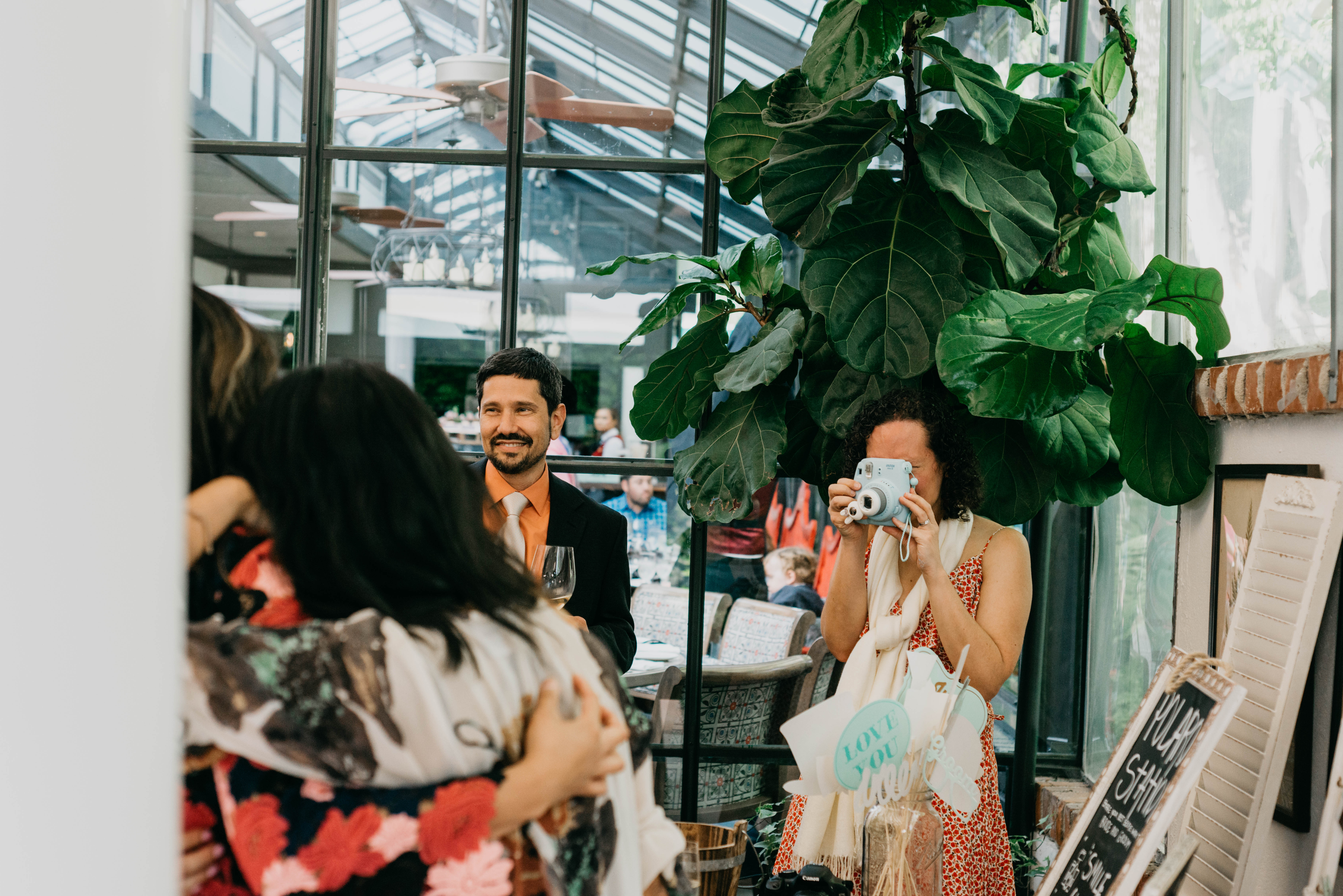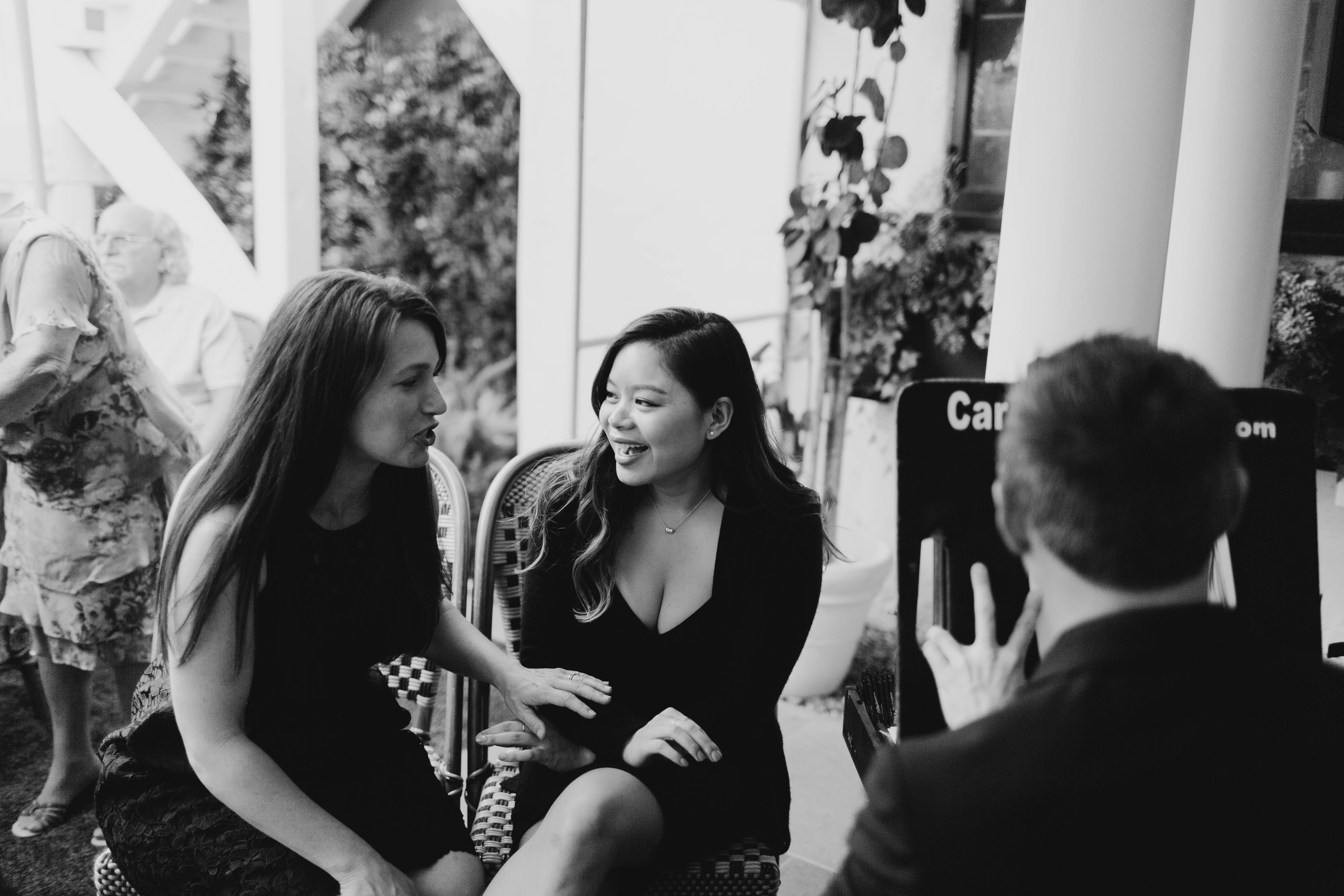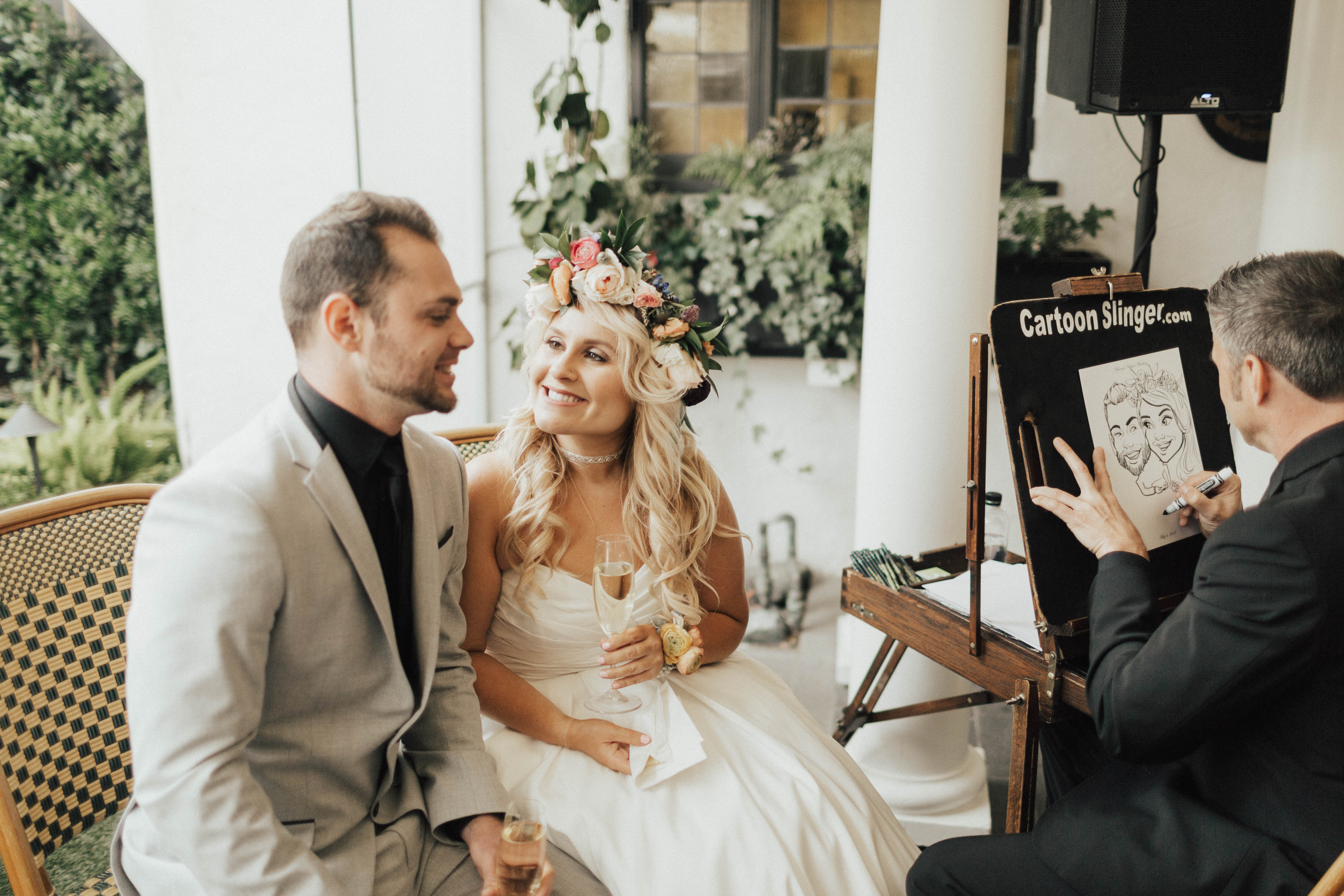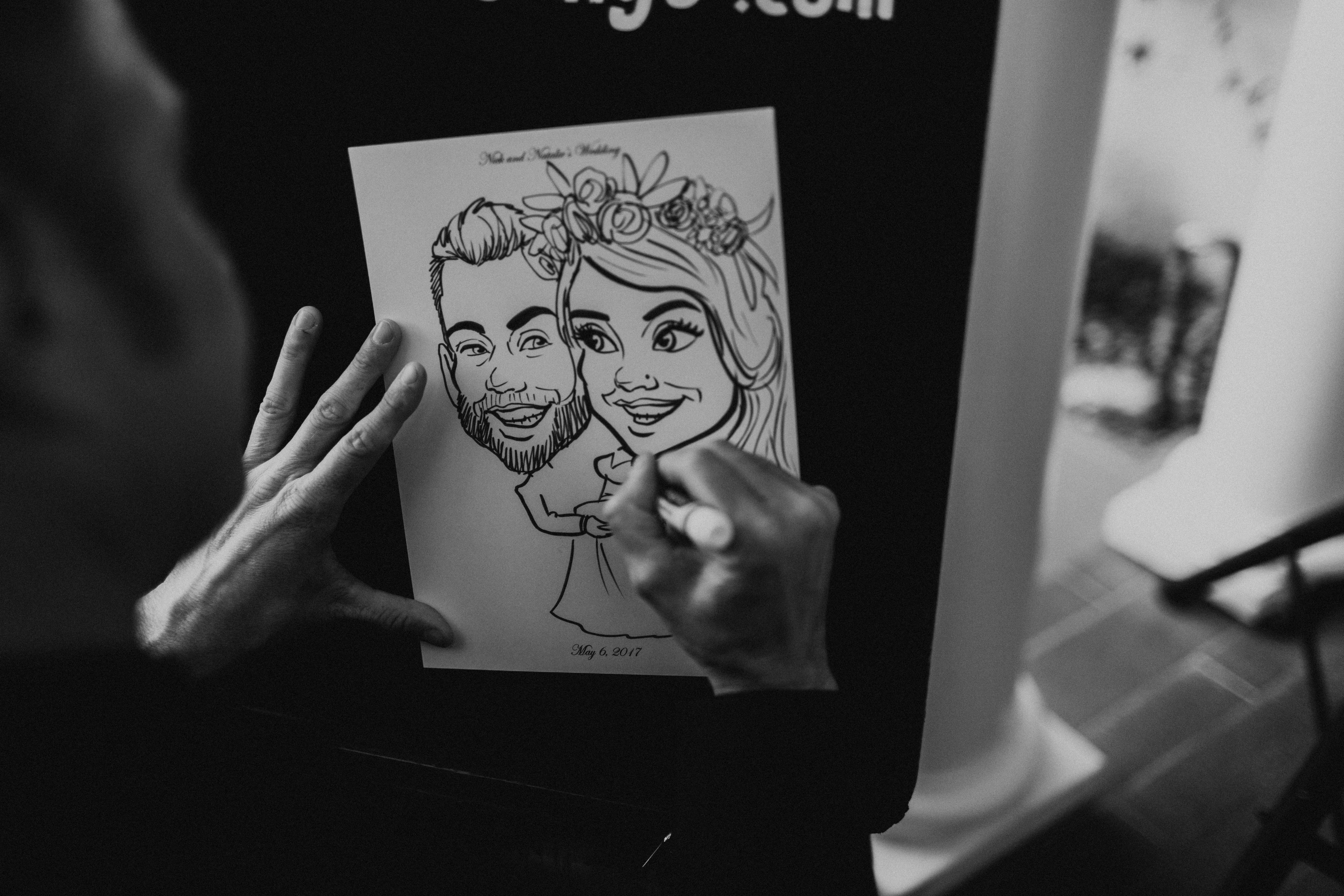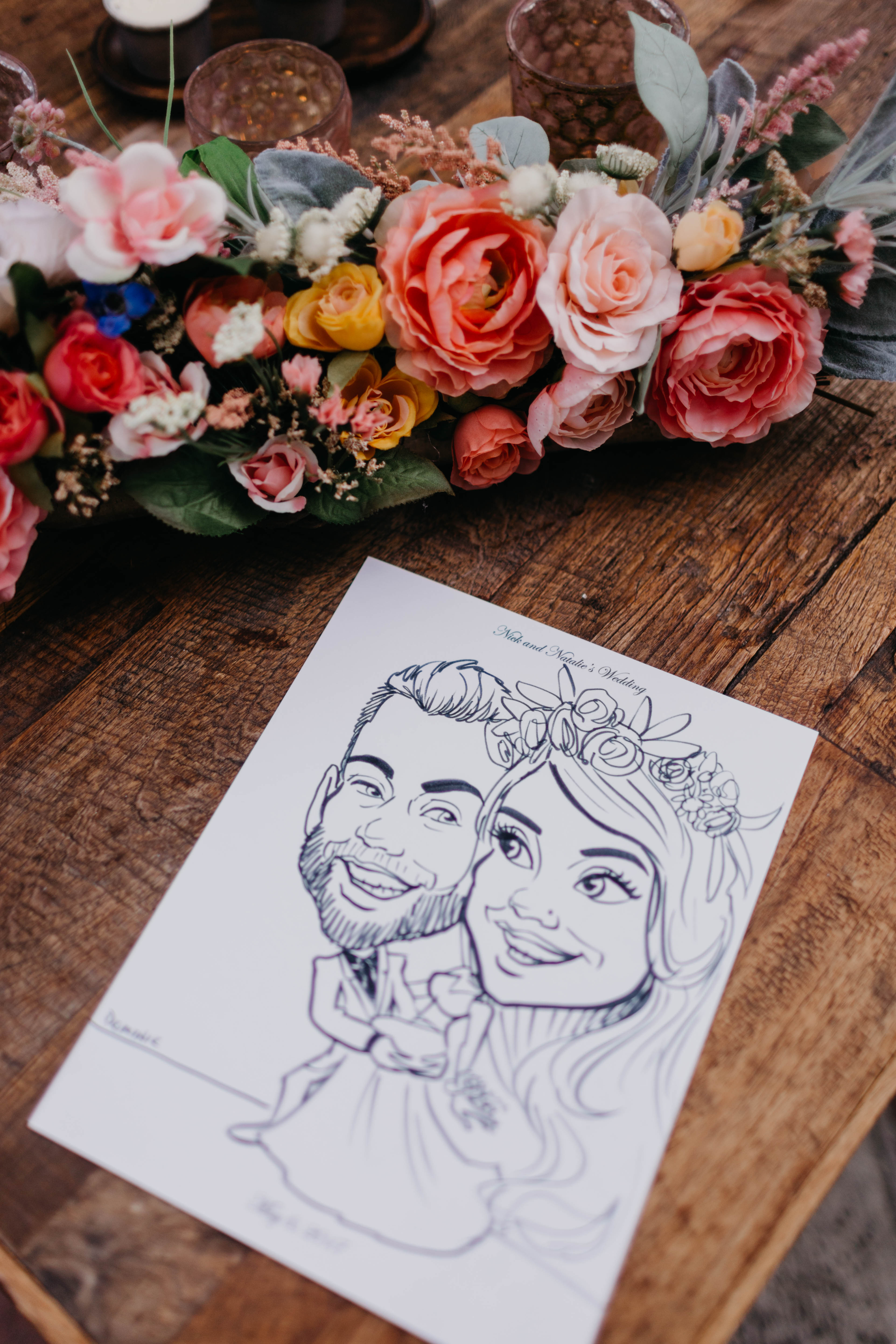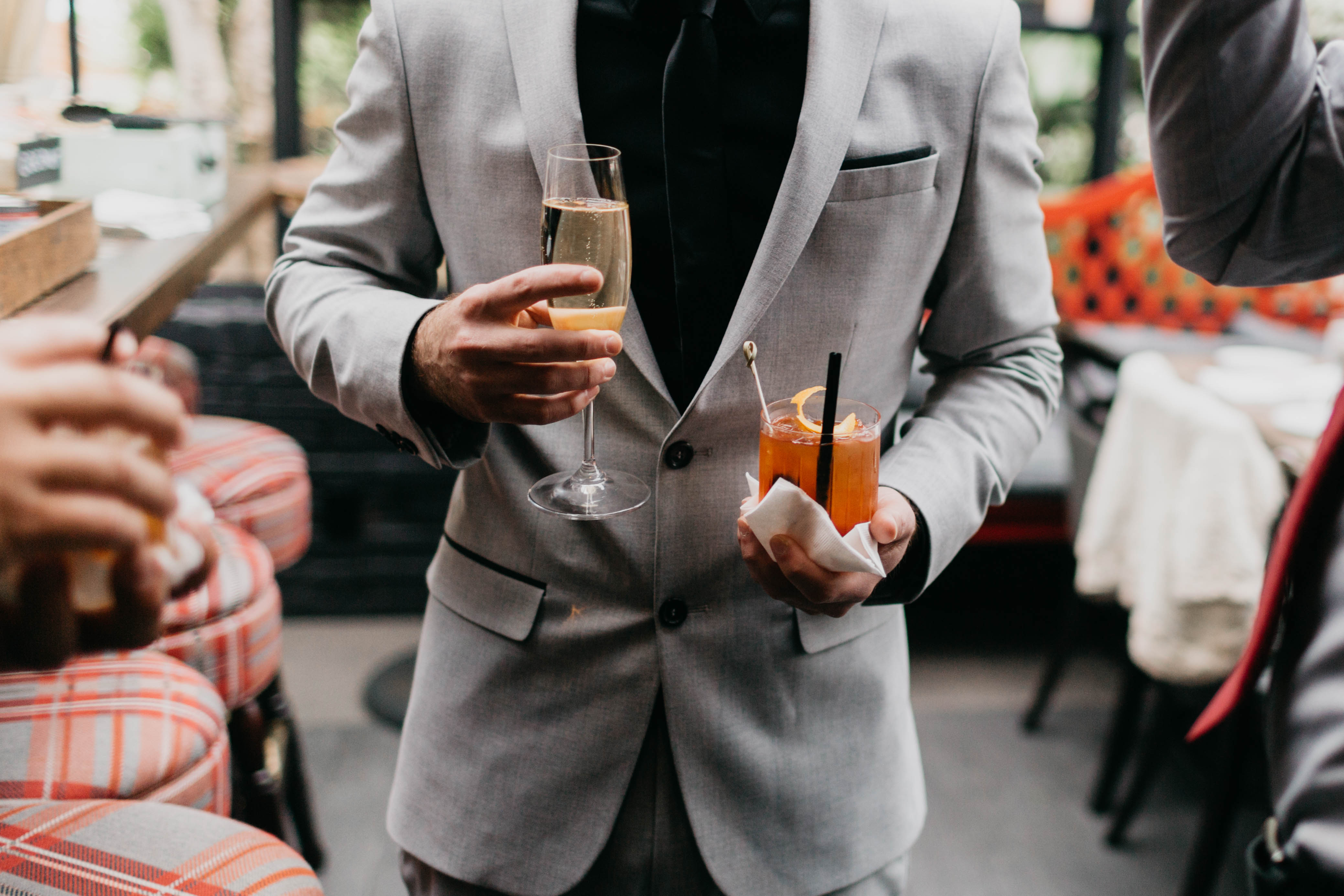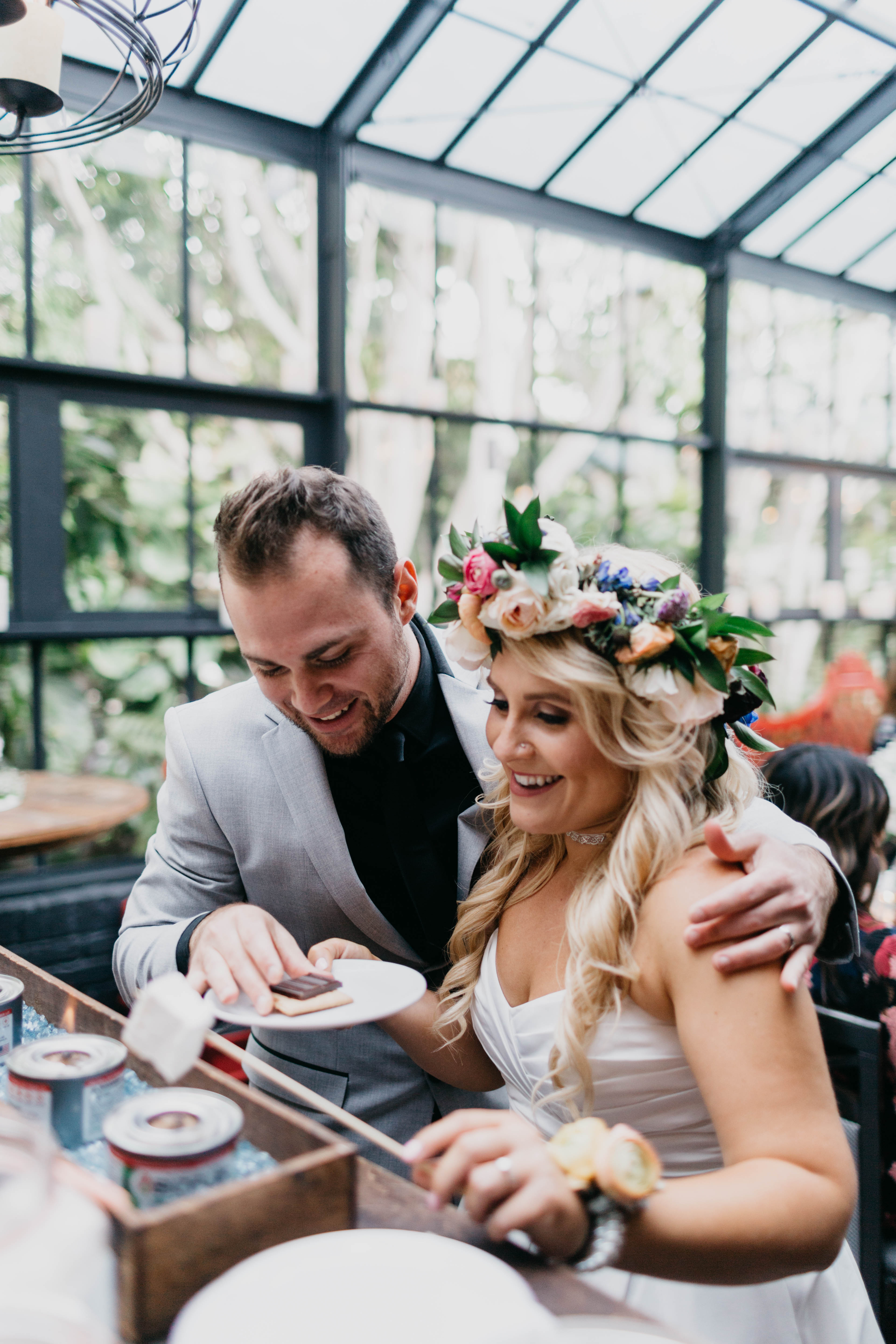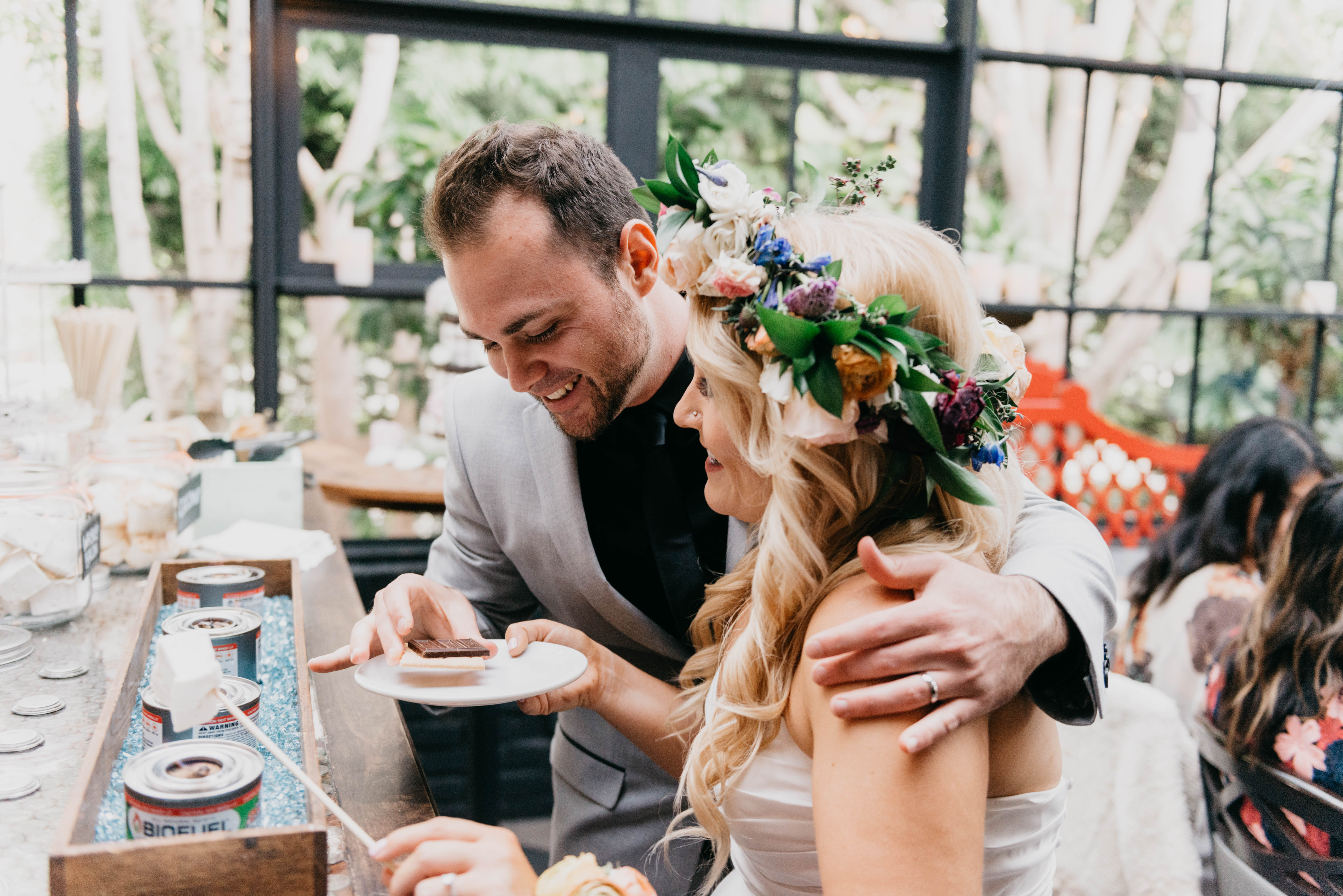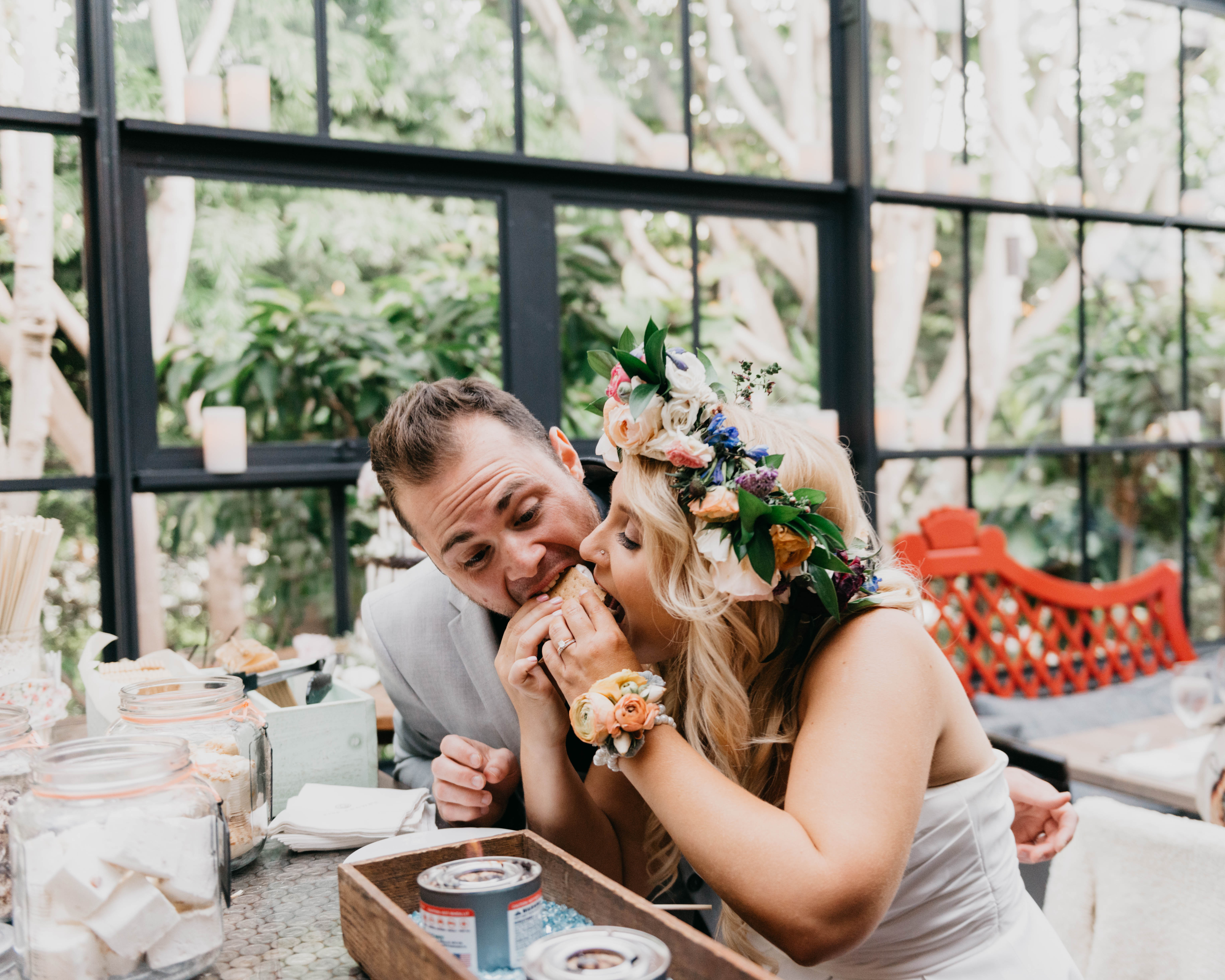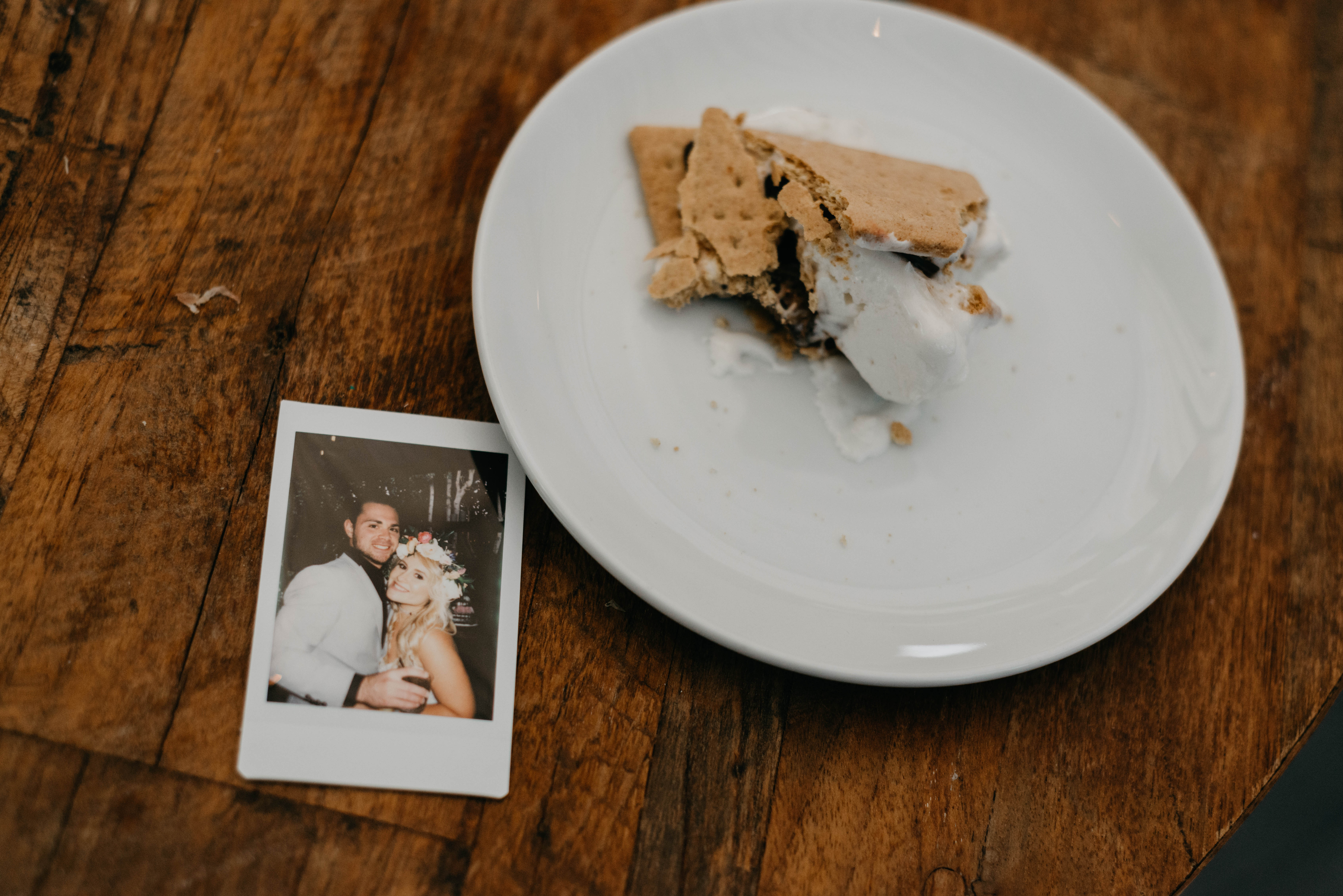 I absolutely love it when the couple is willing to sneak away for some twilight and sunset portraits.