When I was planning this engagement session I knew that Blythe and Bryan had a love of adventure and the great outdoors.  Since I am a sucker for an adventure and I love to really make engagement sessions special we drove about two hours outside of San Diego to find these stunning Sand Dunes in Glamis for them.
The dunes turn a beautiful golden hue when the sunset lights them up. During the sunset, the colors of the sky are so blue and pink.  It gets so dark at night there you can so clearly see the stars. This place reminded me of when I used to live in Tucson Arizona.
There is little to no cell service.  We got a little lost and almost missed the sunset.  I also actually ended up getting sick from food I ate out there, but it was all worth it for the adventure.  If life and love weren't a little messy then it wouldn't be very much fun.
Blythe & Bryan have the most adventurous and wild love. They are wild at heart but so grounded at the same time.  They are both so kind and they share such a deep and profound love.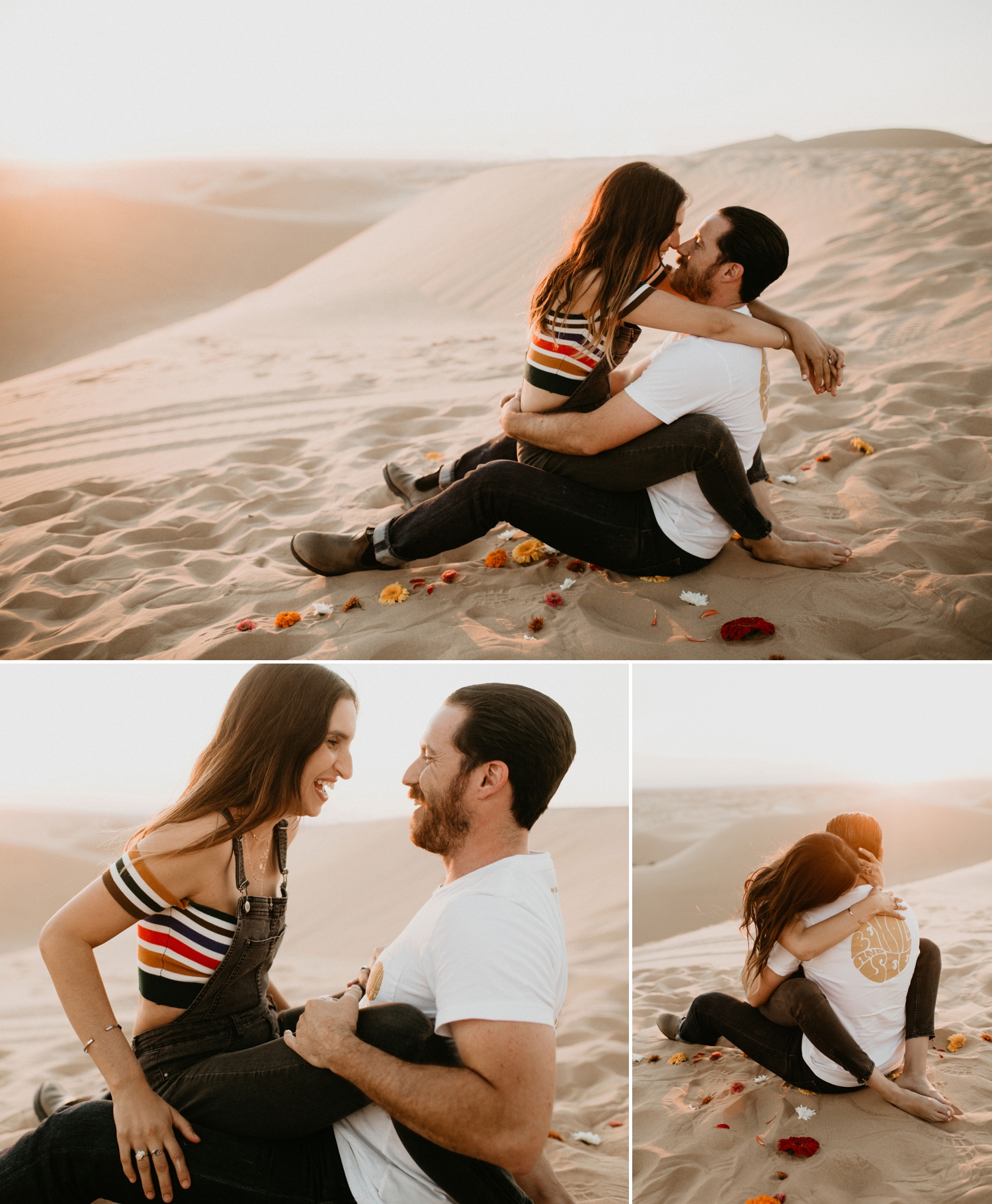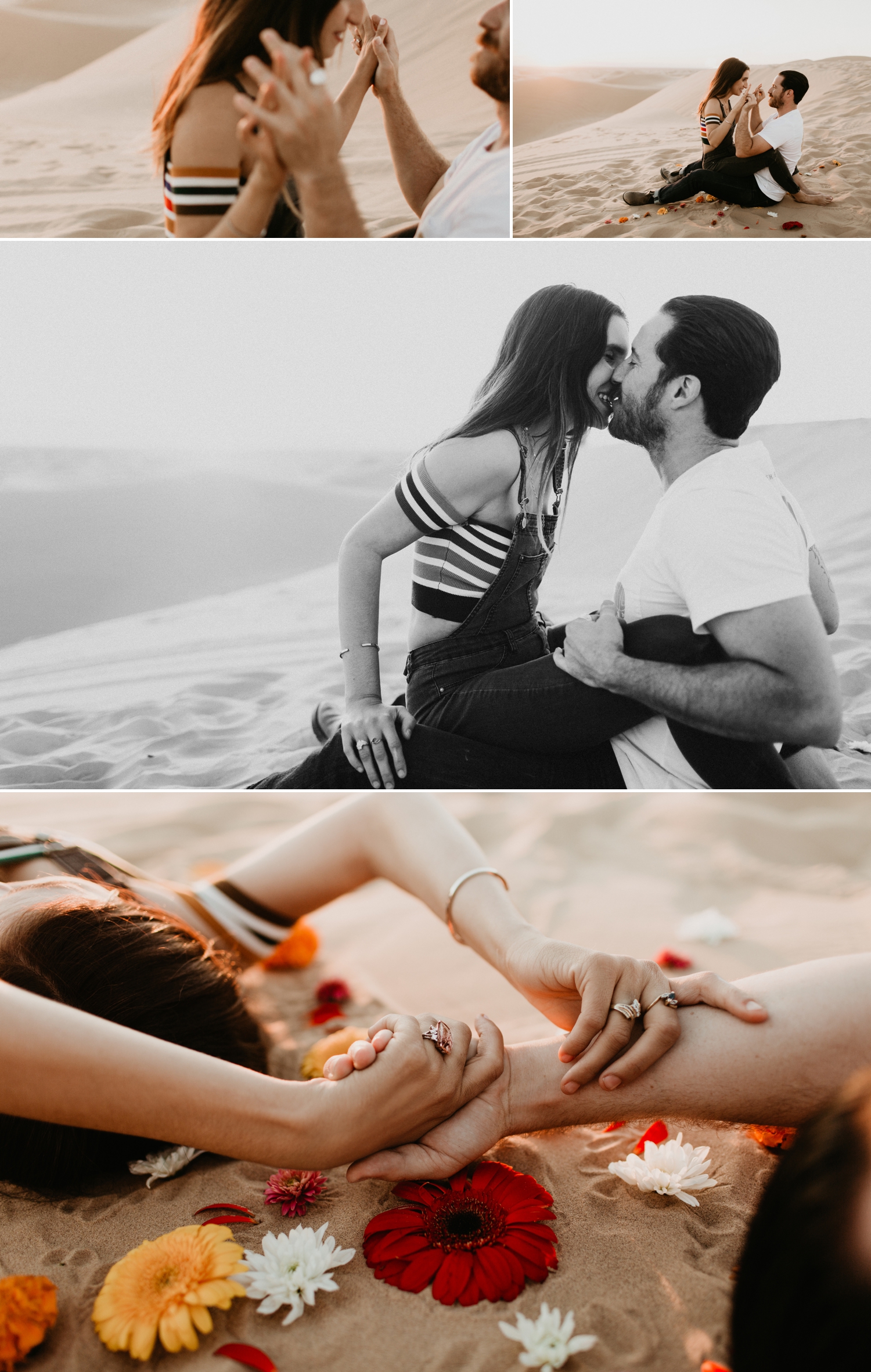 Bryan custom designed this ring for her with one of the most beautiful stones I have ever seen.   I love how unique it is because he found the stone himself and had it set in this dreamy design.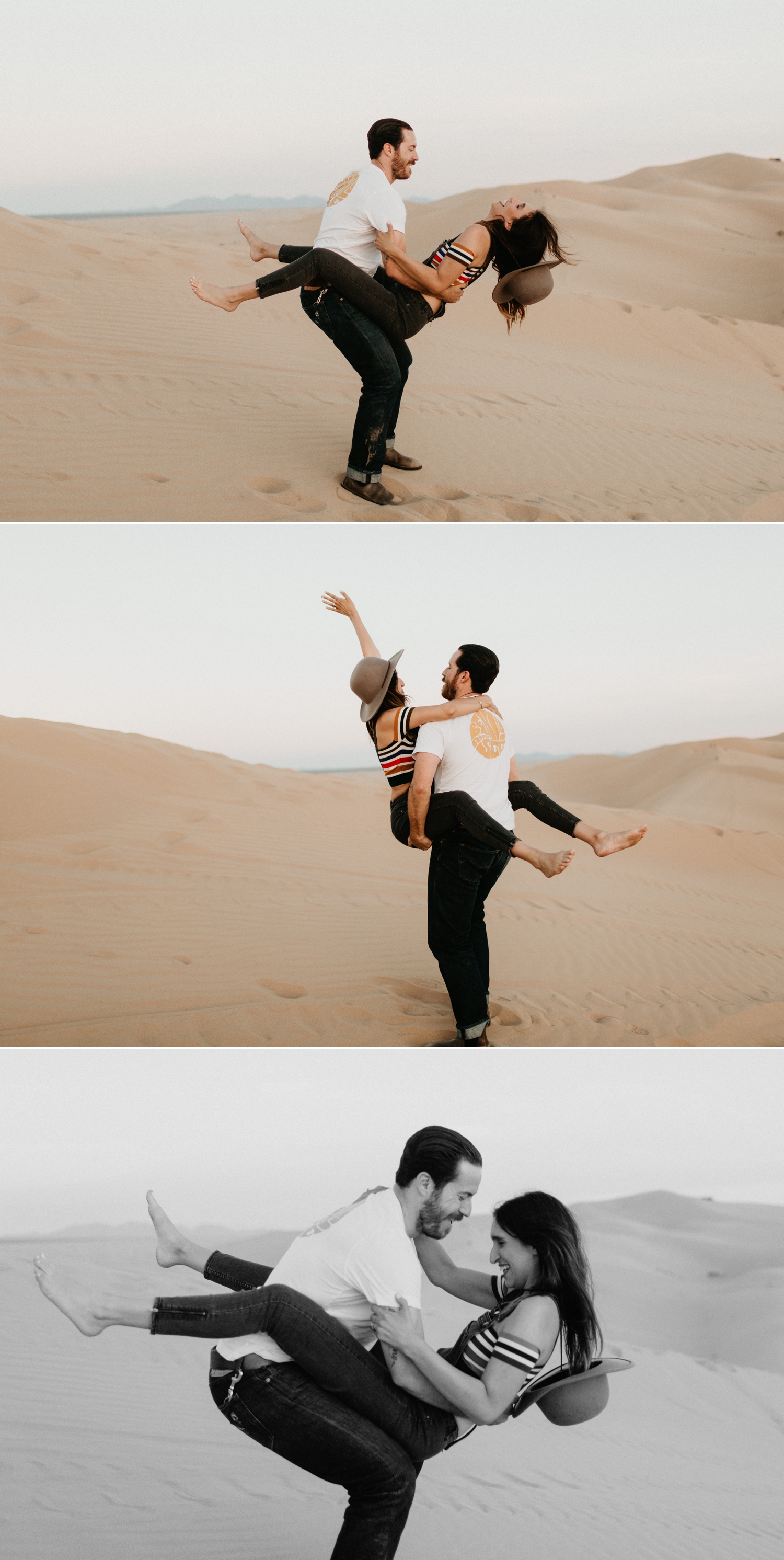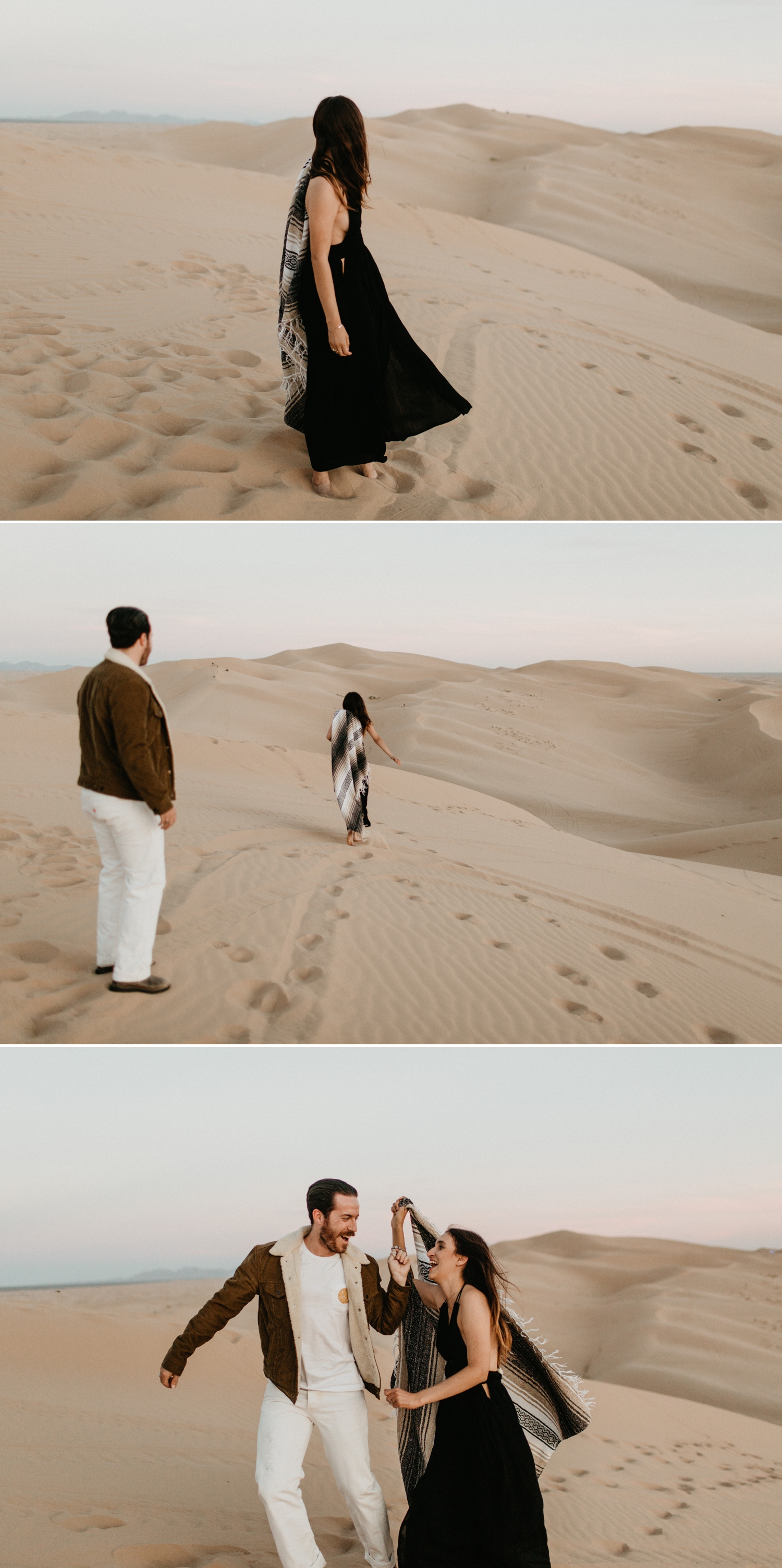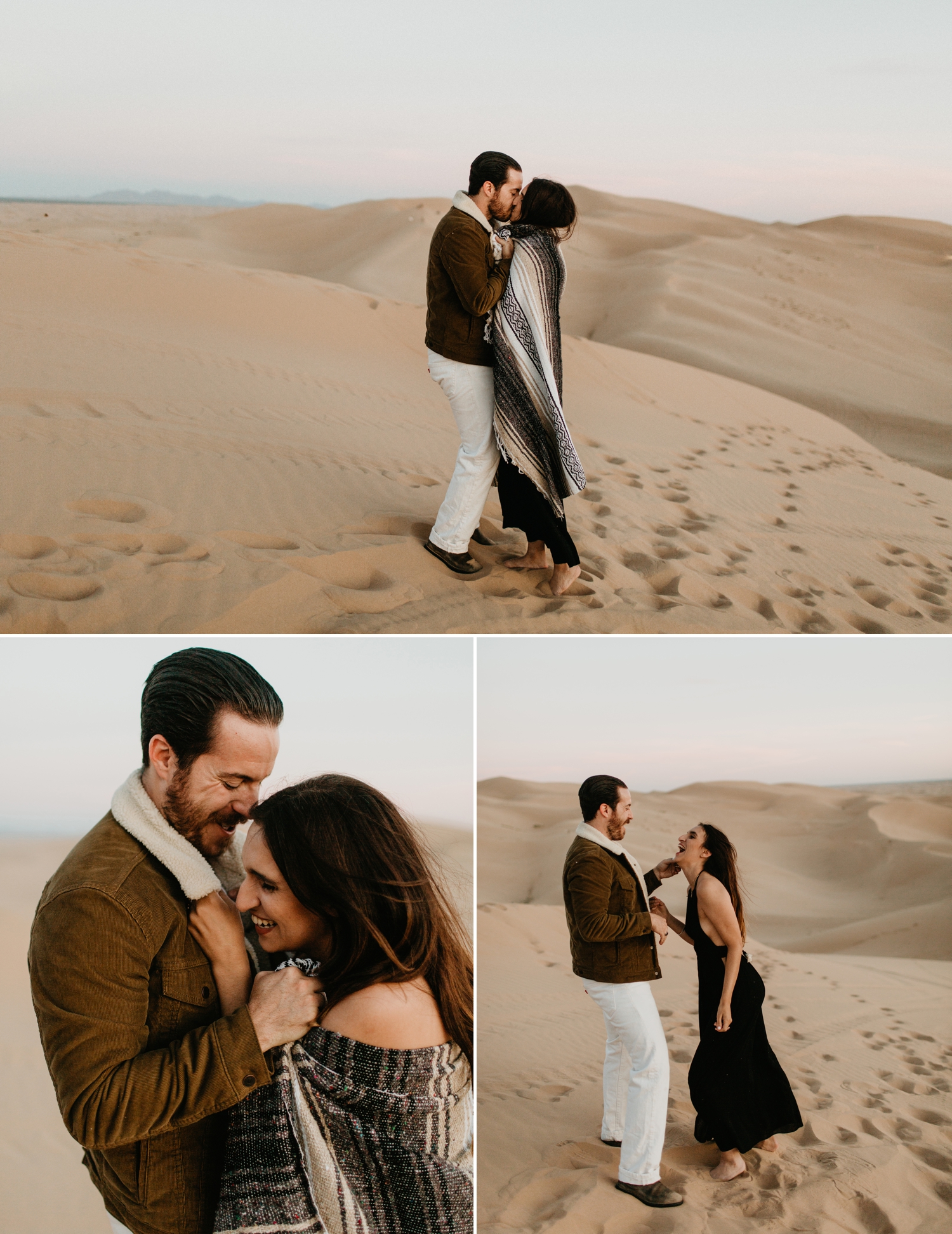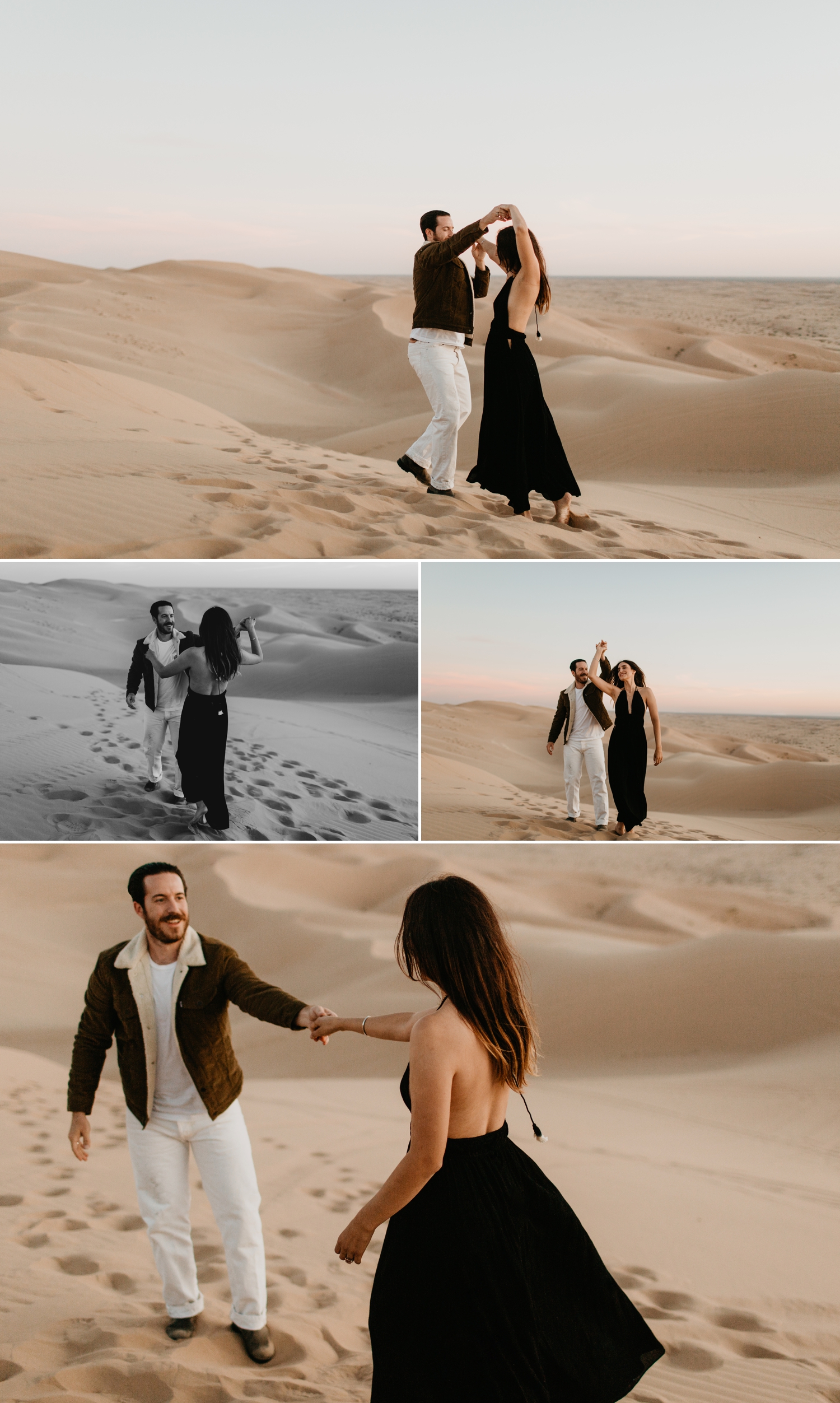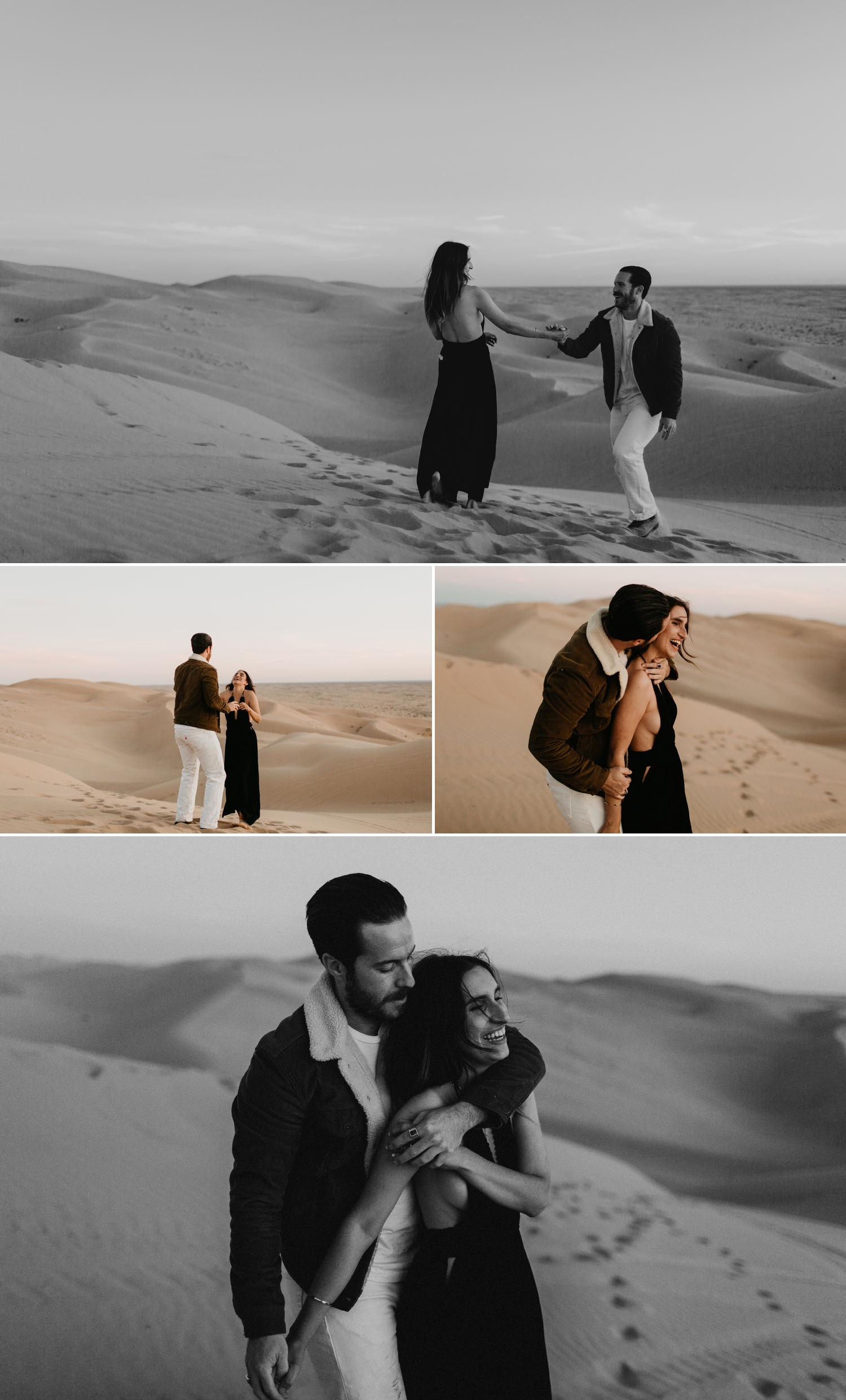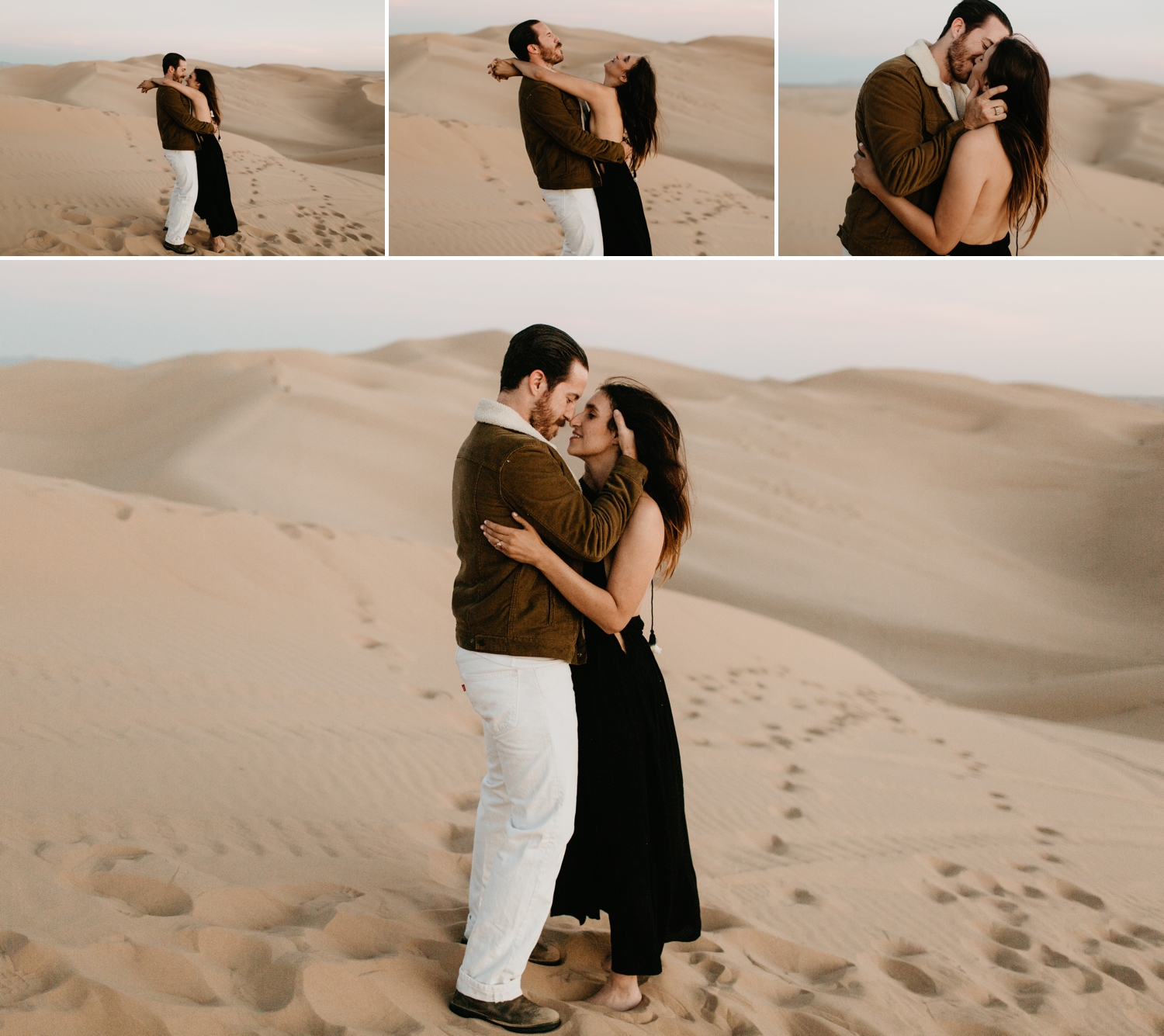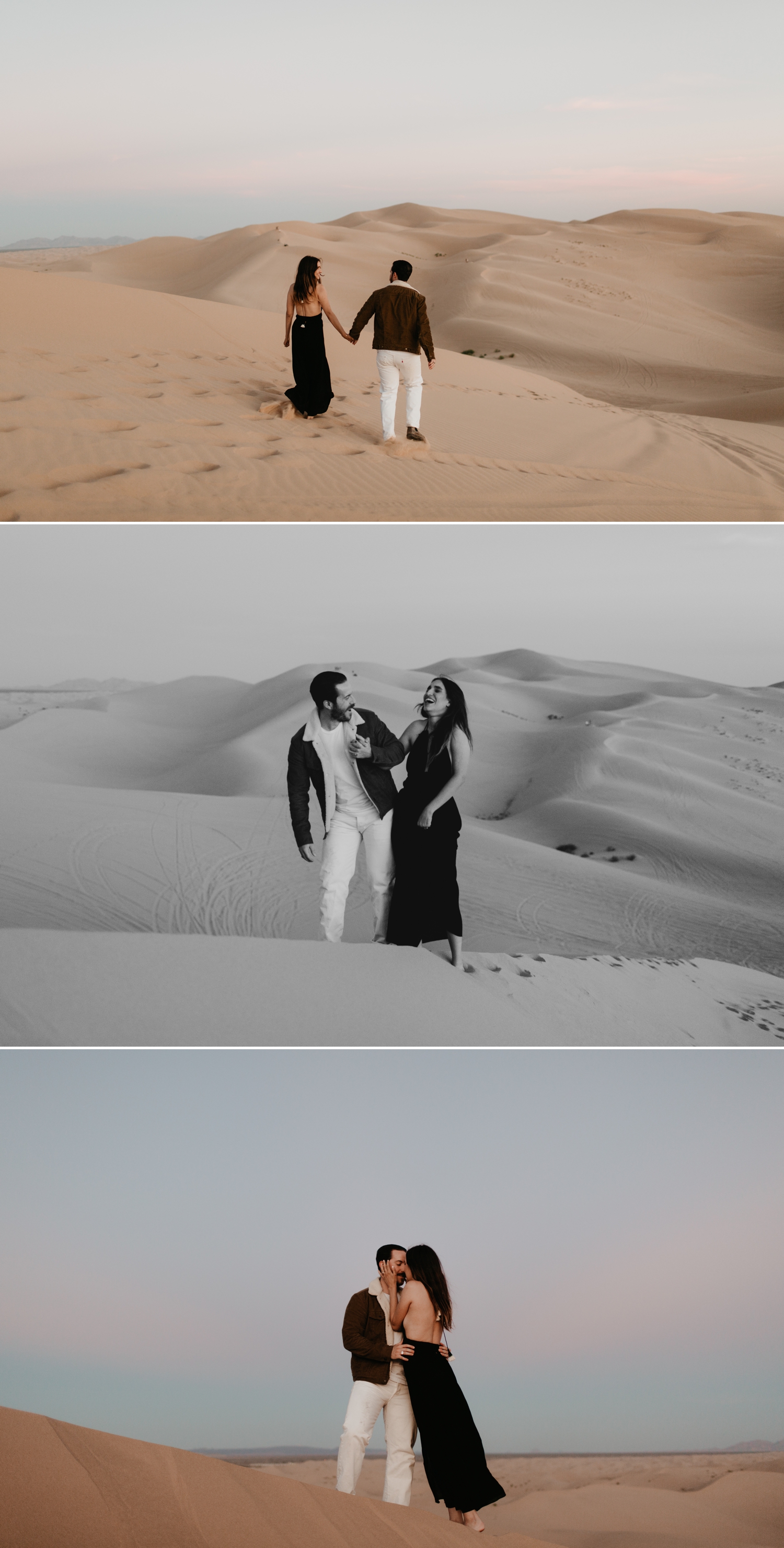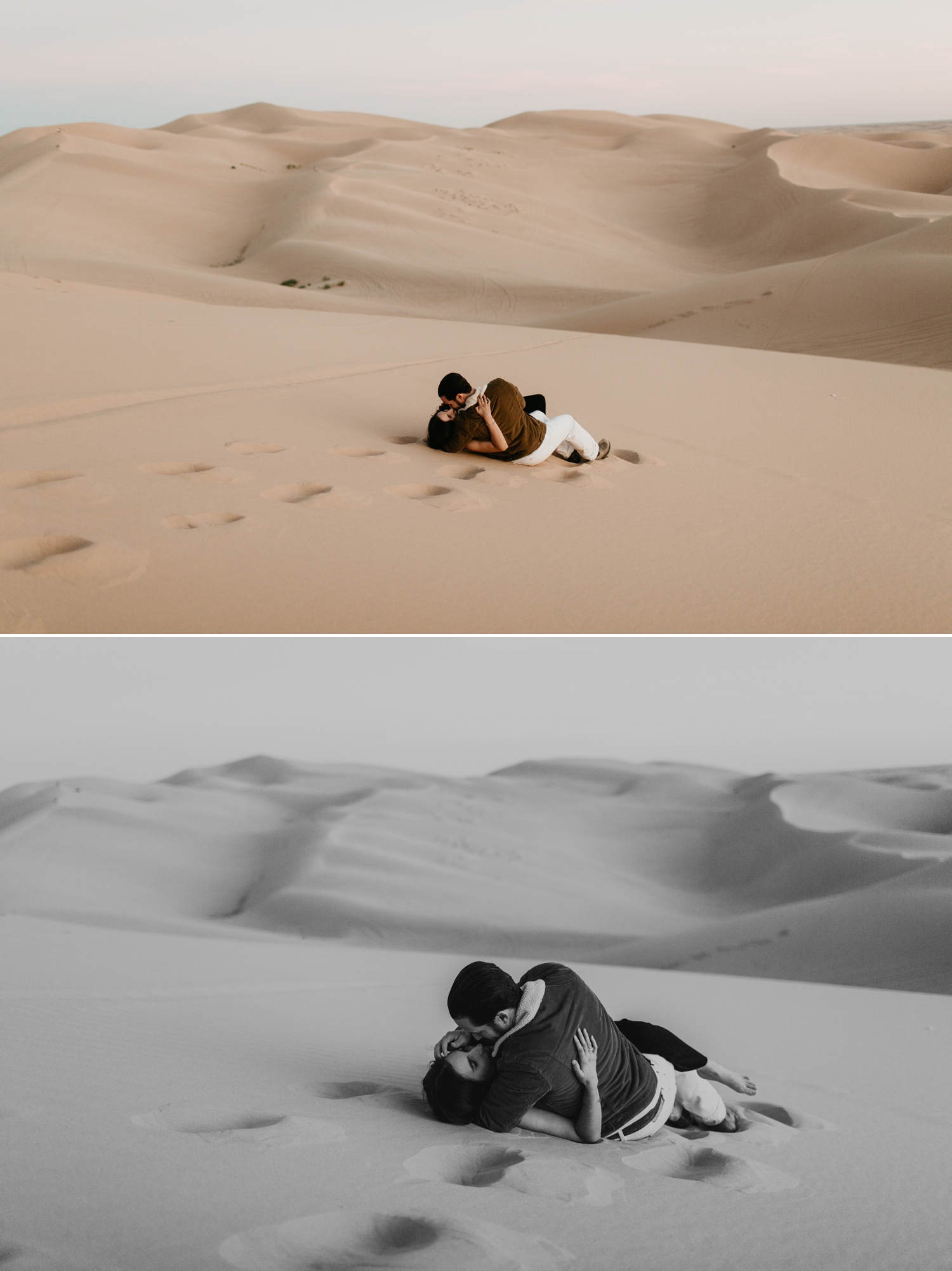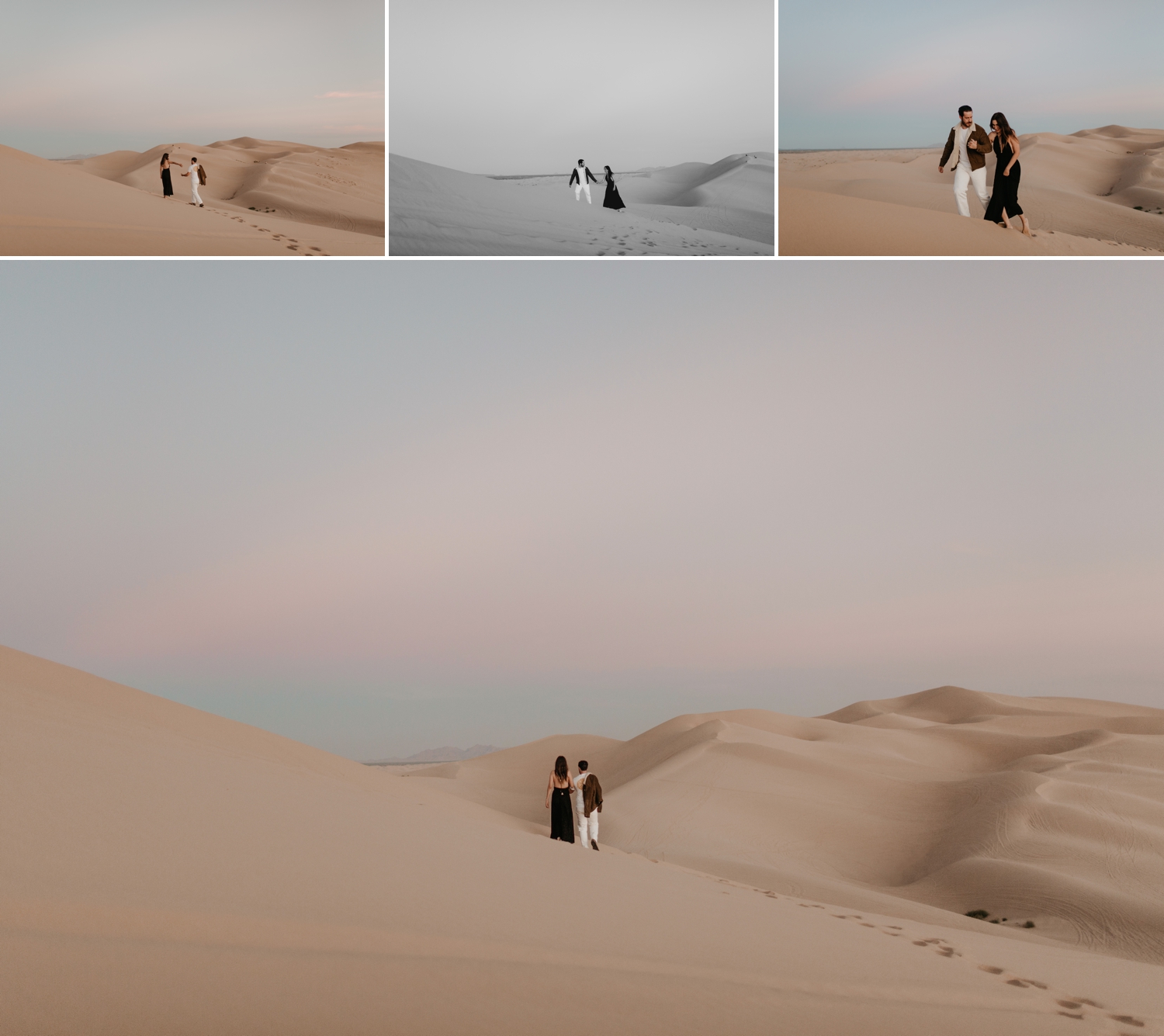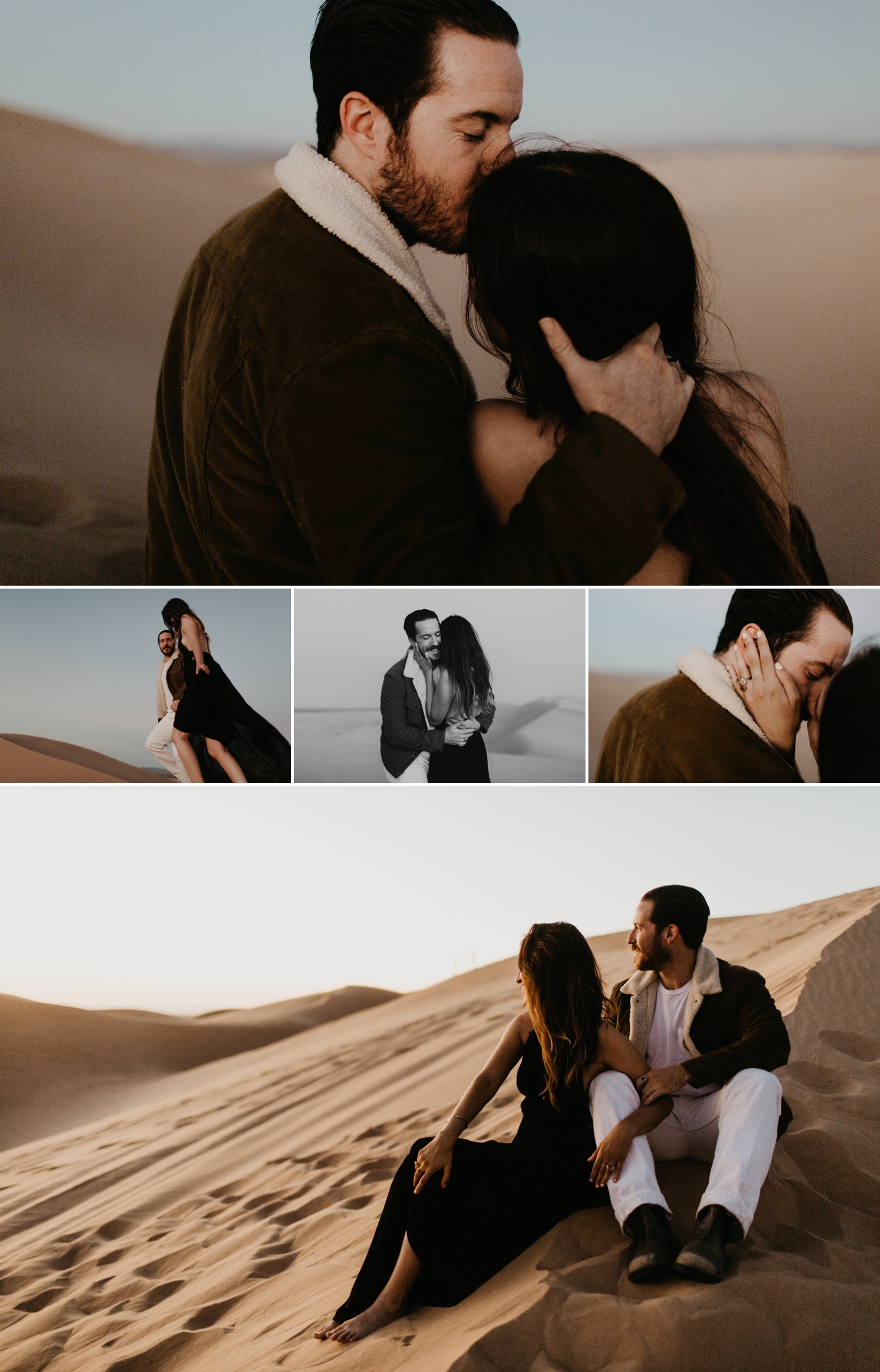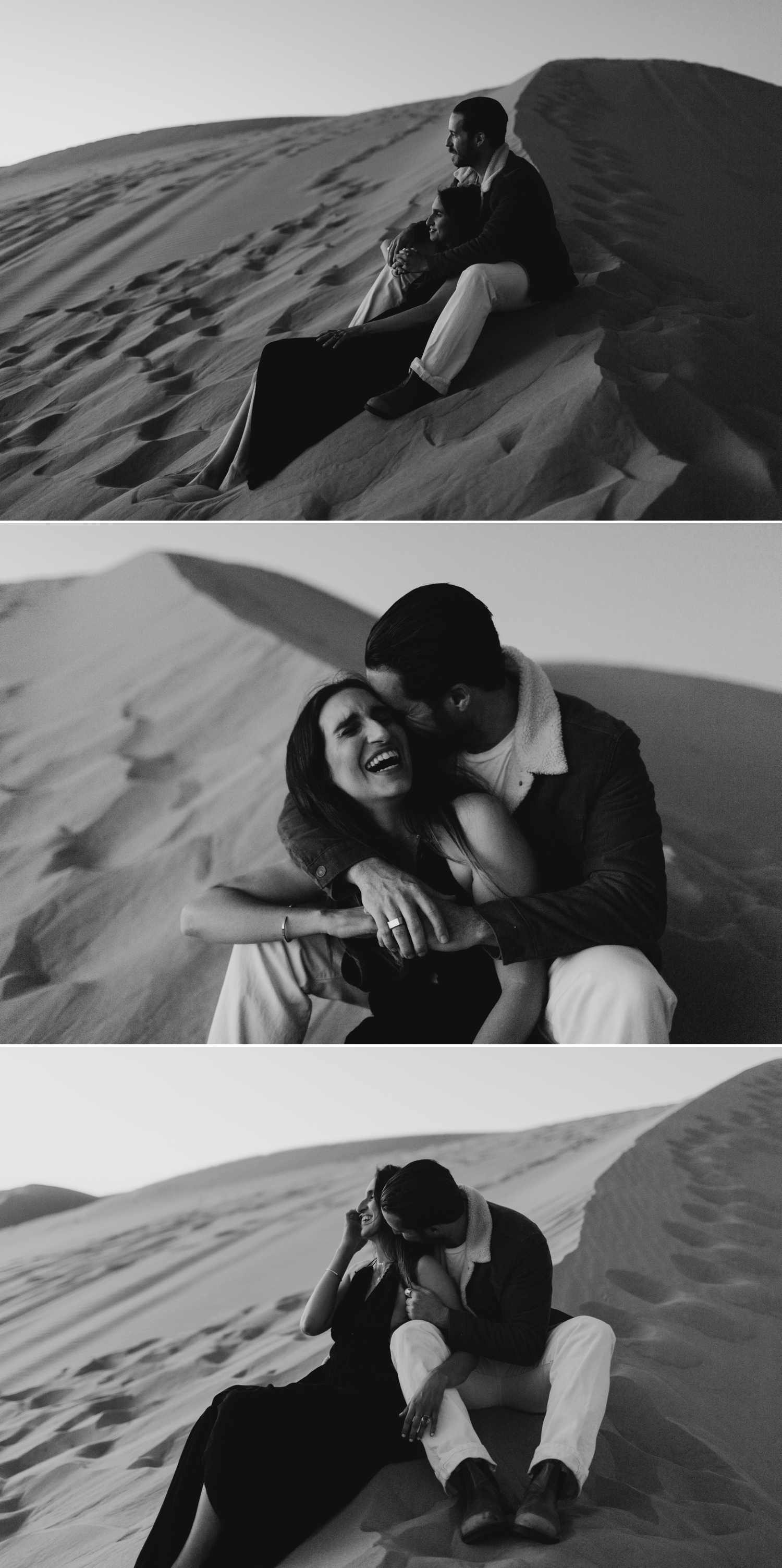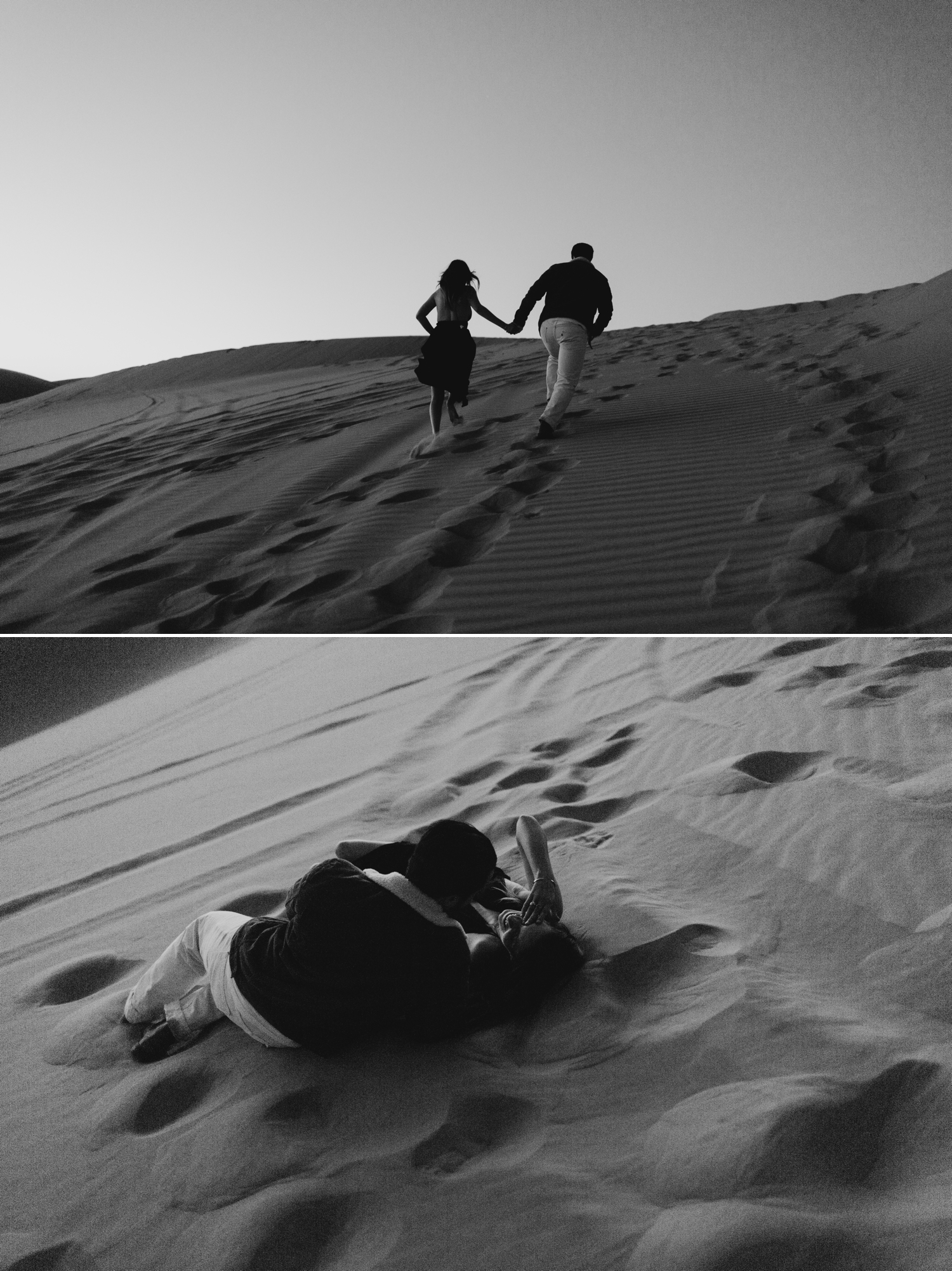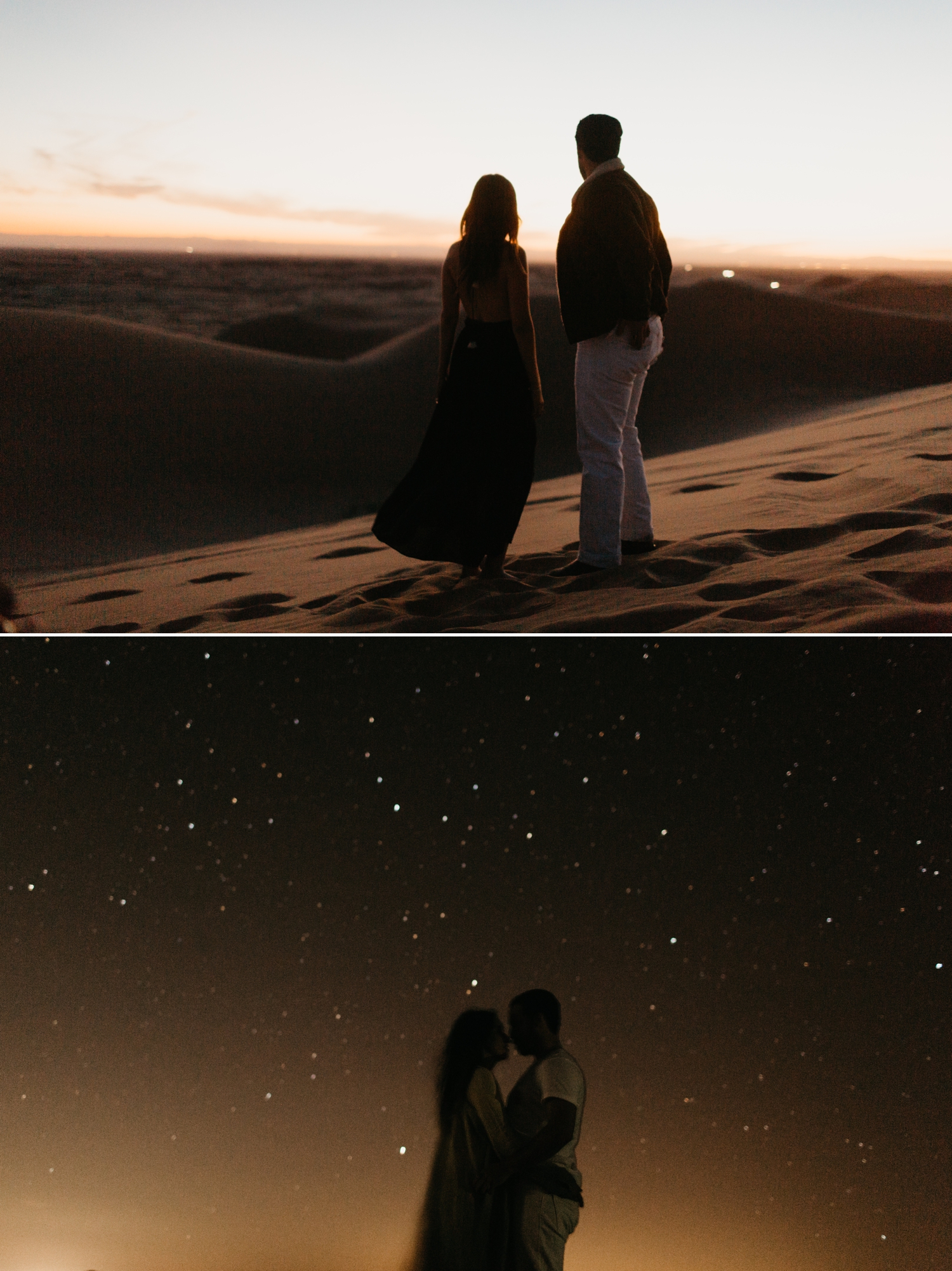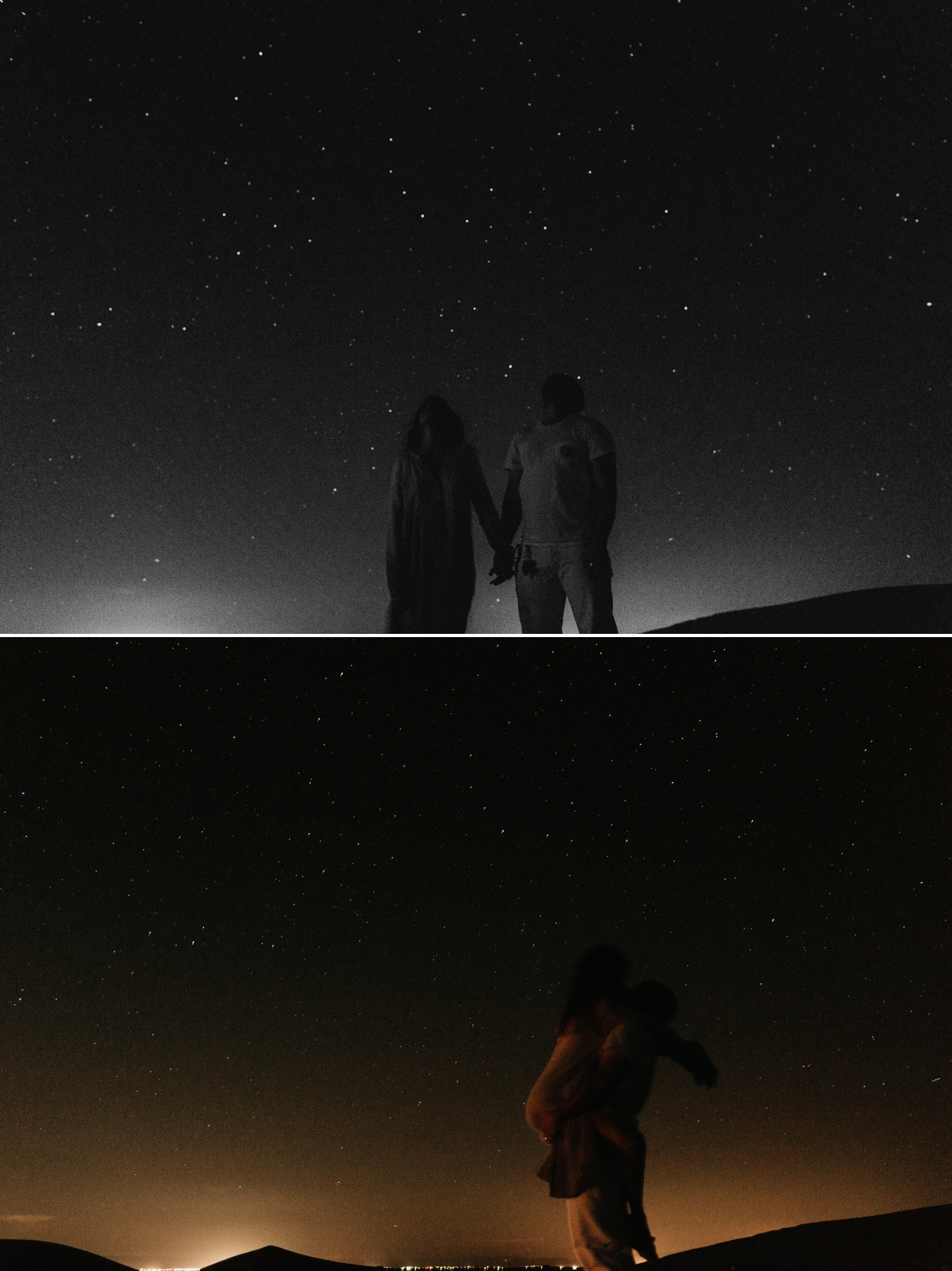 Blythe and Bryan own an outdoor lifestyle brand that sells the beautiful blankets like the one we used above, you can also find Bryans tee-shirt there!  Their company is called Behold n See.