A Northern CalifORNIA WEDDING AT YOKAYO RANCH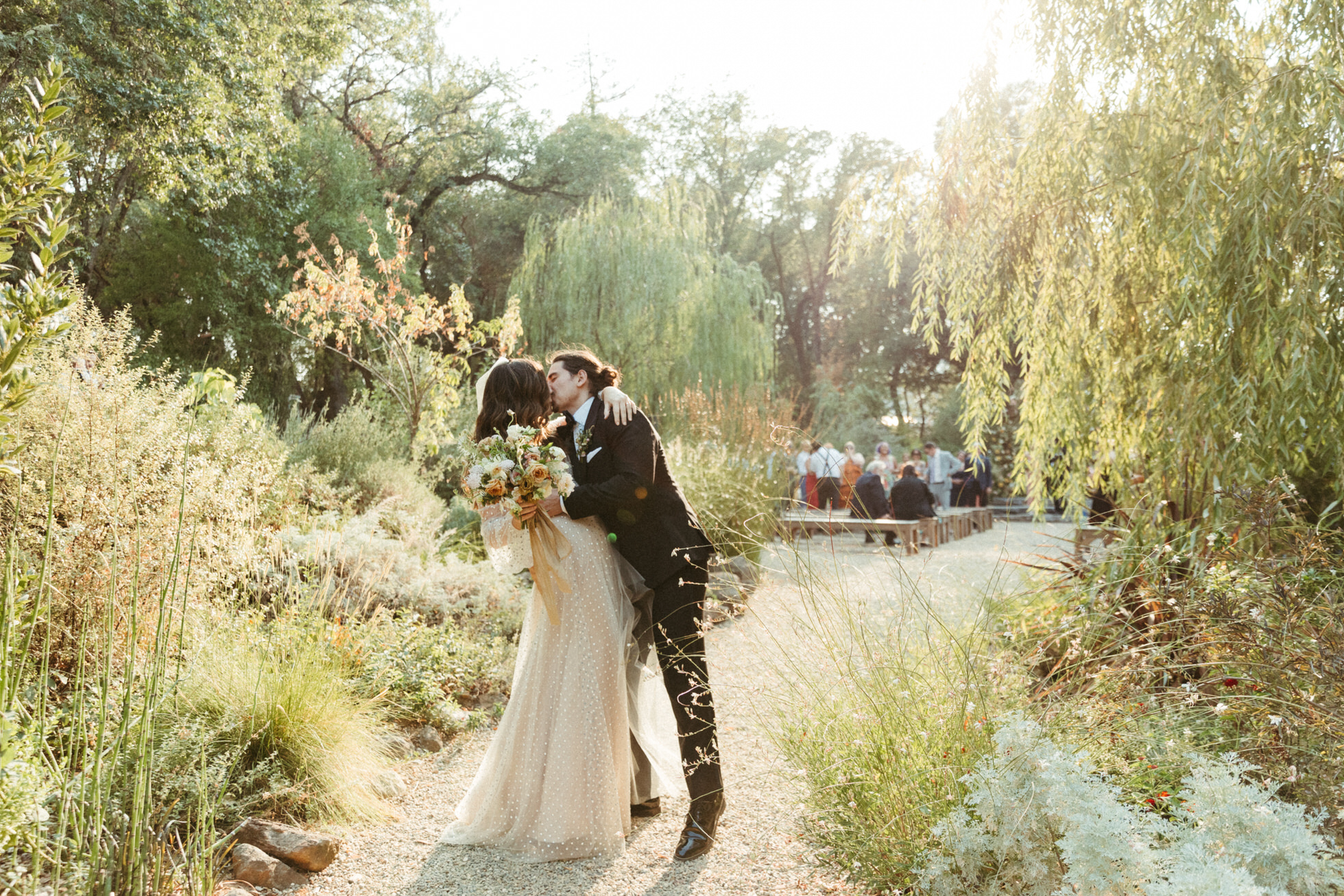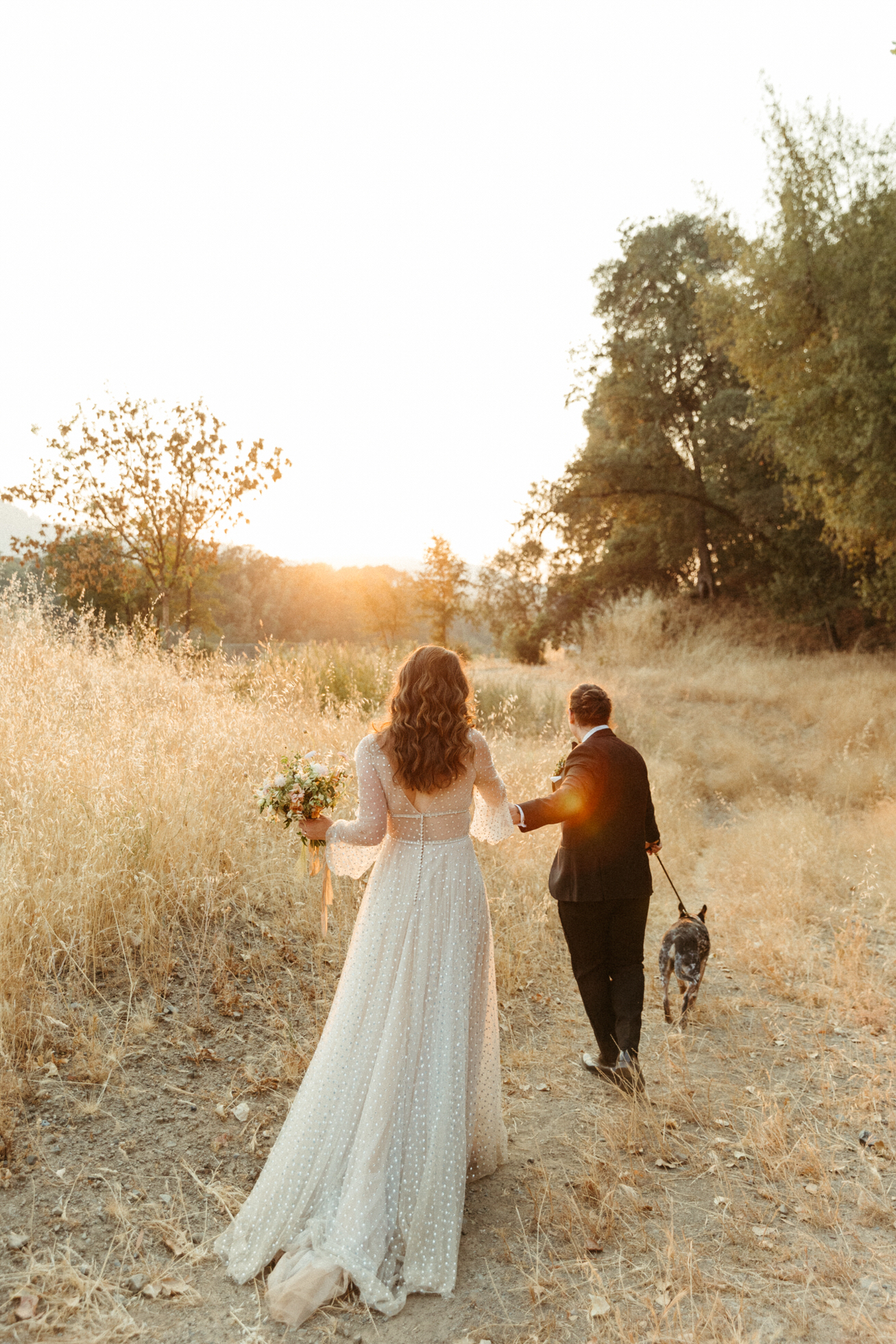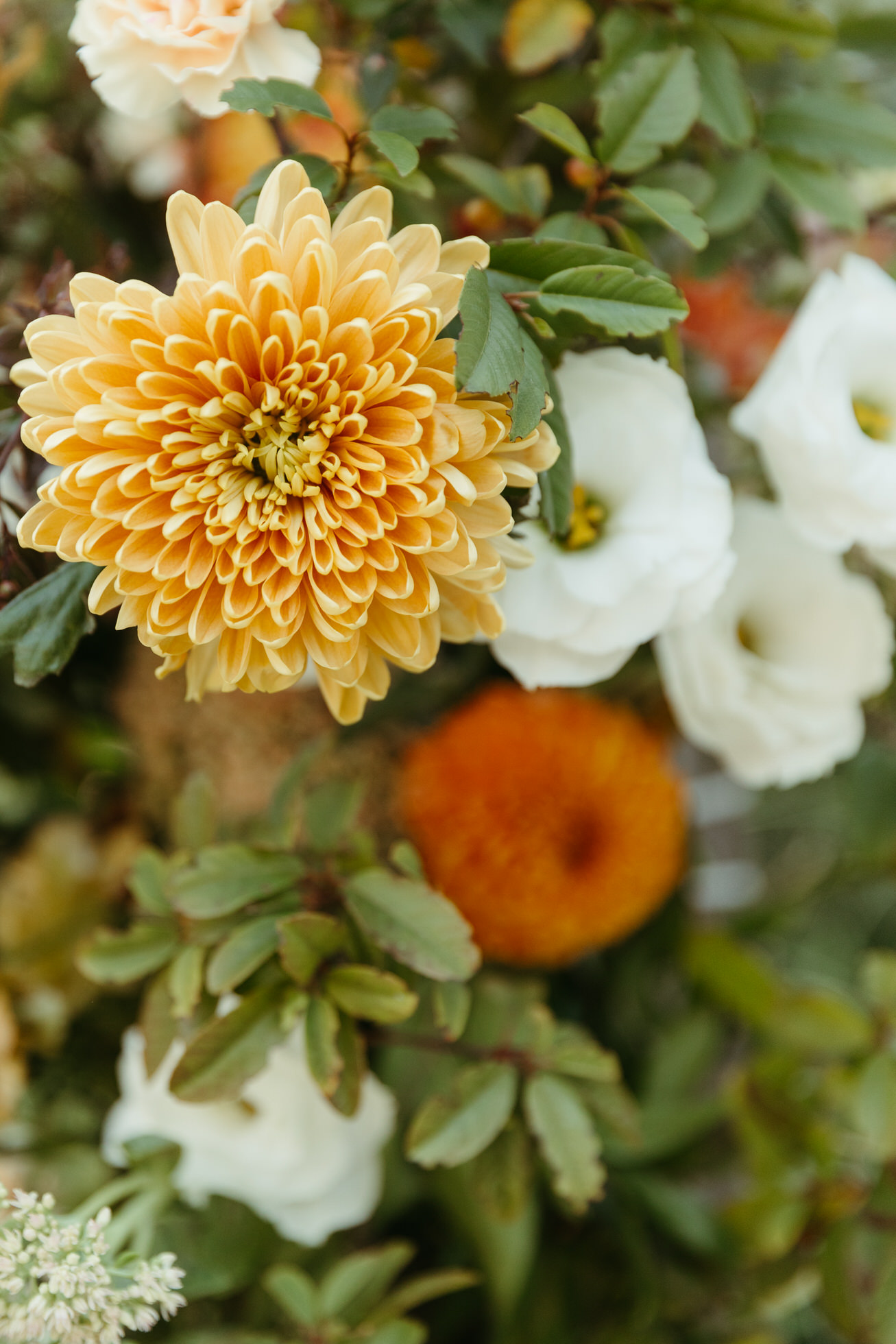 Allison & Tony curated a golden hour inspired wedding day filled with love by all of their favorite people. Every single detail was completely effortless and filled with so much heart.
A Garden Party Wedding in the rolling hills of Northern California
Yokayo Ranch is a beautiful wedding venue located in the heart of Northern California's wine country, surrounded by scenic vineyards.
The sun was shining brightly in the sky as guests arrived at the stunning outdoor wedding venue nestled in the rolling hills of Northern California. As guests arrived, they were greeted by the sight of the stunning main house, with its large wooden doors and sweeping porch. The happy couple exchanged vows under a lush floral arch, surrounded by towering trees and breathtaking views. Their dog, Finn, watched them exchange their sweet vows.
As the night falls, guests can dance the night away under the twinkling lights of the dance floor, sipping on local wines and enjoying delicious farm-to-table Paella. The atmosphere is electric, with laughter and joy filling the air. The joyous energy of the day was infectious, and it was clear that this wedding at Yokayo Ranch would be remembered as a truly special and unforgettable event in the hearts of all those in attendance.
Paella, Local Wine, & a grand Old Time