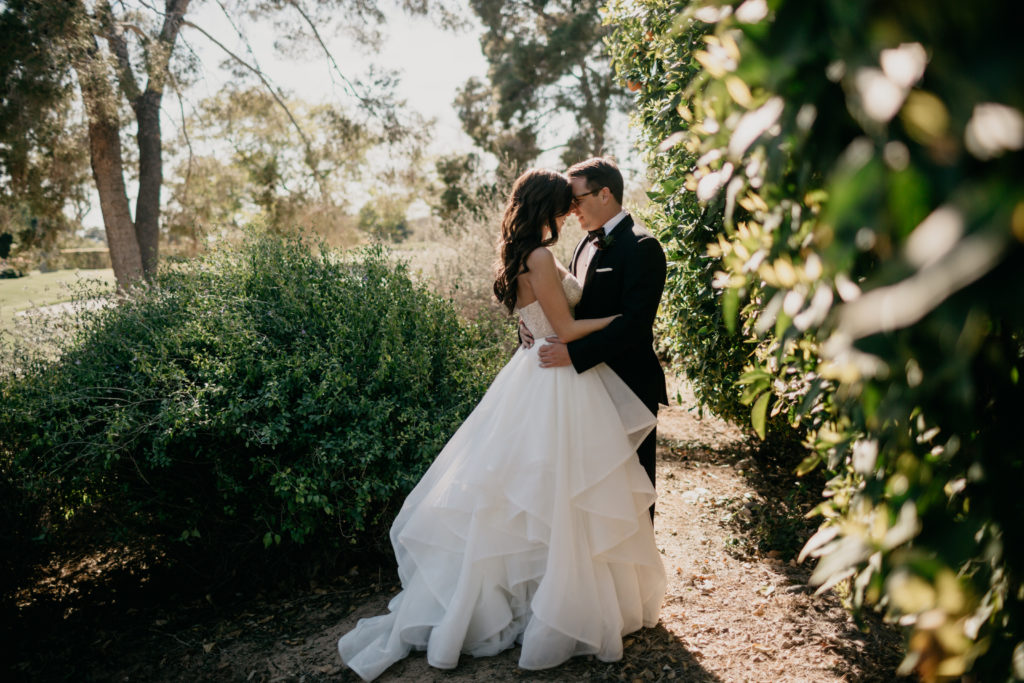 Kristen met Anthony as a sophomore in high school. Her best friend and his best friend were dating and you know how the story goes.  He was kind, he made her laugh, and little did she know, he would be her husband. Since that moment, through high school, college, and young adulthood, they have been inseparable.  I was lucky enough to meet Kristen in college, and she introduced me to her sweet Anthony.  I have always thought of them to be one of the most effortlessly perfect couples because they have a really good connection and both push each other to be better people.  So, when they asked me to photograph their wedding I was ecstatic.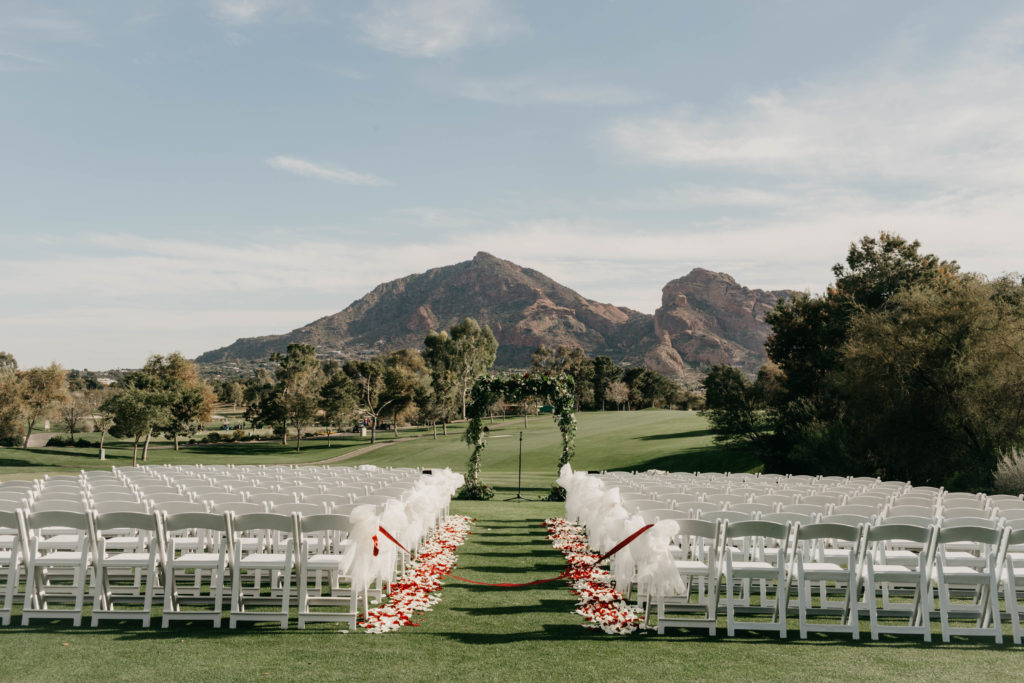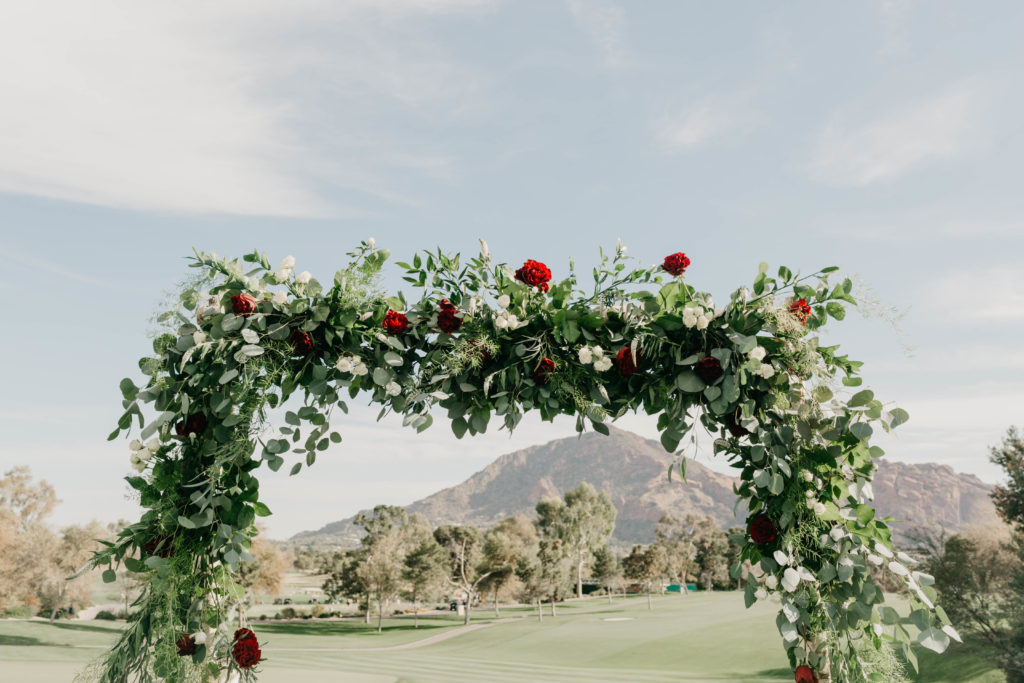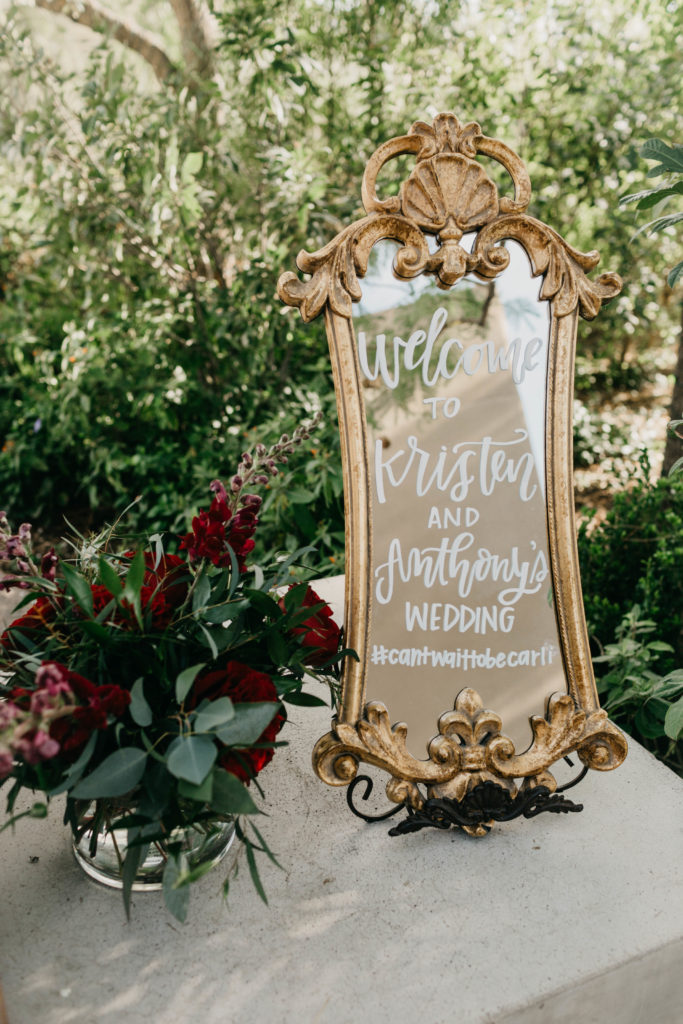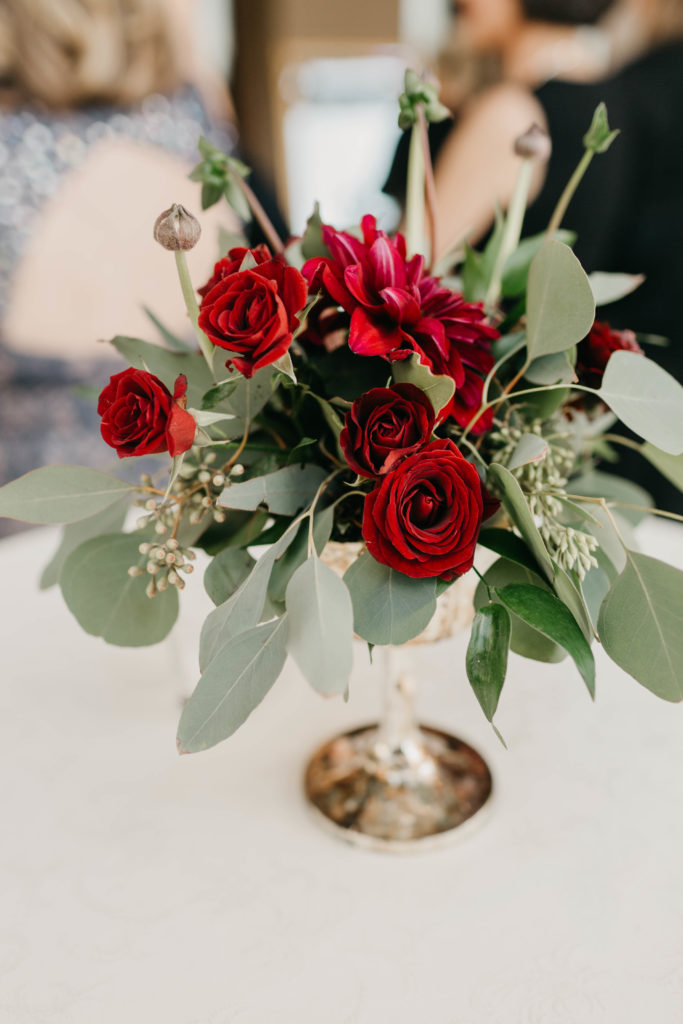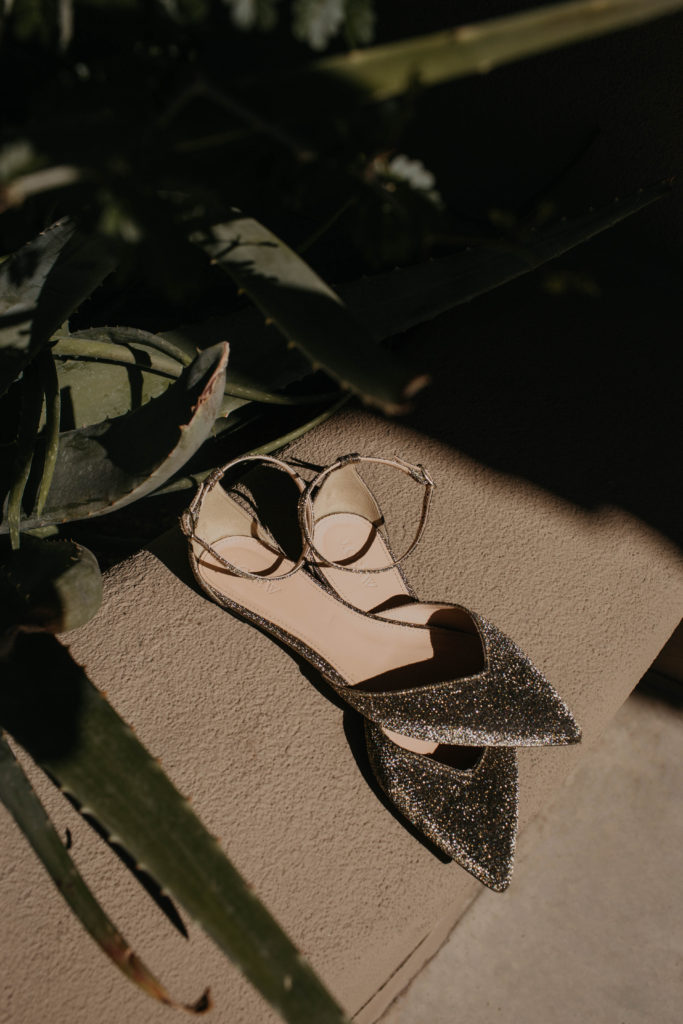 The Proposal:
After graduating from the University of Arizona, Anthony had an opportunity to work on Capitol Hill as a staffer. That meant they would be moving to Washington, DC. They had a small apartment in the Cleveland Park neighborhood, right next to a community garden.  It was a haven in the middle of a bustling city. On sunny days, they would walk along the rows of blossoming flowers, and growing vegetables. It was such a blissful escape from the calamity of the Capitol.
One day, she came home and saw a note on the kitchen table with a big, beautiful bouquet of roses. The note prompted her to meet Anthony at their favorite spot in the garden. It was about a ten minute walk–how cruel of him to keep her waiting! Once she made my way through the garden to our favorite picnic spot–a secluded grassy area surrounded by the plants and flowers– she saw a blanket laid out, a bottle of champagne, and Anthony. He had a box in his hand. She screamed–the anticipation was killing her. He got down on one knee, and asked her to marry him. Of course, she said yes to her high-school sweetheart!  They enjoyed the DC sunset with their bubbly. To celebrate, he later took her to dinner at our favorite restaurant in DC, Le Diplomate. It was absolutely perfect.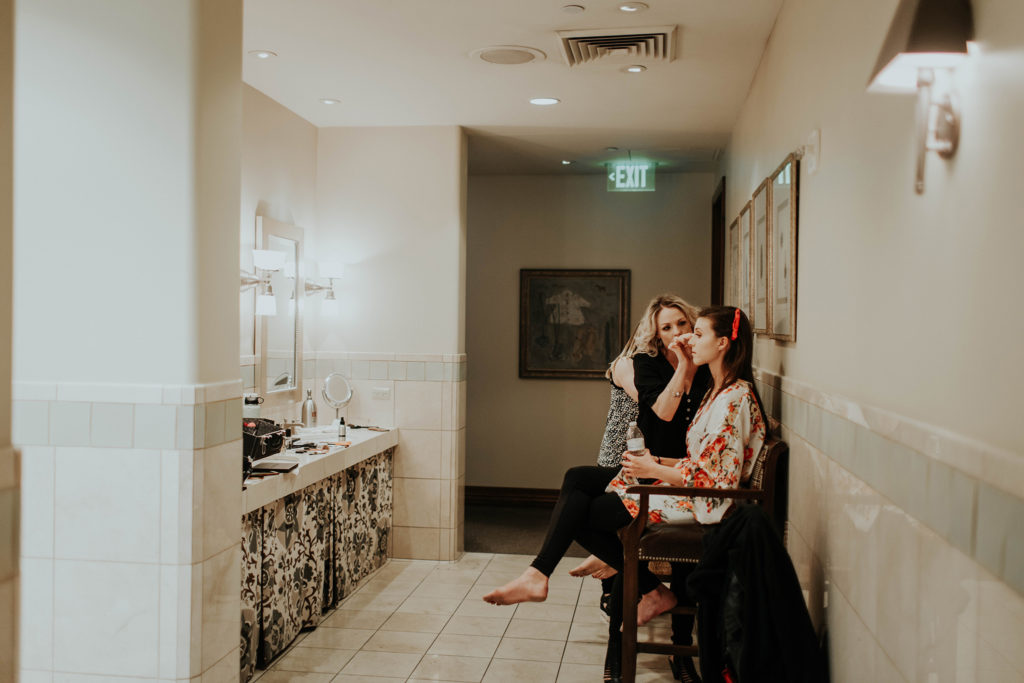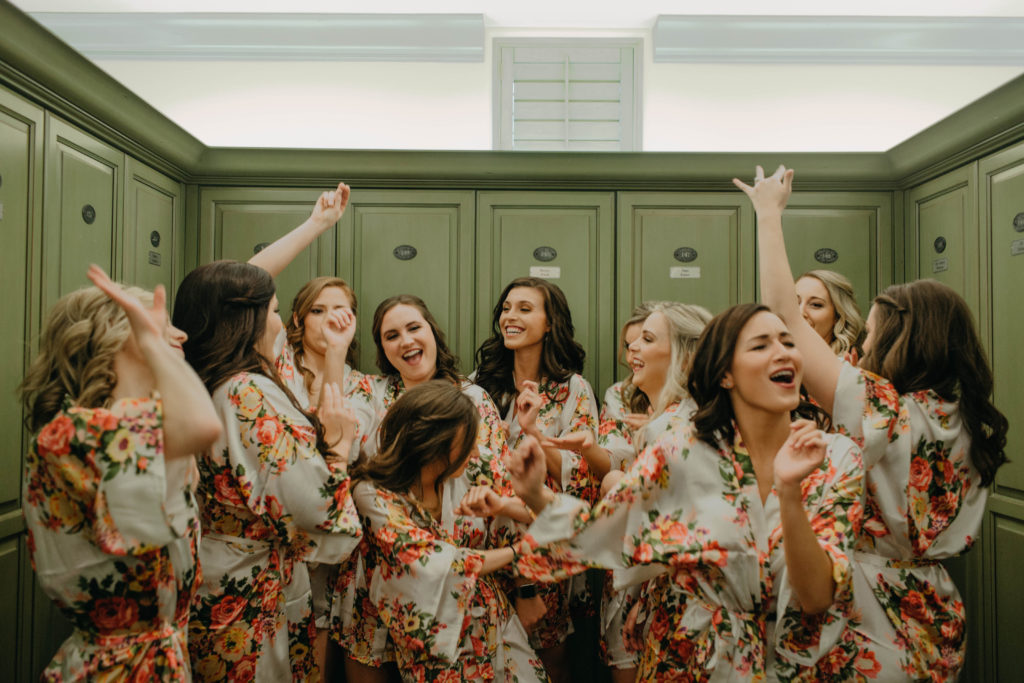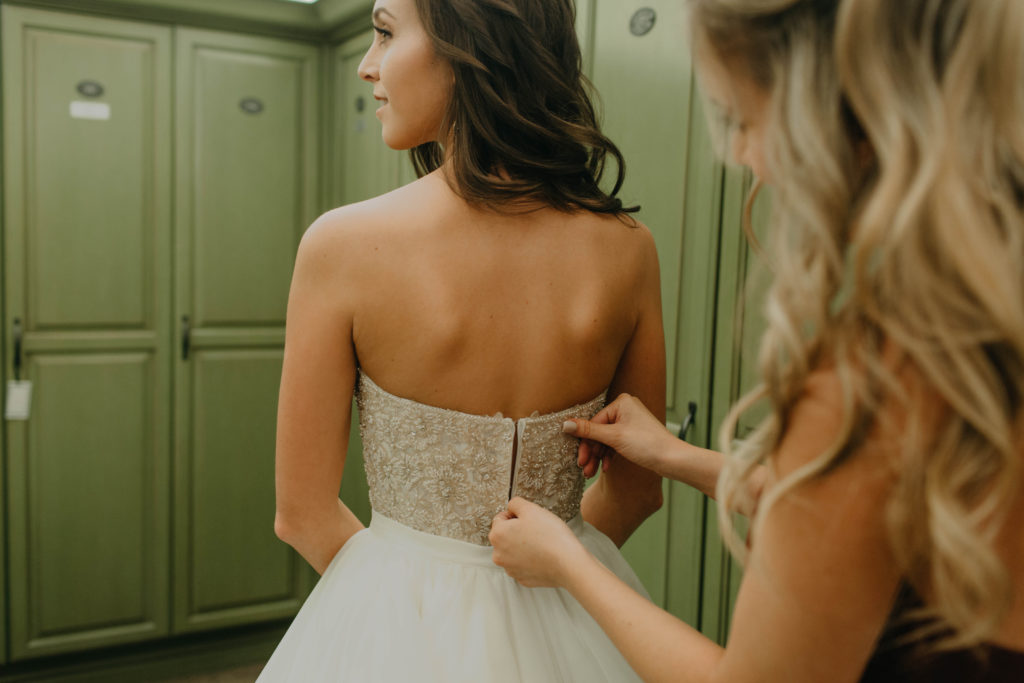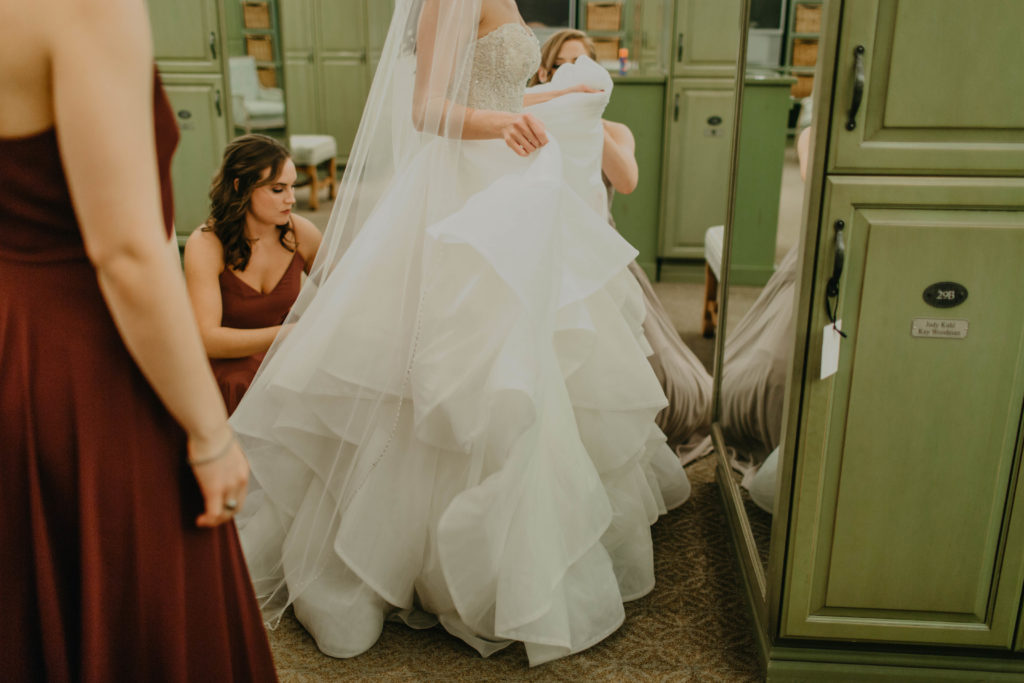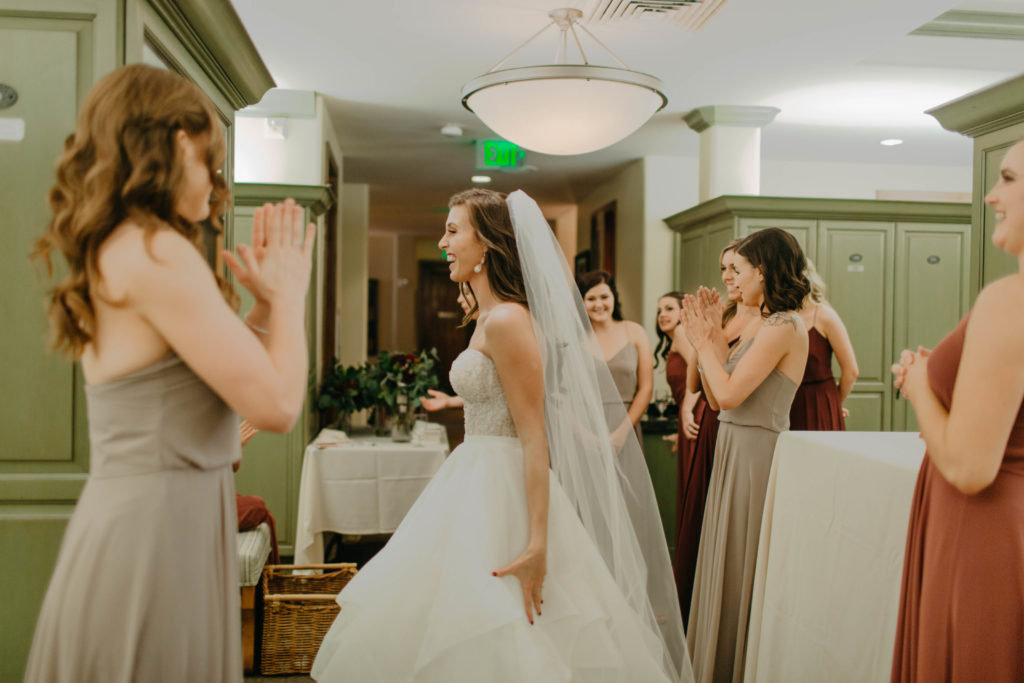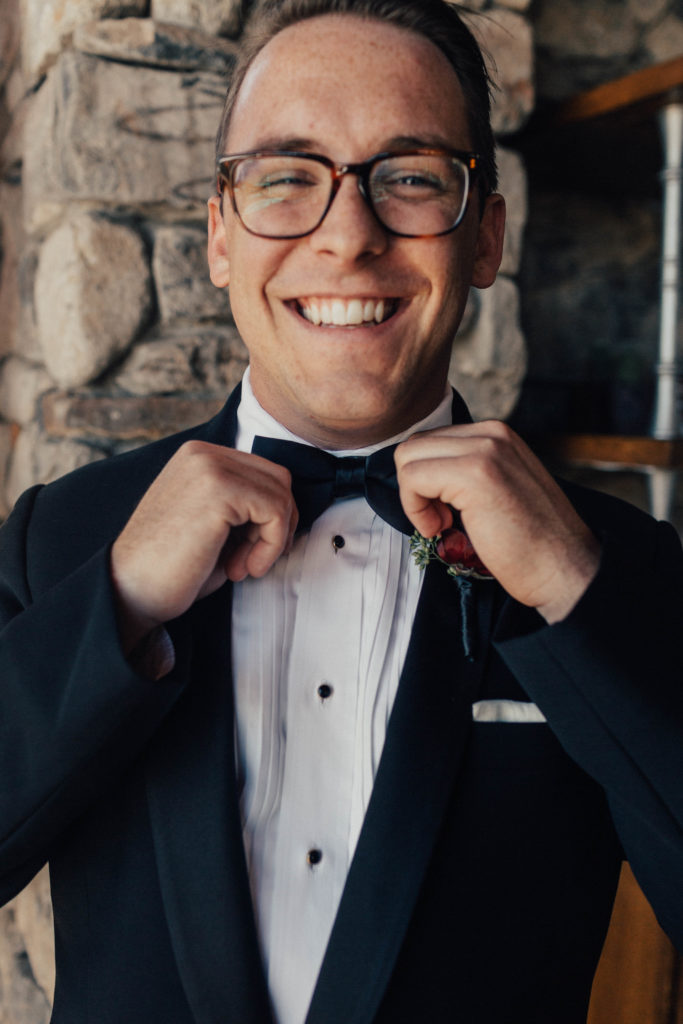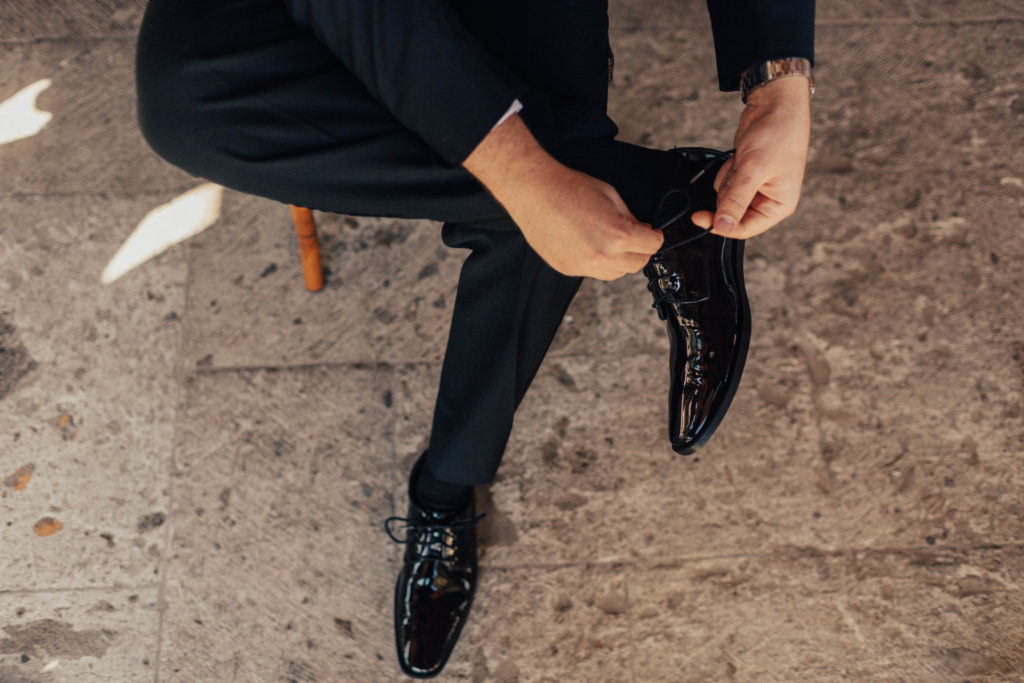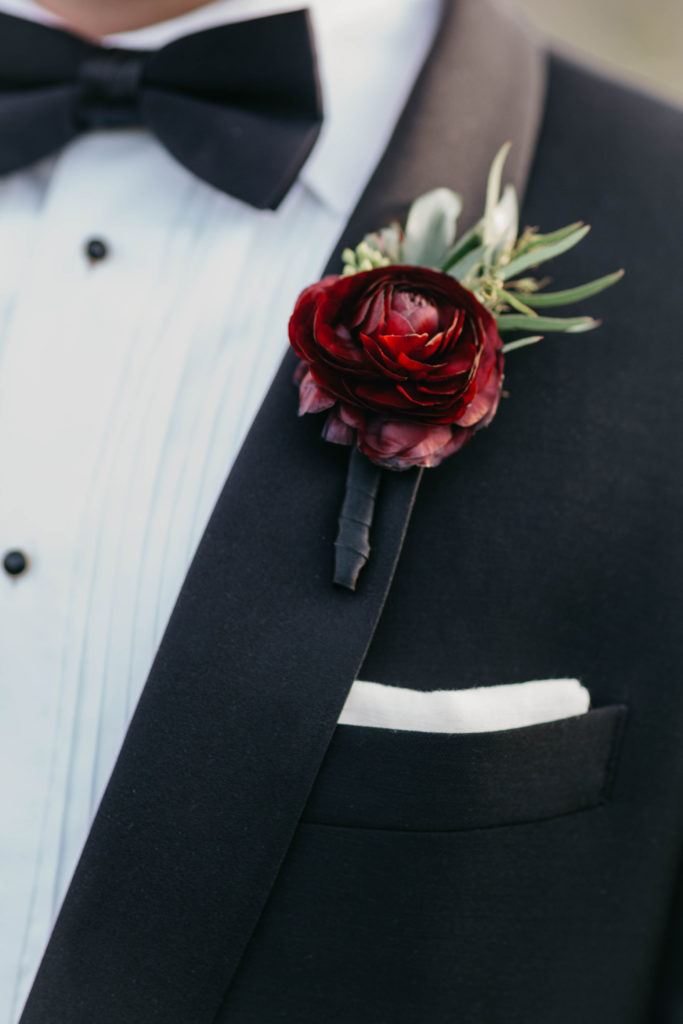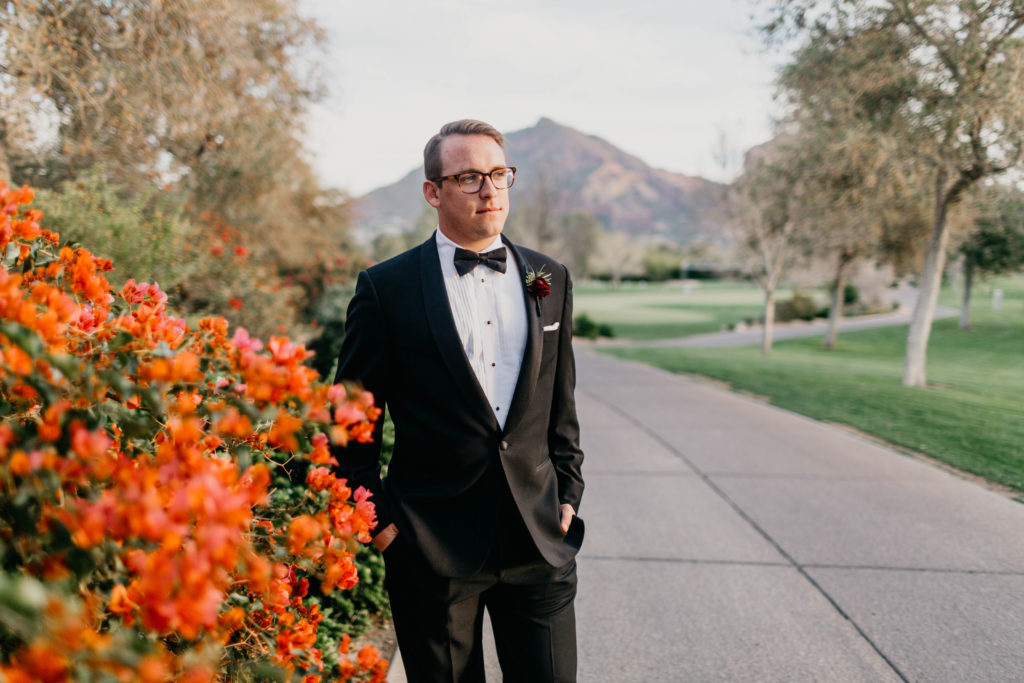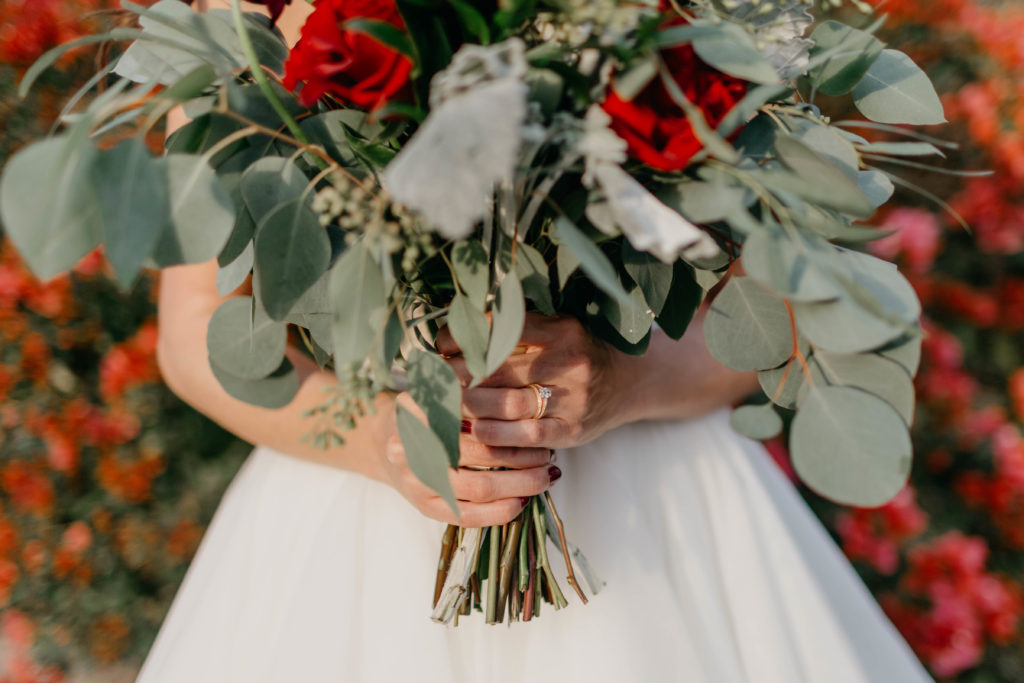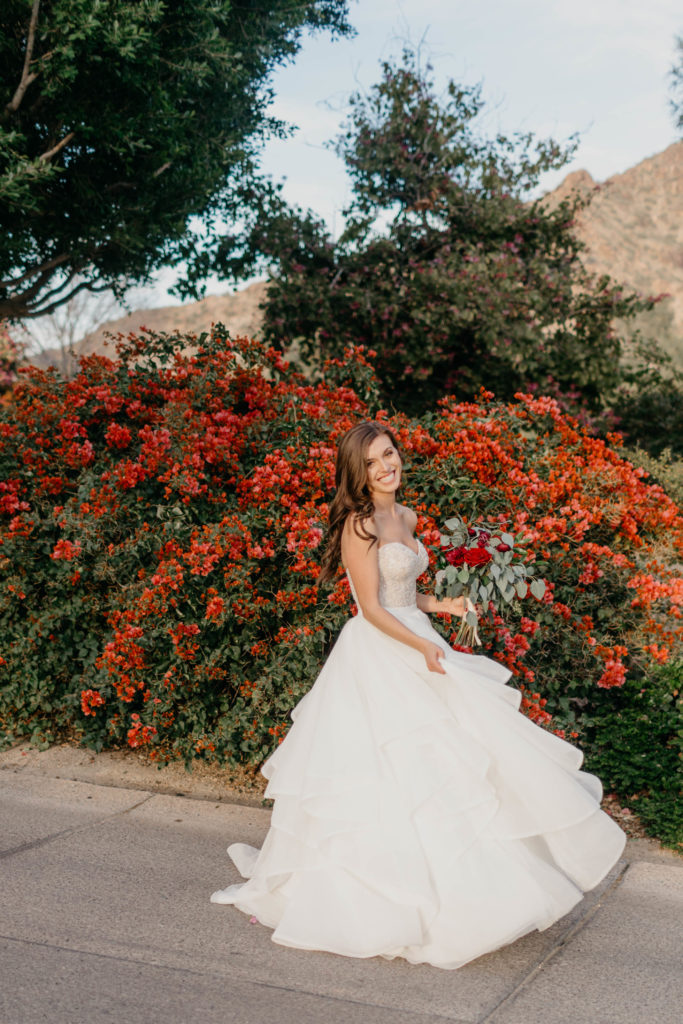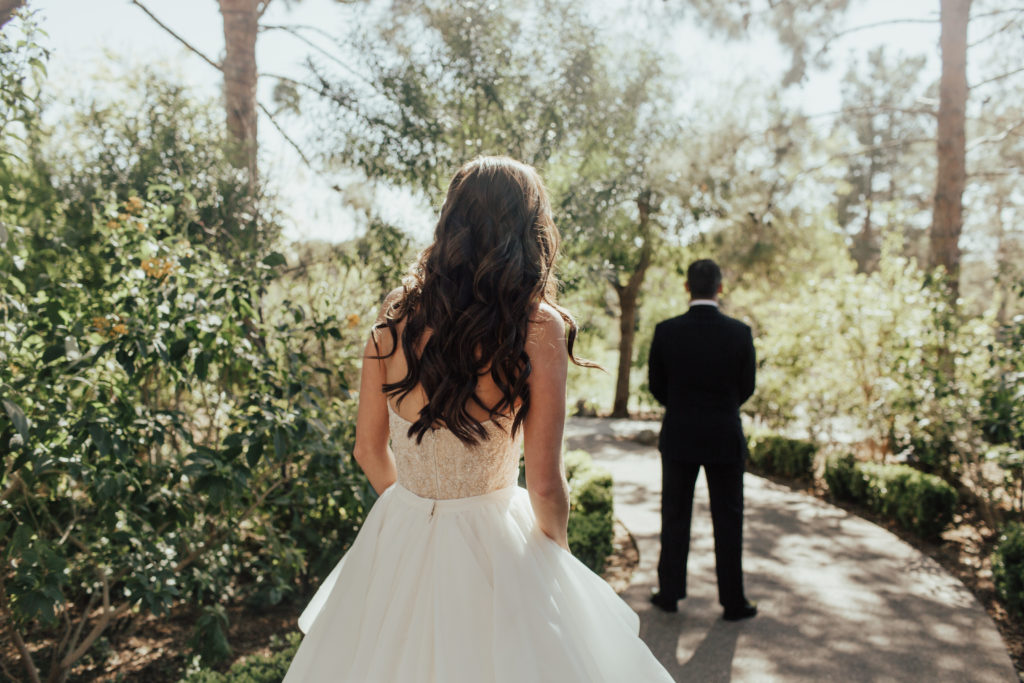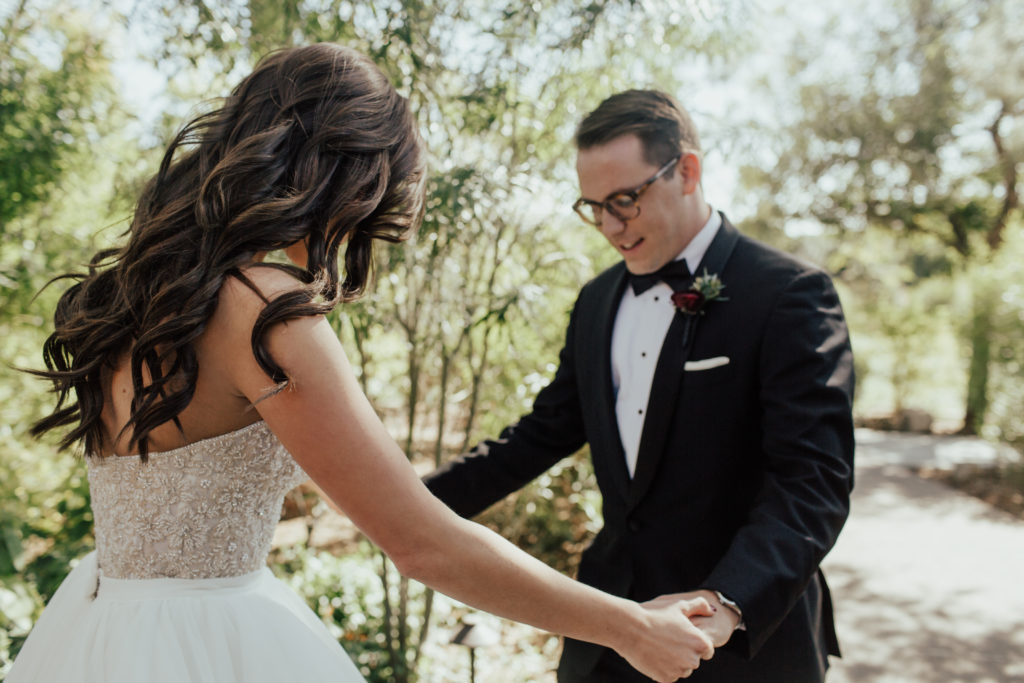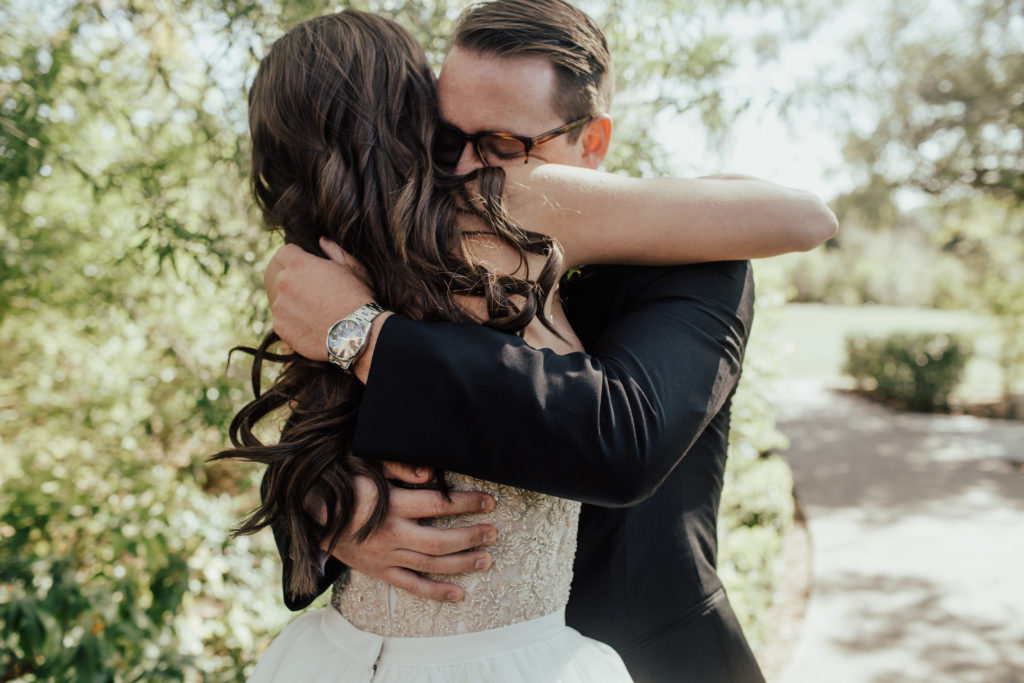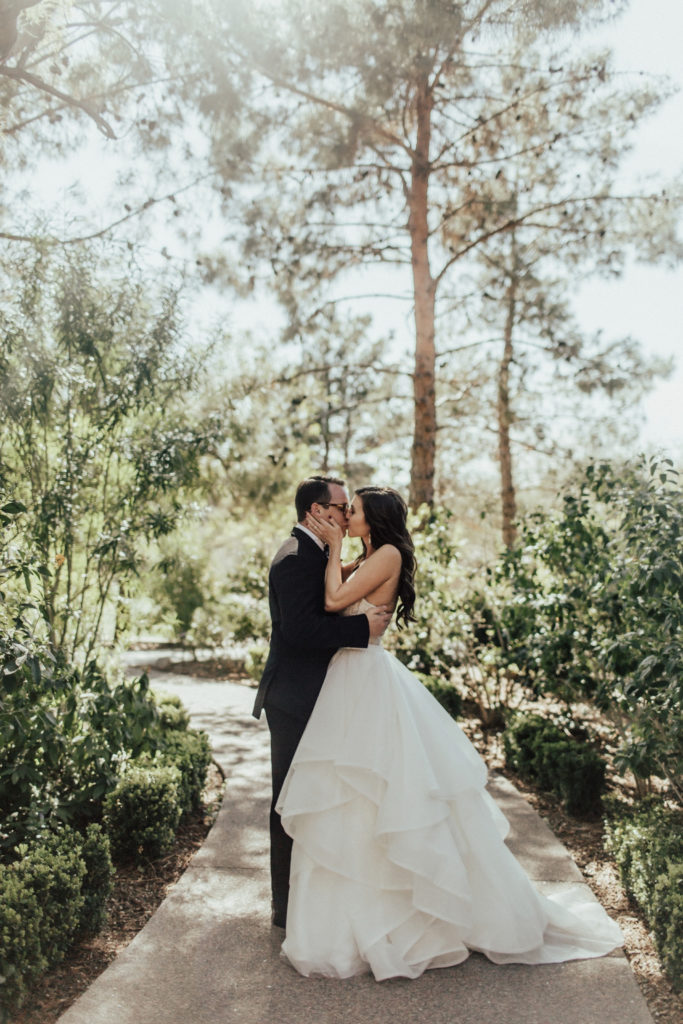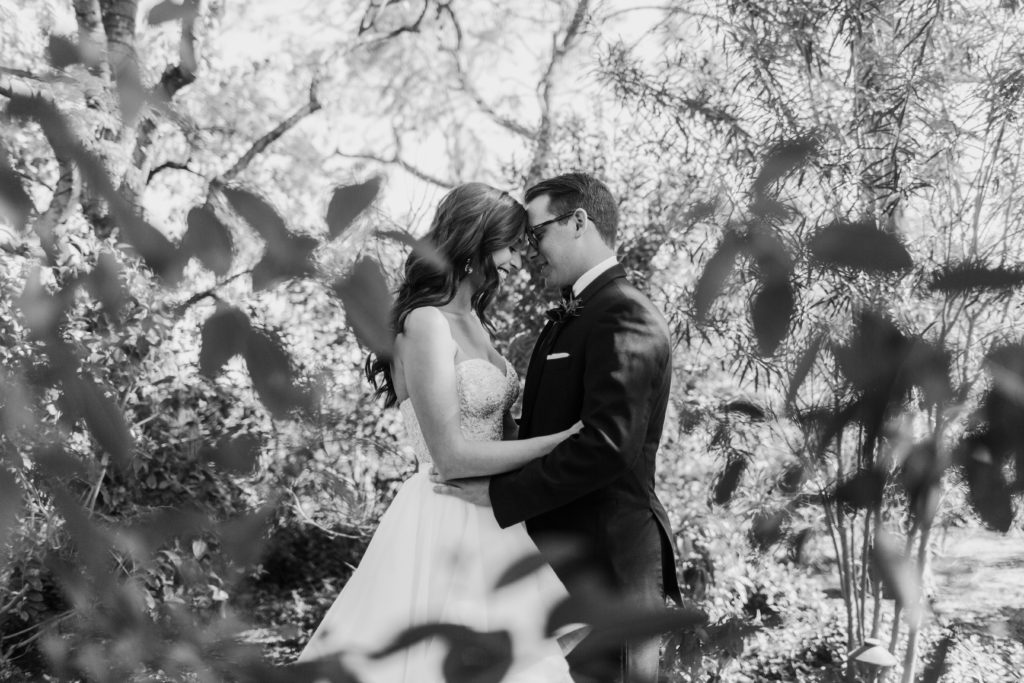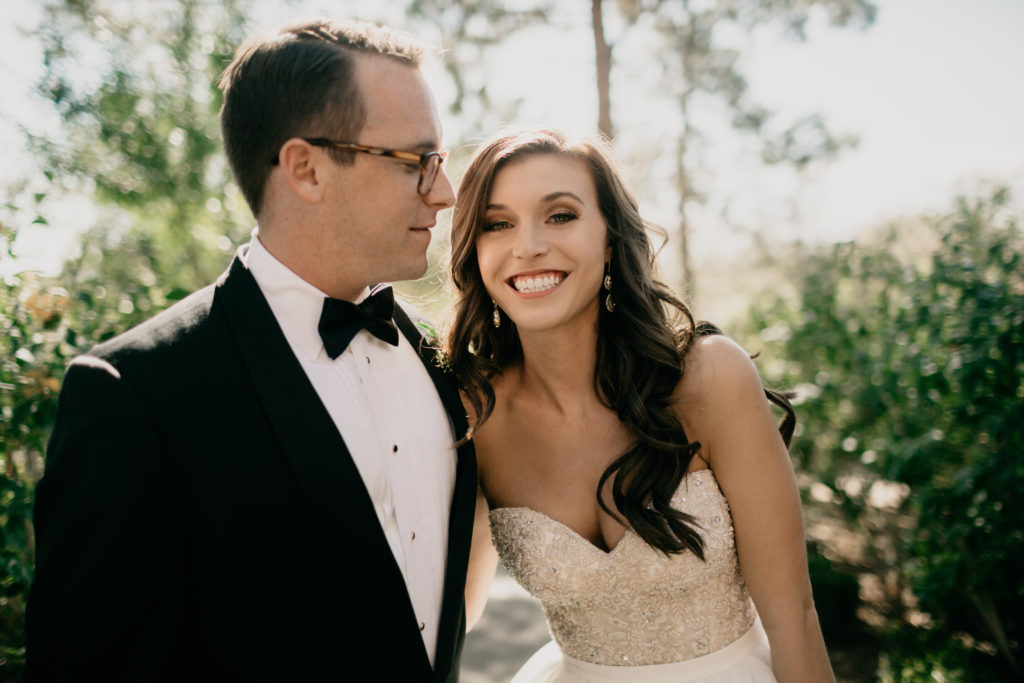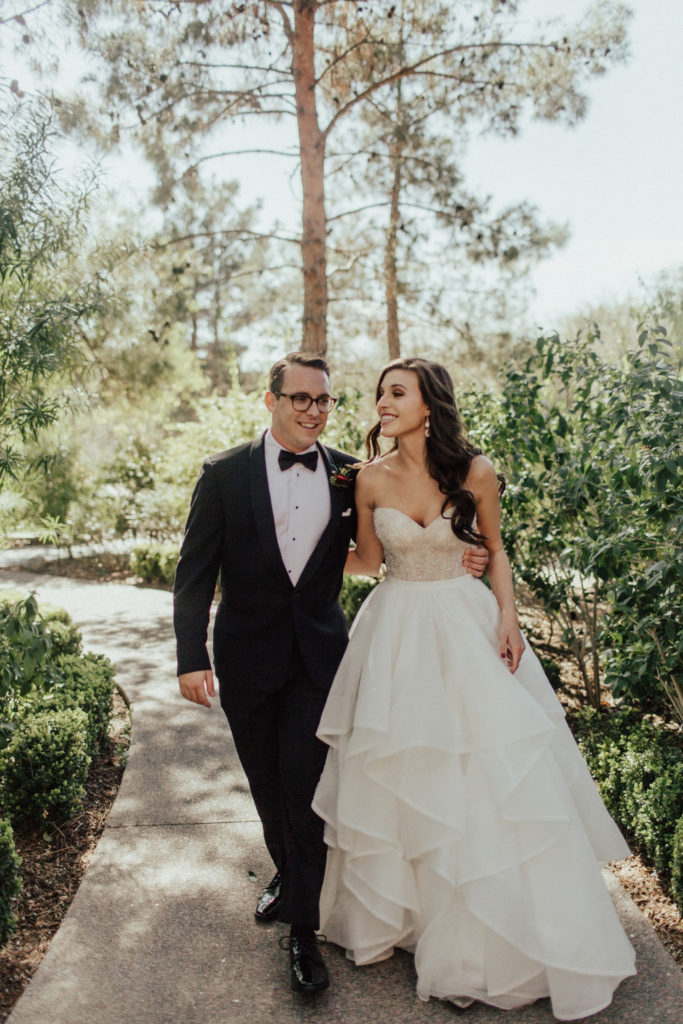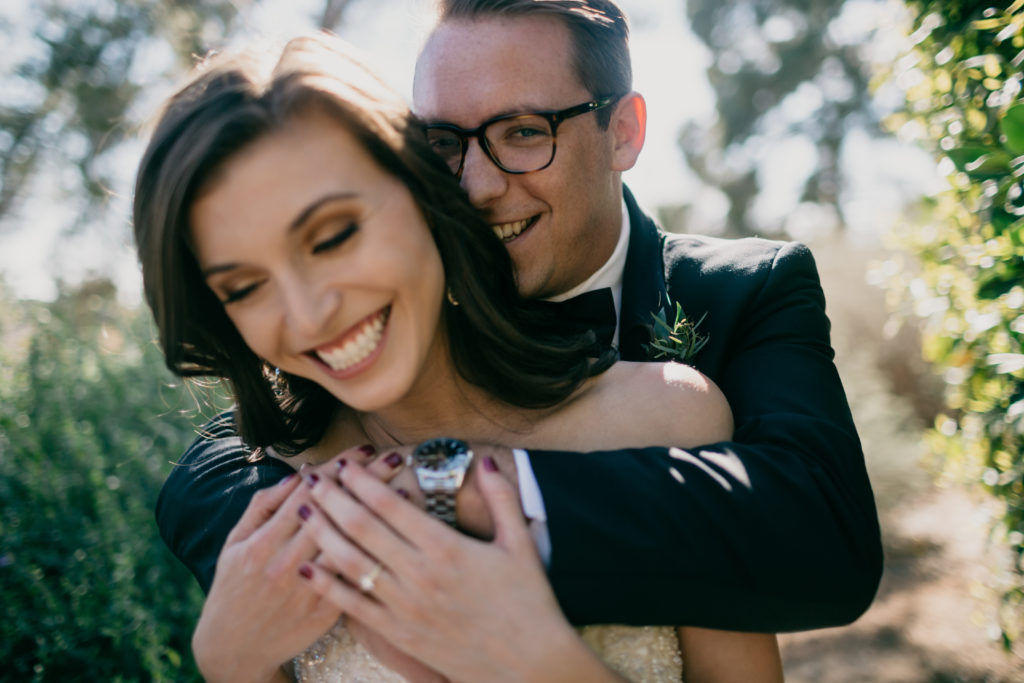 Kristen's parents were married at Paradise Valley Country Club, the same venue they were married at, 30 years prior on that same weekend. This personal history, coupled with the stunning views of Phoenix's iconic Camelback Mountain, provided the foundation of our vision.
Kristen & Anthonys vision was to keep it classic, but with modern finishes. For instance, the men wore the traditional black tuxedo with a black bowtie and cummerbund, but a shawl lapel jacket. The women wore floor length dresses, but alternated colors. They had overgrown bouquets heavy on the greenery. Per tradition, we had a three-tier cake, but the chef made it a naked cake at our request. We wanted guests to notice the subtle variances from tradition.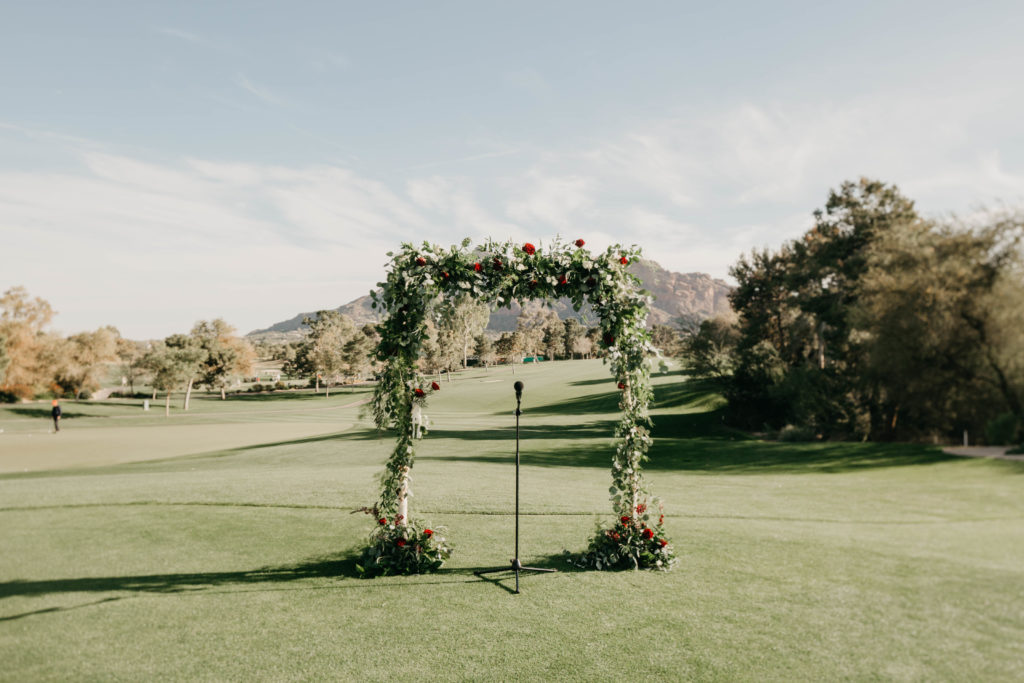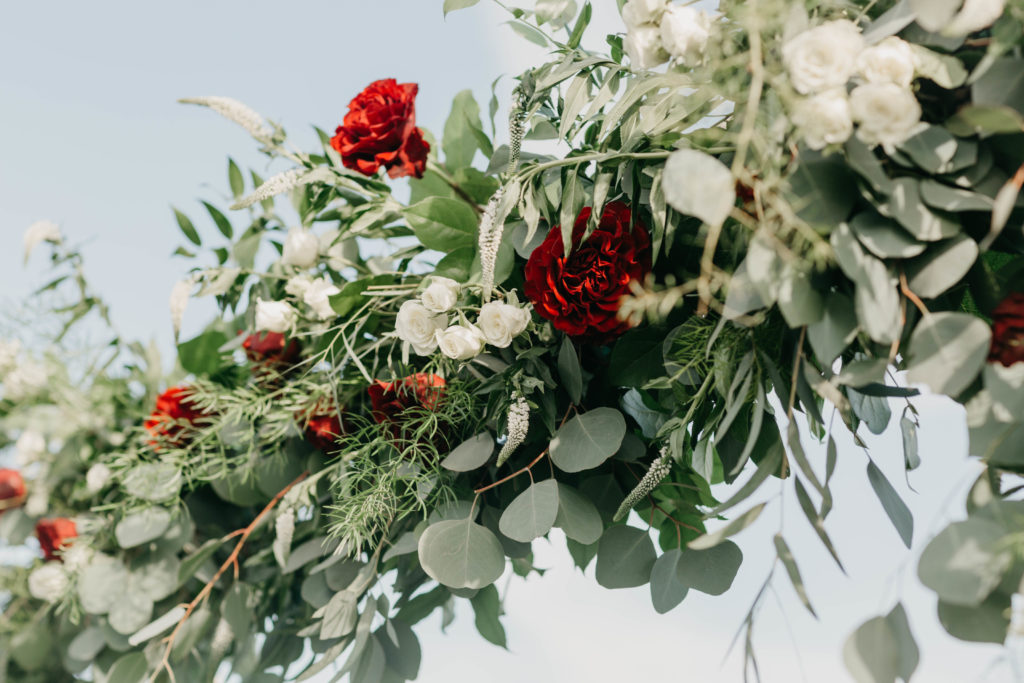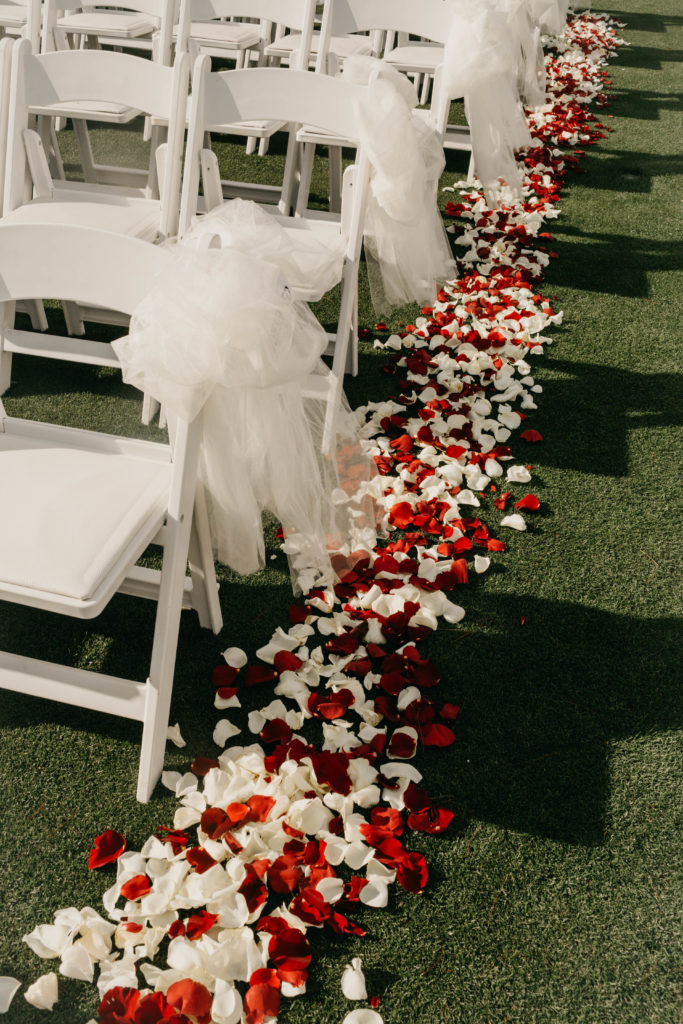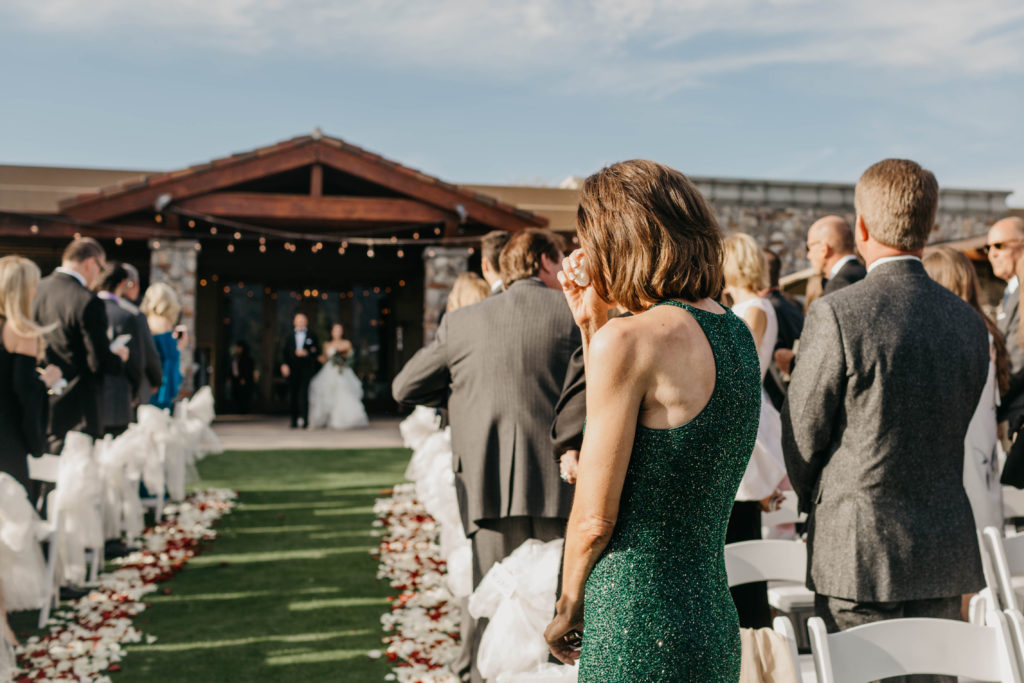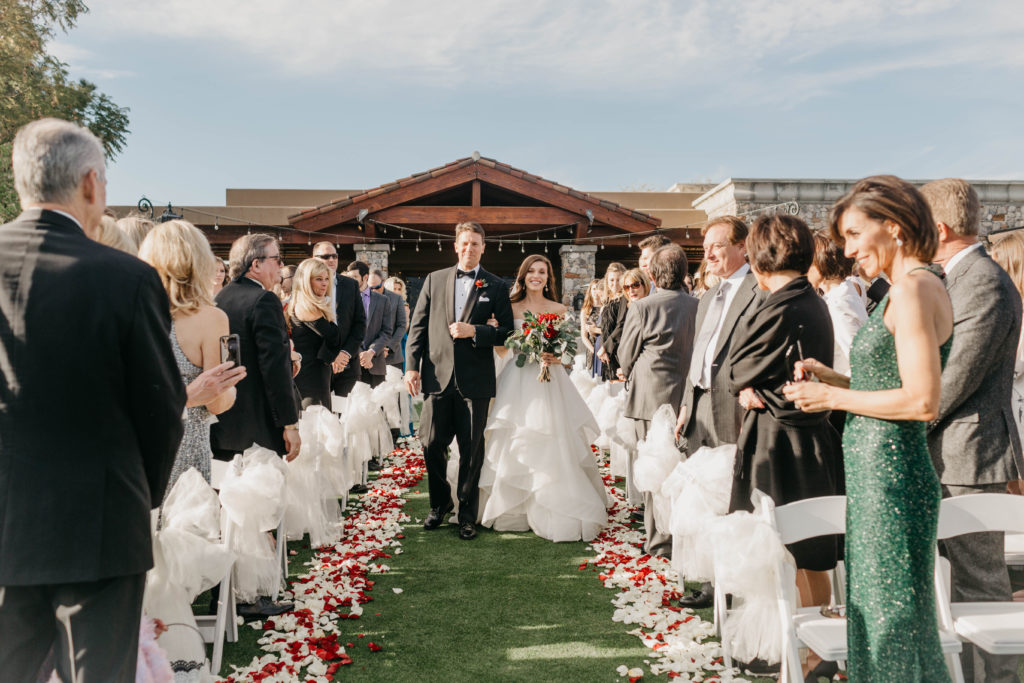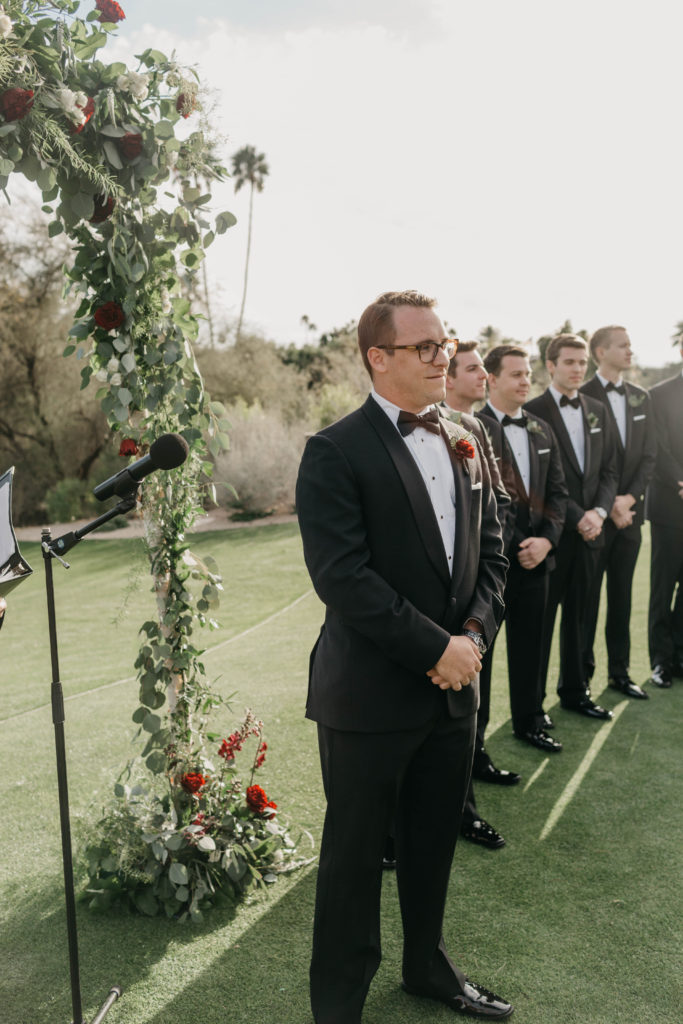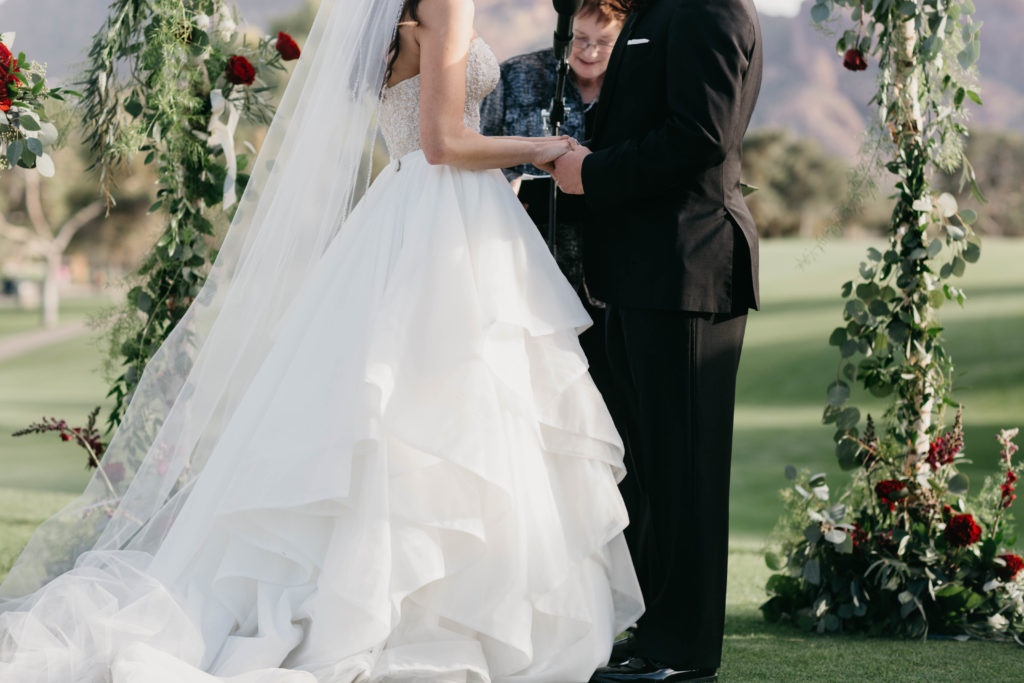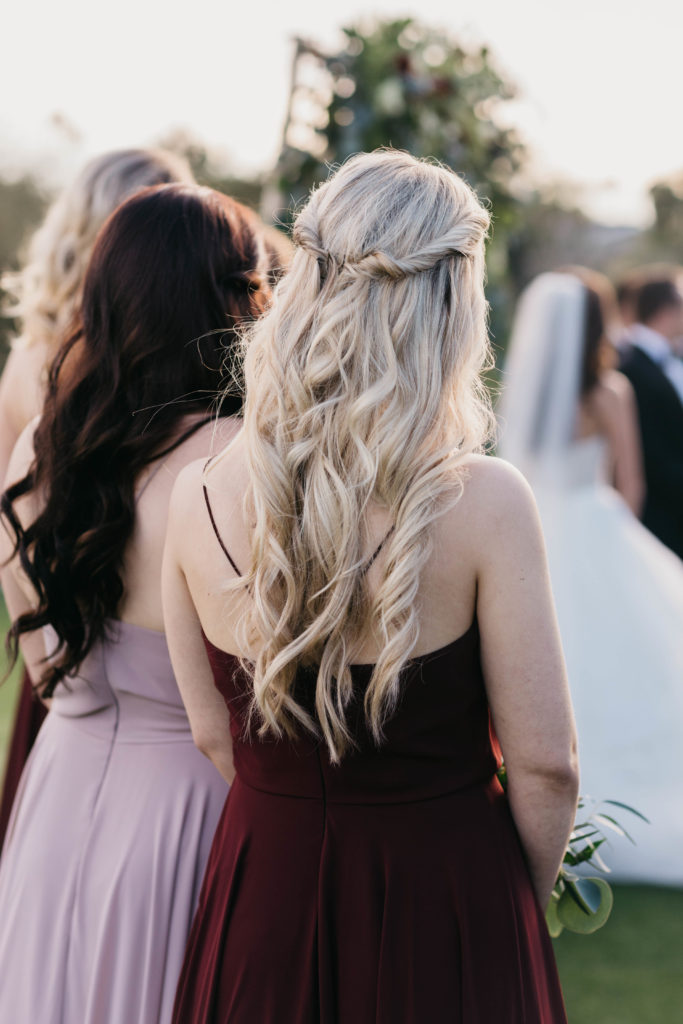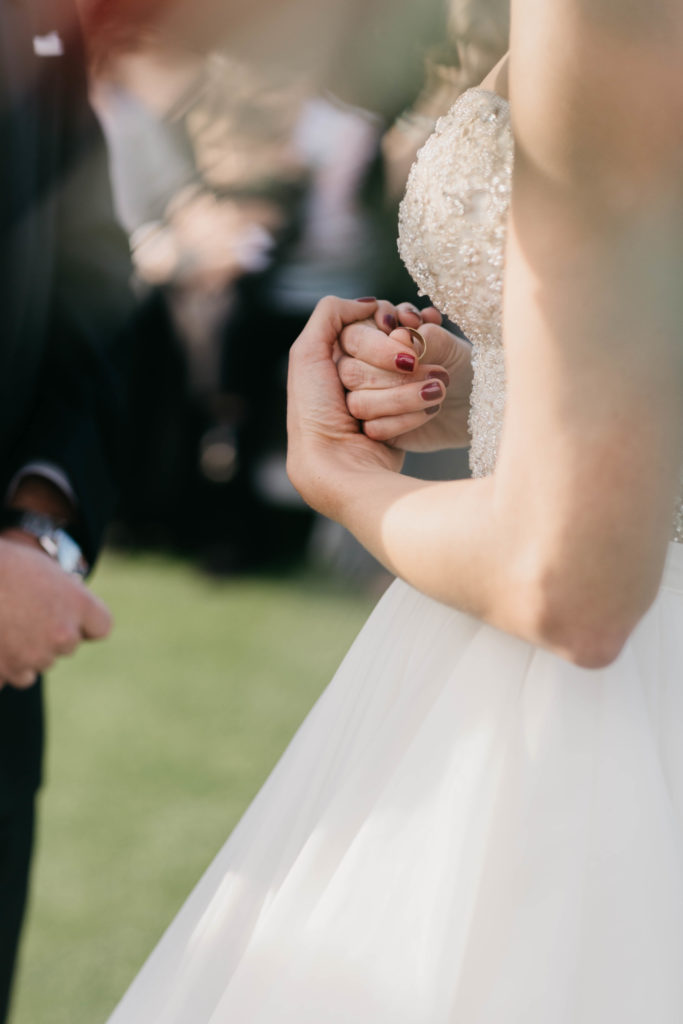 The ceremony was very meaningful.  A special moment for us was exchanging a rose as our first gift, then giving a rose as a surprise to each of our mothers as a small token of our love and appreciation for everything they have done to support us.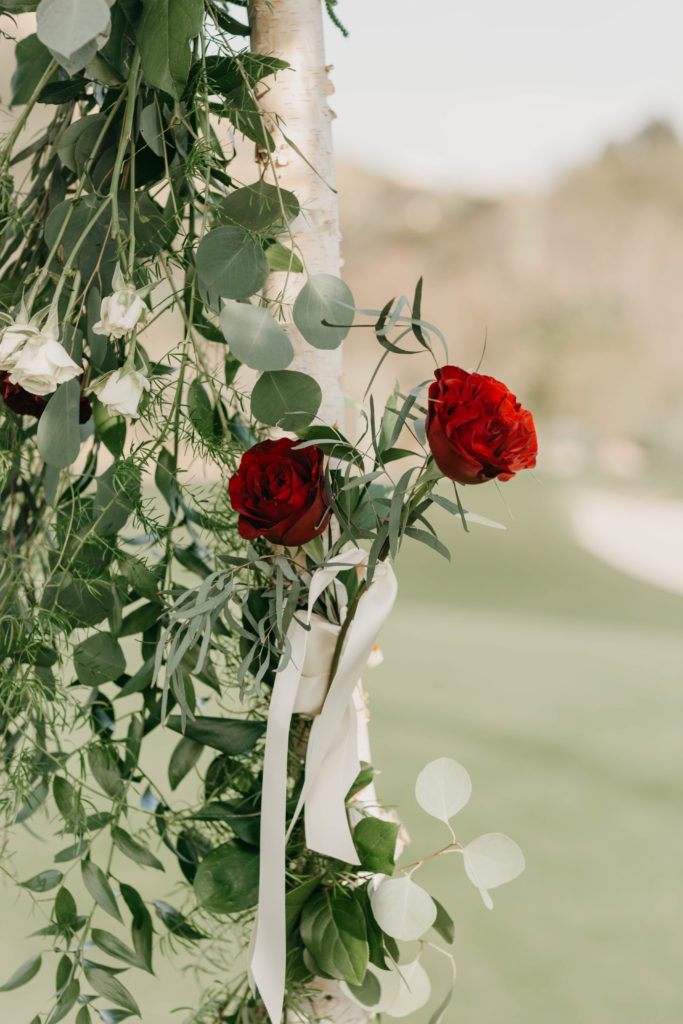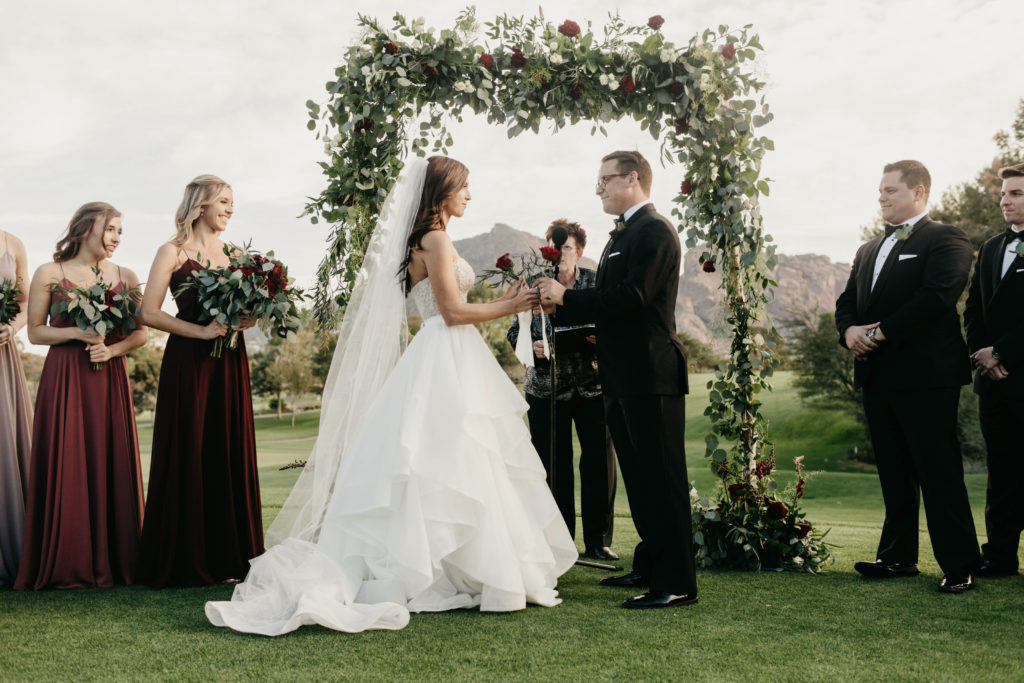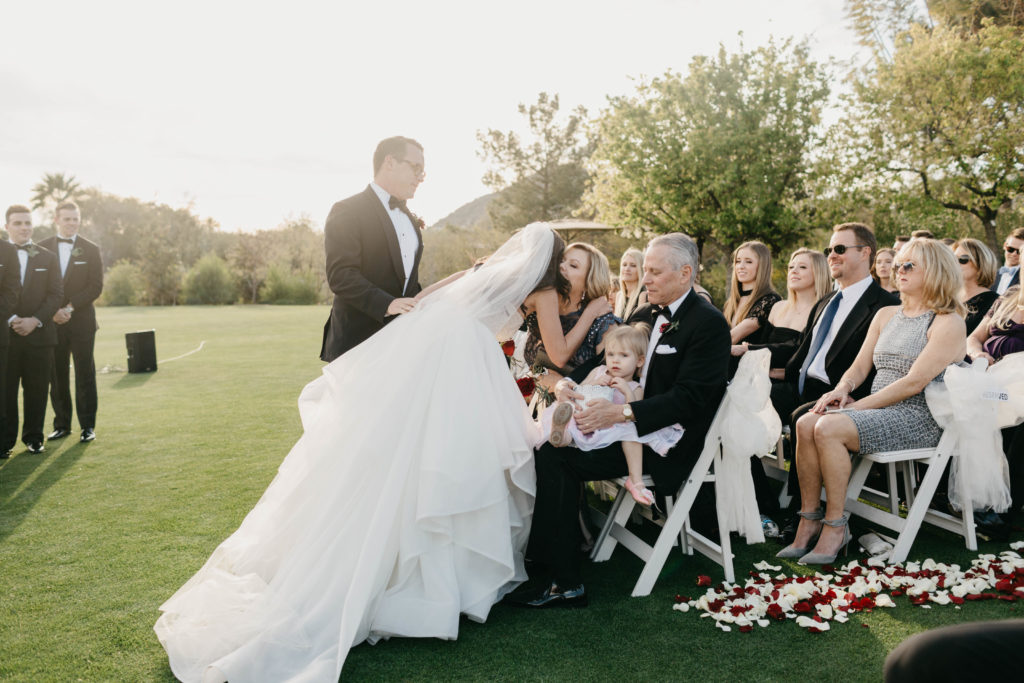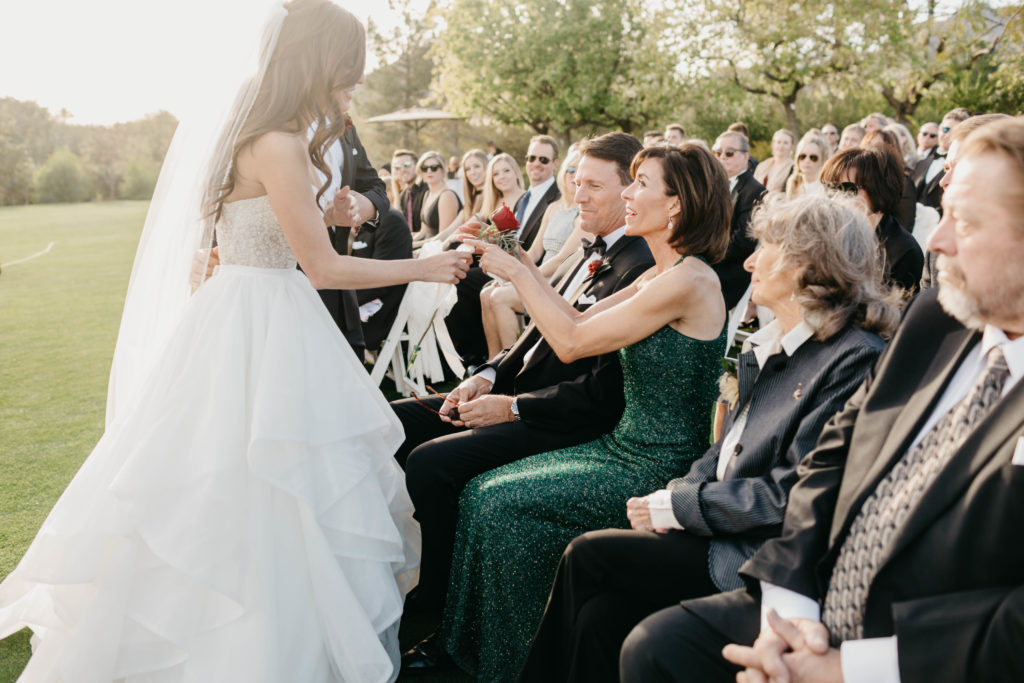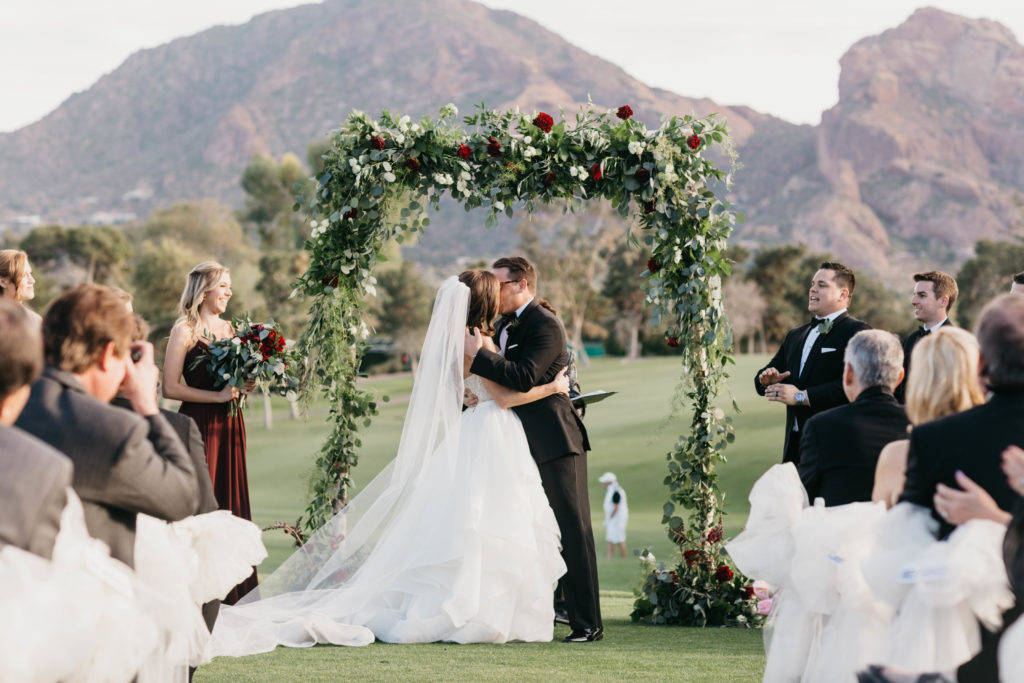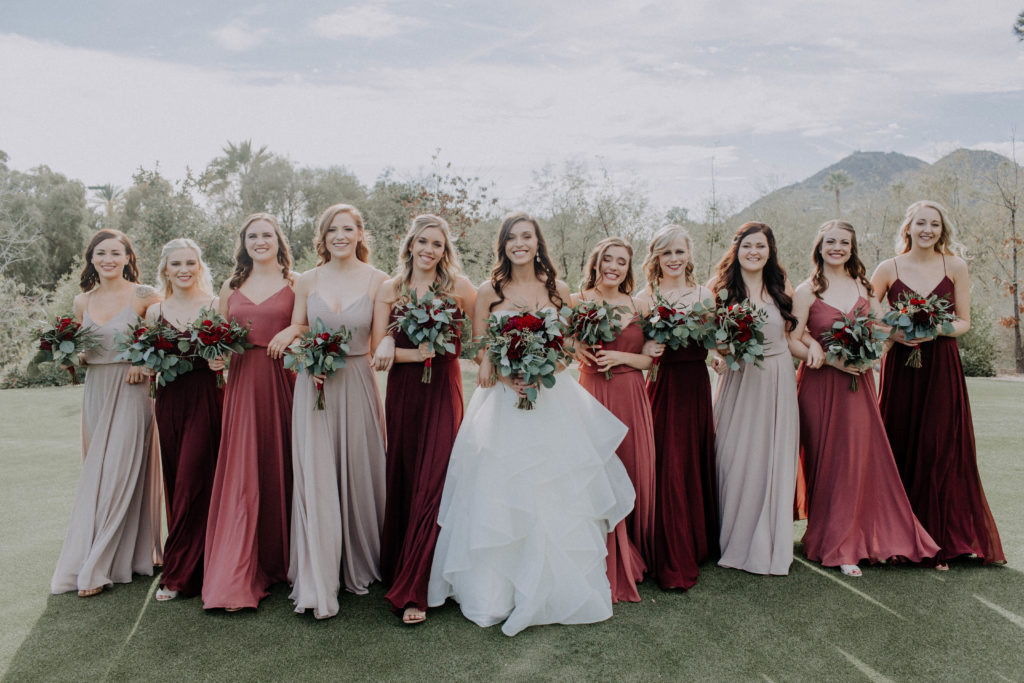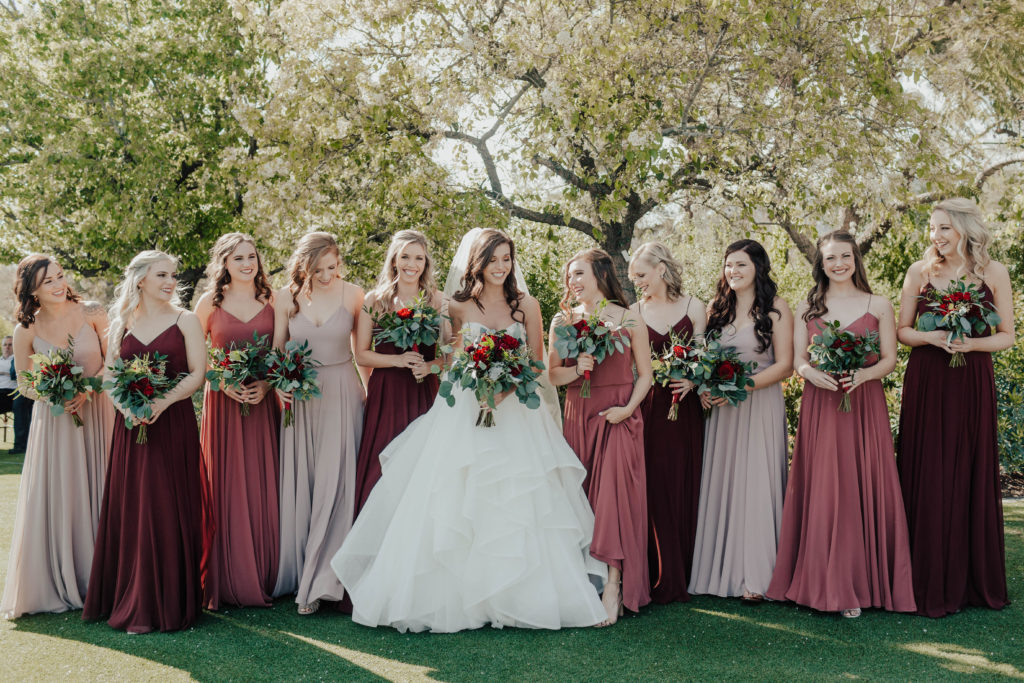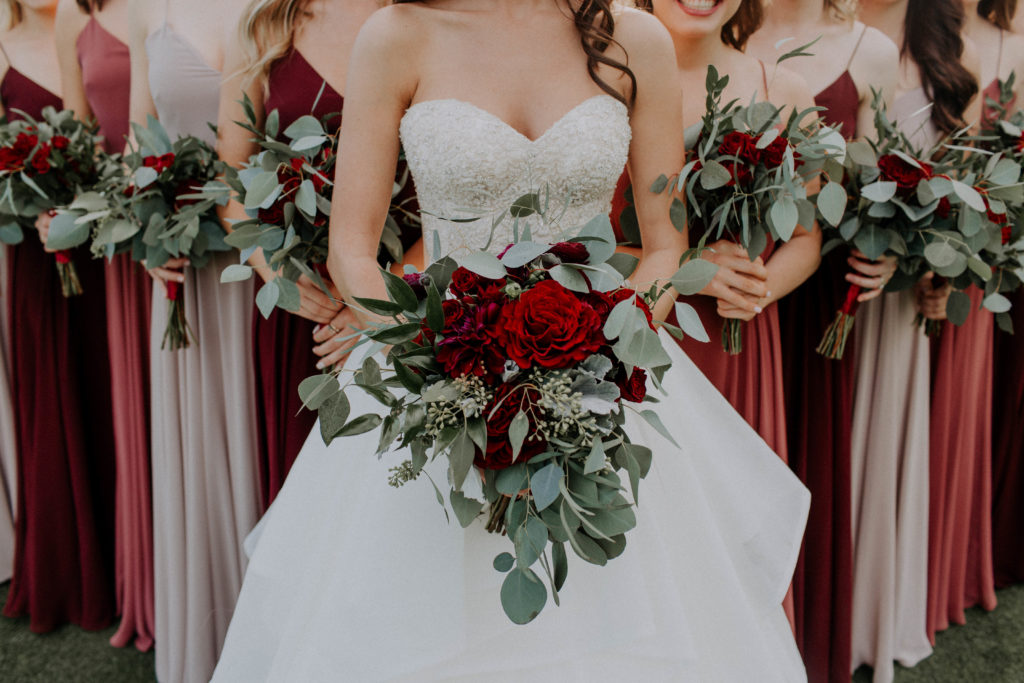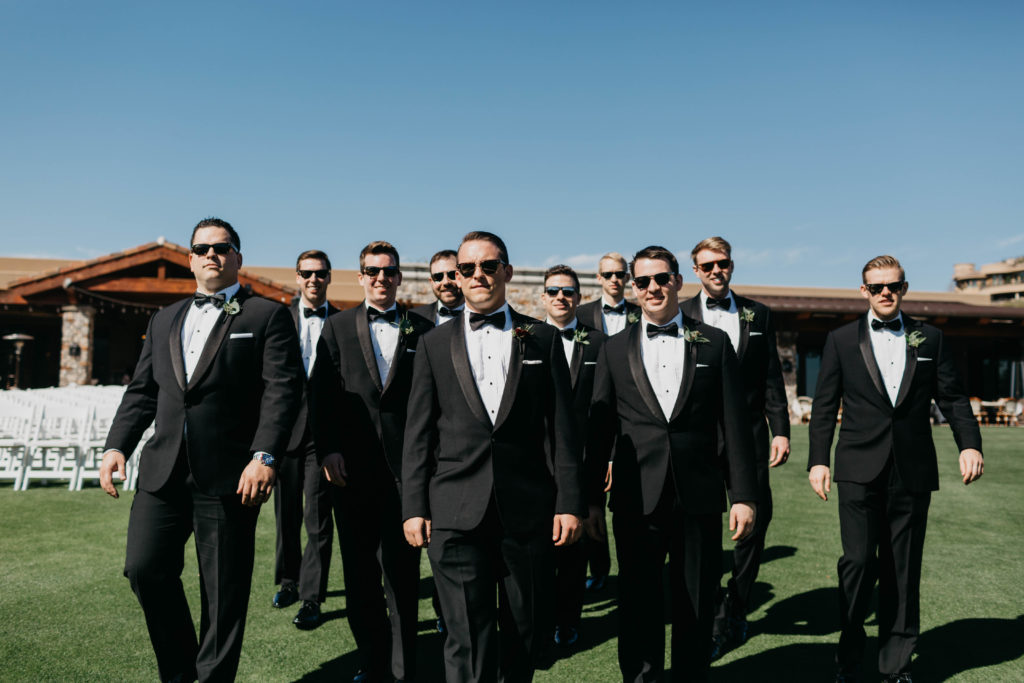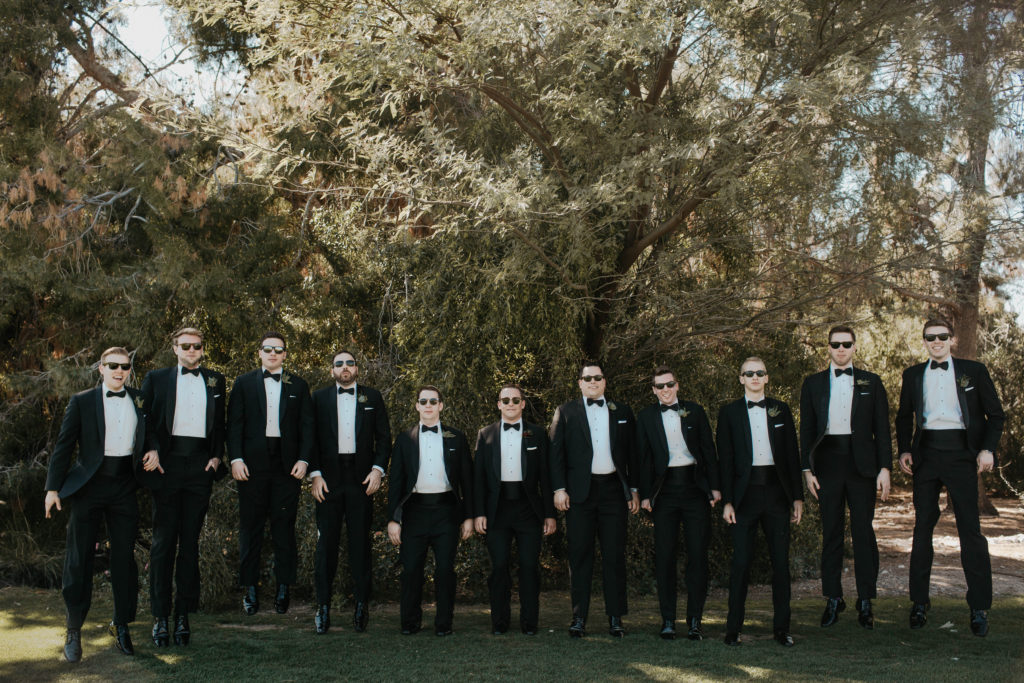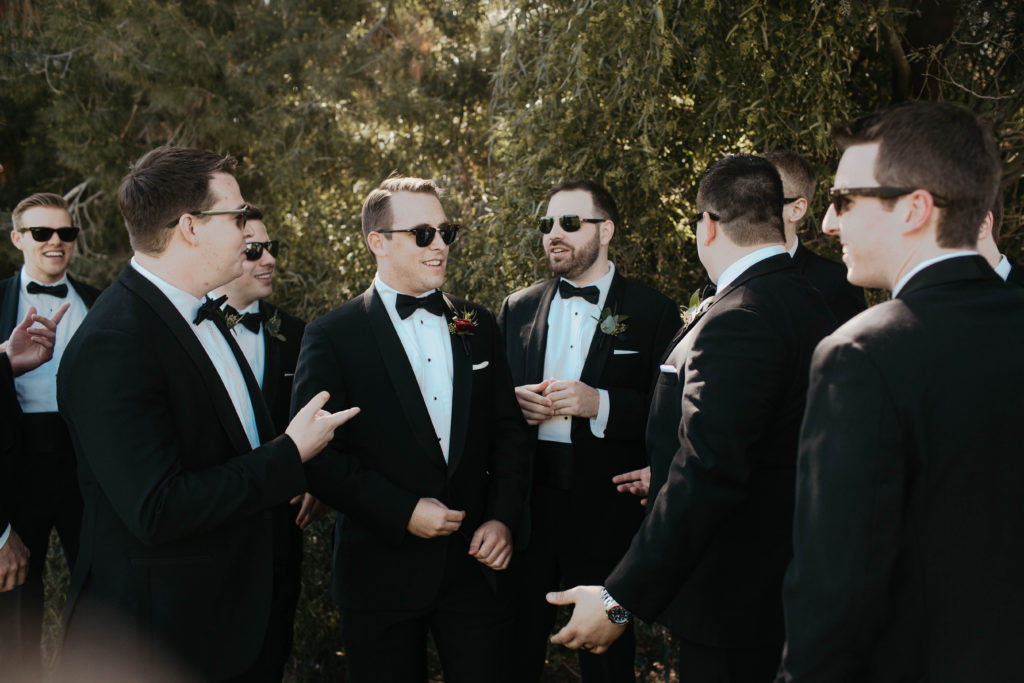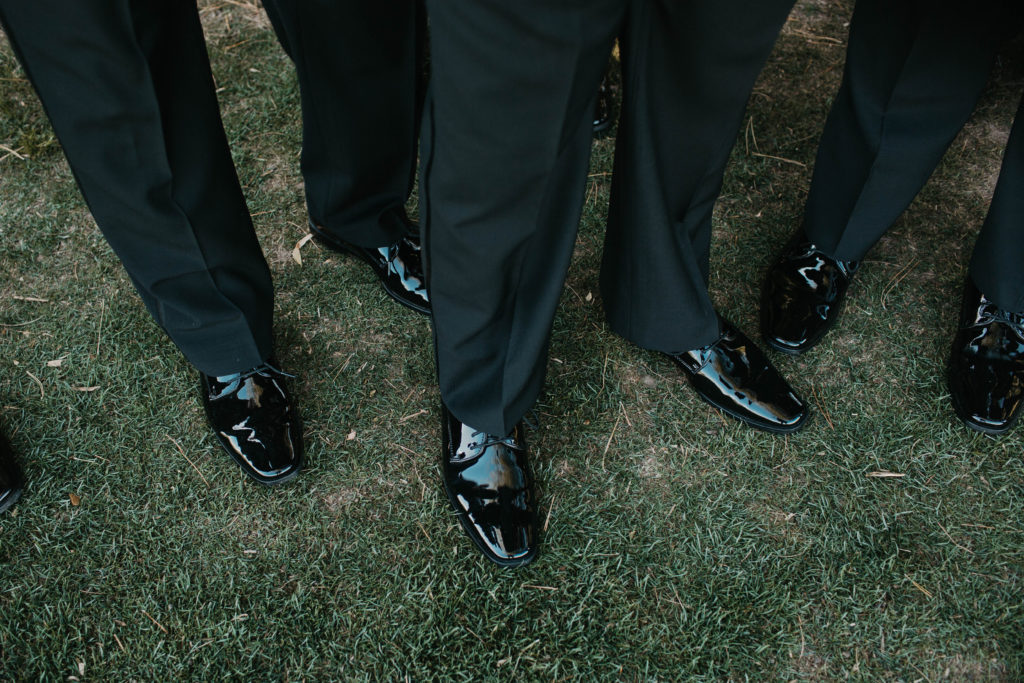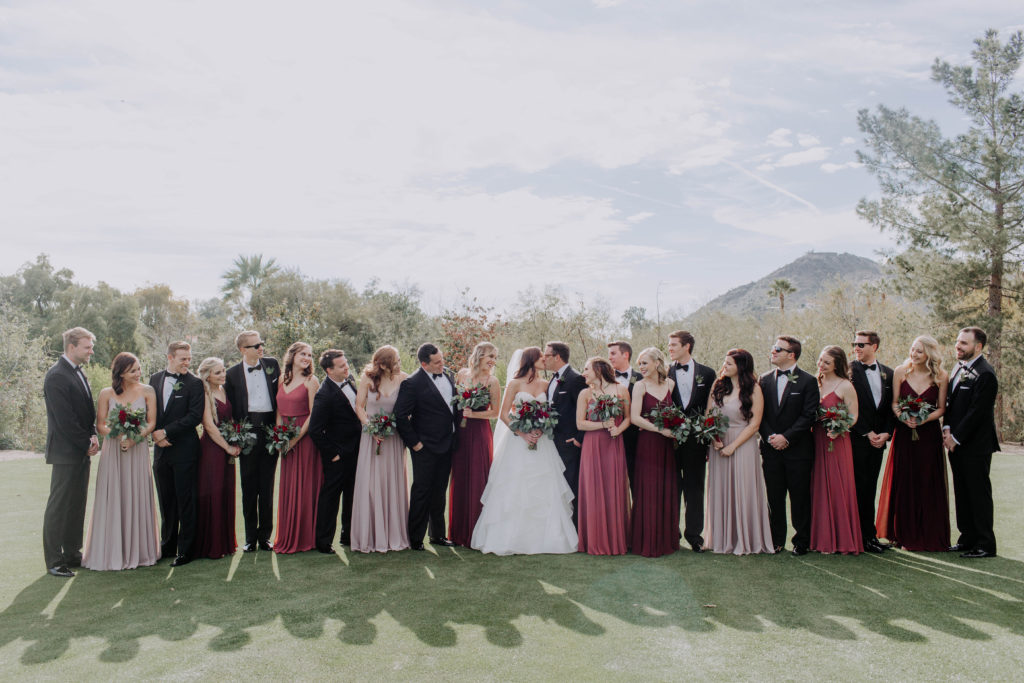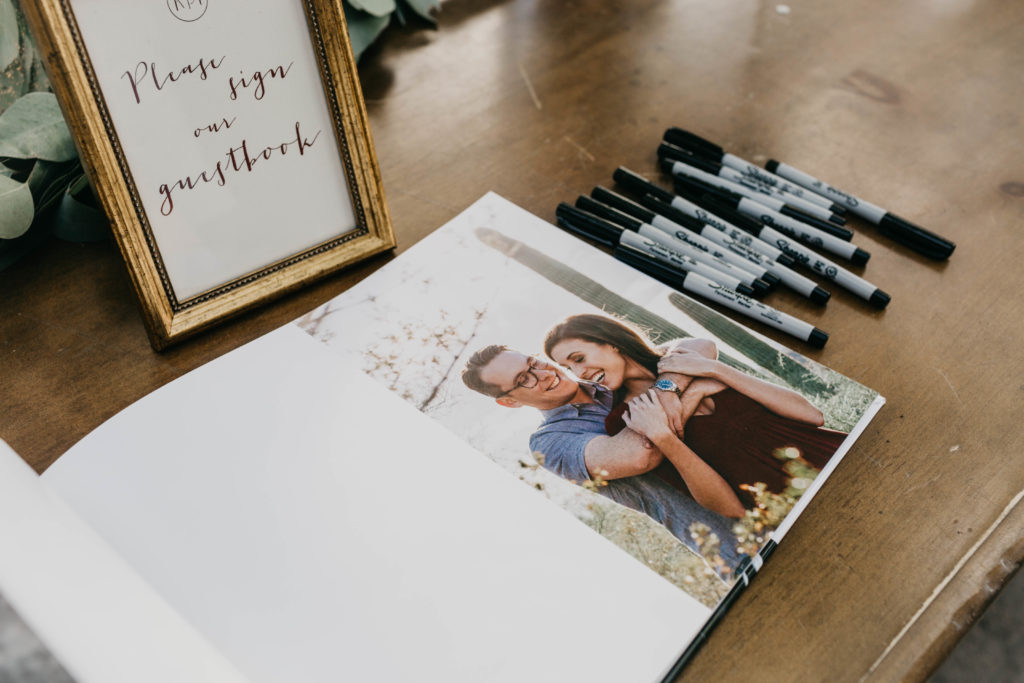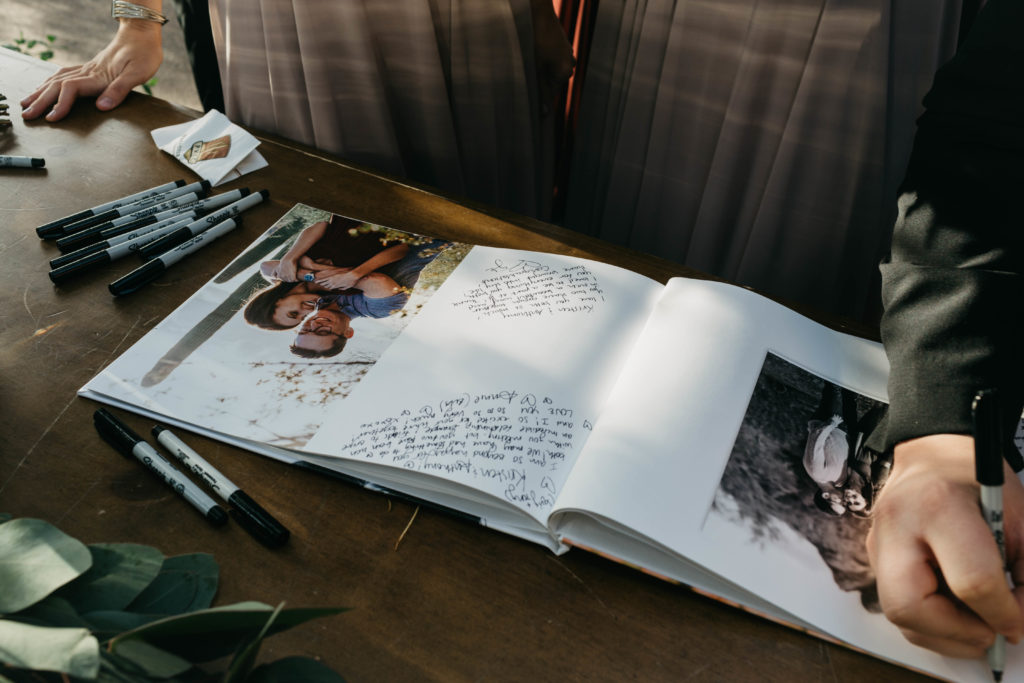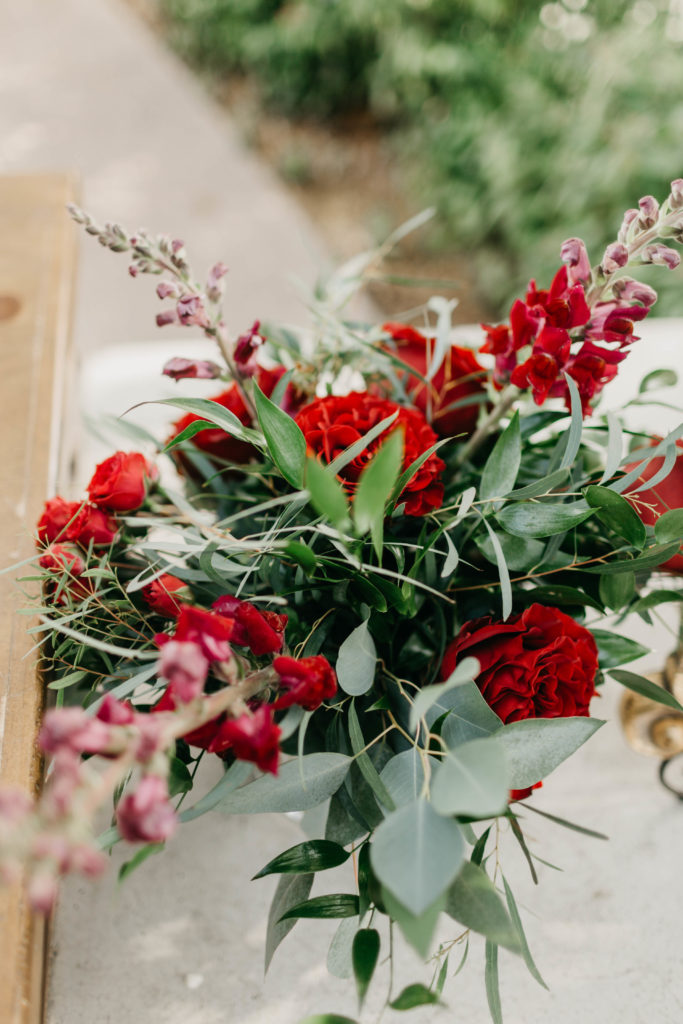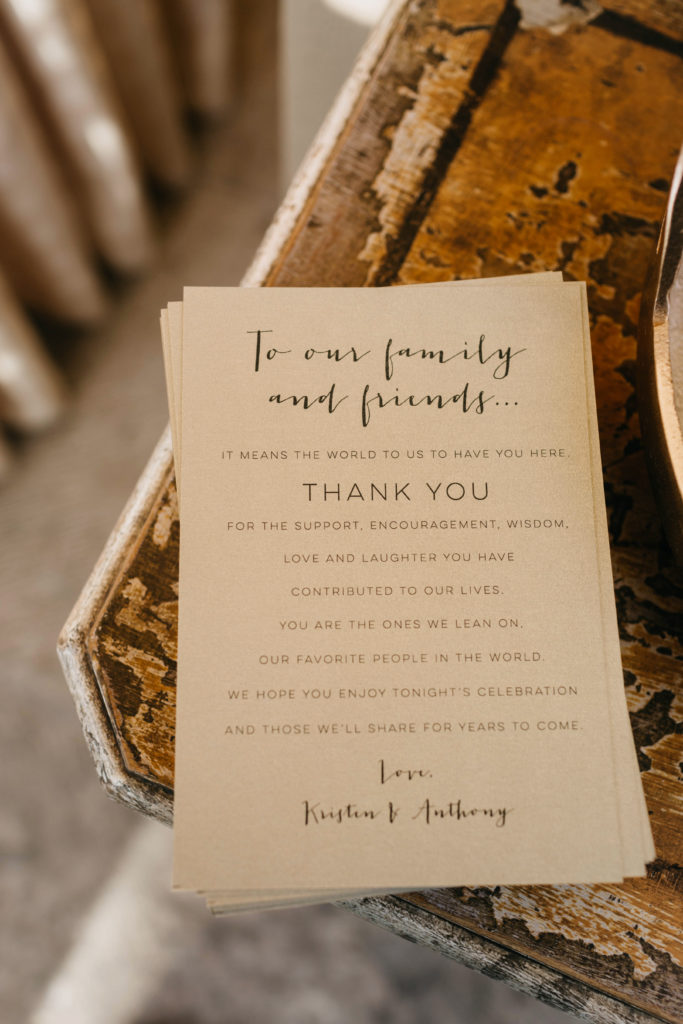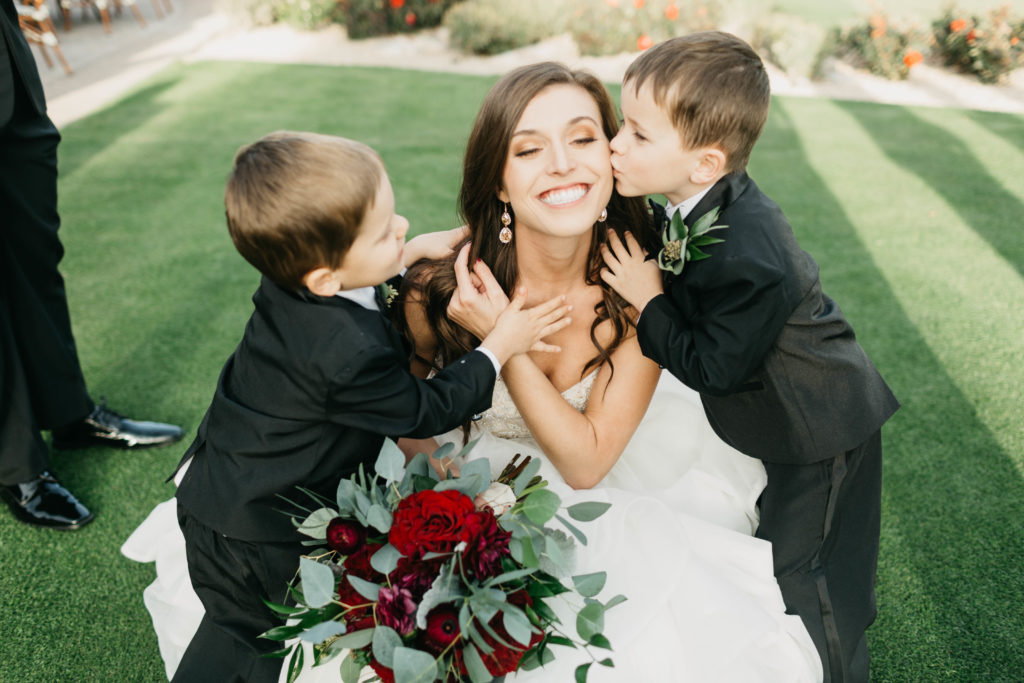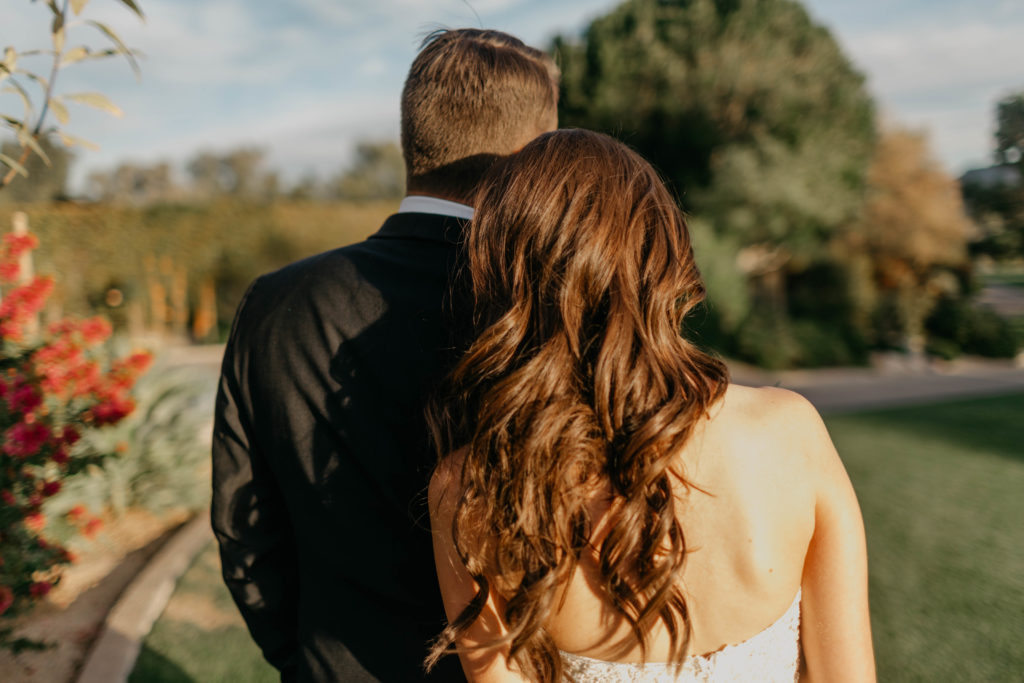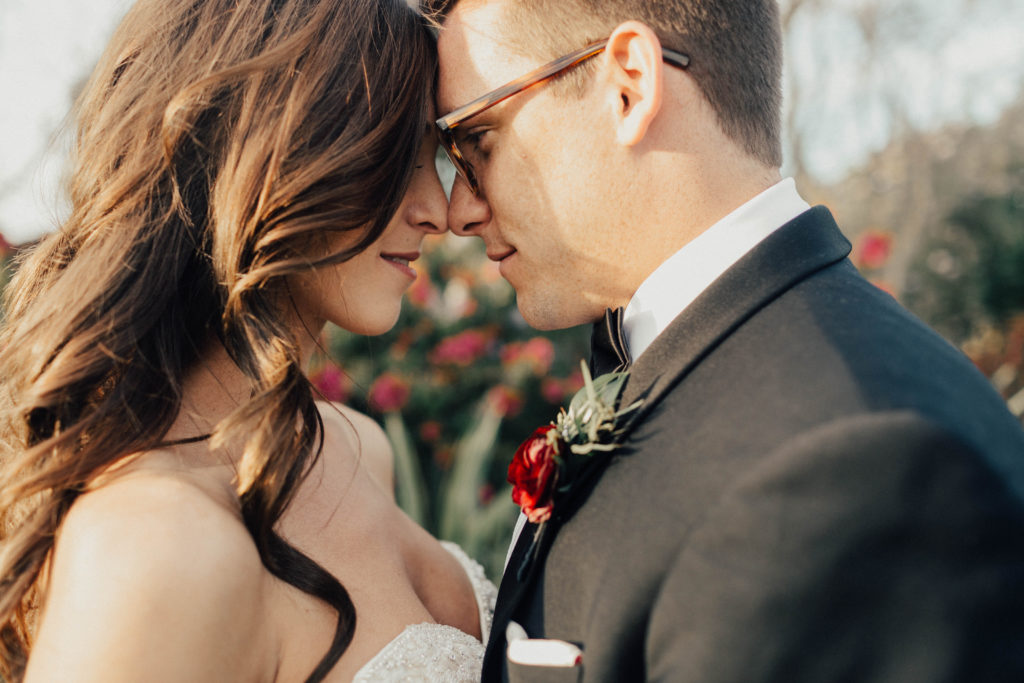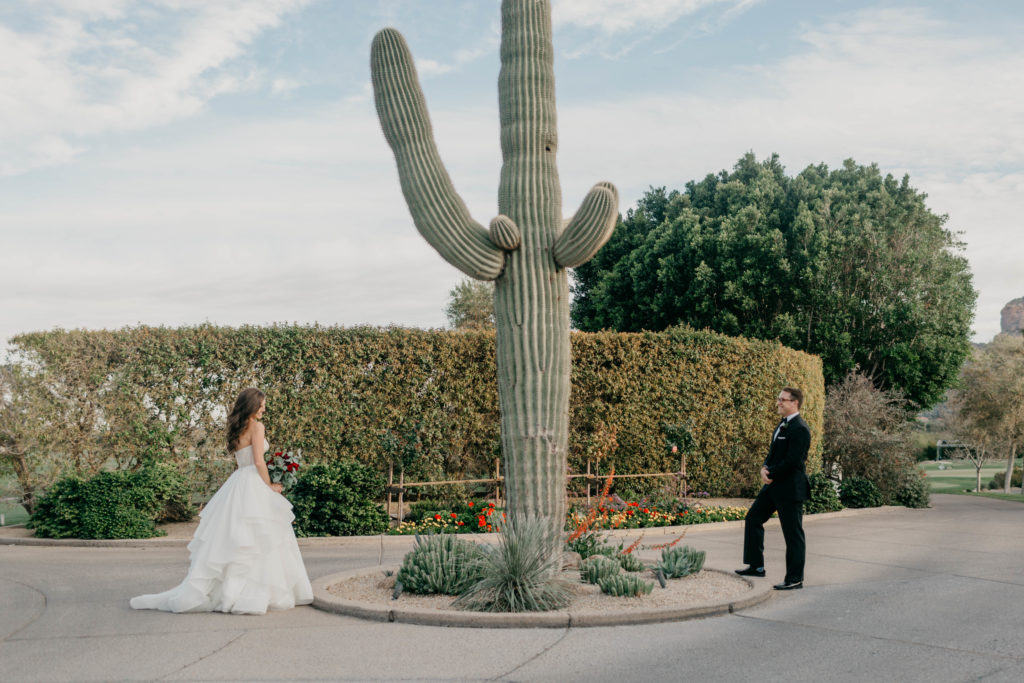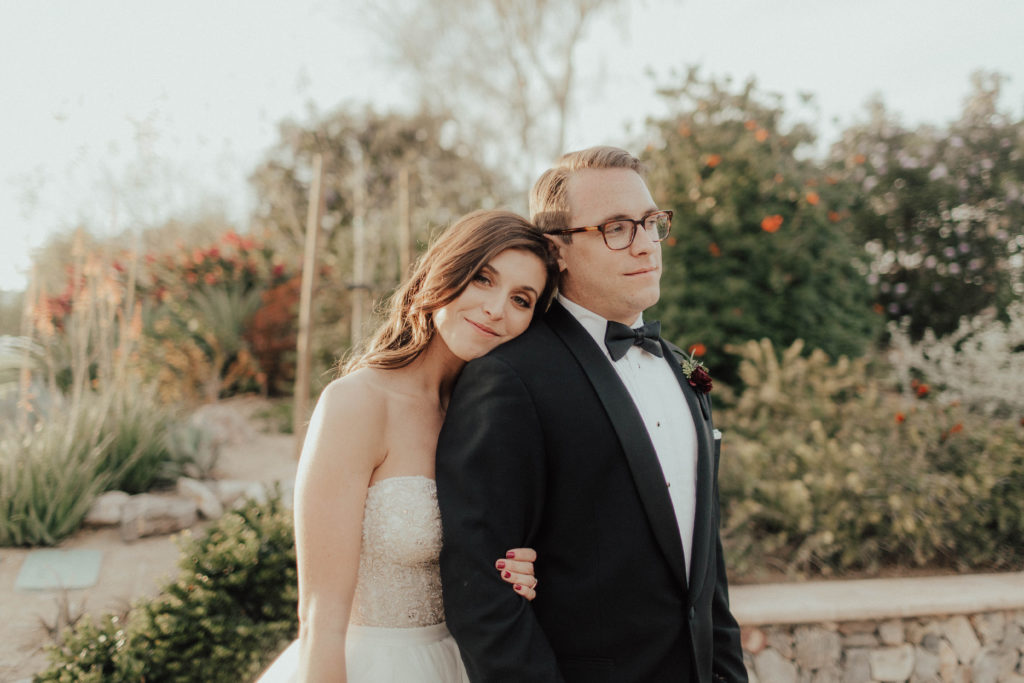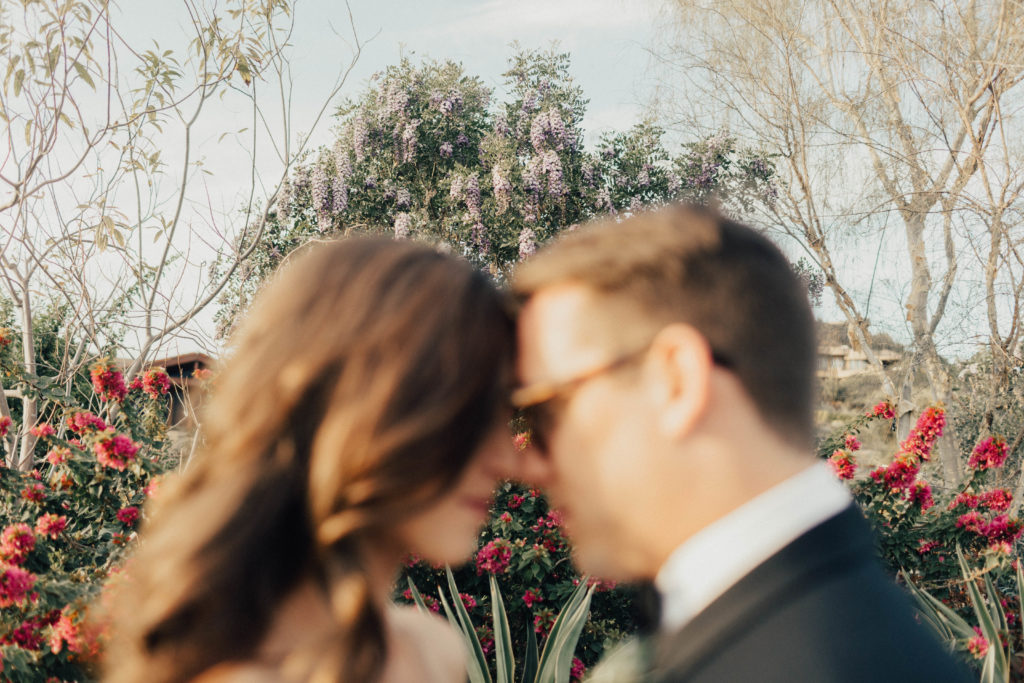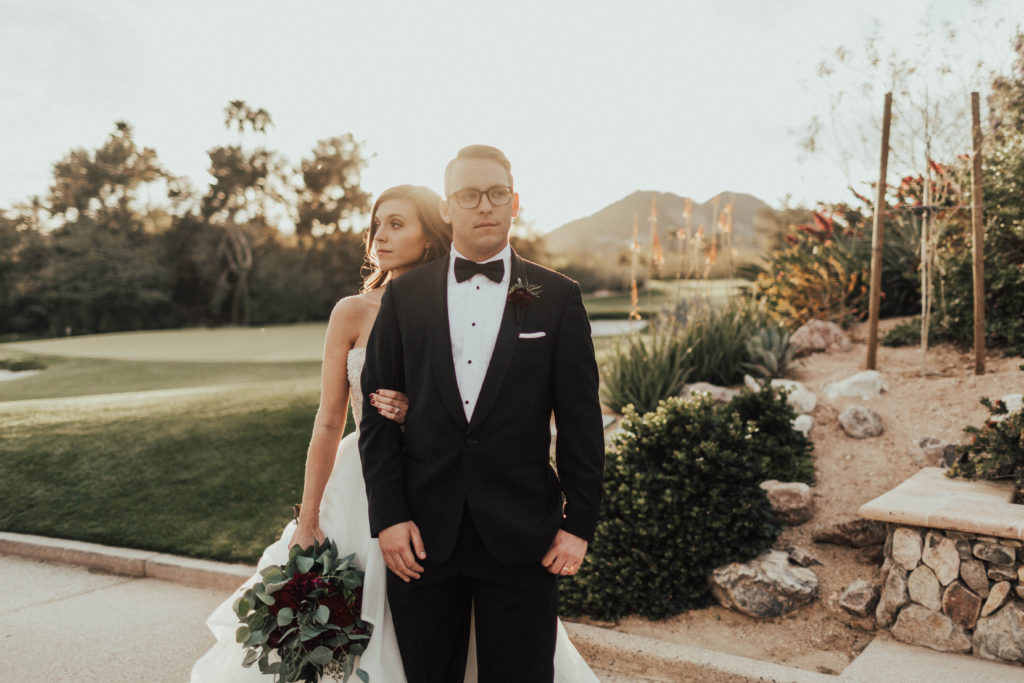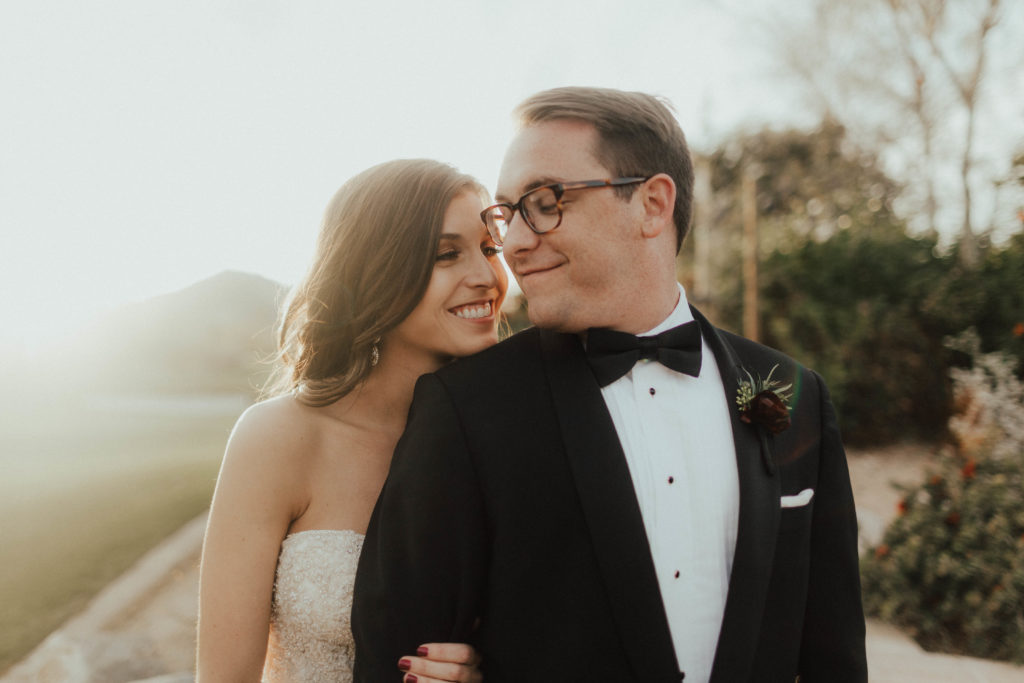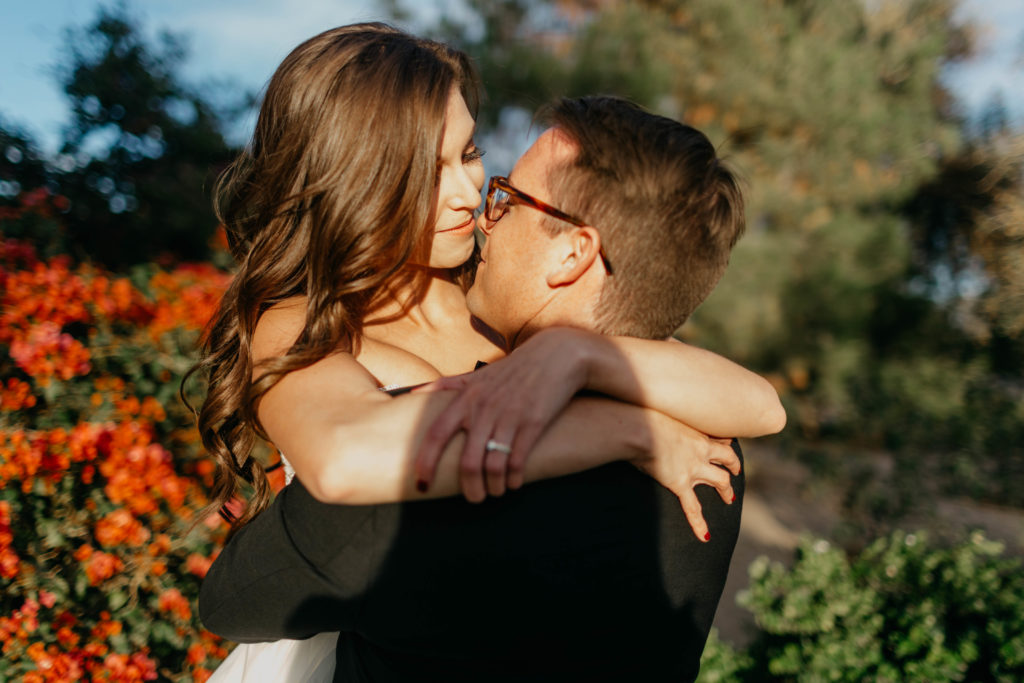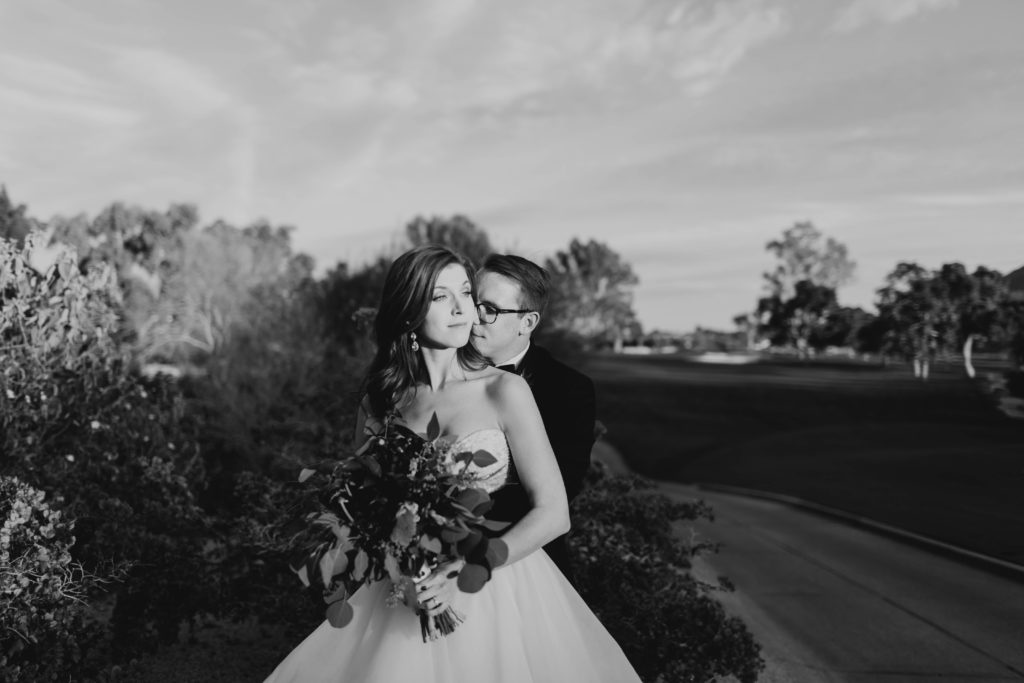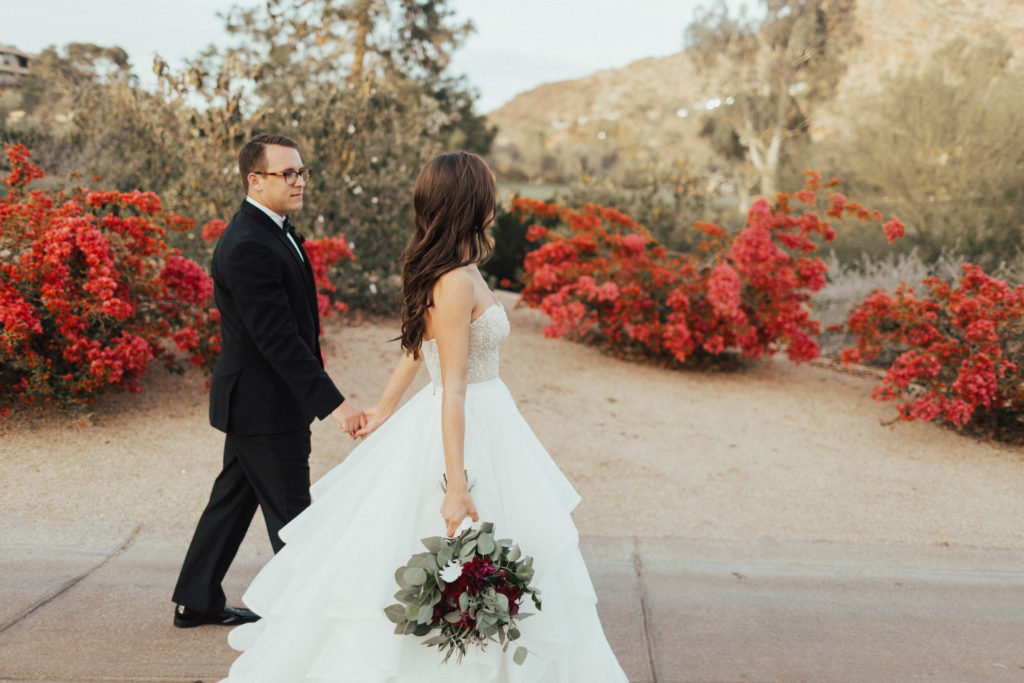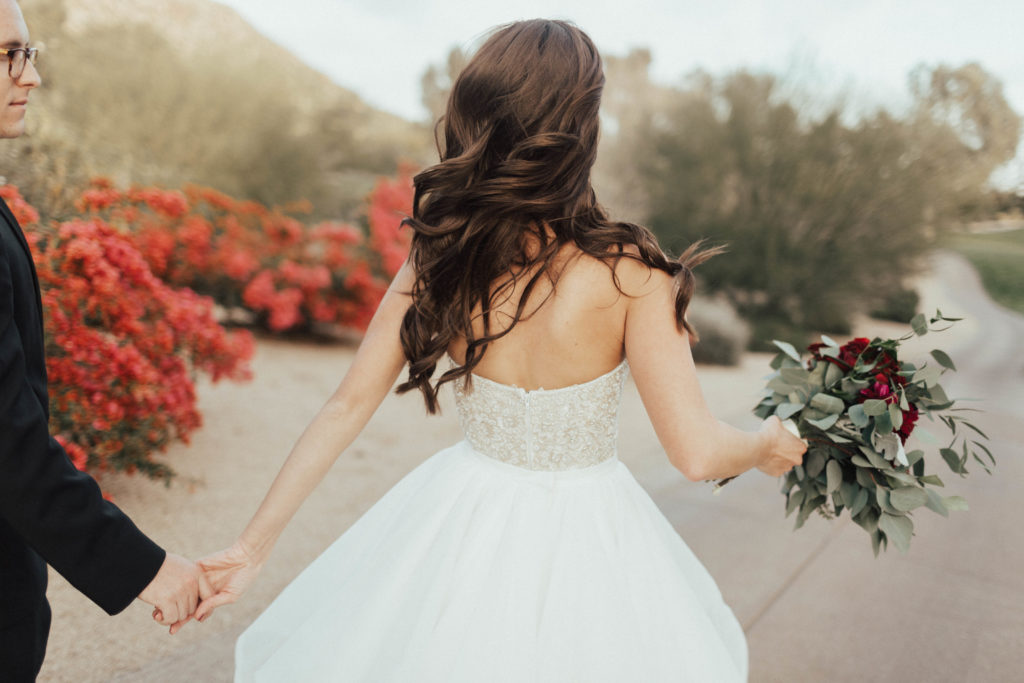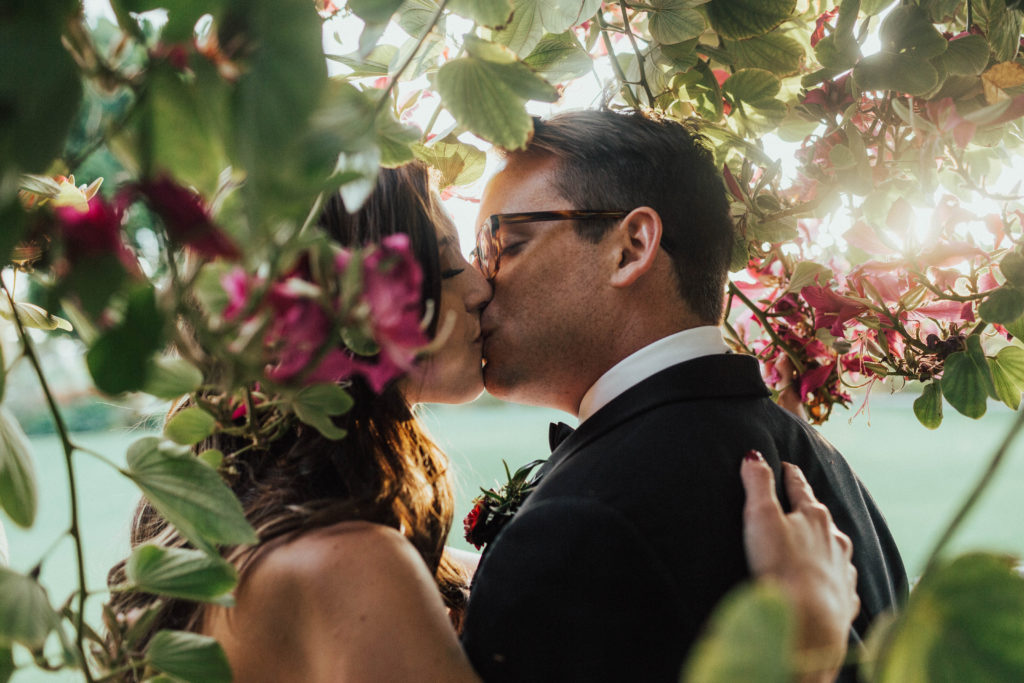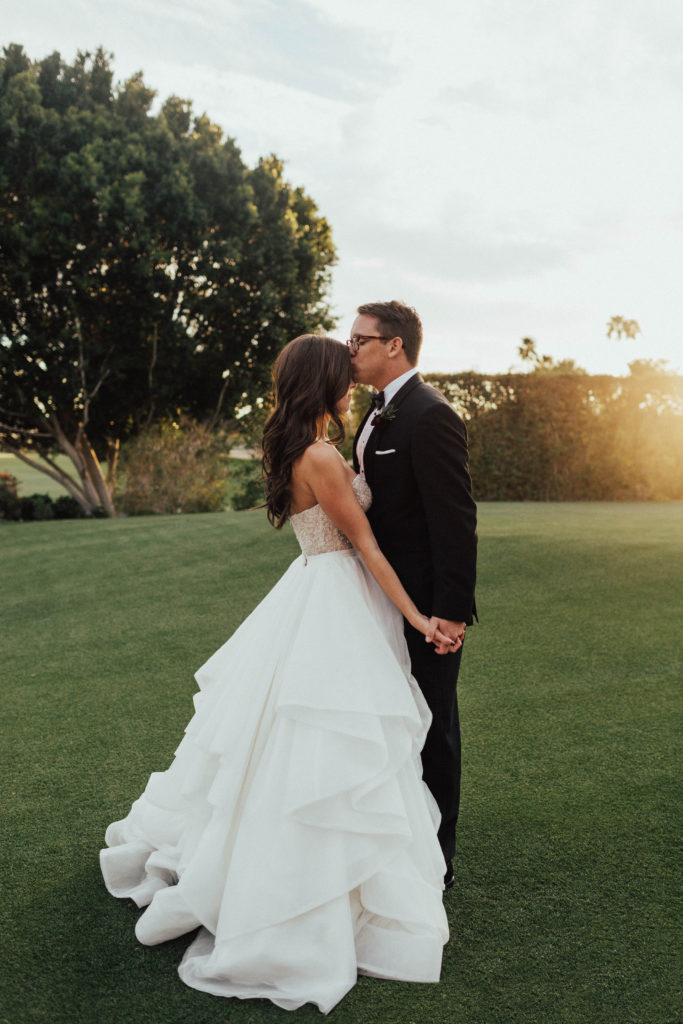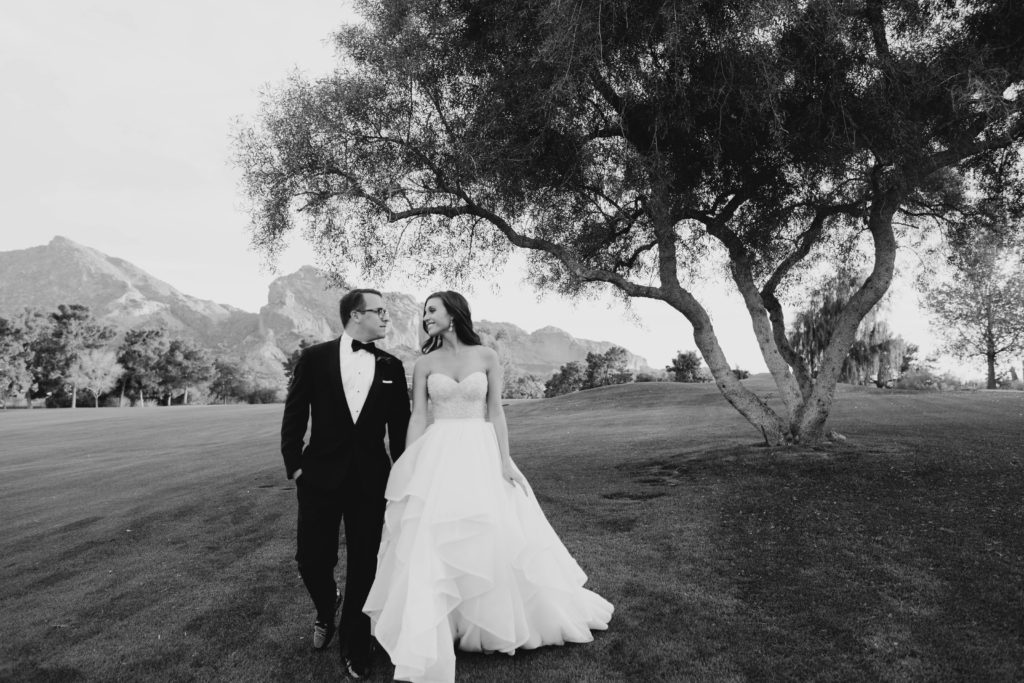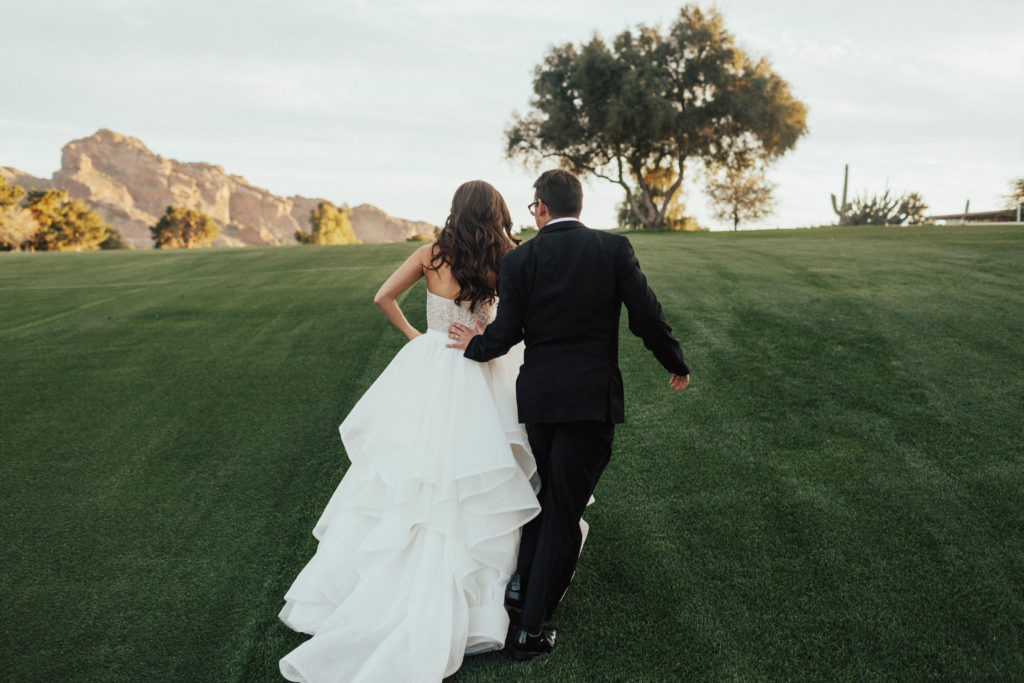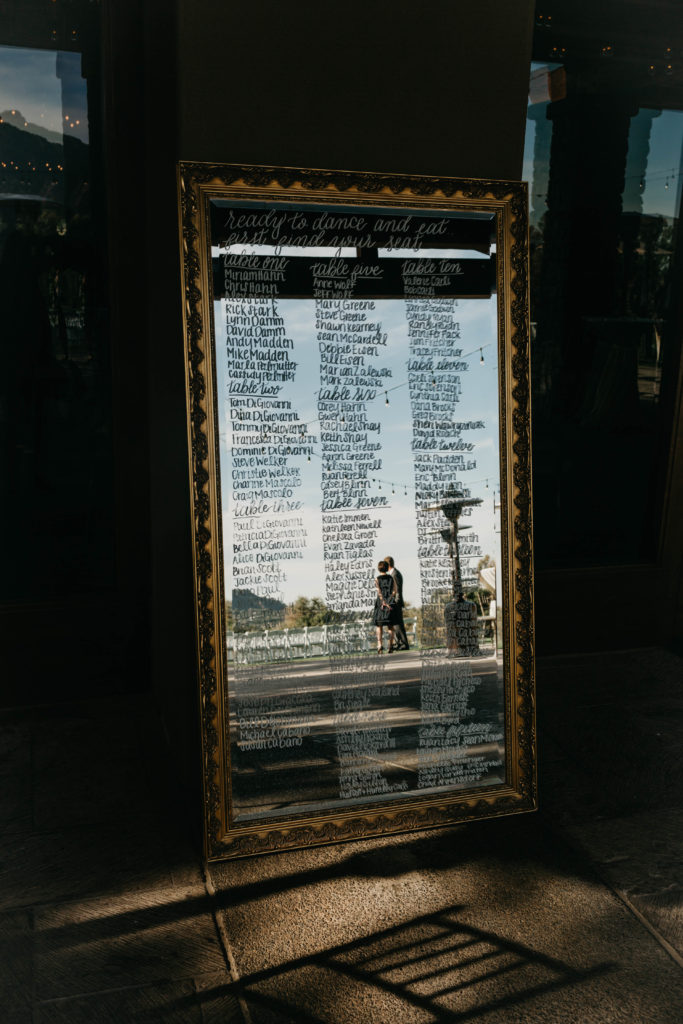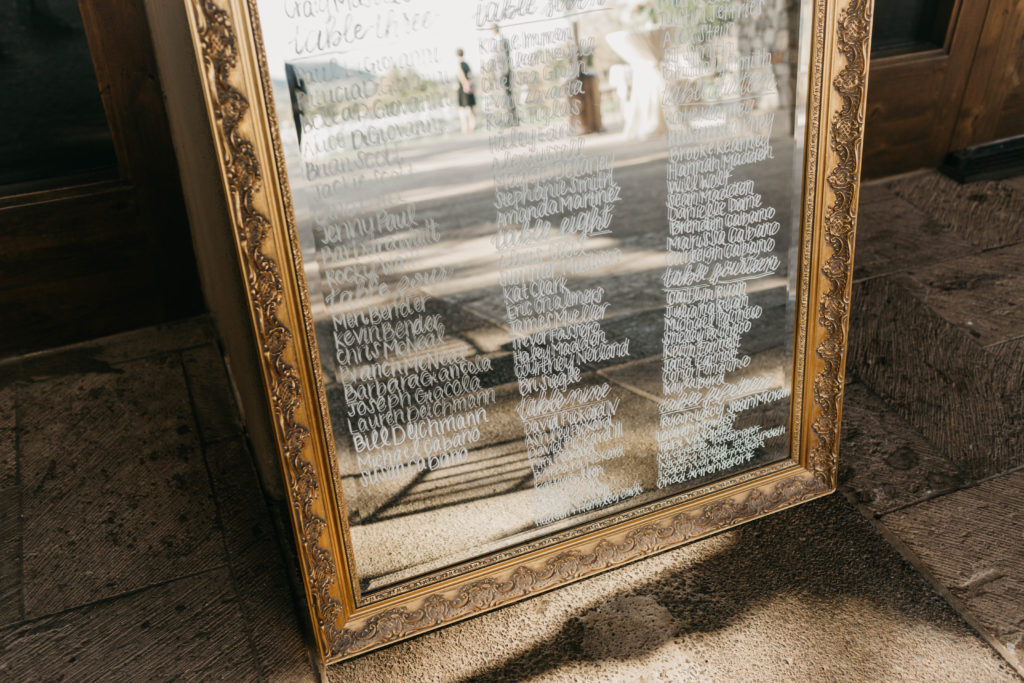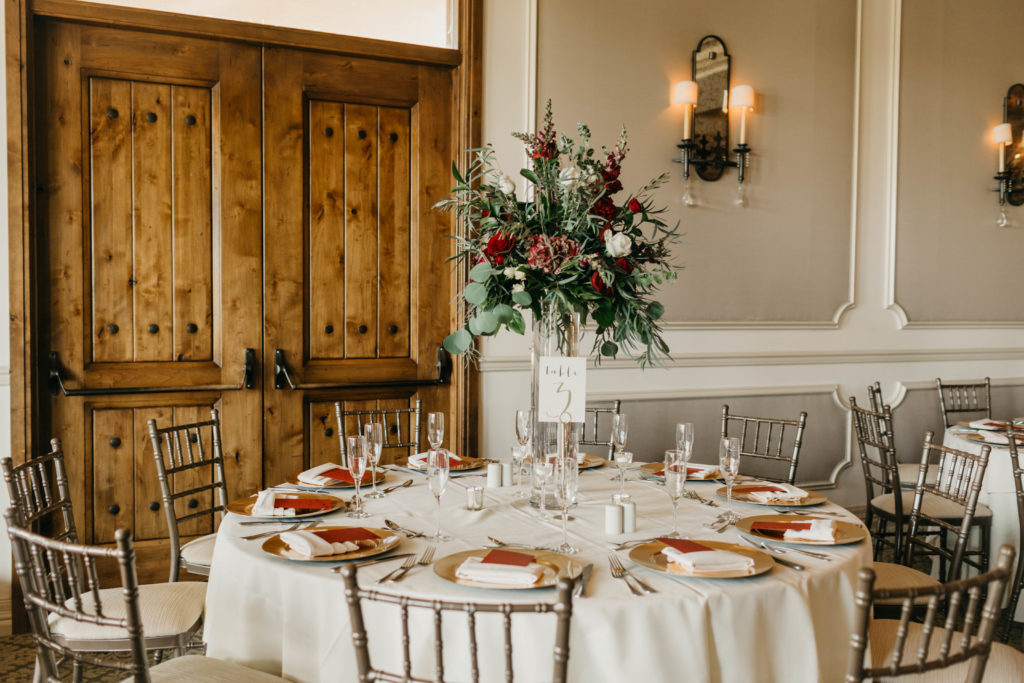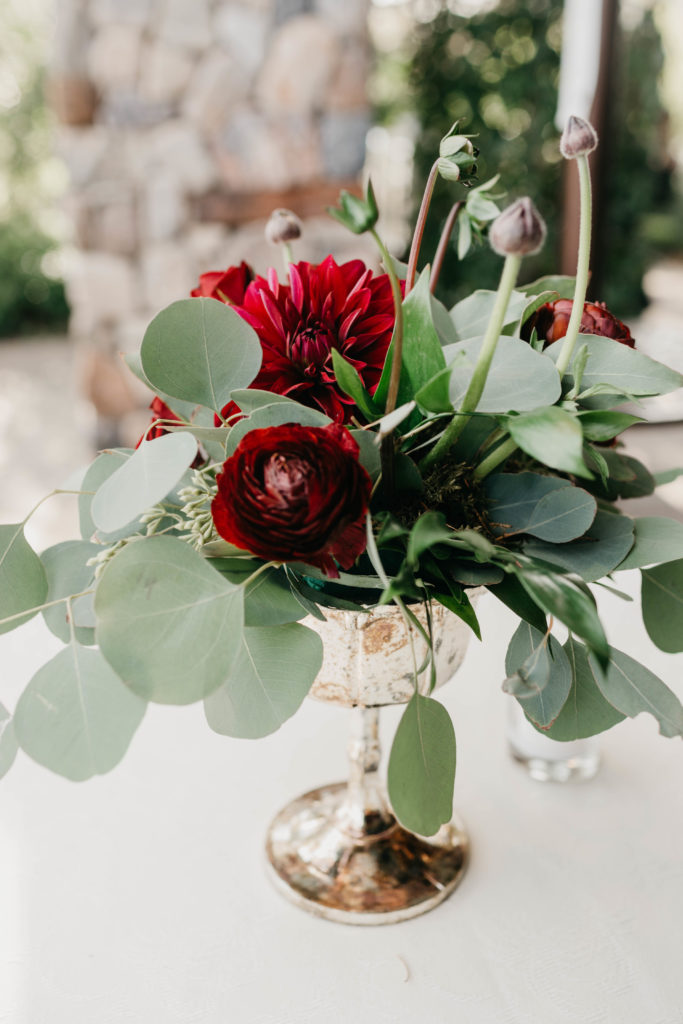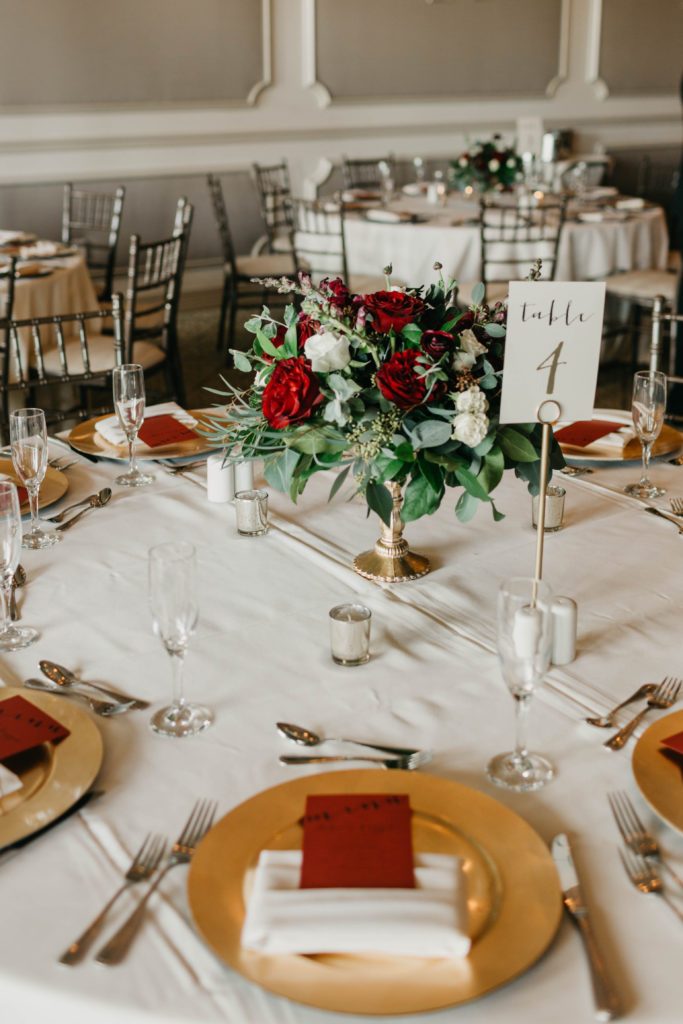 They chose an Italian buffet with a simple salad, roasted vegetables, broccolini, a shrimp pasta, lasagna bolognese and chicken piccata. The food was amazing–the banquet crew at Paradise Valley Country Club did an excellent job.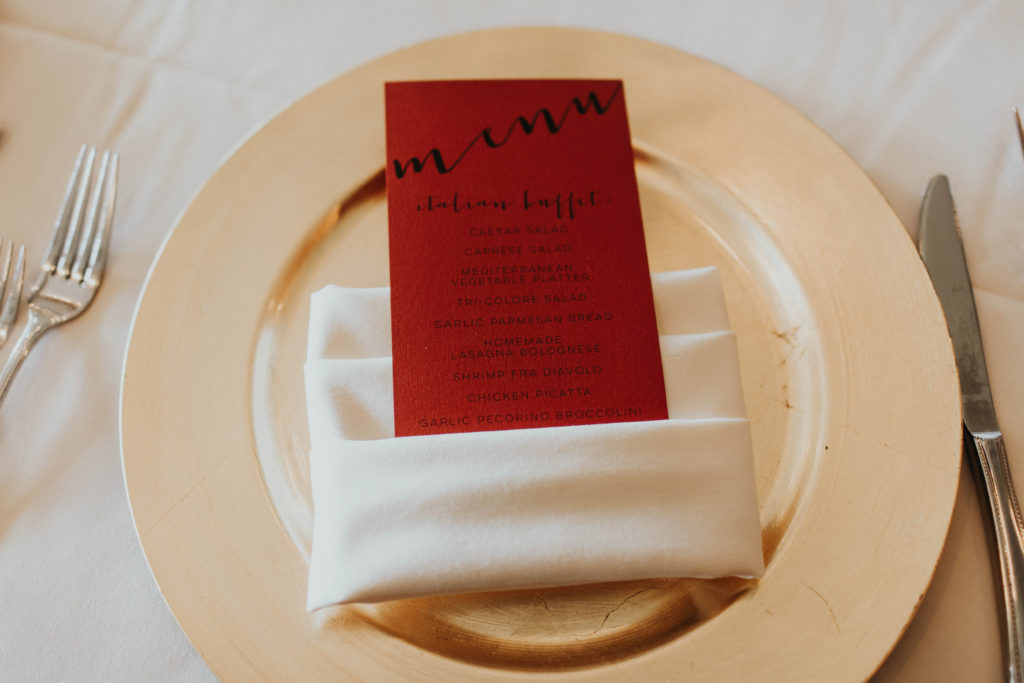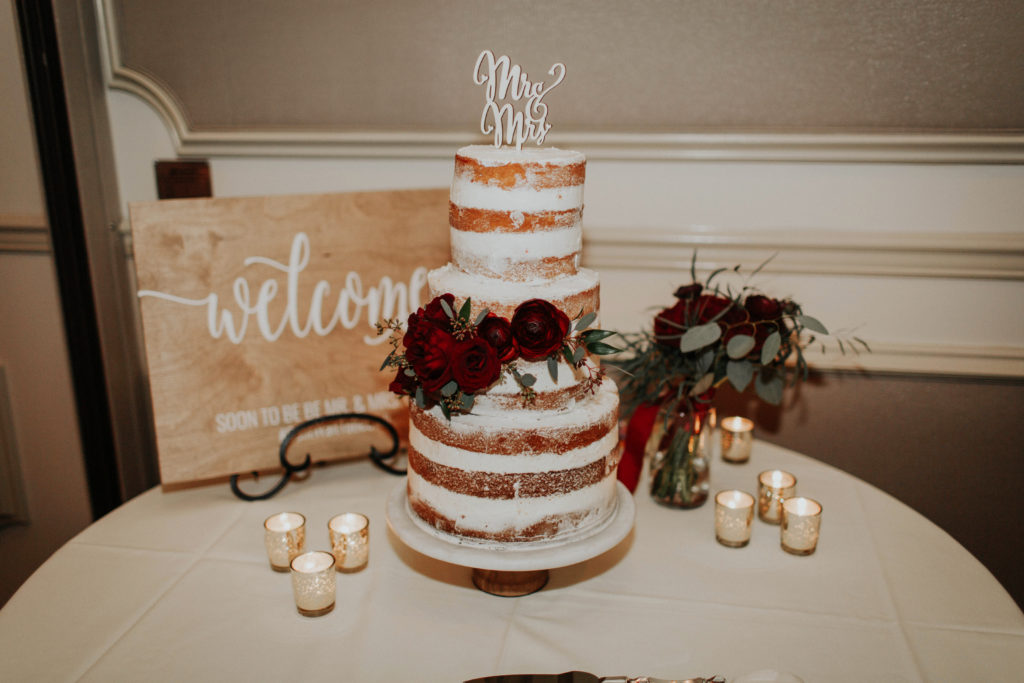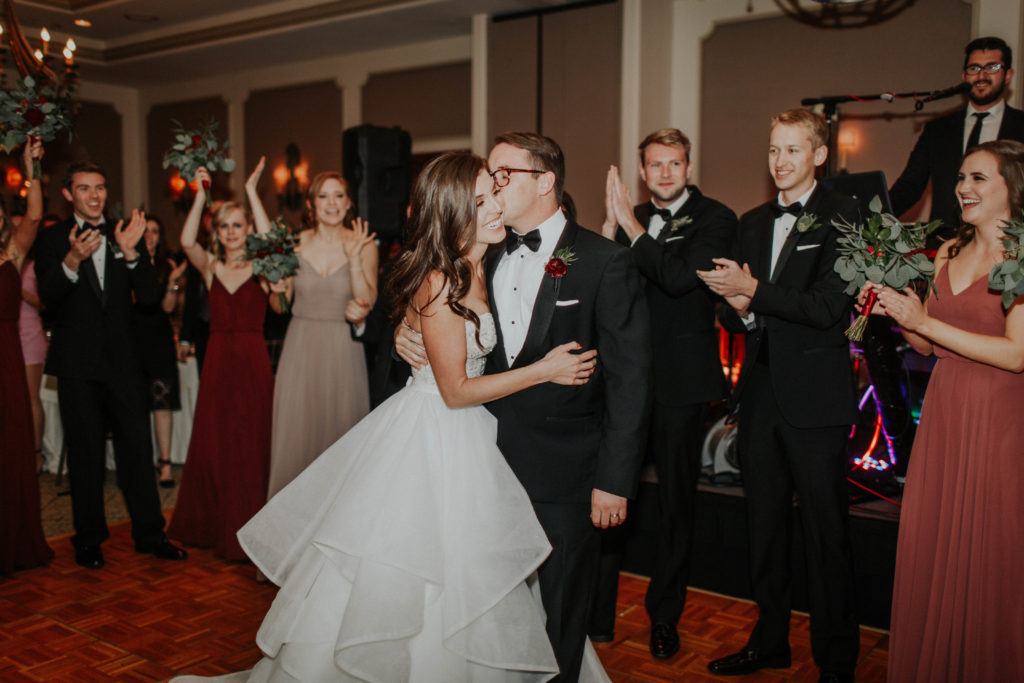 First Dance Song: Come Away With Me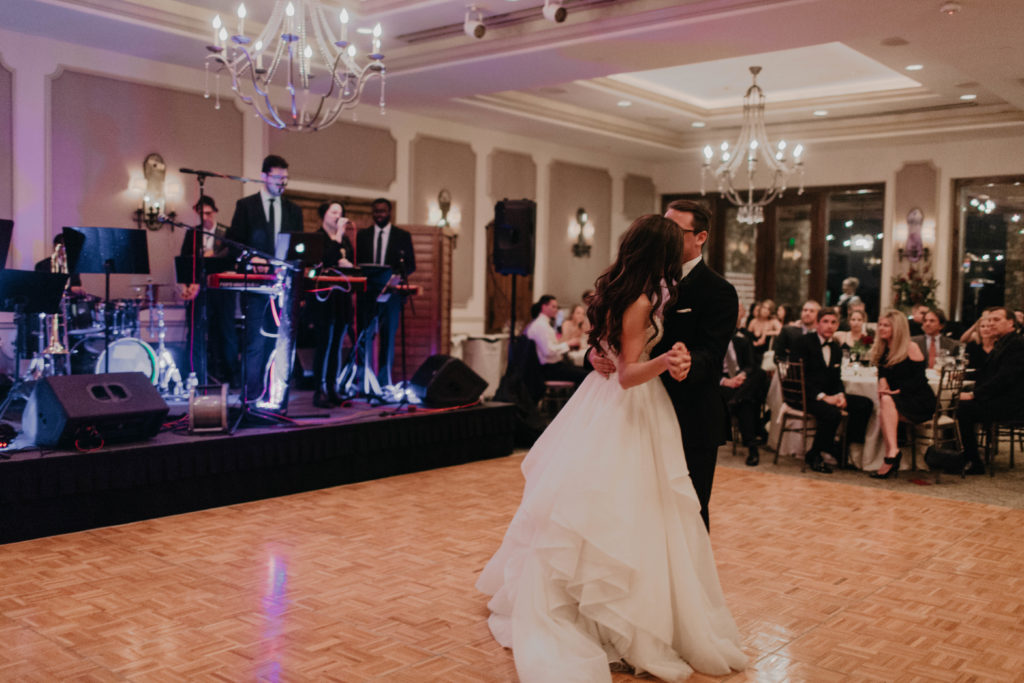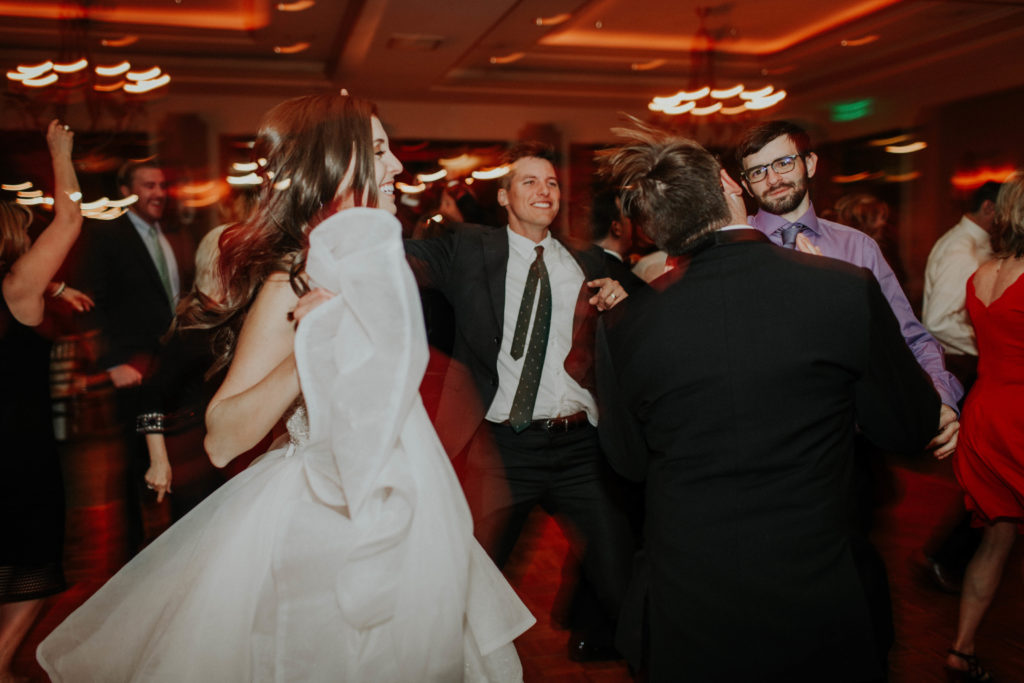 Live music was really important to them when planning the reception, and they were lucky enough to book The Lucky Devils Band. They played the ceremony music, had a jazz quartet for the cocktail hour on the patio, and an eight piece band playing once the reception began. Once the speeches concluded, and the band played their first song, almost everybody darted to the dance floor.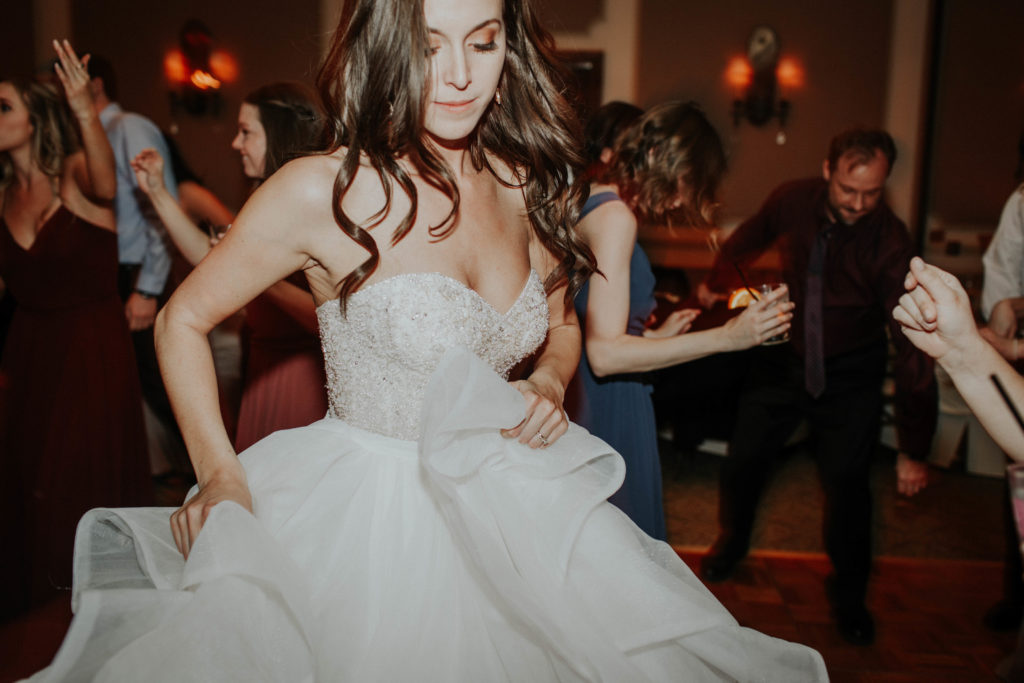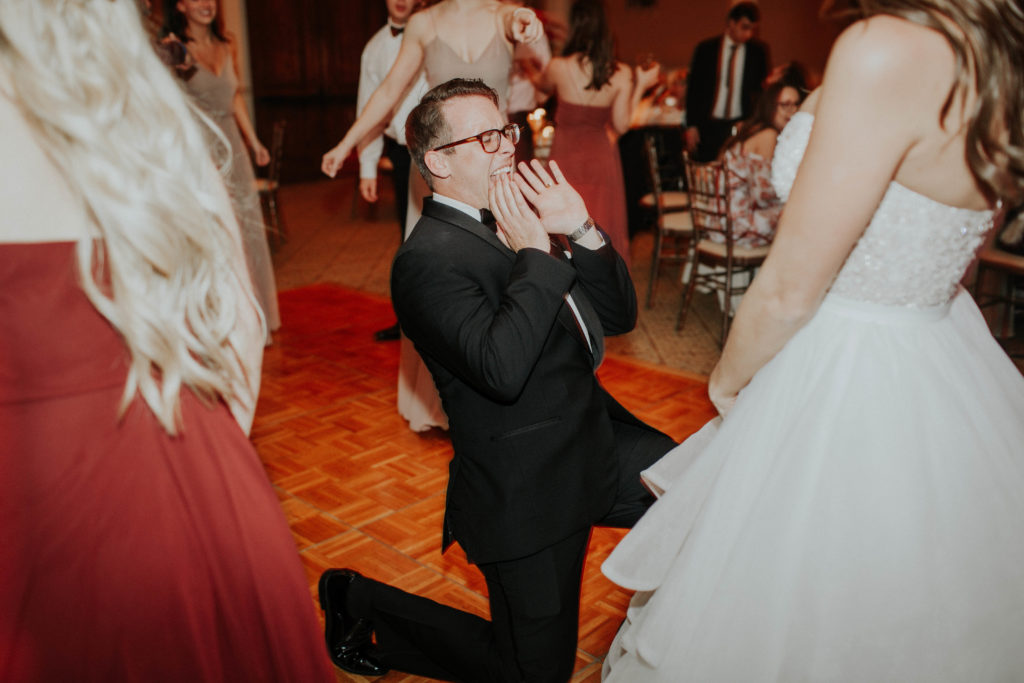 All good things must end, though, and our evening concluded with a sparkler exit to a waiting 1961 Rolls Royce. It was a perfect night.